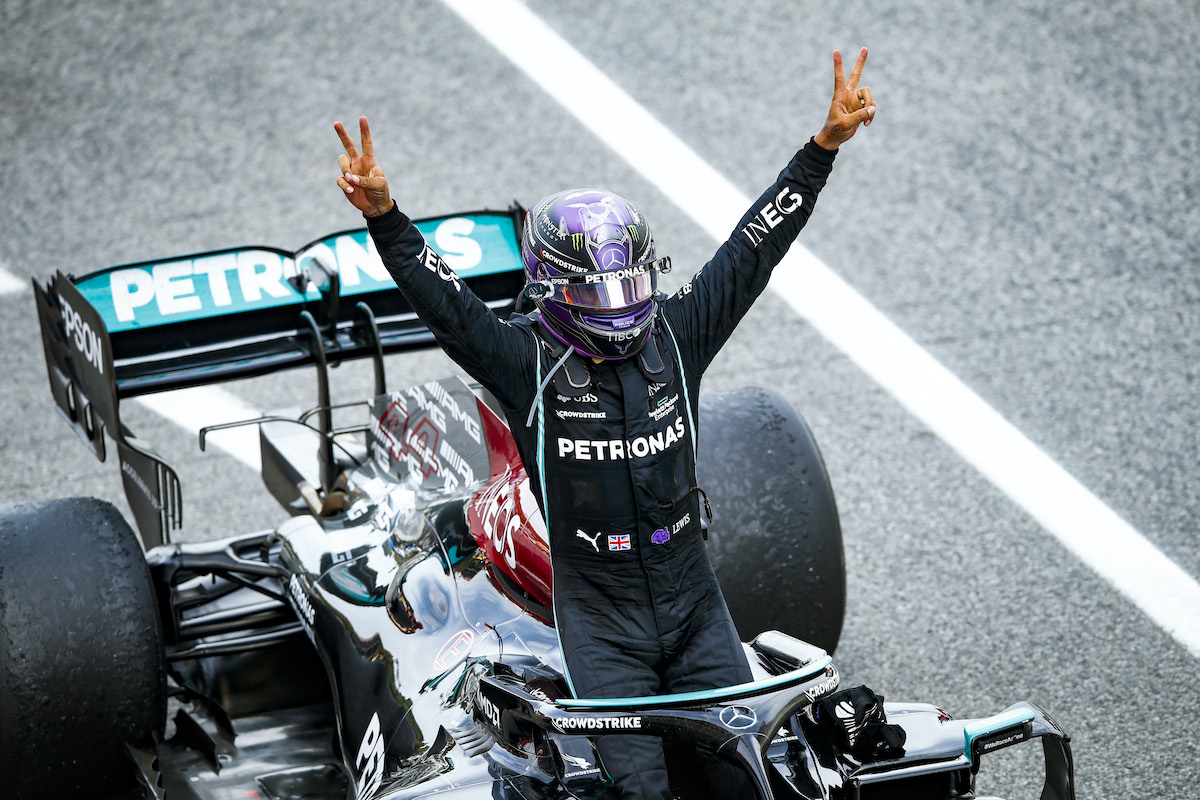 Why Formula 1 Driver Lewis Hamilton Picked No. 44: 'I Went Back to Where It All Started'
Formula 1 great Lewis Hamilton is an example of a driver who picked a car number with special meaning behind it.
For some athletes, the number they choose to wear on their jersey has special significance. It could involve the digit they wore while playing sports as a kid or a number honoring a loved one. It's no different with racecar drivers. Their car numbers are often used to identify the drivers during the race. For example, Jeff Gordon's NASCAR ride was often referred to as "the 24." Formula 1 great Lewis Hamilton is an example of a driver who picked a car number with special meaning behind it. Here's why he drives No. 44.
Lewis Hamilton's Formula 1 career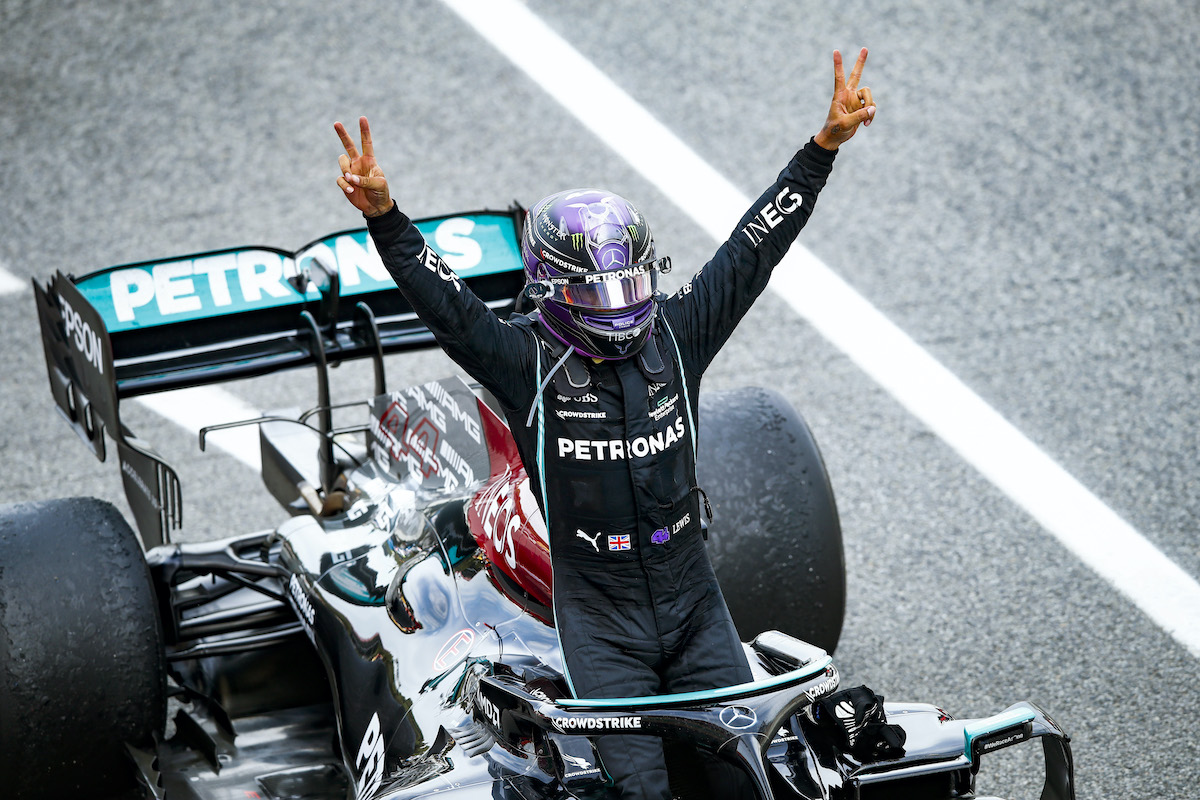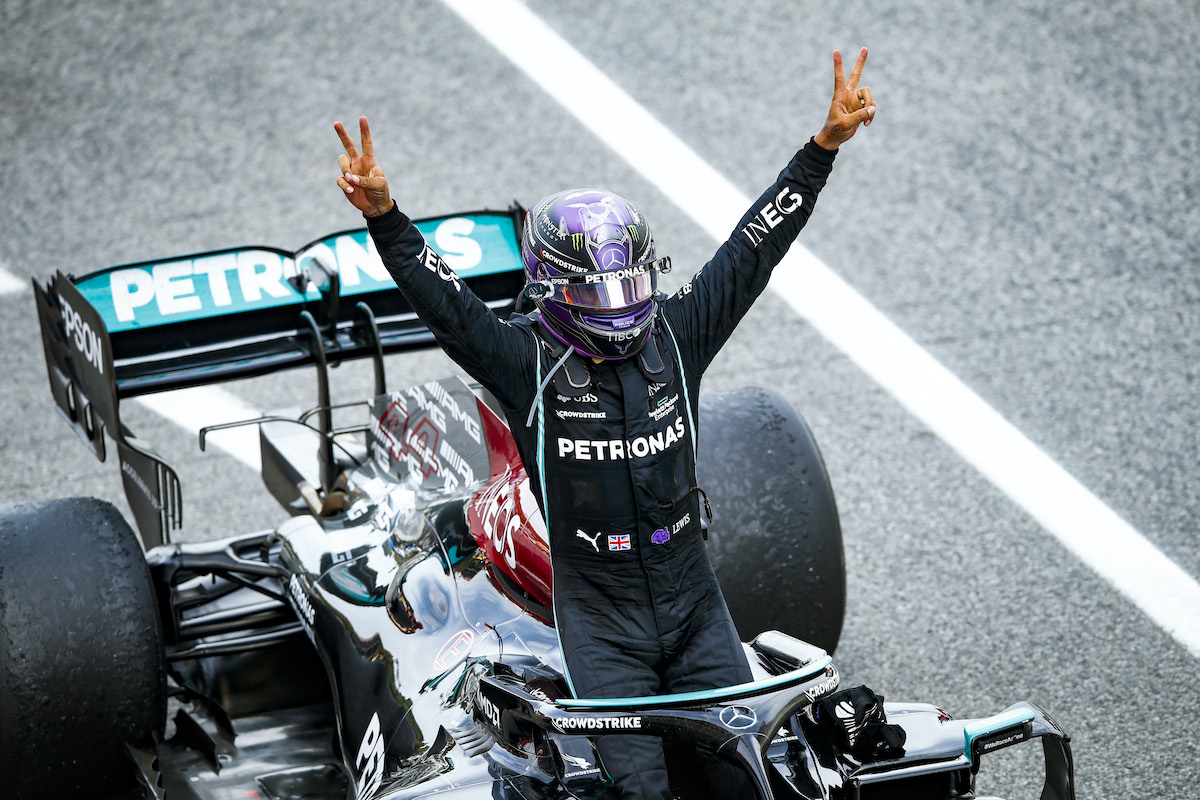 Formula1.com gives us an idea of just how impressive Hamilton's career in F1 has been. He has entered 269 races and made the podium in 168 of them. In total, the 36-year-old has 97 race victories on his resume. Hamilton's first victory dates all the way back in 2007 at the Canadian Grand Prix in his first year on the circuit. He's won seven world championships and has held the pole position more than any other driver in F1 history.
The U.K. native, driving for the Mercedes F1 team, is in the conversation as the greatest driver in F1 history. And he's not done yet, as Hamilton looks to defend the championship he won in the pandemic-shortened 2020 season. He's poised to surpass both 100 wins and poles at some point during this season.
Why Lewis Hamilton chose No. 44 for his car
In a conversation with F1, Hamilton revealed why he drives the No. 44 car, and it goes back to his childhood. When Hamilton was a kid, his father bought a really old go-kart advertised in the back of the newspaper. It had five or six previous owners, and his dad rebuilt the kart. When the young Hamilton entered his first race, the kart had to have a number. He and his father didn't know what number to use. They eventually chose No. 44 after noticing his dad's car had a 44 numbered plate.
Hamilton raced with No. 44 for years when he was driving go-karts. When he got to F1, though, he had to go with whatever number the team assigned to him. As he progressed through his career, however, he was allowed to choose what number he wanted to race with. He says he "went back to where it all started," with the number "loyal" to him that his family recognizes: No. 44.
How other Formula 1 drivers chose their numbers
Other F1 drivers also shared the stories of how they chose their race car numbers, according to Formula 1's Youtube.
Sebastian Vettel has the No. 5 because that's the number of the go-kart he drove in 2001 when he had a successful season; he sticks with that number, hoping to replicate the prior success he has had with it.
Lance Stroll admits to being "a little bit superstitious," which is why he drives No. 18, the number he had when he won both the Formula 3 and Formula 4 championships.
Sergio Pérez has had the No. 11 since his karting days because it was the number worn by a soccer player who inspired him.
Max Verstappen says his favorite number is three. But this was taken when he got to F1, so he decided to add a second three, giving him No. 33.
Valtteri Bottas initially considered going with No. 7 because he likes the number. But ultimately he decided to go with No. 77, partially because it resembles the double T in his first and last names. Plus, the 77 could be used as part of a logo design in place of those letters.