Formula 1 Is Winning Over a Key Audience After a $4.4 Billion Gamble While the NFL and NASCAR Struggle
Article Highlights:
Liberty Media took control of Formula 1 in 2017 at a cost of $4.4 billion
The F1 marketing strategy has generated more young fans watching on TV
Adding a Formula 1 race in Miami in 2022 expands the sport's U.S. visibility
This isn't your father's Formula 1, unless he's defied science by growing younger. The world's dominant motorsports circuit is creating a buzz that has caught the attention of the financial world. And if the NFL and NASCAR aren't also taking notice of sports fans' fixation with Lewis Hamilton and Max Verstappen on Sundays, then that's their loss.
Formula 1 is attracting plenty of new fans, and they're the younger ones that other sports have been seeking but not always finding.
Liberty Media bought Formula 1 and tackled a flawed mindset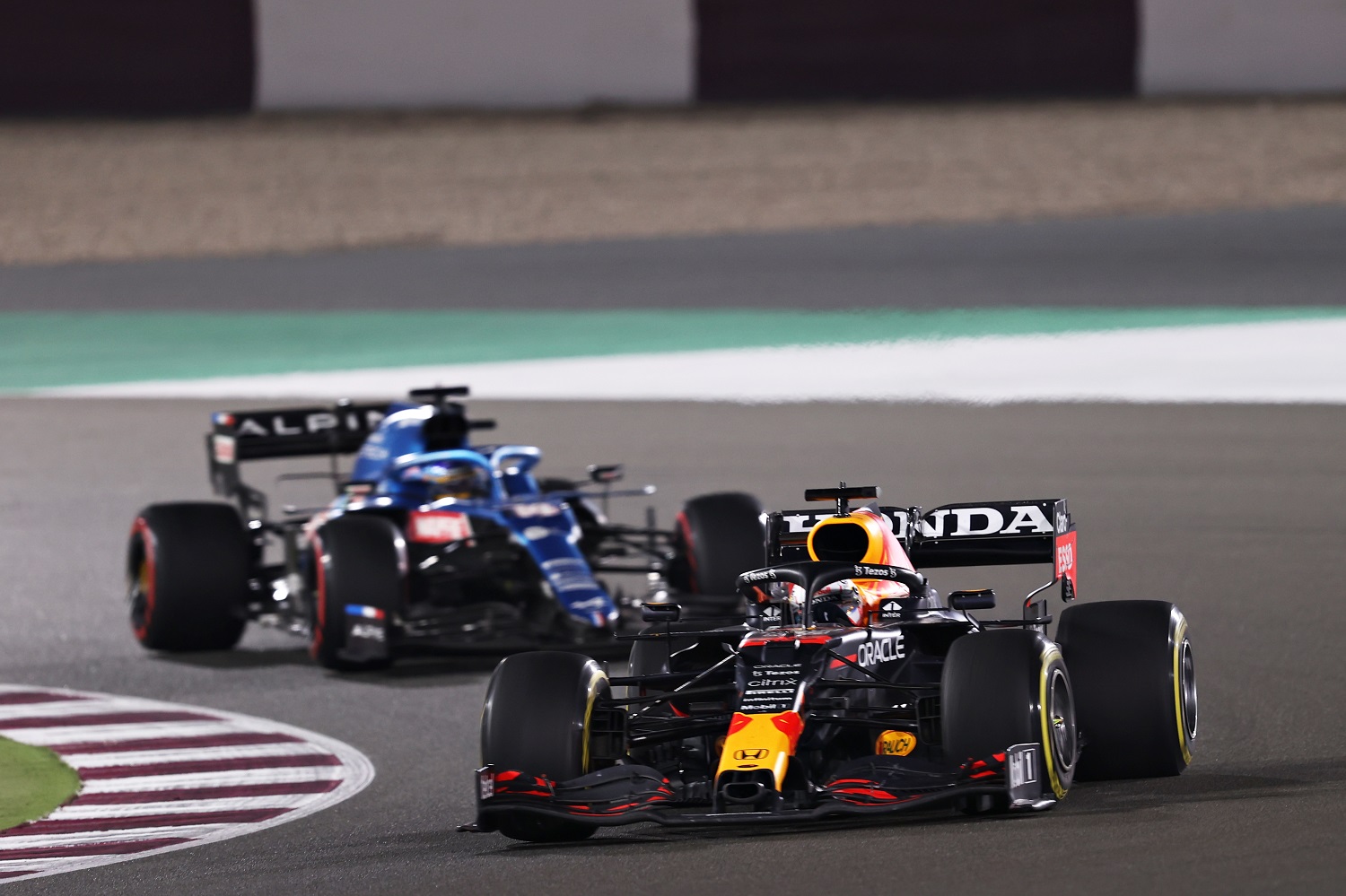 Delta Topco, a consortium of investment companies and Bernie Ecclestone, the league's longtime CEO, owned Formula 1 until 2017. Ecclestone, a former team owner, consolidated power over 40 years and controlled nearly all aspects of F1 before Liberty Media bought a controlling interest for $4.4 billion and sidelined him.
As recounted by Huddle Up from a Campaign Asia-Pacific Magazine interview, Ecclestone's stubbornness likely stymied growth.
"I don't know why people want to get to the so-called 'young generation.' … Why do they want to do that? Is it to sell them something? Most of these kids haven't got any money. I'd rather get to the 70-year-old guy who's got plenty of cash.

"So, there's no point trying to reach these kids because they won't buy any of the products here and if marketers are aiming at this audience, they maybe they should advertise with Disney."

Bernie Ecclestone
The problem with Ecclestone's logic was that 70-year-old men tend to die within a decade or so, leaving their "plenty of cash" to 40-year-old heirs more interested in soccer or basketball than racing.
The Formula 1 TV audience is getting younger
A June 2016 interview with Doug Perlman, CEO of Sports Media Advisors, telegraphed the Formula 1 issue that Liberty Media took on shortly afterward.
"There are now so many different ways to engage with properties, and people are getting highlights whenever they want," he told Sports Business Journal. "People have to question whether younger viewers are less inclined to watch or less inclined to watch as long."
If that was a legitimate concern in 2016, it should be more worrisome now because of greater access to alternatives such as OTT (over-the-top viewing), which bypasses traditional broadcasting and cable television via streaming.
Data compiled by Magna Global showed that the average age of a NASCAR television viewer rose from 49 to 58 between 2006 and '16. The NFL audience grew four years older in the same span. Hockey and men's golf and tennis fared worse, but that should have been of no consolation.
Fast forward to today. Liberty Media told investors last month that the age of F1's average viewer has dropped from 36 to 32 since 2017. Why does it matter? Formula 1, NASCAR, and the NFL are all primarily Sunday sports. If younger American viewers are watching Formula 1 in the morning, there's a chance they've had their fill of sports and aren't sticking around for as much NASCAR and football.
Stephen Ross may have experienced that moment of clarity. The majority owner of the Miami Dolphins is a major figure in his city landing an F1 race for the 2022 season.
How did Liberty Media overhaul the F1 demographics?
Liberty Media is a publicly traded company that breaks out its Formula 1 investment as a tracking stock (FWONK) through NASDAQ. Since bottoming out in the opening days of the pandemic 18 months ago, share values are up almost 200%.
Some of the credit goes to the exciting 2021 duel between Max Verstappen and Lewis Hamilton, but most of F1's surging popularity with younger fans comes from smart decisions.
As noted by Huddle Up, Liberty Media launched F1TV to capitalize on the viewership migration toward OTT and created an esports series. Both attract a demographic that skews young. And, of course, they rolled out the captivating F1: Drive To Survive series on Netflix. (The NFL was ahead of the curve with Hard Knocks on HBO, but NASCAR inexplicably has not followed suit.)
The results around the world have been impressive, and Formula 1 is stepping up its push in the United States. This year's race at Circuit of the Americas drew a sellout crowd, and F1 expanded its 2022 schedule to include a race in Miami.
With an audience that is getting younger, there's a potential for the crowd to stick around for decades rather than just years.
Like Sportscasting on Facebook. Follow us on Twitter @sportscasting19.