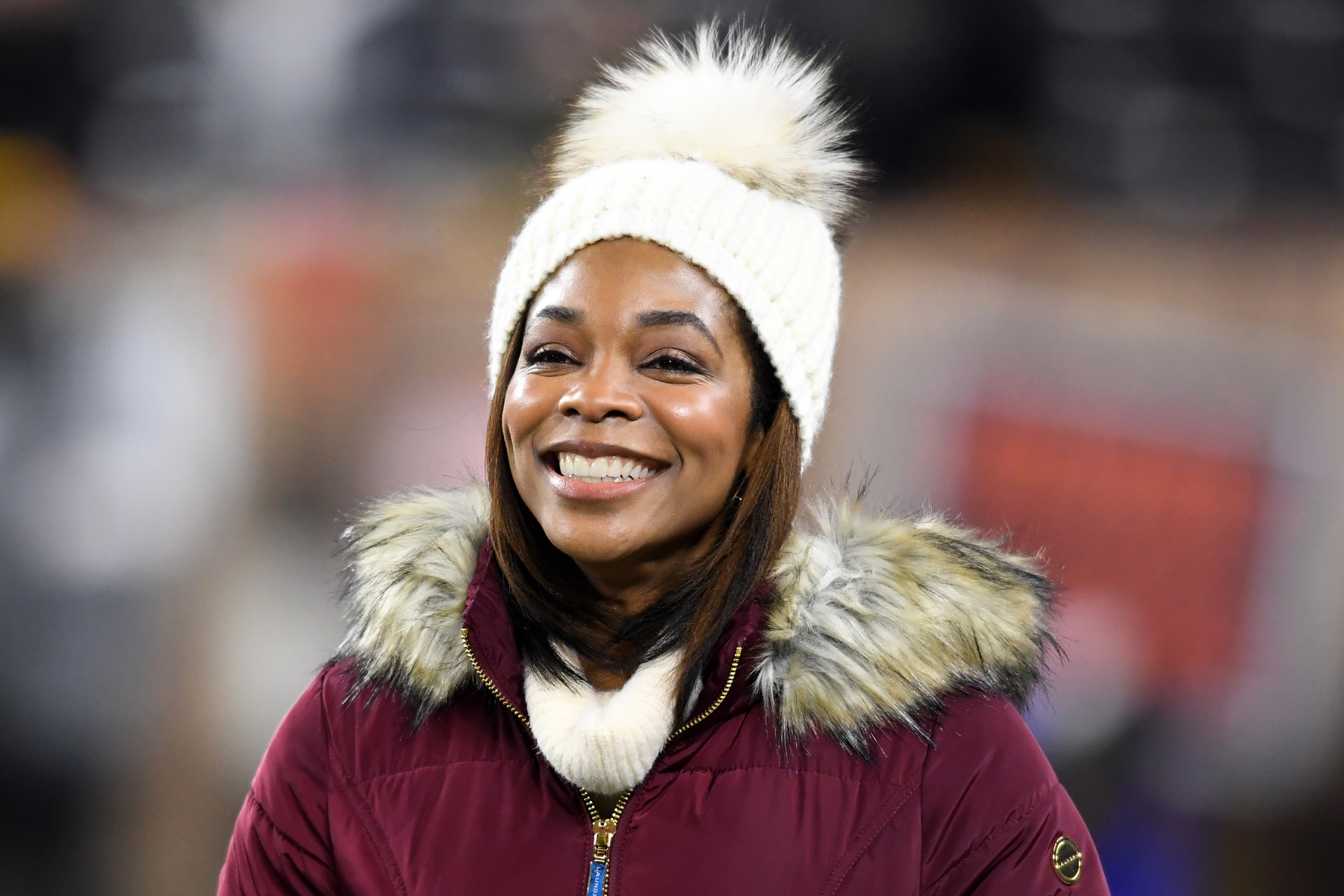 Fox Sports Sideline Reporter Kristina Pink Earned Pam Oliver's Instant Respect
Kristina Pink's strong background in reporting has made her a dependable sideline contributor for Fox Sports on 'Thursday Night Football.'
Fox Sports already had a winning team when they added a new name to the roster for Thursday Night Football in 2018. That's when Kristina Pink joined Joe Buck, Troy Aikman, Erin Andrews, and rules analyst Mike Pereira to deliver sideline reports. With no football competition on the air on Thursday's, it's a high-profile assignment and one that Fox colleague Pam Oliver knew Pink would ace.
Fox Sports' Kristina Pink has maintained a low profile
Sideline reporters on football games don't get a lot of airtime during games, and much of what they contribute is short recaps of conversations they had with a handful of players and coaches leading up the telecast. The remainder of the workload consists of updates on the status of players injured during games.
Kristina Pink has been part of the Fox Sports Thursday night team for three seasons and does her job smoothly. We know there have been no issues with her work or drama in her career because she doesn't even have her own Wikipedia page, where missteps and controversy live forever.
That fact that Pink can fly under the radar like that is remarkable because she has already been on the air for so long. She arrived at Fox in 2012 as an NFL reporter and picked up college football assignments beginning in 2013.
The network added her to Sunday NFL games with play-by-play announcer Dick Stockton and analyst Chris Spielman in 2016, and with then Kenny Albert and Ronde Barber in 2017. She has drawn playoff assignments the past two seasons.
"Her ability to see things on the sidelines, which really can help us, even if it's things she's not going to report she can kind of get information to us and we can get cameras to certain players and shots," Thursday Night Football director Rich Russo told Uproxx "She really takes great pride, she's so incredibly talented at what she does and works very, very hard at it and it's very obvious about that."
Kristina Pink was trained in the TV business
Part of Fox Sports sideline reporter Kristina Pink's rising prominence might be traced to her educational background. She is a Miami native who graduated from the University of Florida in 2007 with a degree in telecommunications. She began honing her reporting skills while working at the campus radio and TV stations.
Pink began her professional career with a TV station in Jackson, Mississippi. She still hadn't been out of college very long before she landed jobs at network affiliates in New Orleans and Miami, both major markets.
Fox Sports picked her up in 2012, primarily for football. However, the Los Angeles resident also works as a courtside reporter for LA Clippers NBA games on Prime Ticket.
Pam Oliver respects the way she's reached her position
Before the arrival of Erin Andrews and Kristina Pink, Pam Oliver was the sideline reporter for many of the biggest NFL games on Fox Sports. Oliver knows the demands of the job, including coming across as confident and personable.
She recognizes, though, that getting the story right is the most essential part of the job. Oliver likes what she sees from Pink:
"She's a trained reporter. She came up not the pretty way. She got her hands dirty. That's what I have tremendous respect for her about. She did not come up as some YouTube star or Twitter queen or anything like that. It was down and dirty, hard work. Editing and shooting your own stuff. But she knew how to report, I had no doubt about that, but when she eased into it, she really eased into it well."

Pam Oliver