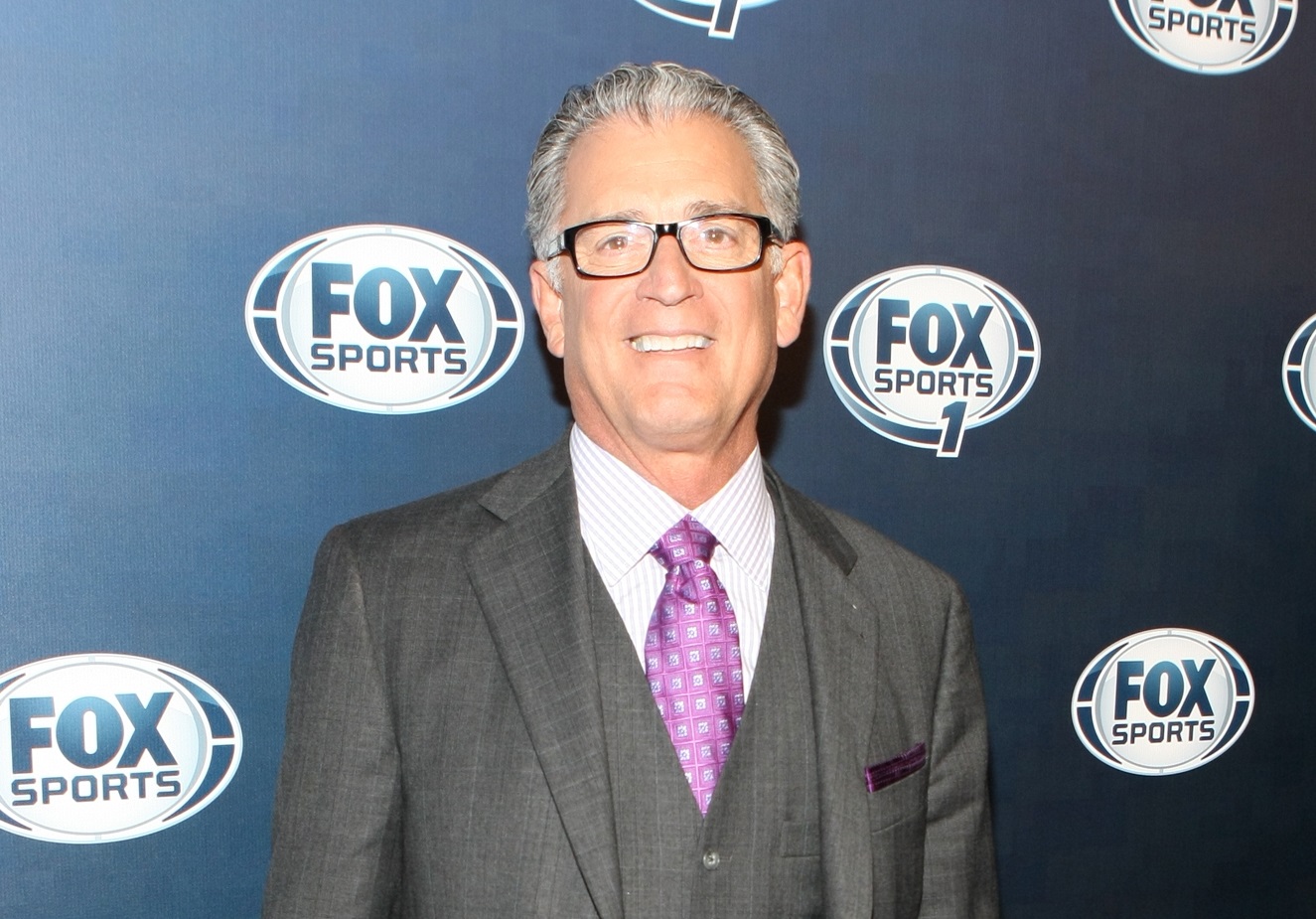 Fox Rules Analyst Mike Pereira Changed How We Watch NFL Games
Fox Sports hired former NFL executive Mike Pereira in 2010 as the first rules analyst for weekly broadcasts.
Keep an eye on your Twitter feed on an NFL Sunday and count the number of times you see angry outbursts about blown calls, Tom Brady getting away with something, and non-calls on obvious cheap shots by New York Jets defenders. And then send a thank you to Fox Sports analyst Mike Pereira for cleaning up the clutter.
Pereira has the answers before the keyboard warriors can even post their complaints. That's why he is one of the two best innovations in watching football on TV over the last 25 years.
A competitor admits that what Fox Sports did was 'brilliant'
Probably the best thing to happen for football fans watching at home in the past 25 years was the introduction of "1st and 10," which is the graphics system that draws the line on the screen to show the yard line that the offense needs to reach for a first down.
The tool made its debut on ESPN in 1998 and has been remarkably accurate in telling viewers whether there's a first down before the chains come onto the field for a measurement.
The second-best innovation in televised football has been Mike Pereira, who has proven to be even more accurate. Pereira is the rules analyst for Fox Sports' coverage of games. It's a job that didn't exist before Pereira retired as the NFL head of officials, and now it's an essential part of telecasts.
How valuable is Pereira's instant analysis of close or questionable calls? Dick Ebersol, who had a hand in nearly everything that NBC Sports did for decades, admitted in a 2015 interview that he was outsmarted by Fox Sports executives Ed Goren and David Hill.
"Pereira was one of the most brilliant things ever done by Fox," Ebersol told Sports Business Daily. "They picked exactly the right guy. I kick myself nine ways to Sunday because I knew how wonderful Mike was. It was inspired by Eddie and Hill. Brilliant."
Mike Pereira worked his way up through the officiating ranks
Fox Sports analyst Mike Pereira, 70, got his start in big-time officiating by working Big West and then Western Athletic Conference games from 1982-95. The NCAA is a de facto farm system for the NFL, and Pereira joined the league in 1996 for two seasons as a side judge.
His on-field career in the NFL was surprisingly short, however. While working for the league on Sundays, Pereira was also serving as supervisor of officials for the WAC. That combination of skill sets earned him a promotion to the NFL supervisor of officiating in 1998. He was subsequently promoted to director in 2001 and then vice president in 2004.
In his 12 years in the league office, Pereira became increasingly visible to fans as networks would call upon him to explain on-field calls. More often than not, though, was being asked about plays that took place the previous weekend. Pereira remained in that role until retiring after the 2009 season.
One phone call from the 310 area code turned him into a real-time analyst. Pereira told Newsday that he recognized the phone number as coming from Fox Sports, but presumed it was someone inquiring about a rules question. Instead, it was David Hill, the man running Fox Sports.
"He said, 'Pereira, you're not retiring. We're going to do something with you that is going to be so dynamic. Nobody's ever done it before.'

"In his mind he felt like they hired ex-coaches and they hired ex-players as analysts, they'd never hired an ex-official, somebody who has to explain the rules."

Mike Pereira
Two growth industries make Mike Pereira more essential
Mike Pereira typically spends autumn Sundays in a Fox Sports control room, watching the day's games. When there's a close call, the announcers ask Pereira to break down what he saw and tell viewers whether the call should stand or be overturned by replay review.
Pereira's rules expertise and ability to speak concisely clues viewers in on what they should be looking for during replays.
He becomes more important each season as fans become more attached to the NFL emotionally via fantasy sports and financially through the growth of legalized gambling.
"They're so invested," Pereira said. "And with fantasy football, you've got your team and you're a fan of a hometown team or it's your bet as that becomes more and more legal. I think there is more demand to know what's going on."
It means increased accountability by the NFL, too. When their former vice president of officiating calls out an obvious error, the league is more likely to acknowledge and explain what happened.
He added: "I think a content football fan is one who knows the rules, who understands the rules. Fox was the first one to see that."