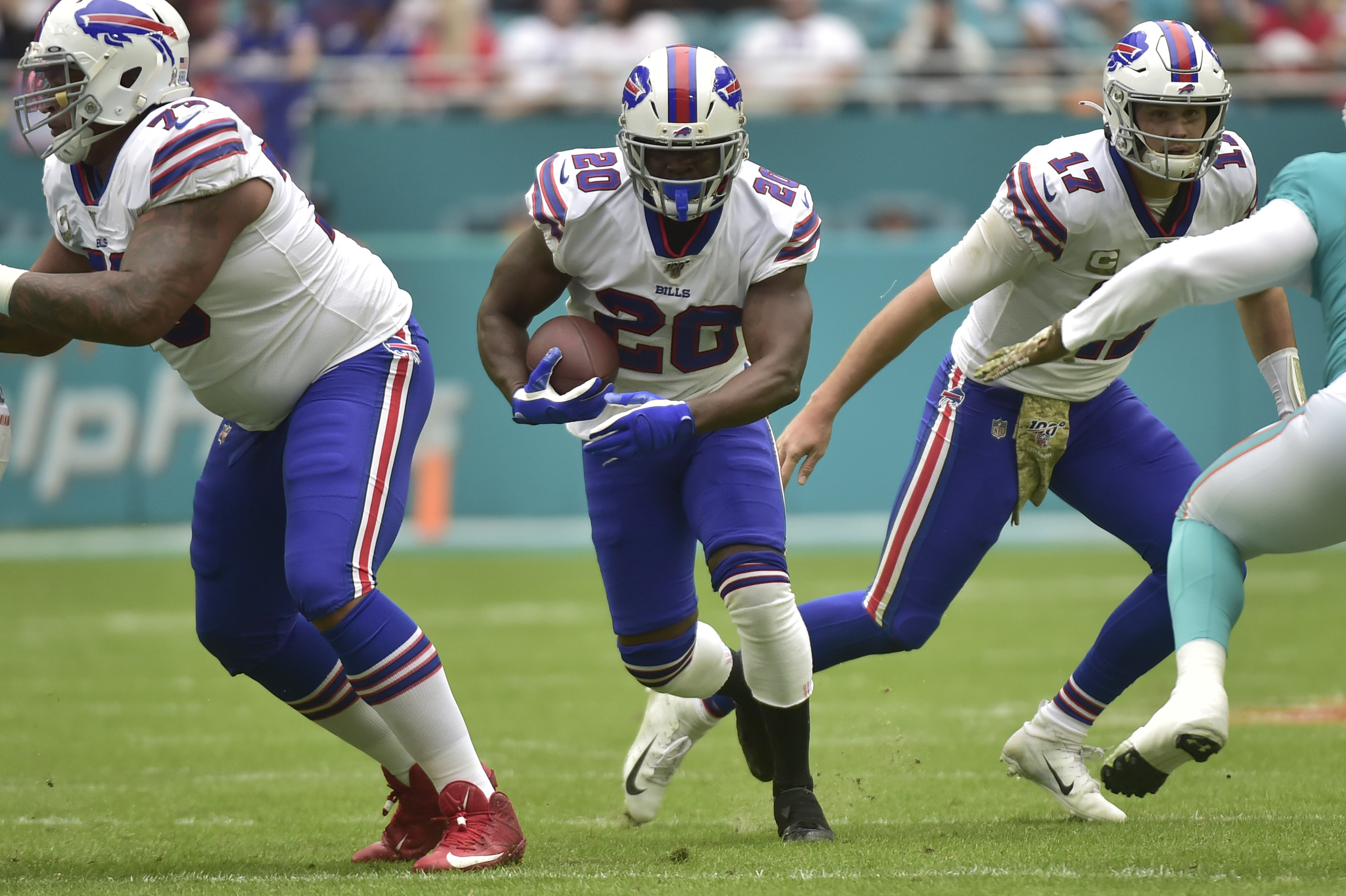 Frank Gore Recounts Terrifying Experience of Being Held at Gunpoint by Police
Frank Gore is the third leading rusher in NFL history. Like many other athletes in the wake of George Floyd's death, Gore decided to share his personal experience with racism and police brutality.
Frank Gore is destined for the Pro Football Hall of Fame whenever he decides to take off the shoulder pads one final time. The 15-year NFL veteran, who ranks third on the all-time career rushing list, signed with the New York Jets this offseason and is looking forward to the upcoming season whenever and whatever that may look like. 
While Gore eagerly anticipates the 2020-21 season, it's his past that has been making news lately. Like other former and current black athletes, Gore has a story to tell. With the nation in the midst of a transformation addressing the racial injustices of the past, more and more athletes have taken this moment of opportunity to share their own experiences in an effort to expose them now, with the hopes of preventing them from happening to others in the future. Here is Frank Gore's harrowing tale.
Frank Gore's impressive NFL career
To say Frank Gore is durable is a gross understatement. Gore heads into his 16th season after enduring years of punishment as an NFL running back. After getting selected out of the University of Miami in the third round of the 2005 NFL draft by the San Francisco 49ers, Gore played for a decade with the 49ers where he became the starter in his second year.
In those 10 years with the 49ers, Gore averaged just over 1,100 yards per season and scored 64 touchdowns. He made the Pro Bowl five different times in 2006, 2009, and 2011-13. Upon his departure from the club in 2015, he left as the all-time leading rusher in 49ers history.  
After leaving San Francisco, Gore played three seasons in Indianapolis, where he had a single 1,000-yard season. In 2018, he played with Miami before heading up north to Buffalo, where he played in 2019 and started eight games, his fewest starts for a club since his rookie season. A
Athletes speak out on racial injustice
Since the death of an unarmed George Floyd at the hands of police, countless athletes have stepped forward and found ways to support the movement addressing the social injustices and police brutality faced by the black community. 
Some athletes have contributed financially like Michael Jordan, who committed to contributing $100 million to organizations dedicated to promoting racial equality and social justice. Other athletes have taken to the streets and joined their fellow citizens like John Wall of the Washington Wizards, who helped organize a march in the nation's capital.
In many cases, athletes have used their social media channels as ways to protests as well as offer their support for organizations like Black Lives Matter. In numerous cases, many athletes have made it personal, in that they've opened up and shared some of their own painful experiences with racism and police brutality in the past.
Frank Gore details frightening police encounter
In a recent interview with the New York Post, Frank Gore shared one of his personal experiences with law enforcement that happened when he was growing up in Florida. The now 37-year-old running back detailed a time in 10th grade when he was confronted by police.  
"When I was a young kid, I used to have dreads and I used to have golds (teeth). I remember one time police jumped out on me, put a gun to my head and everything, just because where I was at, and how I looked," Gore recalled. 
He said in the neighborhood where he grew up, a police presence wasn't uncommon, but there was always trepidation when law enforcement arrived. He had that feeling that day before the officer held a gun to his head. 
"I was scared. My first instinct was about to run. I just stayed there and had my hands up. I did what they told me to do. They thought I was gonna run. When I went back to school and I told my coaches, my coaches made me cut my hair."
The fact that he had to cut his hair following the incident speaks to how twisted the system was then and still is years later. But it's personal accounts like Gore's and numerous other athletes that is slowly but surely chipping away at the racism in our society that has existed since our nation's founding. Gore, like so many others, has managed to overcome his traumatic experience, and to his credit, has become one of the best running backs in NFL history.