Frankie Muniz Addresses Whether He's Being Taken Seriously in NASCAR and Details His Plans to Change the Minds of Those Who Doubt Him
Frankie Muniz is in the middle of an identity crisis. He's known for playing the title role of the popular television show Malcolm in the Middle, but he hopes to change that. The 37-year-old will be making his NASCAR debut in the ARCA Series at Daytona next month and wants to be known as a race car driver.
Muniz visited with reporters this past week and talked about his upcoming debut, including whether he's being taken seriously and what he plans on doing to change the minds of those who doubt him. 
Frankie Muniz raced in the past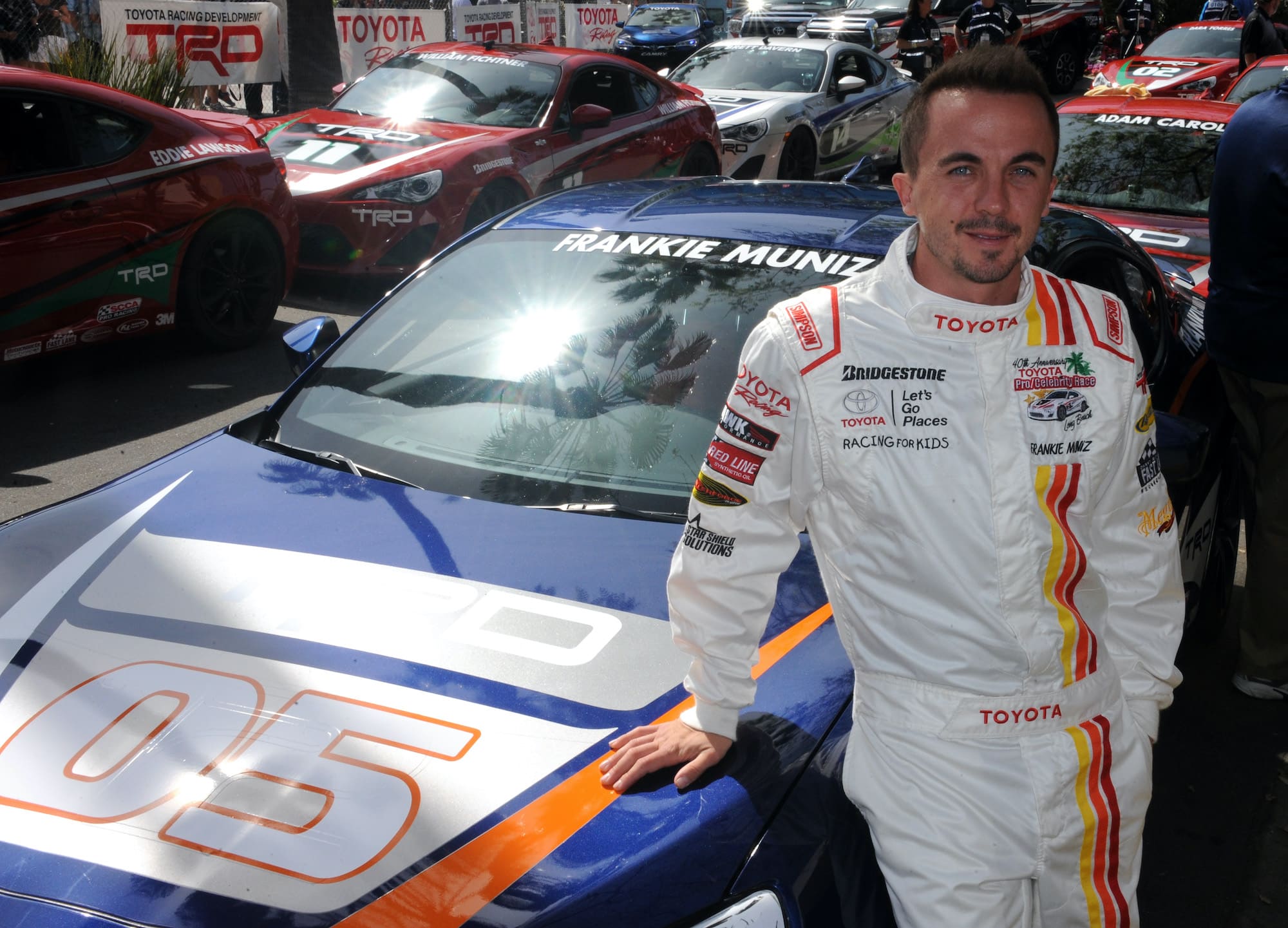 In 2004, Frankie Muniz, who always had a passion for racing, received a unique opportunity and was invited to participate in the Toyota Pro/Celebrity Race. He finished seventh. The following year he returned and improved with a third-place finish. He was just getting started.
Several years later, after the television show ended, Muniz took his interest in racing to the next level and joined the Champ Car Atlantic Series in 2007. He competed there for three years fine-tuning his race craft, and had planned on competing with IndyCar Series in 2010, but a wrist injury that required surgery sidelined him. 
He put his racing career on hold and pursued other interests, including playing in a band.
Talks about whether others are taking him seriously and his plans to prove he belongs
Last week, Muniz met with reporters on a conference call to talk about his first NASCAR race next month at Daytona. Being an actor and starting your NASCAR career at 37 years isn't your standard path to the top of stock car racing and some might view it as a publicity stunt. That's why Fox's Bob Pockrass asked the actor-driver if he feels like sponsors and teams have taken him seriously up until this point.  
"I think a lot of people don't know that I have raced a lot in my past, granted it was 10 to 15 years ago," Muniz said. "Raced in Atlantic Car championship. I had an IndyCar ride set up in 2010. I was a pretty serious racer but it's been so long there also wasn't really social media as much back then. Maybe the word didn't spread that I was a race car driver from the past as easily as it does these days. 
"That's one thing I'm anxious to prove not people wrong. I want to prove to people that I'm here to take it seriously. I'm not just here for a fluke. I'm not just here for publicity. I've wanted this my entire life. I'm mad I waited 12 years after my last racing experience to get here, but I want people to look at me and see me on track and go, 'Wow, he belongs.' 
"I'm ready to prove that to everyone that I do. So hopefully I do. I think even from a sponsor standpoint to this point it's been tough because it's really just been an idea of me saying, 'Hey, I want to go do this.' But now I'm here in the car, about to go on the track and I'm making it a reality. So hopefully that'll show that it wasn't just all talk and I'm here for hopefully the long haul."
Achieves impressive results at Daytona practice
For Muniz, the only way he'll stay for the long haul and prove that he belongs is through results. After his media session, he joined the rest of his competitors in a practice session on the 2.5-mile superspeedway. And he was impressive.
Of the 61 cars, Muniz posted the 10th fastest time for the day at 49.403 with a speed of 182.175. 
Granted, it was just practice, but it showed that the driver could battle with his fellow competitors in a controlled setting. He'll have his chance in a few weeks to prove that he knows what to do when it counts and he finds himself, ironically enough, racing in the middle of a three-wide around the superspeedway at 180 mph.