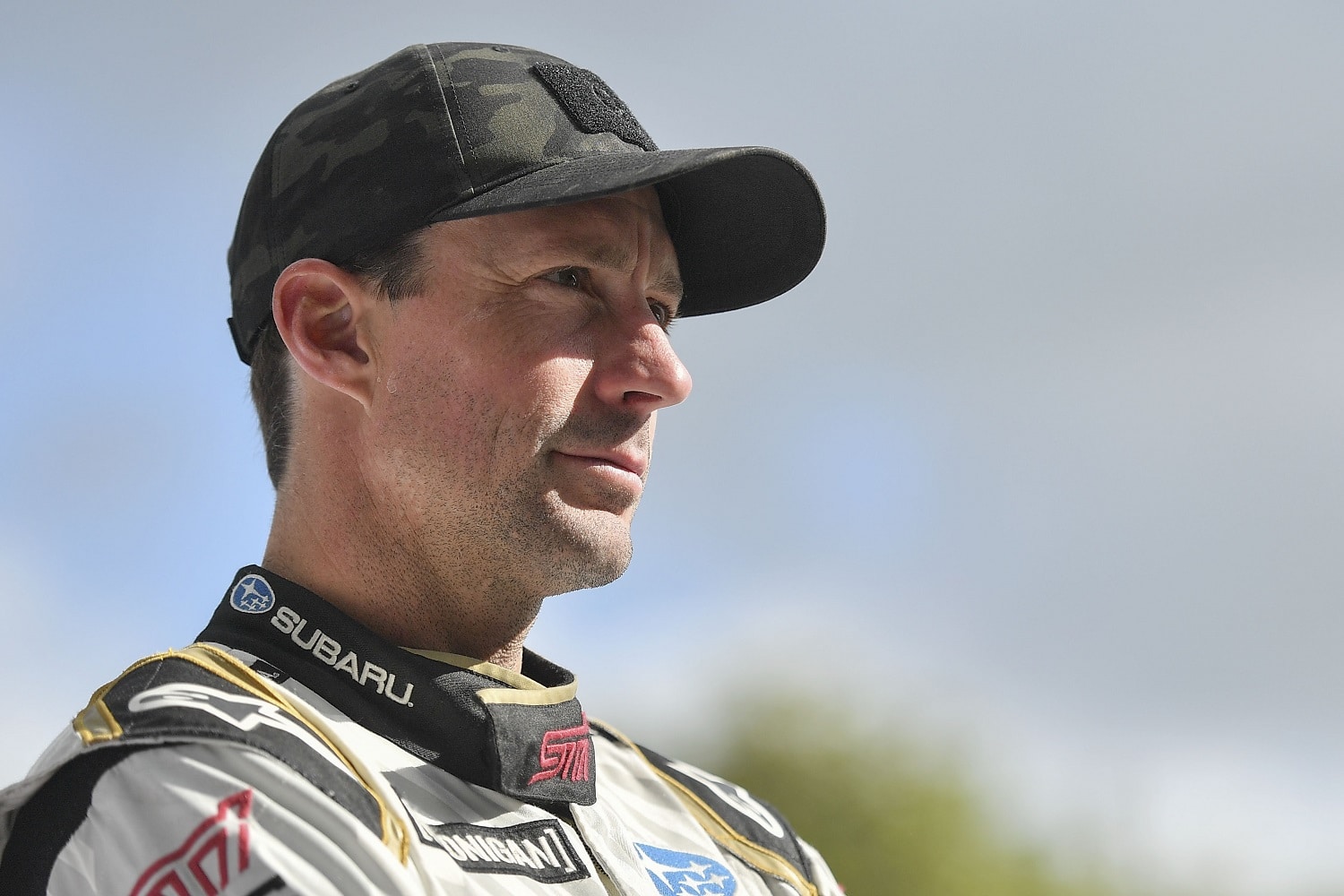 Travis Pastrana's Daytona 500 Bid Looks Like Nothing More Than a Stunt, Naturally
The Athletic broke the news that Travis Pastrana will attempt to qualify for the Daytona 500.
It's been a while since I've picked someone other than Ricky Stenhouse Jr. to be the initial competitor wrecking his way out of the Daytona 500. This year, I like Travis Pastrana's chances of being the first driver required to be checked out at the infield care center before being sent home.
NASCAR has junked up its national series with stage racing and All-Star Race formats that send TV viewers searching for the remote. Now, the sport is about to see its premier regular-season race become a farce aimed at an audience segment that was probably going to watch anyway.
About all that's missing from this circus is Janet Jackson and Justin Timberlake doing a halftime show.
Report: Travis Pastrana will be 23XI Racing's third Daytona 500 entry
The 23XI Racing team was teasing an announcement for early next week, but reporter Jordan Bianchi of The Athletic beat Michael Jordan and Denny Hamlin to the punch by revealing they've lined up Travis Pastrana to compete in the Daytona 500.
Pastrana, 39, is widely known for a variety of endeavors in motorsports, particularly rallycross. There is also a suite of Gymkhana videos and YouTube content showing him jumping cars over assorted objects, which is cool but generally doesn't come into play in NASCAR. In other words, we have a stuntman pulling off a stunt at Daytona.
It's true he has participated in more conventional forms of motorsports, including the NASCAR Xfinity Series and Craftsman Truck Series. That lends quasi-legitimacy to the idea of 23XI backing a driver who's never competed in the Cup Series, but he's about as close to Tyler Reddick or Bubba Wallace as Pluto is to the sun.
Speaking of which, Reddick and Wallace have a right to wonder what sort of resources will be diverted from their bids to win in order to prop up Pastrana's bid to quality.
Travis Pastrana is no Trevor Bayne or Austin Cindric
It's established fact that the Daytona 500 is a crapshoot. Take a superspeedway, mix in opening-race jitters, and perhaps some weather issues and/or new rules, and it's a race anyone can win.
Trevor Bayne showed as much in 2011 when he won the 500 in his second career Cup Series start. Austin Cindric was making his eighth race when he kicked off last season with the win.
But Travis Pastrana is neither of those. He's never raced in the Cup Series and hasn't appeared in the Xfinity Series since 2013. He ran the full season for Roush Fenway Racing and finished 14th in the standings (teammate Bayne was sixth) with just four top-10 finishes. However, he also posted six DNFs via crashes – including the superspeedways at Daytona and Talladega.
This is a flat-out terrible idea
There's a good chance Travis Pastrana doesn't even make it into the Daytona 500. Driving a non-chartered car, unlike 23XI's Bubba Wallace and Tyler Reddick, he must earn one of the four at-large berths on the grid. He can do that by being one of the two fastest qualifiers among open teams or by being the highest finisher in one of two qualifying races among drivers fighting for those at-large berths.
Pastrana will be up against Jimmie Johnson, Austin Hill, Zane Smith, and probably Helio Castroneves. At least three other teams are likely to enter cars, opening opportunities for the likes of J.J. Yeley or Landon Cassill – neither of whom can win but both of whom have a more legitimate case for competing.
ON top of everything else, there is no Cup Series practice scheduled before qualifying.
All in all, Pastrana's participation is simply a bad look for NASCAR. The sport needs to attract a younger audience as its core fanbase has been aging out for at least two decades. But throwing someone with marginal credentials for superspeedway racing into the mix while telling casual viewers this is your biggest race of the year is begging for trouble.
Got a question or observation about racing? Sportscasting's John Moriello does a mailbag column each Friday. Write to him at [email protected].