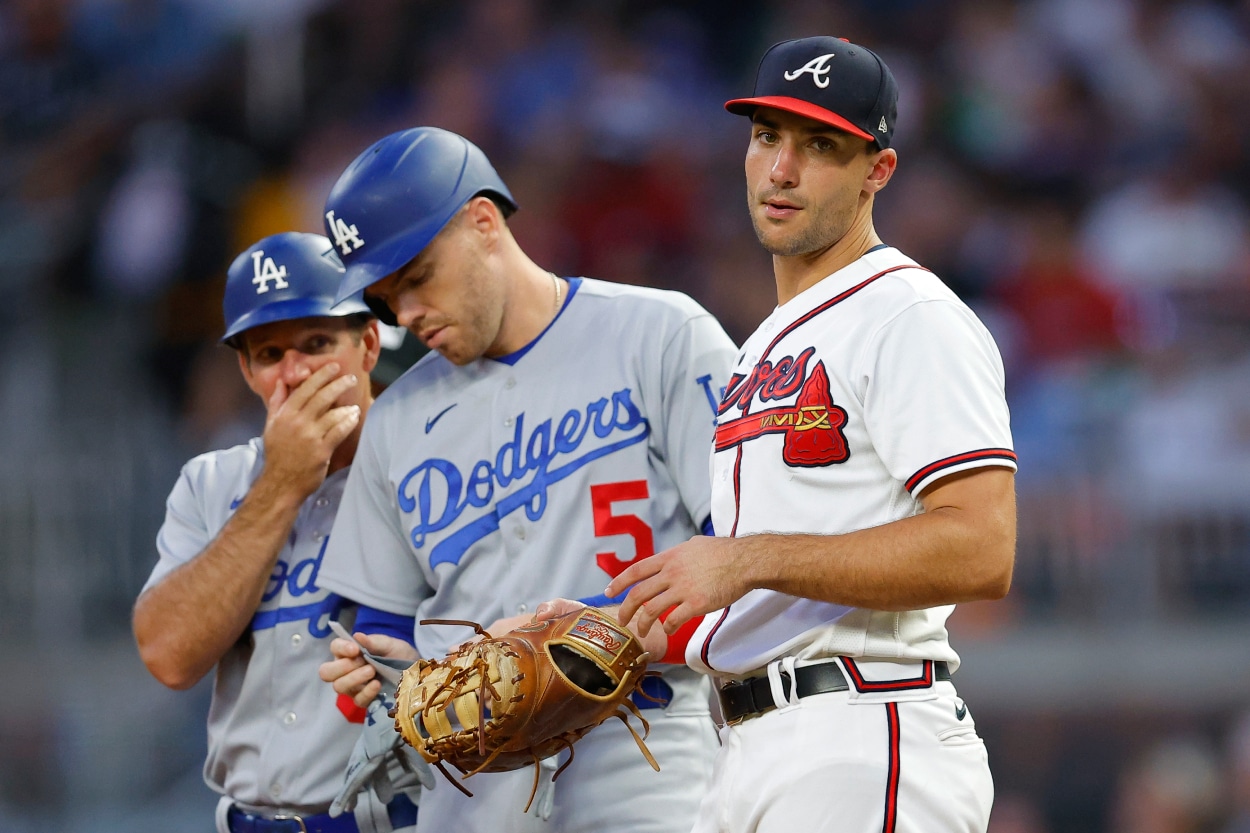 Freddie Freeman Didn't Listen to Chipper Jones, and Now Everyone Is Uncomfortable
Freddie Freeman probably should have listened to Chipper Jones from the very beginning.
Baseball Hall of Famer Chipper Jones warned Freddie Freeman, but business got in the way. Jones, the longtime Atlanta Braves star who played his entire 19-year Major League Baseball career with the Braves, gave Freeman some advice as the five-time MLB All-Star tested free agency this offseason.
Freeman rejected Atlanta's offer to remain with the Braves, electing to sign with the Los Angeles Dodgers. He recently returned to play his former team in Atlanta and was overcome with emotion. Freeman recently fired his agents, and now everyone involved appears uncomfortable.
Freddie Freeman was warned by Chipper Jones during free agency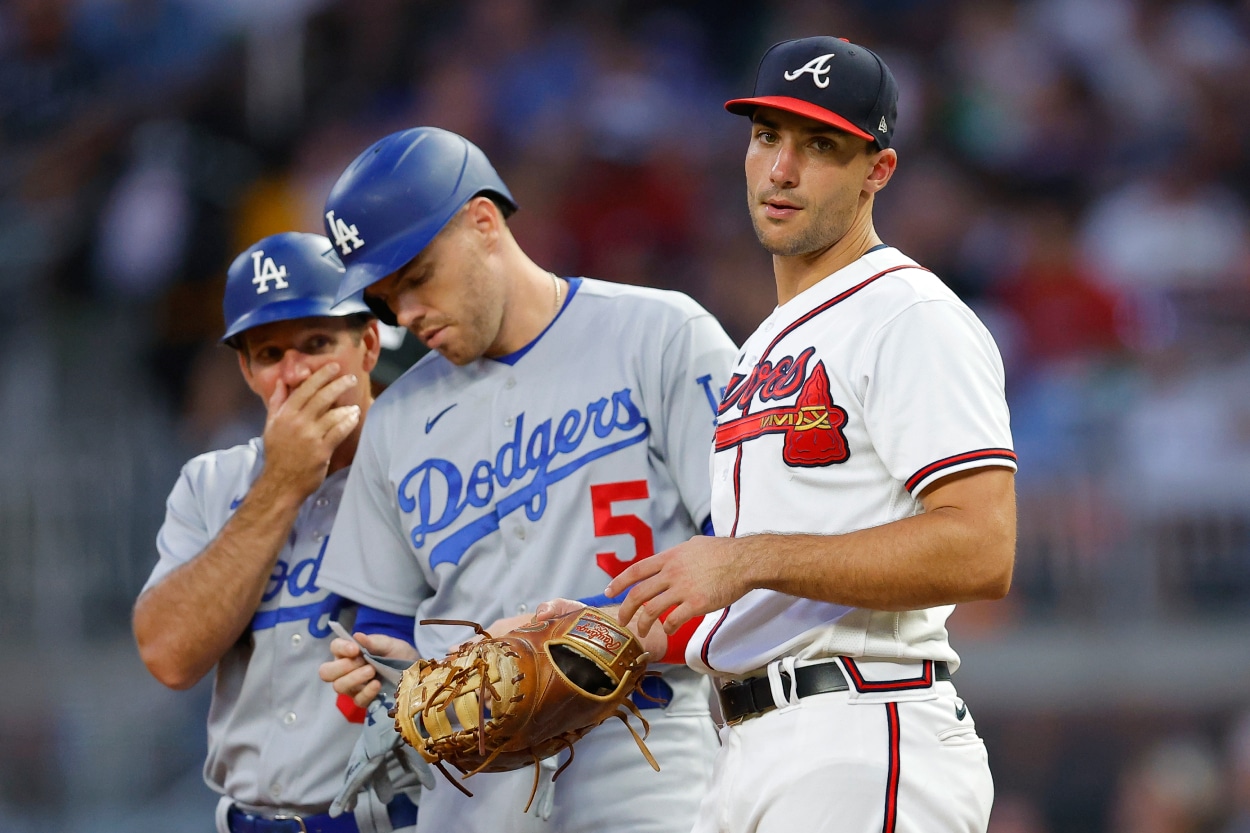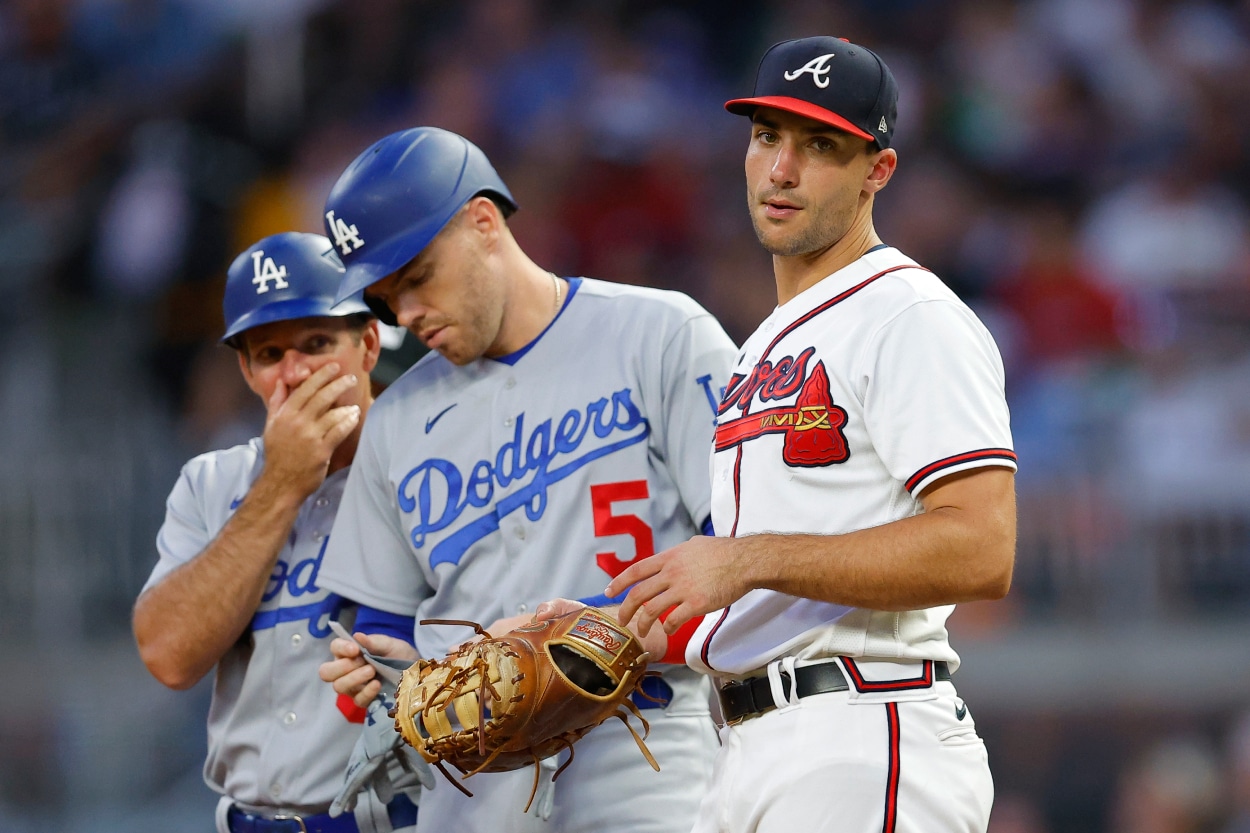 Jones said Freeman played a "dangerous game" with the Braves during negotiations. Jones said he didn't agree with Freeman on how he handled the situation before he signed with the Dodgers in March.
"The second that Freddie told me that he rejected the five for $135 (million) after the All-Star break, I told him, 'You're playing a very dangerous game.'" Jones said on Atlanta radio station 680 The Fan a week after Freeman left the Braves. 'You go out on the free-agent market, you get courted by all the pretty girls that are on the block, chances are, you're not gonna come back. If you take your time waiting on that six-year (deal) into January, (Atlanta) has a job to do.'
"I do not agree with the way that this was handled on Freddie's side. If you want to play in Atlanta, you play in Atlanta. You maybe take a little less to be happy and play in a place that is comfortable for you."

Chipper Jones
After making the offer that Freeman rejected, the Braves left Freeman no choice but to leave town. The team signed Oakland Athletics first baseman Matt Olson.
According to The New York Post, Freeman said he only received two calls from the Braves during negotiations.
"I only got one offer," Freeman said in March, per The Post. "The last formal offer I got was at the trade deadline. We countered and that was it."
Freeman's emotional return to Atlanta has everyone involved uncomfortable
When Freeman returned to play in Atlanta for the first time as a member of the LA Dodgers, emotions hit him hard. The Braves gave Freeman his World Series ring during a pregame ceremony that had the first baseman in tears. Days later, Buster Onley of ESPN reported Freeman fired the agency, Excel Sports Management, that represented him during negotiations.
After the series with the Braves, Freeman addressed his emotional weekend but did not publicly confirm the firing.
"Last weekend in Atlanta was a very emotional time for me and my family," Freeman said. "I am working through some issues with my longtime agents at Excel. My representation remains a fluid situation and I will update if needed."
Freeman's emotional night even had his current Dodgers teammate Clayton Kershaw questioning Freeman's allegiance.
"It was very cool (to see Freeman's reception Friday night)," Kershaw told The Atlanta Journal-Constitution. "He's obviously been a big contributor for our team. And I hope we're not second fiddle. It's a pretty special team over here, too. I think whenever he gets comfortable over here, he'll really enjoy it."
Now, Casey Close, the lead agent who represented Freeman, has threatened legal action regarding Doug Gottlieb's report that the agency never told Freeman about a final offer the Braves reportedly made to him.
Maybe Freeman should have just listened to Jones from the beginning.