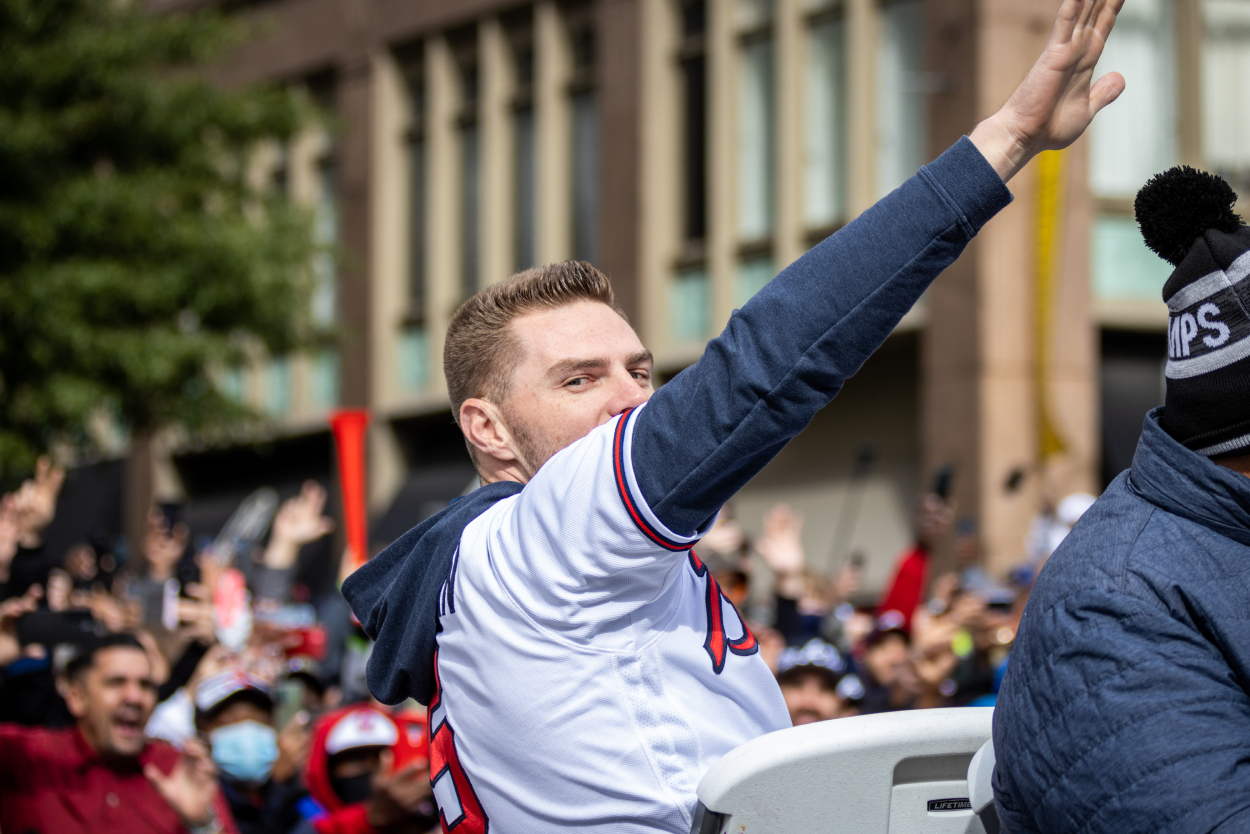 If Freddie Freeman Leaves, the Atlanta Braves Apparently Have Plan B in Mind
Has Freddie Freeman played his last game with the Atlanta Braves?
Will first baseman Freddie Freeman remain with the Atlanta Braves, the only Major League Baseball team he's known? Or will the 2020 MVP bolt via free agency?
The Braves failed to sign their face of the franchise before the MLB lockout. Now it's crunch time. With reports that the Los Angeles Dodgers are making an aggressive push for the first baseman, the Braves have been forced to come up with a Plan B.
Freedie Freeman to the Dodgers talks 'intensifying'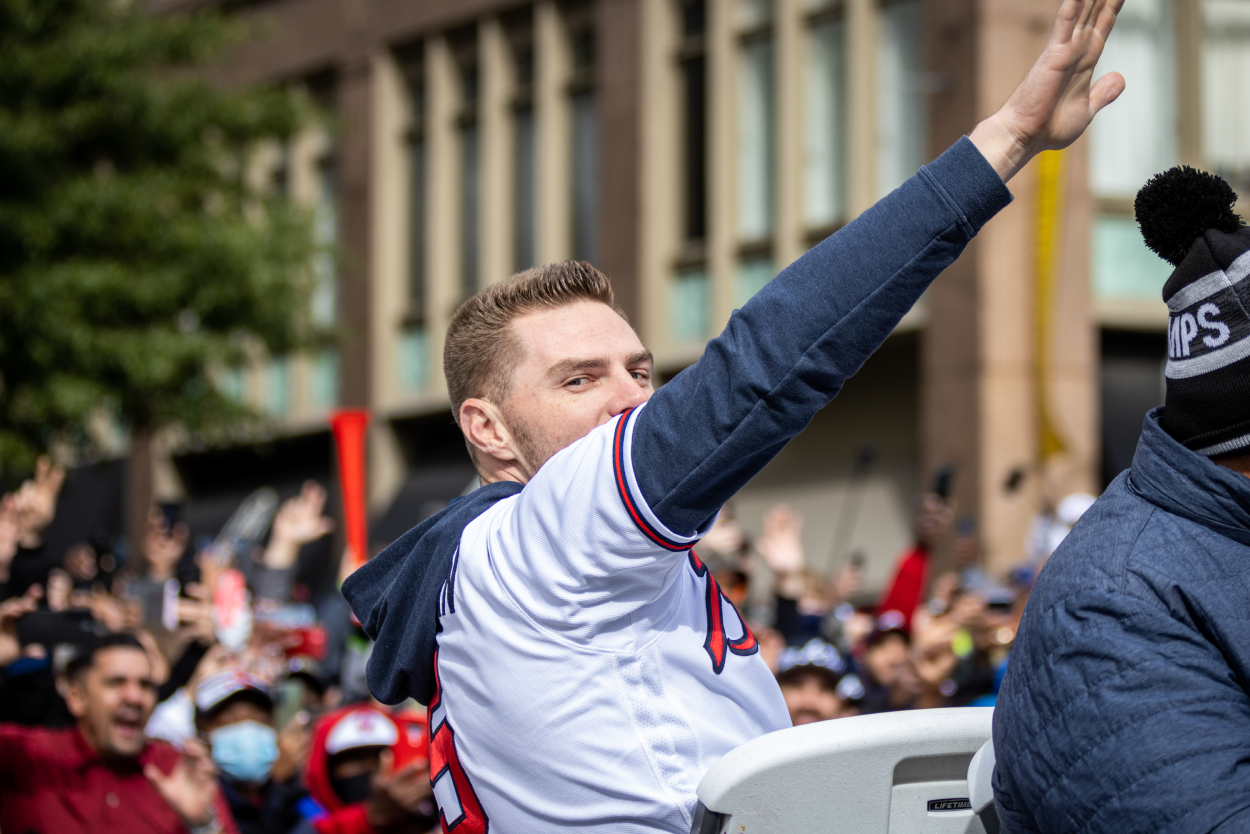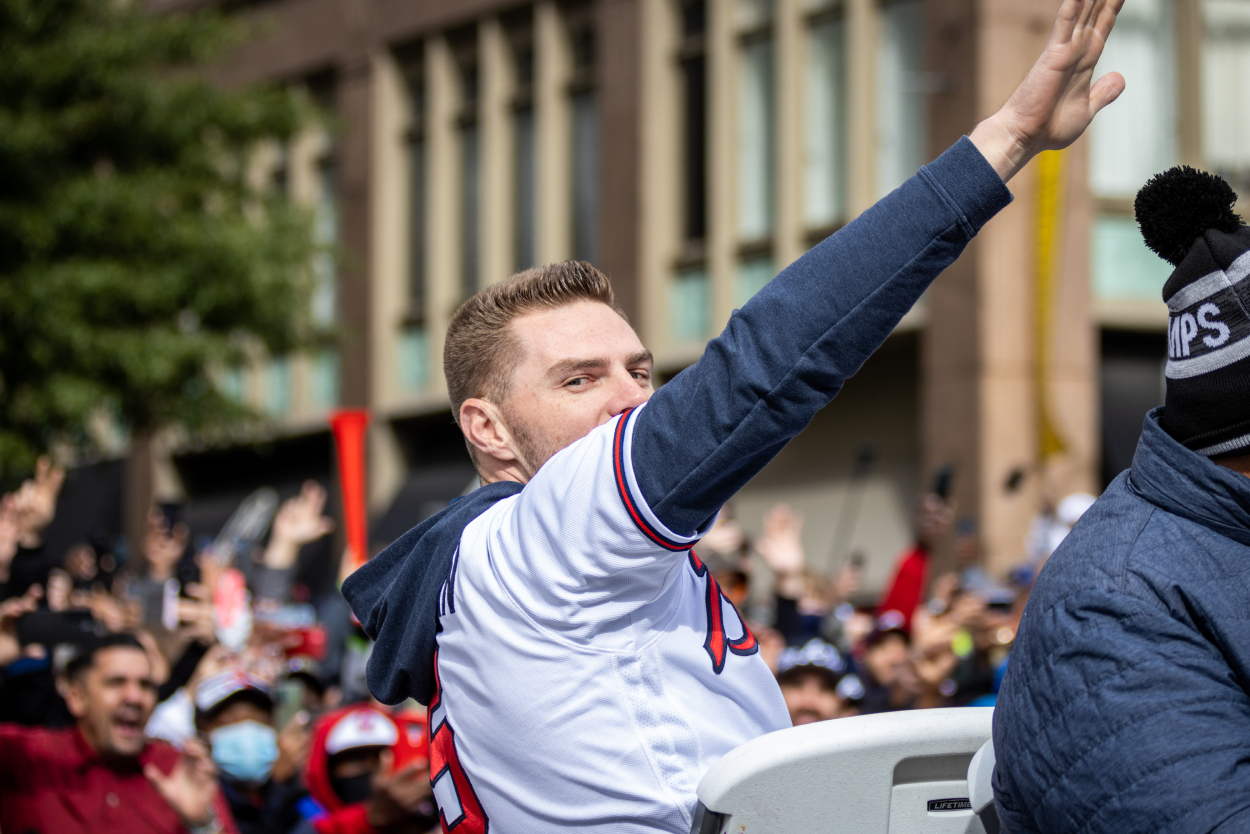 Freeman has been linked to the Braves, Dodgers, and Yankees throughout the offseason, but it seems the Dodgers have stepped up their game in pursuit of the five-time All-Star.
Jon Morosi of MLB Network reported that talks between LA and Freeman have picked up steam since the lockout ended.
"Talks with Freddie Freeman are intensifying," Morosi tweeted on Friday. "The sides remain in contact tonight on a deal that would bring the reigning World Series champ home to his native California."
Morosi followed that up with a little more detail. He said that Freeman and pitcher Clayton Kershaw are represented by the same agency. Kershaw and the Dodgers just agreed to a new contract. Morosi also pointed out that the universal DH rule will help provide some flexibility to a potent lineup that includes the versatile Max Muncy.
Morosi also reported the Dodgers have already offered Freeman a multi-year deal.
If the Braves lose Freddie Freeman, they already have a start on Plan B
There was plenty of talk during the lockout that Freeman and the Braves were haggling over a sixth year in a potential extension. Braves legend Chipper Jones said he believed Freeman was frustrated with the team.
During an appearance on The Game 92.9 Atlanta Sports Radio, Jones said Freeman can play where he wants. The fact he hasn't re-upped with Atlanta should scare Braves fans.
"I haven't talked to Freddie in quite some time, but I'm sure he's probably a little frustrated this wasn't done in spring training last year," Jones said. "But the fact of the matter is we didn't have any fans in the stands. We've got owners that didn't know where revenue was going to be at the end of the year and maybe held out a little bit.
"The Braves have made some offers, didn't make him happy. He's being courted by some of the prettiest girls on the block right now, so he's going to listen to them. I hope that he thinks about his legacy here in Atlanta and they can come to some sort of an agreement to bring him back."
If the Dodgers or any other team sweeps him away, the Braves have a head start in a backup plan. According to Morosi, the Braves "have been in touch with Oakland about Matt Olson (an Atlanta native) in the event that Freddie Freeman signs elsewhere."
Matt Olson is no Freeman but is a strong backup plan
Olson has the subject of trade rumors this offseason. He's played six years in Oakland, and last year's power numbers were much better than Freeman's. Olson smacked 39 homers and drove in 111 runs compared to Freeman's 31 and 83.
Freeman is the better all-around player, but Olson would be a nice fit. The problem with Olson is that the Yankees and Rangers are also interested in him.
For the Braves, Olson would be a much cheaper player than Freeman, but he would cost the Braves some decent prospects.
In his six seasons with the Athletics, Olson has 142 home runs with a .252 batting average. Last season, he was an All-Star for the first time in his career. He's set to be a free agent in 2024, so any team offering quality prospects might need to feel confident they can secure an extension with him.