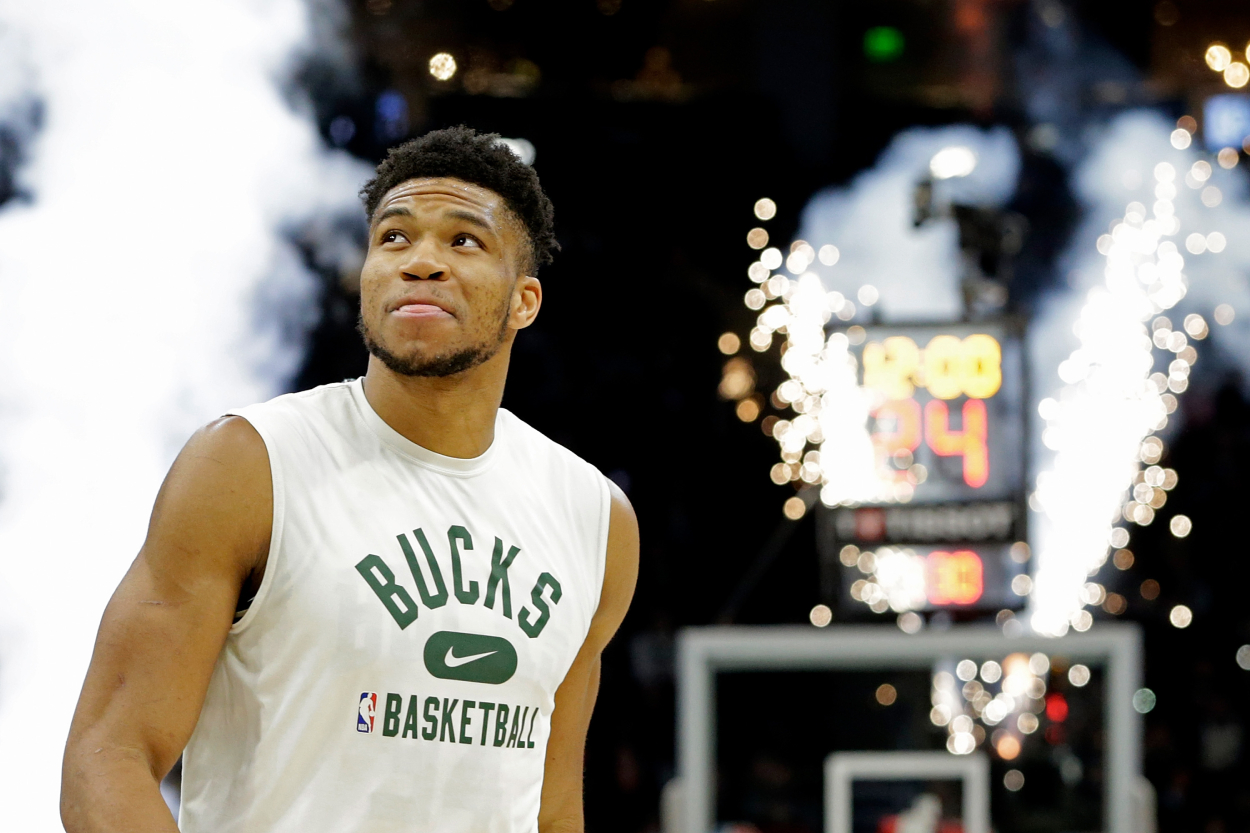 Giannis Antetokounmpo Called 'Most Disrespected Superstar of This Generation' by Jay Williams
Giannis Antetokounmpo is a two-time NBA MVP with the Milwaukee Bucks, but former hoops star Jay Williams thinks he's the "most disrespected superstar of this generation."
Giannis Antetokounmpo is one of the NBA's most popular and successful players. The Milwaukee Bucks forward is a six-time All-Star and two-time league MVP, and he won NBA Finals MVP last season.
But is he the most disrespected superstar of his generation?
Jay Williams, the former All-American at Duke and current ESPN commentator, believes so, and he recently stood up for Antetokounmpo in a passionate rant on ESPN.
Giannis Antetokounmpo and the Bucks are having a great season … again
The Bucks are one of the NBA's best teams every year.
After having the league's best record in 2018-19 and 2019-20 – both seasons that Giannis Antetokounmpo won MVP – they finally reached the NBA Finals in 2020-21. Milwaukee then played the Phoenix Suns in the series and won in six games behind a superhero-type performance from Giannis.
The Bucks have since built on their success and have had another great season this year.
They are 45-27 and No. 2 in the Eastern Conference. Antetokounmpo is averaging a career-high 29.7 points to go with 11.6 rebounds and 5.8 assists.
But despite Milwaukee's consistent success over the last few years, experts rarely bring the team up when discussing the favorites to win the 2022 championship. It's always either the Phoenix Suns, Golden State Warriors, Philadelphia 76ers, or even the Brooklyn Nets.
And when it comes to various MVP ranking ladders, outlets seem to overlook Antetokounmpo in favor of Joel Embiid and Nikola Jokic.
So, the lack of attention has gotten to be too much for Jay Williams. The former college basketball star has had enough.
Jay Williams says Giannis is the most disrespected superstar of his generation
Jay Williams recently appeared on his ESPN show Keyshawn, JWill, and Max, and he made some bold statements about Giannis Antetokounmpo and the Bucks.
"The best team is the Milwaukee Bucks, and I think it starts to become a little bit ridiculous that people love to discredit what Milwaukee did last year, taking into fact COVID, injuries, all this stuff," Williams said on the March 23 episode. "… I'm getting to this point now, where I'm looking at Giannis, and I'm saying, 'Are you the most disrespected superstar of this generation?' Because it feels like people are always trying to knock him. 'He's not as sexy as a Joel Embiid,' or 'He's not doing it the way Kevin Durant has done it.'"
Williams continued: "We don't put Giannis at the forefront of conversations, and when we start talking about the best team in the league, we always jump on something that seems hotter, sexy at the moment."
Williams makes an interesting point, but he's only partially correct.
Giannis Antetokounmpo isn't disrespected; the Bucks are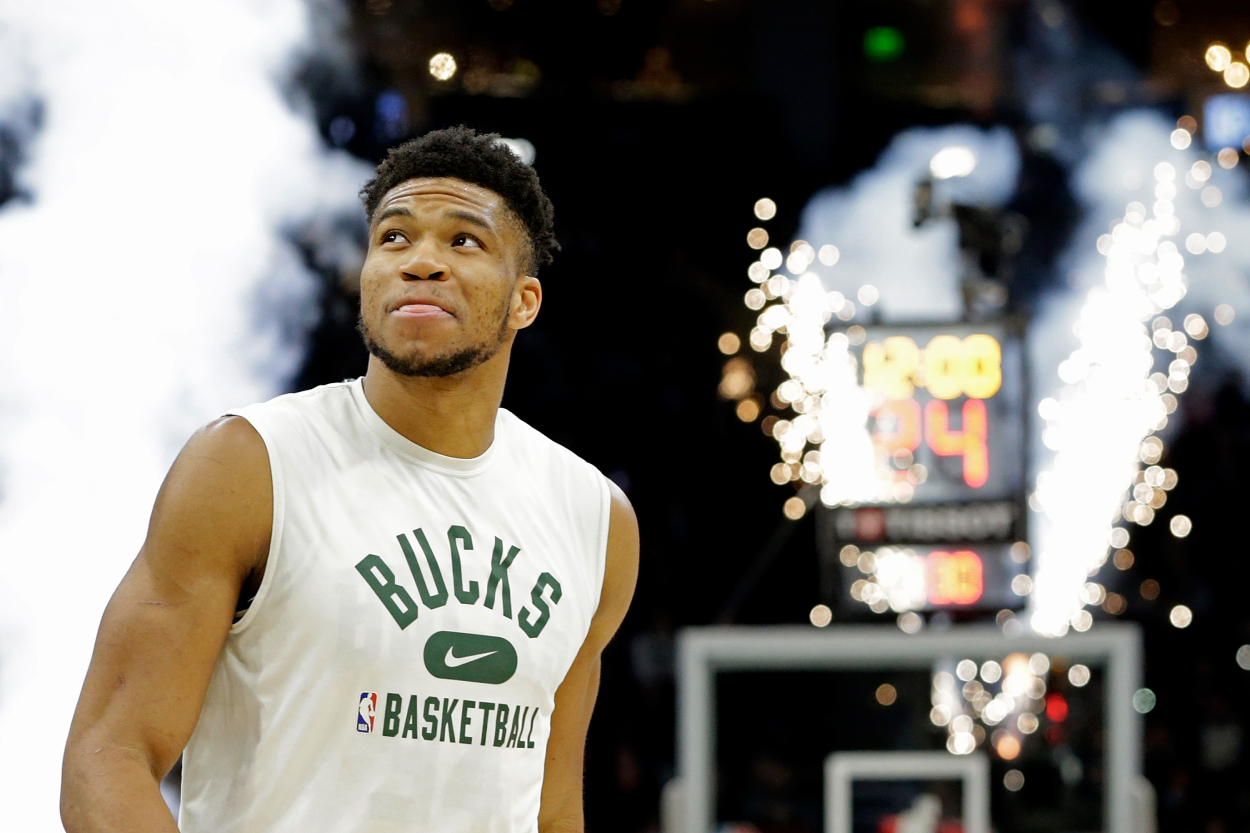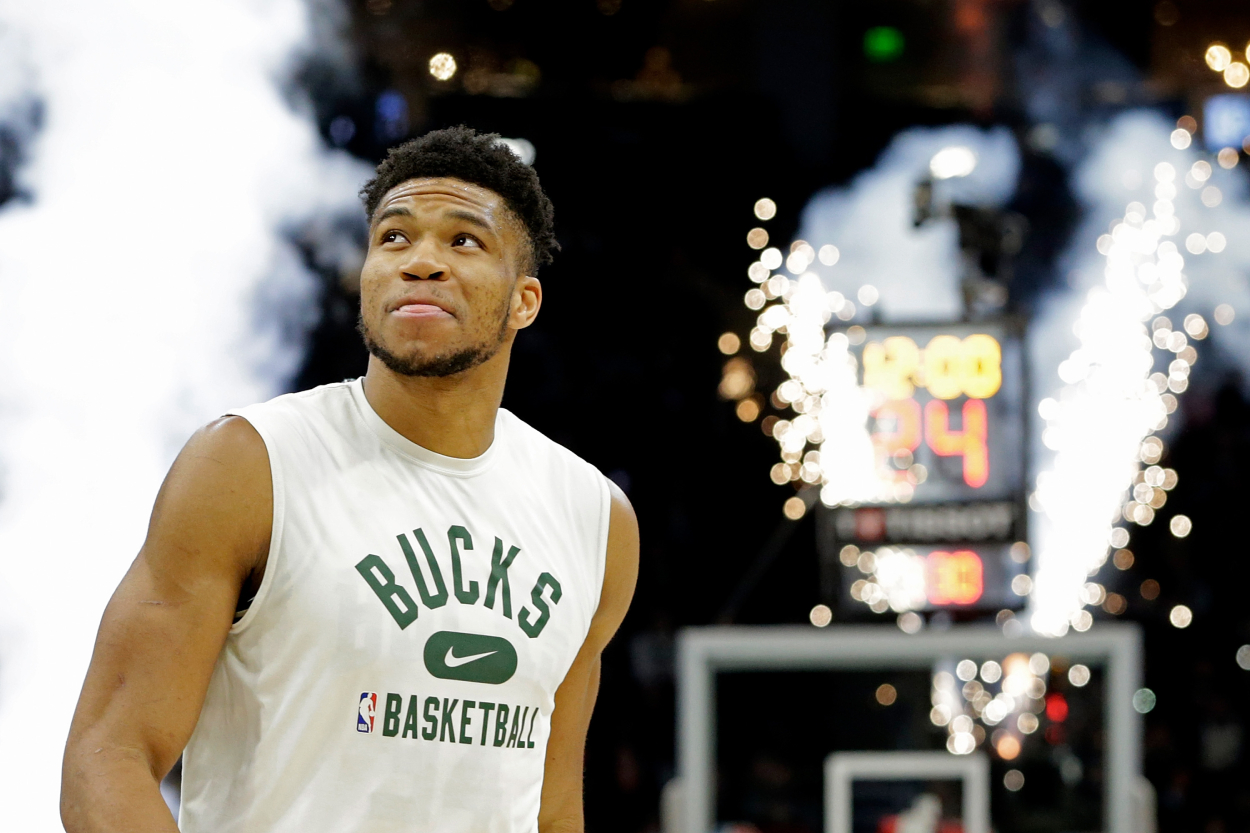 Jay Williams was correct when saying fans and experts love discrediting the Bucks. Milwaukee only had the fifth-best championship odds after the All-Star break, and if you leave ESPN on for an hour, you will likely see 10 Los Angeles Lakers segments and only hear something about the Bucks once.
Milwaukee's small market results in them receiving less attention than teams like the Lakers, 76ers, and Brooklyn Nets.
Giannis Antetokounmpo, though, has not been disrespected.
He has won two MVPs, for crying out loud. I'd like to see how many he would have if people did respect him.
It all comes down to this: Antetokounmpo has simply reached a level only LeBron James, Shaquille O'Neal, and other dominant superstars past and present can understand.
People take their greatness for granted.
We all know what Giannis can do on the hardwood. He uses his strength and athleticism to bully defenders in the paint, and he's a walking double-double.
But his success is expected.
James is in a similar boat. LeBron has been the best player in the NBA for at least 10 years, but he doesn't have 10 MVPs, does he? Similarly, Shaquille O'Neal was arguably the most dominant force of his generation, and he only won one MVP, while Kobe Bryant was one of the best scorers to ever live, and he also only won one.
Two MVPs for Antetokounmpo is impressive and probably the correct amount when comparing him to other players of his caliber.
All in all, the Bucks as a team don't receive the attention they deserve. They are in a small market and, other than Giannis, don't have a player with the flash to attract fans from across the globe. But no one is overlooking Antetokounmpo. They just already know exactly who he is: a future Hall of Famer.
Stats courtesy of Basketball Reference