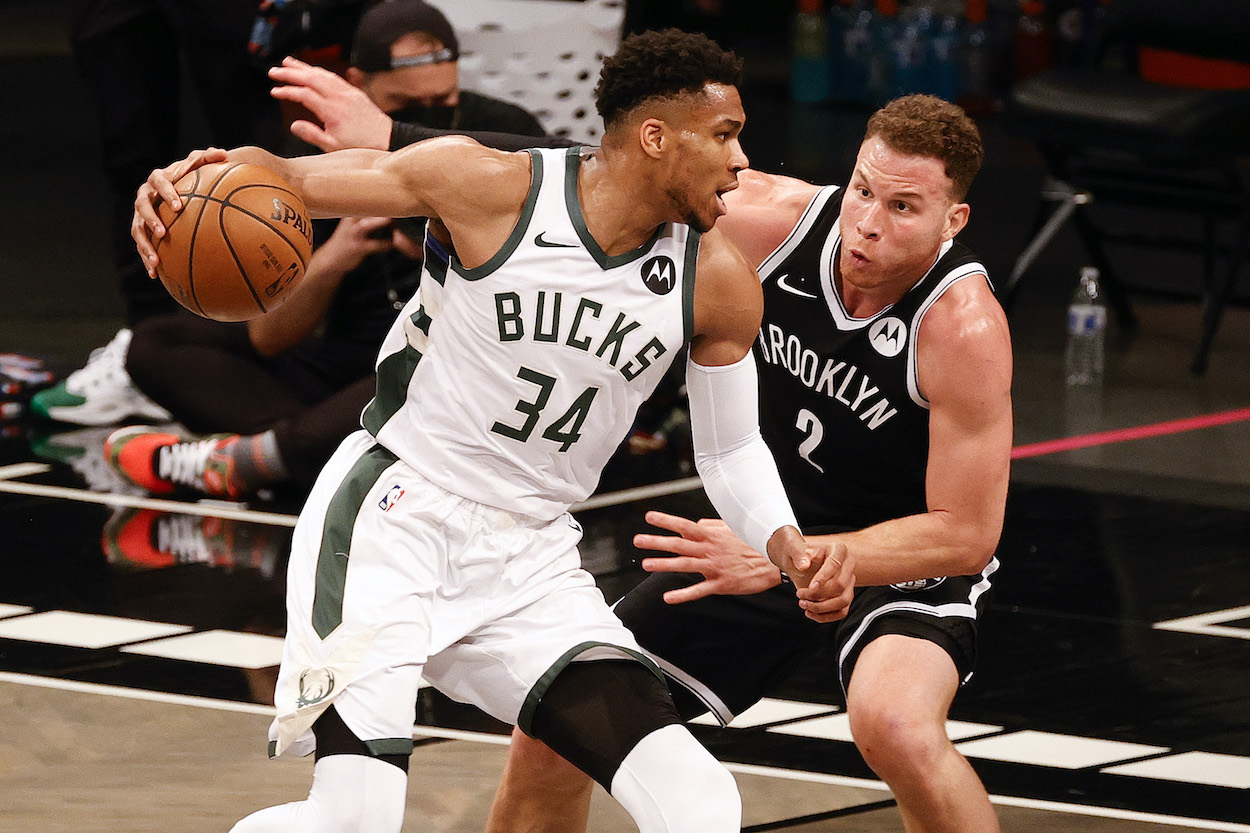 Giannis Antetokounmpo has a 'Not Talking About Basketball' Rule in His House
Even though Giannis Antetokounmpo is surrounded by athletes in his life, he doesn't want to talk about basketball when he's at home. He locks his phone away and tells people not to talk to him about it so he can clear his head and give 100% when he's on the court.
Most of us come home from our jobs and don't want to talk about work. We'd like to focus on other, more pleasant topics like basketball. When you're an NBA basketball player like the Milwaukee Bucks Giannis Antetokounmpo, basketball is your job, so it makes sense that he doesn't want to talk about it at home.
Giannis Antetokounmpo is surrounded by athletes in his life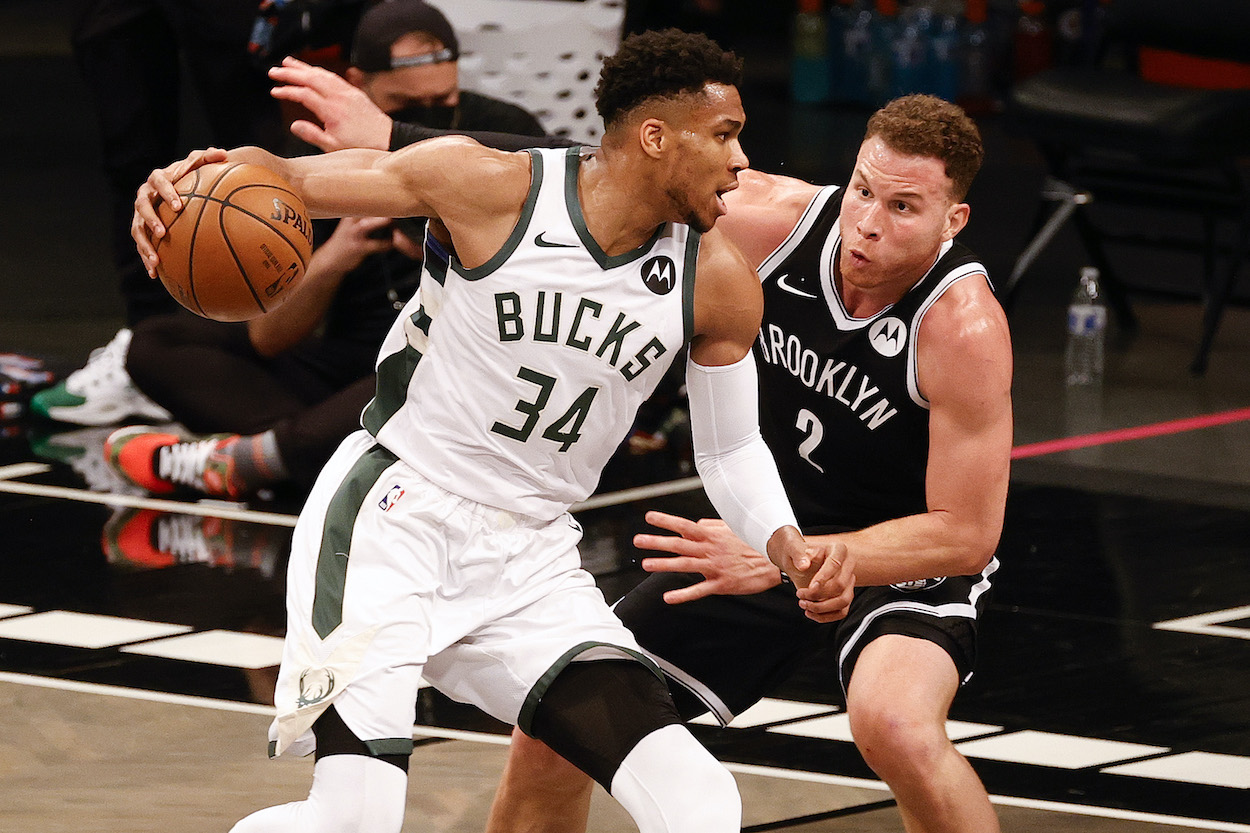 Giannis Antetokounmpo is the middle of five basketball-playing brothers. His oldest brother Francis played professionally in Greece, and his youngest brother, Alex, is currently playing in Spain. His two middle brothers are both in the NBA.
Thanasis, who is two years older than Giannis, plays with his star brother on the Bucks after a year with the New York Knicks. Kostas, who is three years younger, played a year for the Dallas Mavericks before spending the last two the Los Angeles Lakers. 
The two-time NBA MVP's girlfriend is also a big-time athlete. Mariah Riddlesprigger was a four-year volleyball player at Rice University, according to the school's website. While Mariah never played basketball at a high level, her father Pat played four years as a 6-foot-8 forward for the Fresno State basketball team. 
Antetokounmpo has a firm, no "talking about basketball" rule in his house
Not talking about basketball is likely tough for the 6-foot-11 Greek transplant with all the athletes and basketball players in his life.
To give himself a mental break from the game, Giannis stays away from his phone and has a rule where he doesn't talk about basketball when he's away from the court. The Bucks tweeted an interview with the star where he said, "I leave the phone in my room, and I turn off the notifications," when he's at home.
He also said he doesn't watch the other NBA playoff games, opting instead to hang out with his son. When his girlfriend or brothers tries to talk to him about what's going on in the league, Giannis puts his foot down:
I be like hey, hey, hey, we're not talking about basketball in this house. This household, we don't talk about basketball. You know why? Because the way my brain operates, all I think about is basketball, so I don't need to talk more. I'm gonna drive myself crazy, right?
At home, Giannis says he likes to watch his shows and focus on himself, his breathing, and his nutrition so that when he gets to the Bucks' facility, he can give 100% to the team and his game.
Antetokounmpo needs to focus down 1-0 to the Brooklyn Nets in the NBA playoffs
Facing the Brooklyn Nets super team in round 2 of the NBA Playoffs, Giannis needs to focus more than ever on the court.
Brooklyn beat Milwaukee in Game 1 of the series 115-107 even with guard James Harden going out with a hamstring injury in the first minute of the game. This is despite a stellar game from Giannis. The "Greek Freak" scored 34 points and added 11 rebounds and four assists.
The Bucks will need another great game from Giannis in Game 2 on Monday night to avoid going down 0-2. They will also hope to get more help from the team's supporting cast. No other player contributed more than 19 points in the Game 1 loss.
Hopefully, for Bucks fans, Giannis had time to clear his head between Game 1 and Game 2 by not talking about basketball at home. The team will need a focused and possibly heroic effort from their superstar to make it to the next round.
All stats courtesy of Basketball Reference and Sports Reference