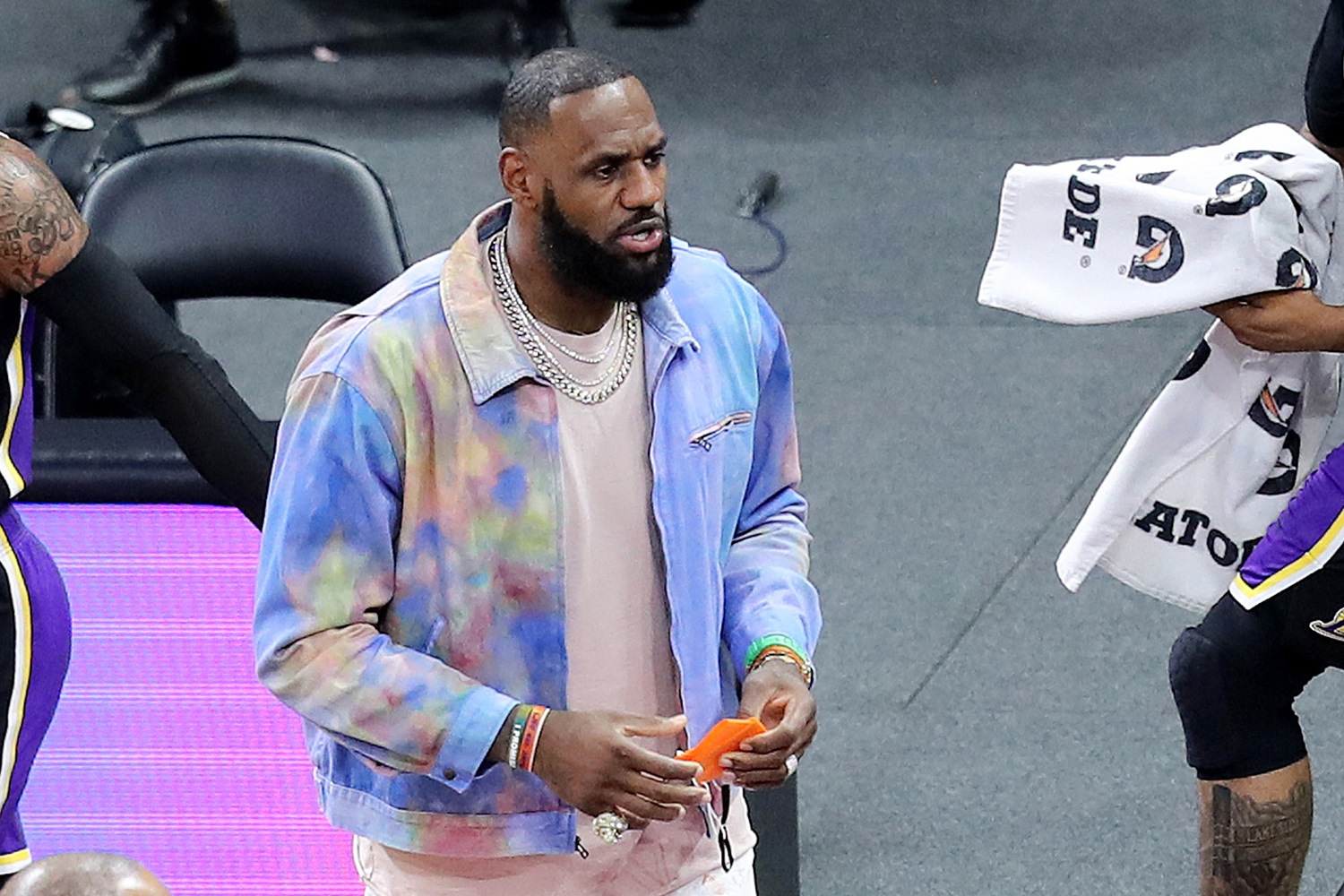 A GoFundMe for the Suspended 'TikTok Deputy' Has LeBron James Fans' Basketball Shorts in a Bunch
A satirical video aimed at Los Angeles Lakers star LeBron James has resulted in the suspension of an Idaho deputy. In turn, that triggered a massive GoFundMe campaign on his behalf.
A comment by Los Angeles Lakers great LeBron James on one social media app led to a retort by a police officer on another platform. It triggered a suspension followed by an online battle royale between a petition website and one that raises money for causes.
Does anything summarize America in 2021 better than that?
Lashing out at LeBron James is becoming an industry
With the trial of Minneapolis police officer Derek Chauvin still on the nation's collective mind, a Columbus, Ohio, police officer was involved in a shooting last month. The officer fatally shot a Black teen who was a split-second from stabbing another Black teen.
James seemed to assume the shooting was unwarranted. He tweeted a photo of the police officer to his 50 million followers, ominously adding "YOU'RE NEXT," in apparent reference to the Chauvin guilty verdict. The New York Post reported that 40,000 people retweeted the NBA star before James deleted the ill-advised post.
An Ohio businessman pounced on the situation by announcing that he would stop showing NBA games at his bar until the NBA expelled James. He told the Cincinnati Enquirer last week that, as a result, business has never been better.
That episode falls under the heading of "no harm, no foul" compared to events in Idaho, where the Bellevue Marshal's Office suspended a deputy after he posted a TikTok video skewering James. It has triggered a battle between people donating money to the deputy and those trying to torpedo that effort, adding a whole new meaning to the phrase "defund the police."
A deputy's satire aimed at James stirred up trouble
Deputy Nate Silvester is serving an unpaid suspension handed down by the Bellevue, Idaho, Marshal's Office over a spoof he posted in TikTok mocking James. In it, Silvester purported to be arriving on the scene of a call and asks his dispatcher to contact James to determine how to proceed.
"LeBron, hey, yeah it's me again," Silvester says in the satirical conversation. "Listen, I'm out here at this disturbance call and there's a guy trying to stab another guy with a knife. What do you think I should do?"
"Okay, well, they're both Black. One guy is trying to stab another guy with a knife. Deadly force is completely justified.
"So, you don't care if a Black person kills another Black person. But you do care if a white cop kills a Black person, even if he's doing it to save the life of another Black person? I mean, that doesn't make a whole lot of sense, but then again, you're really good at basketball. So, I guess I'll take your word for it."
Newsweek reported that the deputy's video had been seen more than 4.6 million times and that the marshal's office said that the matter was being handled internally, making no mention of a suspension.
The battle rages: GoFundMe.com vs. Change.org
On April 29, someone claiming to be a friend of Silvester opened a GoFundMe.com campaign in support of the deputy, citing the unpaid suspension apparently handed down by the marshal's office. Gannon Ward asked people to donate because "apparently the town where he polices didn't find his TikTok as amazingly comical, and accurate as the 4.5 million viewers did."
People responded in force. As of 11 a.m. ET on Monday, May 3, contributions had reached $382,000. Ward has posted several updates since the campaign launched, saying Silvester wants to donate a portion of the proceeds to a charity for the families of fallen officers and is also looking at a new non-profit promoting police advocacy.
Silvester's story caught the attention of national media, which in turn attracted interest from someone infuriated by the TikTok video. As a result, there is now a Change.org petition asking GoFundMe to take down the fundraiser and return the donations.
The petition, which attracted 2,100 signatures as of late Monday morning, alleges that the GoFundMe campaign violates the website's terms of service regarding transparency over the destination of the money.
Ironically, the petition calls more attention to the fundraiser that many people likely had not known about. Unless the GoFundMe administrators agree that the fundraiser violates their policies, even more money will pour in.
Like Sportscasting on Facebook. Follow us on Twitter @sportscasting19.