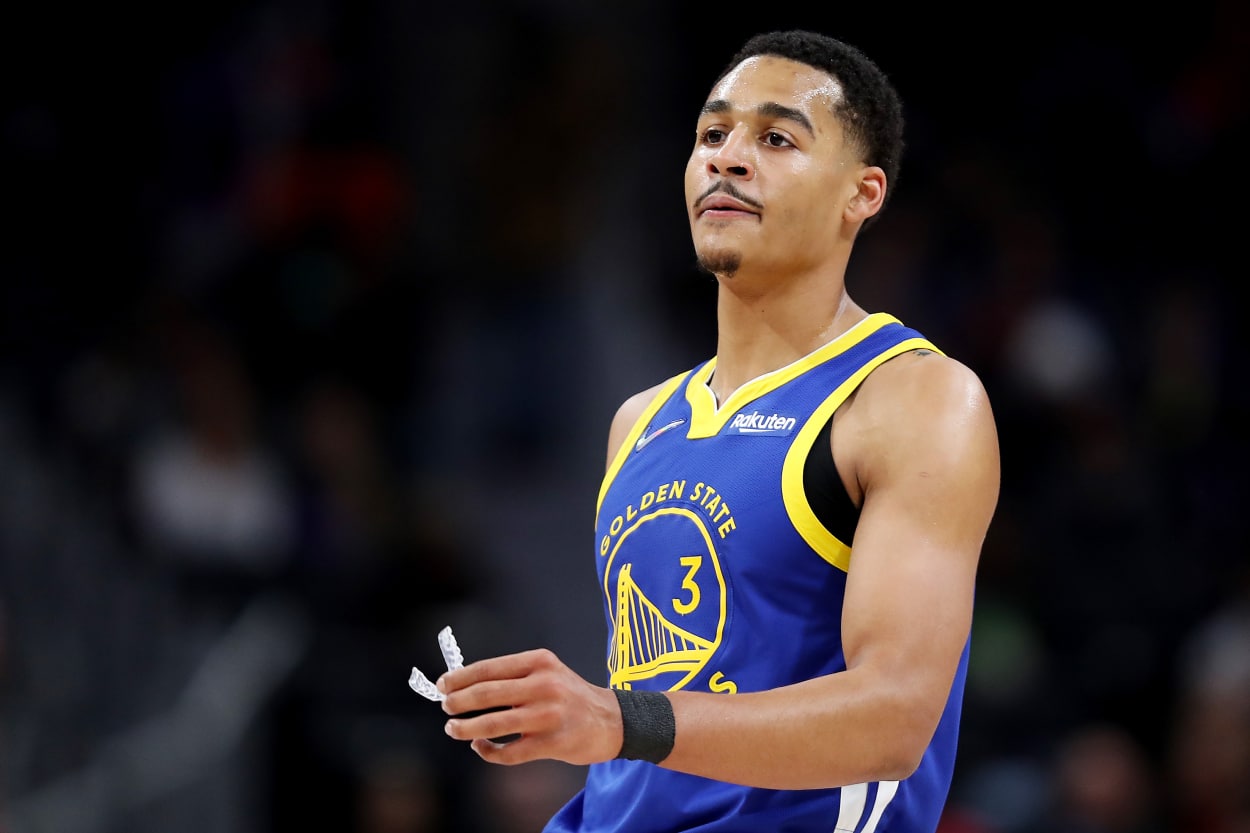 Golden State Warriors Desperately Need Help From M.I.A. Jordan Poole to Even Have Chance Against Celtics
The Golden State Warriors still have a chance to beat the Boston Celtics in the 2022 NBA Finals. However, they desperately need more from Jordan Poole.
The Golden State Warriors have a lot to fix if they want to even their NBA Finals series with the Boston Celtics. First, they need to quit whining about Boston's fans. Then, Draymond Green needs to record more points, assists, and rebounds than fouls. Oh, and it would probably help if the team scored points in the first, second, and fourth quarters rather than doing most of its damage in the third.
However, if the Dubs really want to hoist the Larry O'Brien Trophy, they need more from Jordan Poole.
Poole was sensational all year and proved he can potentially lead the team once Stephen Curry, Klay Thompson, and others either get too old to produce at high levels or retire. However, he has essentially been MIA in the Finals, and the Warriors desperately need him to step up.
2022 NBA Finals: Where has Jordan Poole been?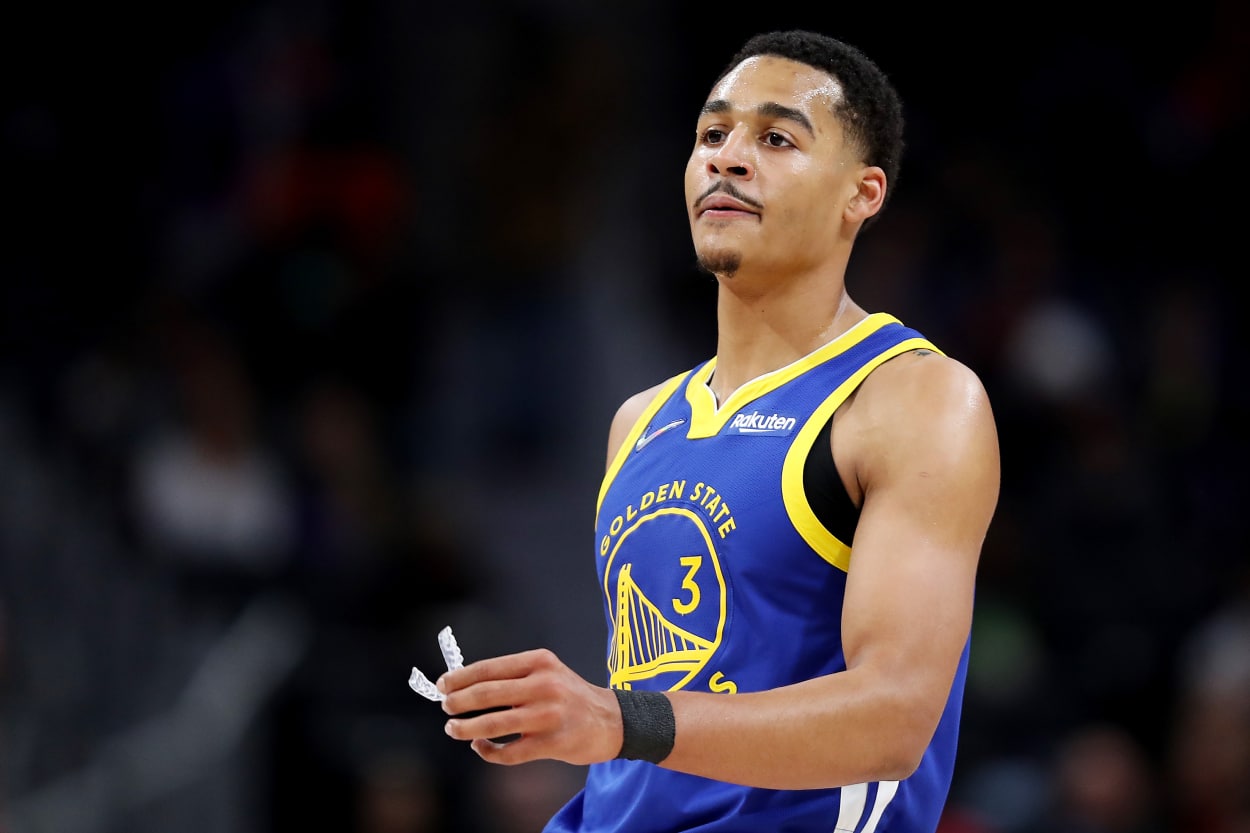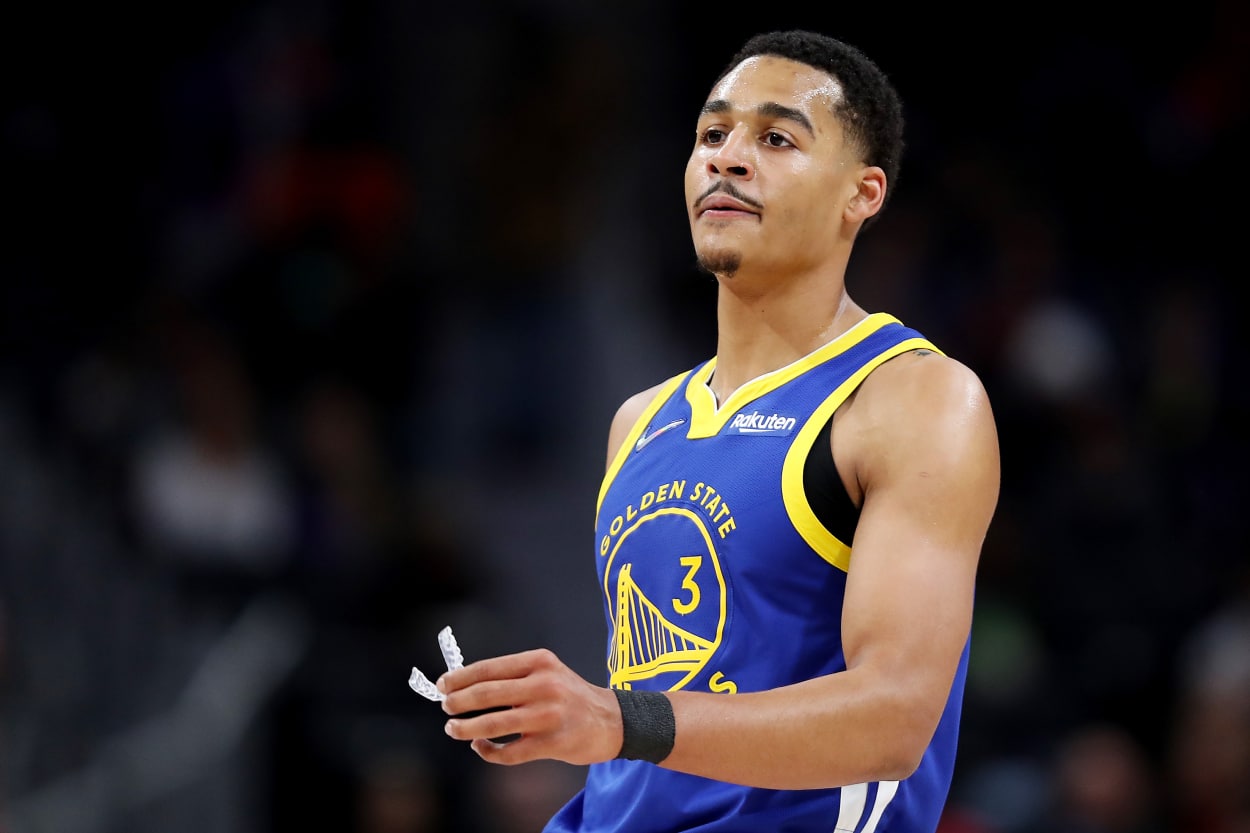 It has been quite the season for third-year guard Jordan Poole. After averaging 8.8 and 12.0 points in his first two seasons, respectively, he has had a breakout 2021-22 campaign. Poole recorded 18.5 points and 4.0 assists per game for the Warriors during the regular season. He shot nice percentages from the field (44.8%) and three-point range (36.4%), and he led the NBA in free-throw shooting (92.5%).
Poole was also tremendous during the last 12 games of the season, all contests in which Stephen Curry missed. He dropped 25.8 points and 6.2 assists per game and shot 37.4% from deep.
The Michigan product continued his excellent offensive play in the postseason, averaging 19.5 points through his first 13 games. However, he has essentially been MIA ever since.
Poole only recorded 13.3 points per contest in the final three games of the Western Conference Finals. And he has been terrible in the NBA Finals. He scored just nine on 28.6% shooting in Game 1. The 22-year-old did drop 17 in Game 2, but eight of those points came in the fourth quarter. The Warriors entered that period leading by 23 and finished it with a 19-point victory.
His production came in garbage time.
In Game 3, Poole scored just 10 points and made 1-of-4 three-pointers. To say he has been a non-factor would be an understatement.
The six-foot-four-inch playmaker is a major reason the Warriors are even in the Finals. He gives them a scoring punch off the bench and takes pressure off guys like Stephen Curry and Klay Thompson. His ability to make shots from long range and attack the rim has also added another element to Golden State's offense, and without it, the team hasn't been nearly as explosive.
It's hard to say who's at fault here. Poole attempted 13.9 shots per game during the season. Since Game 3 of the Conference Finals, he has only had 10 or more attempts twice.
Is it a confidence issue for a young player? Or are the Warriors not putting him in ideal positions? It's unclear, but they need to figure it out because Curry needs help.
Stephen Curry desperately needs help
Stephen Curry has been the only Warriors player to consistently perform well in the Finals thus far, averaging 31.3 points. No one else is recording over 17.0 per game. Curry is also making 48.5% of his field-goal attempts. Klay Thompson, on the other hand, has had an up-and-down series, shooting 34.0%. Andrew Wiggins is just making 44.2% of his shots, and Poole 41.4%.
As the Dubs enter Game 4, Curry is dealing with a foot injury. He already needed more help so that the Celtics' defense didn't just focus on him. But he now needs it more than ever.
There has never been a better time for Jordan Poole to step up and have a big night. The Warriors' title hopes may depend on it.
Stats courtesy of Basketball Reference