Grant Williams Got Too Cocky, and Donovan Mitchell Had the Last Laugh
Boston Celtics forward Grant Williams certainly didn't help his case for becoming another $20 million man in the NBA. Fouled with less than one second remaining and the game tied Monday night against the Cleveland Cavaliers, Williams had his chance to seal the deal.
Before he went to the line needing to make one of his two free throws to seal the deal, he got a little too cocky. Donovan Mitchell and the Cavaliers capitalized.
Grant Williams misses two free throws as the Boston Celtics continue to struggle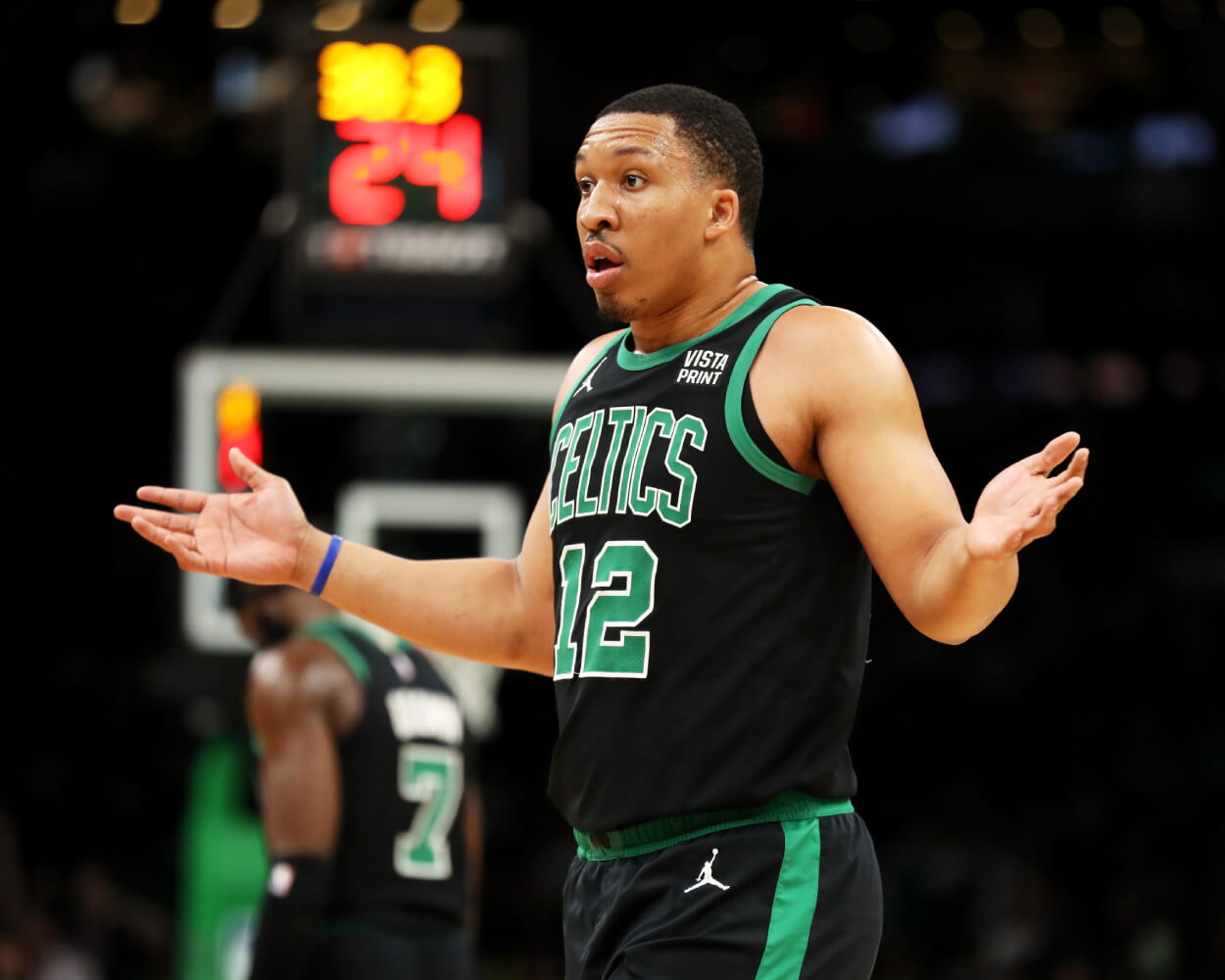 For the most part, Monday night's road game against the Cavaliers was impressive for the Celtics. Fresh off a double-overtime loss to the New York Knicks the previous night, the Celtics headed to Cleveland without most of its frontcourt. Jayson Tatum, Al Horford, and Robert Williams III were all out, but the Celtics still led by 11 with a little more than four minutes left.
Whether they were gassed or simply fell apart, as has been the case lately, the Celtics blew the lead and fell to the Cavs in yet another overtime game. The Celtics have lost three times to Cleveland this season, all in OT.
This one shouldn't have made it to overtime.
Williams is in the final year of his deal and is set to become a restricted free agent at the end of the season. According to NBA reporter Marc Stein in a Substack piece last month, Williams is reportedly seeking a deal worth $20 million annually. Williams certainly didn't do himself any favors on Monday.
He promptly went out and missed both free throws, and the Celtics dropped their third straight, falling 118-114.
Williams got a bit cocky before his free throws, and Mitchell got the last laugh
With less than one second left in a tie game and Williams at the line for two shots, it appeared the short-handed Celtics were about to snap their two-game losing streak.
In fact, Williams was confident they'd win by two.
Mitchell said something to Williams to try to get him off his game. Williams was caught on video saying he was going to make both of his shots. An 81% free-throw shooter this season, Williams failed to handle the pressure and failed to live up to his promise. He couldn't even deliver on half of his promise.
Williams clanked both free throws. Mitchell, who finished with 40 points and 11 rebounds, iced Williams and admitted that was the plan.
"It happens, guys do it," Mitchell said, per Cleveland.com. "Just try to find ways to just create something out of nothing, to be honest.
"You just try to just mess with him mentally, just see what happens. I have no doubt my mind if Grant's in that position again tomorrow or the next day he's going to make both free throws. But just trying to find a way, he's a good player. Just trying to find a way to just get in his head a little bit."