Boston Celtics Forward Grant Williams Is Betting on Himself and Winning
Grant Williams continues to prove his worth to the Boston Celtics.
Grant Williams has said it from the beginning. He wants to remain with the Boston Celtics. Williams and the team failed to come to an agreement on an extension before the season, and his future in Boston is in question.
Williams never gave in during negotiations, knowing his value to the team is much more than filling a stat sheet. He bet on himself, and so far, he's winning.
Grant Williams was disappointed a deal with the Boston Celtics didn't get done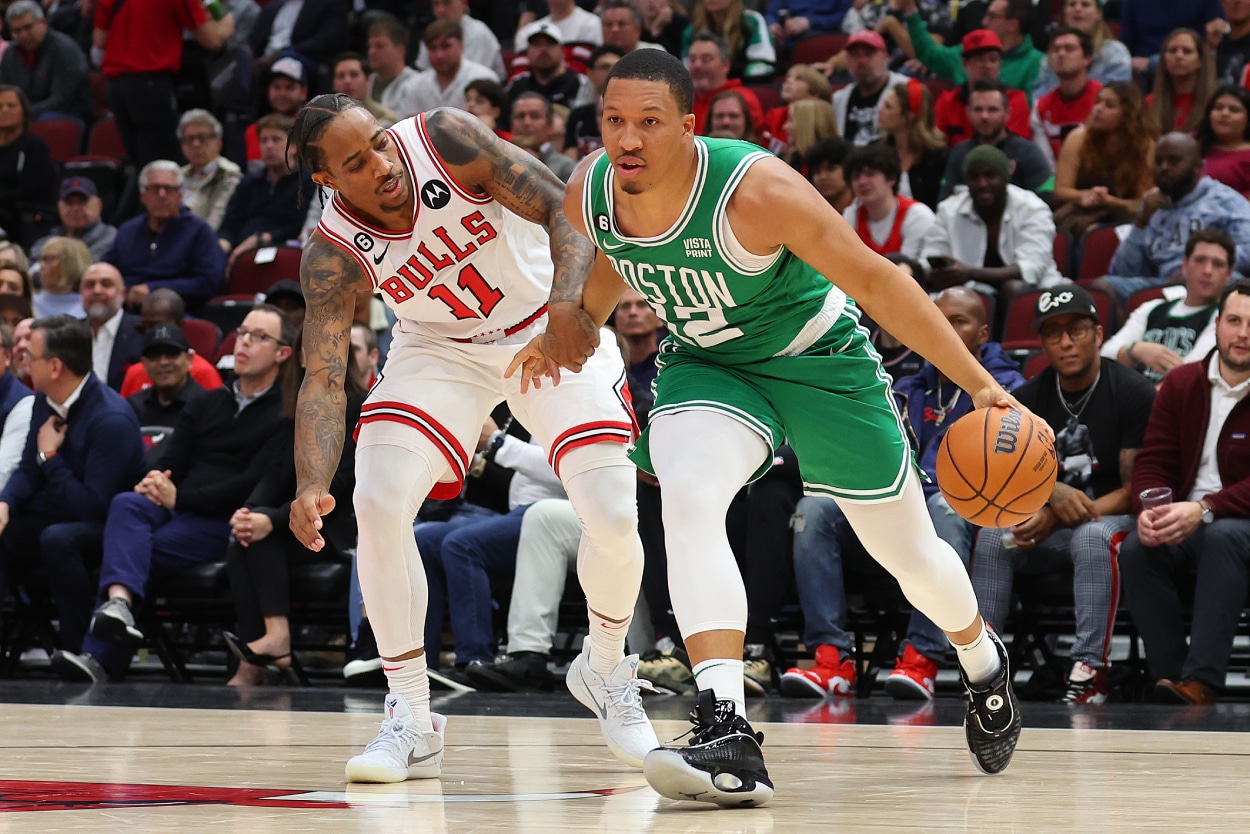 Williams, a four-year veteran, will hit the market as a restricted free agent after this season. He played a key role in Boston's run through the postseason last year as a tough defender and a long-range shooter.
Williams shined in Boston's seven-game series with the Milwaukee Bucks in the Eastern Conference Semifinals. Defensively, he matched up with two-time MVP Giannis Antetokounmpo, making him work for everything. On offense, he connected on seven three-pointers and led all scorers with 27 points in Boston's 109-81 victory.
With center Robert Williams III out for the early part of the season, Williams has stepped up and continues to play much bigger than his 6-foot-6 frame. He's a valuable asset to the Celtics, and he admitted there was disappointment when he and the team couldn't agree to a deal.
"For me, yeah, it's disappointment, but you know how much you've worked," Williams told Shams Charania of The Athletic. "You let your work show, and who knows? You may be able to get a better deal than you were in the contract negotiation in the first place.
"For me, that's the confidence I have walking into it, saying, you let your craft show where you are and where you will be in the future."
Williams continues to show his value to the Celtics
Williams isn't going to put up eye-popping numbers with the Celtics. This season, he has career-highs in points (9.8) and rebounds (4.5). With Jayson Tatum and Jaylen Brown on the roster, Williams isn't about to lead the way in scoring any time soon.
He's a perfect fit for the Celtics, coming off the bench to play whatever role he's asked.
Williams, a great locker room guy, is shooting a whopping 63.3% from the floor and 57.1% from three-point land while averaging a career-high 25.8 minutes. He's playing with a chip on his shoulder, and he made that perfectly clear when speaking with Charania.
"Oh yeah, there's always going to be a chip on my shoulder, though," he said. "The chip on my shoulder has never gone away. I've had a chip on my shoulder since I first started playing basketball."
According to a report on Heavy.com, Williams wanted a deal in the $15-$16 million-per-year range. If he keeps shooting well and proving he's a well-rounded player, he may get an offer from a few teams, forcing the Celtics to make a decision.
Have thoughts on this topic? Keep the conversation rolling in our comments section below.