Grant Williams Contract: Boston Celtics Forward's Asking Price Actually Might Not Be as Ridiculous as It Sounds
While four-year veteran Grant Williams is focused on the present, he's also prepping for his future. The Boston Celtics forward is in the final year of his deal and is set to become a restricted free agent at the end of the season. What will a Grant Williams contract look like in the 2023-24 season?
According to NBA reporter Marc Stein, Williams is rumored to be seeking a contract extension worth roughly $20 million annually. While that seems ridiculous for a player averaging 8.7 points off the bench, it just might not be as foolish as it appears.
The Grant Williams contract situation: Celtics forward seeks significant raise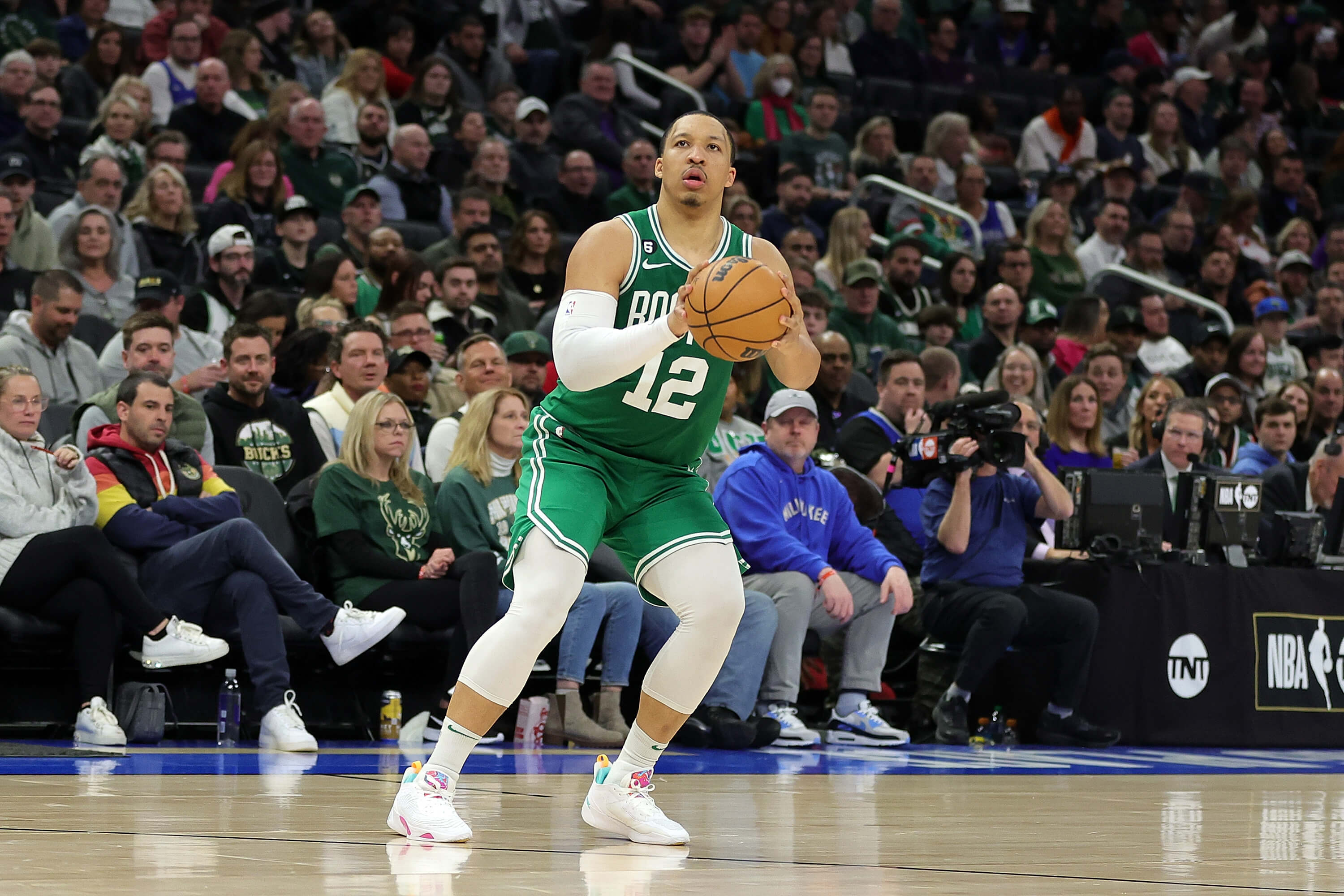 Williams and the Celtics failed to come to an agreement on a contract extension before the season. That prompted Boston to exercise the club option worth better than $4.3 million this season and will make him a restricted free agent next year.
Williams has been a valuable piece to a deep team that is in line to make a second straight run to the NBA Finals. At 6-foot-6, he can defend at any position. He's shooting 41% from three-point land. His versatility allows him to come off the bench and play any position. Williams plays his role to perfection.
According to Stein, Williams is seeking a significant raise next year and beyond.
"Rumbles persist that various teams are monitoring the situation and curious about Williams' future there," Stein wrote in his Substack piece Monday. "Williams is poised to become a restricted free agent this summer and said to be seeking a contract in the Keldon Johnson (San Antonio), $20-million-annually range."
Is this the final year of Williams in Boston?
Williams is averaging 8.7 points, 4.8 rebounds, and 1.8 assists in 28 minutes this season. Those are all career-highs for Boston's first-round pick in 2019. He's a significant role player for the Celtics.
Twenty million per season seems incredibly high for a player with those numbers — or does it?
Williams can play. He's on a team with multiple stars, who chew up most of the minutes and fill the stat sheet. With Jayson Tatum and Jaylen Brown running the show, Williams is never gong to lead the team in scoring, although he did just that in Game 7 of the Eastern Conference Semifinals last year with 27 points.
Players like Evan Fournier, De'Andre Hunter, Duncan Robinson, and Lonzo Ball are all at or hovering around the $20 million-per-year salary, so it's not absurd for Williams to at least aim high. Twenty million, however, won't happen in Boston. That would put him ahead of Marcus Smart and Robert Williams, and it would make him the fourth-highest-paid player on the team.
Williams' numbers will certainly improve if he lands a well-deserved starting role with a team where he can be at least a No. 2 option. Although he's expected to generate some interest in the free-agent market, it's tough to see teams in a bidding war over him near the $20 million mark.
No matter what happens, Williams will see a significant raise next year. The Fournier and Robinson deals were serious mistakes. Williams will likely hook on with someone in the $15-to-$17 million range, but if he hopes to remain in Boston, he'll have to settle for less than that.