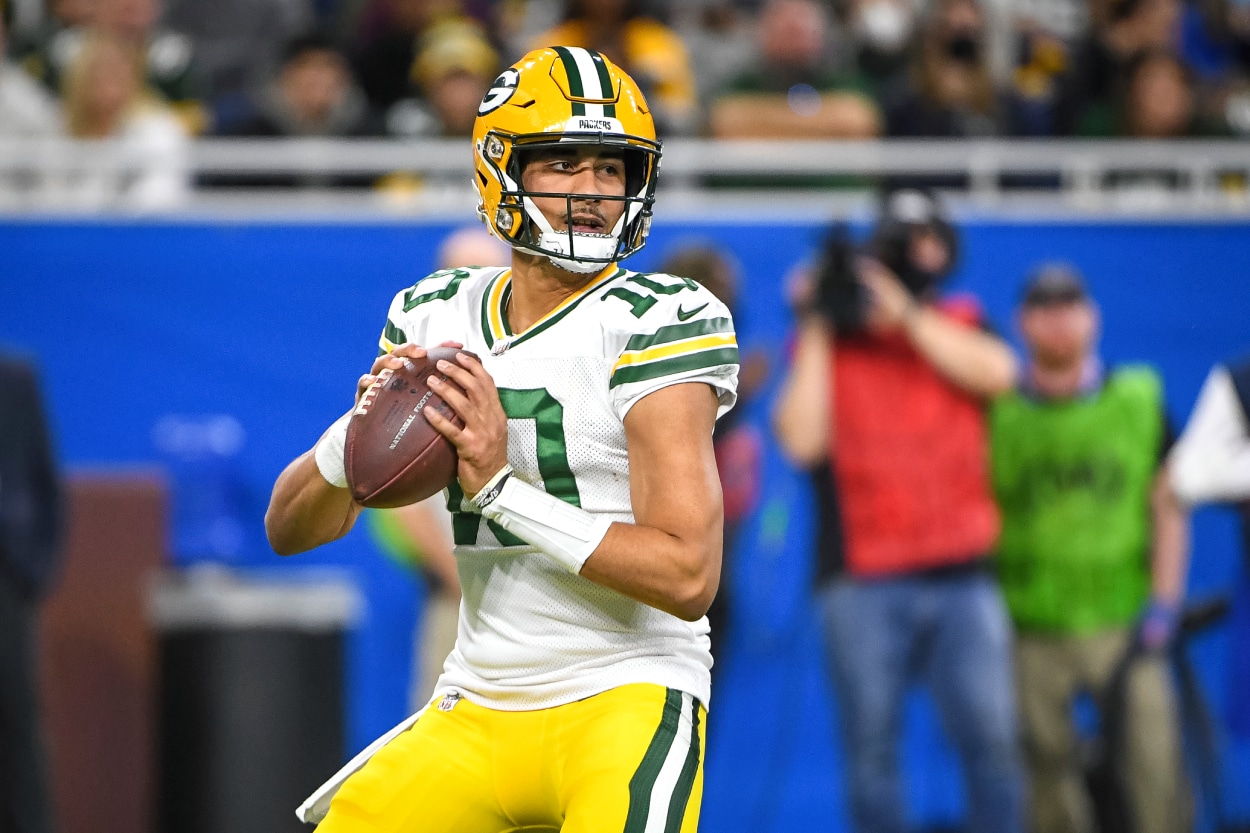 Green Bay Packers: An Old Friend May Have Found the Key to Success for Jordan Love
Jordan Love has improved his footwork, and it's already showing positive results with the Green Bay Packers.
Jordan Love may finally be settling in with the Green Bay Packers. The third-year quarterback has taken a lot of heat — much of it unnecessary — during his young NFL career. With three-time MVP Aaron Rodgers under center, Love hasn't has much of an opportunity to showcase himself.
Love hasn't wowed anyone in camp since he was drafted by the Packers in 2020. He struggled in his one start last year when Rodgers sat out after testing positive for COVID-19. This camp has been a little different for Love. He's making people take notice, and it's an old Packers friend who's making it happen.
Jordan Love making strides with the Green Bay Packers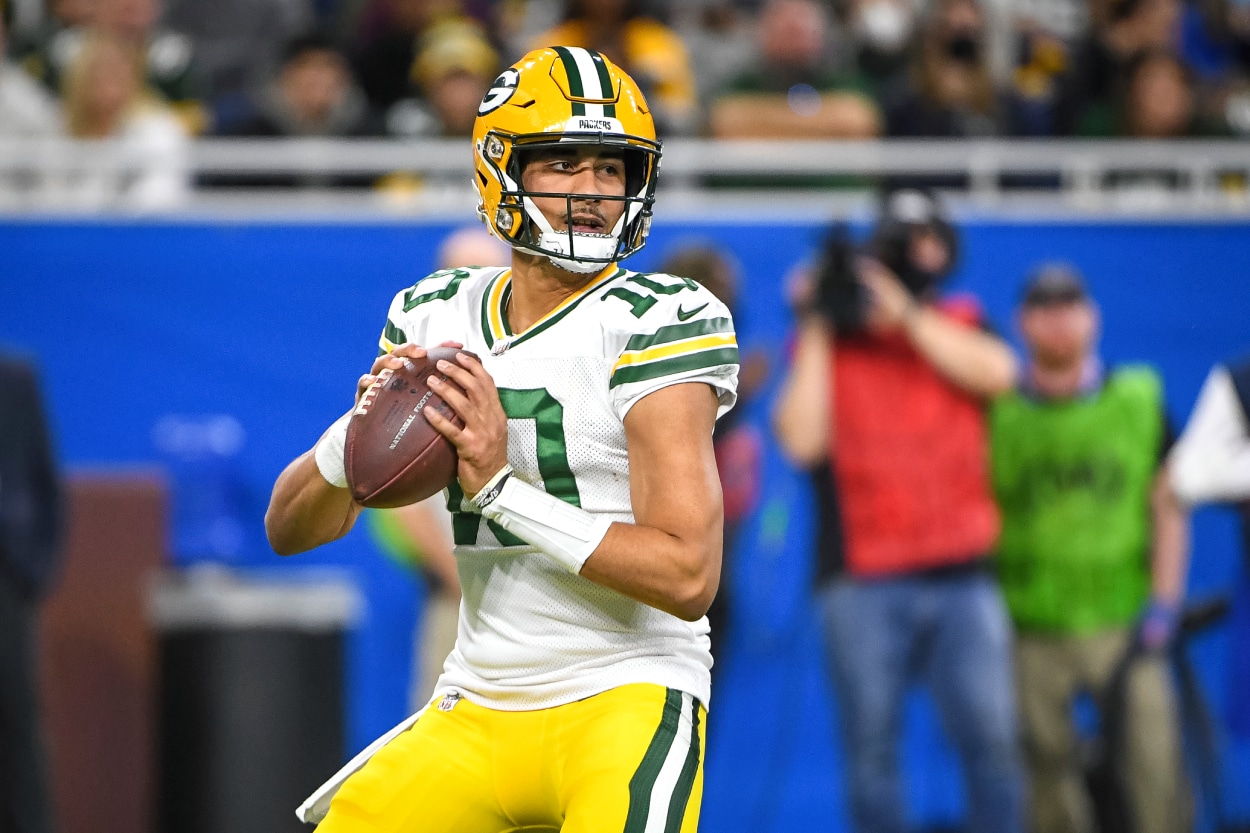 Through no fault of his own, Love came into a tough situation with the Packers. Green Bay GM Brian Gutekunst shocked Packer Nation when he traded up in the first round in the 2020 NFL Draft to grab Love.
This came after Rodgers led the team to a 13-3 record and a berth in the NFC title game. Although Love was considered a top quarterback in the draft, it wasn't an immediate need for Green Bay. That pick seemed to trigger animosity between Rodgers and the team, but it also seemed to motivate the veteran QB. Since the pick, Rodgers has had two straight All-Pro seasons.
Entering his third season, Love appears more comfortable in camp. He drew immediate praise from head coach Matt LaFleur after the first day in pads.
"I think that might have been one of his best practices we've seen in three years," LaFleur said, per Kassidy Hill of Packers News. 
Love has been working on his footwork with quarterbacks coach Tom Clements
Love has been working with quarterbacks coach Tom Clements on his footwork. Clements is back in Green Bay after he served as the team's quarterbacks coach and offensive coordinator from 2006-2016 under Mike McCarthy. He worked with the Arizona Cardinals for two seasons before retiring in January 2021. Now, he's back in Green Bay and has Love feeling good about his footwork.
"Watching film from last year, the games I played in, lot of throws, my feet would be kind of off, not be pointed to the target, not have a perfect base. So that's the biggest thing I've been working on," Love said. "Just continue to keep a base whenever you're throwing, whether you get off platform or not, just try to get back to the base as quickly as you can, and just continue to grow from that base.
"When you get to a base, you have more power and you're able to get your hips into it. You just have more power throwing, rather than just throwing all along when you're off platform a little bit." 
Rodgers played a role in luring Clements back to Green Bay, and he said fundamentals were the key to getting Love on the right track.
"I mentioned that to Matt, you know after the season … if he wants to bring in somebody to teach fundamentals the right way, every single day, then Tom's the guy," Rodgers said. 
"The attentiveness to the fundamentals, I think is really going to help Jordan and Danny (Etling) out because if you want to be accurate in this league, you got to throw the ball in rhythm and on balance. And I think for the first time there's the right amount of emphasis on those fundamentals."
Like Sportscasting on Facebook. Follow us on Twitter @sportscasting19 and subscribe to our YouTube channel.