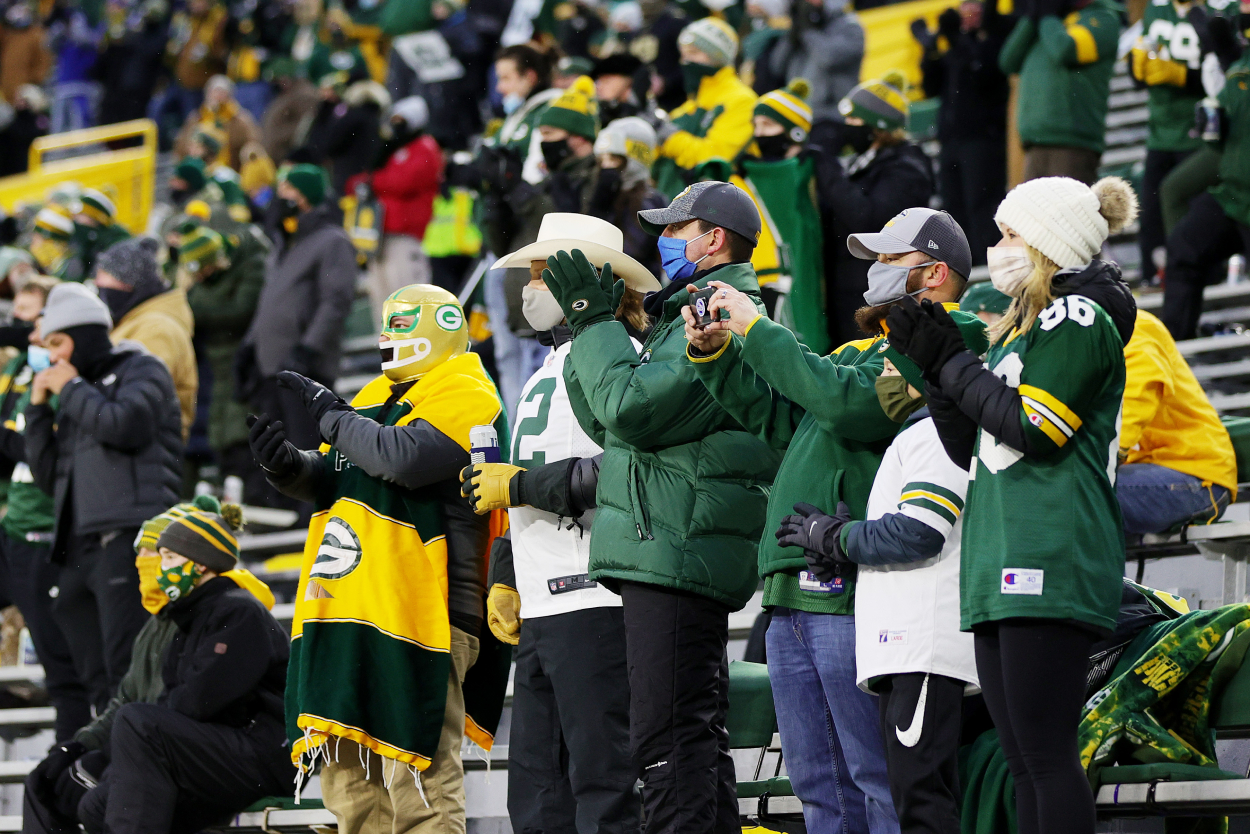 Green Bay Packers Fans Finally Get Some Good News at Camp
Green Bay Packers fans are finally treated to some good news at Wednesday's camp.
The news hasn't been good lately for Green Bay Packers fans. Aaron Rodgers has said he no longer wants to play for the team. He never showed for OTAs or mandatory minicamp. His top five wideouts also never attended those voluntary OTAs. Packers president Mark Murphy recently said the Rodgers situation has divided its fan base. It's been ugly all around in Green Bay. On Wednesday, however, Packers fans finally got a little taste of some good news.
Green Bay Packers fans have had a tough stretch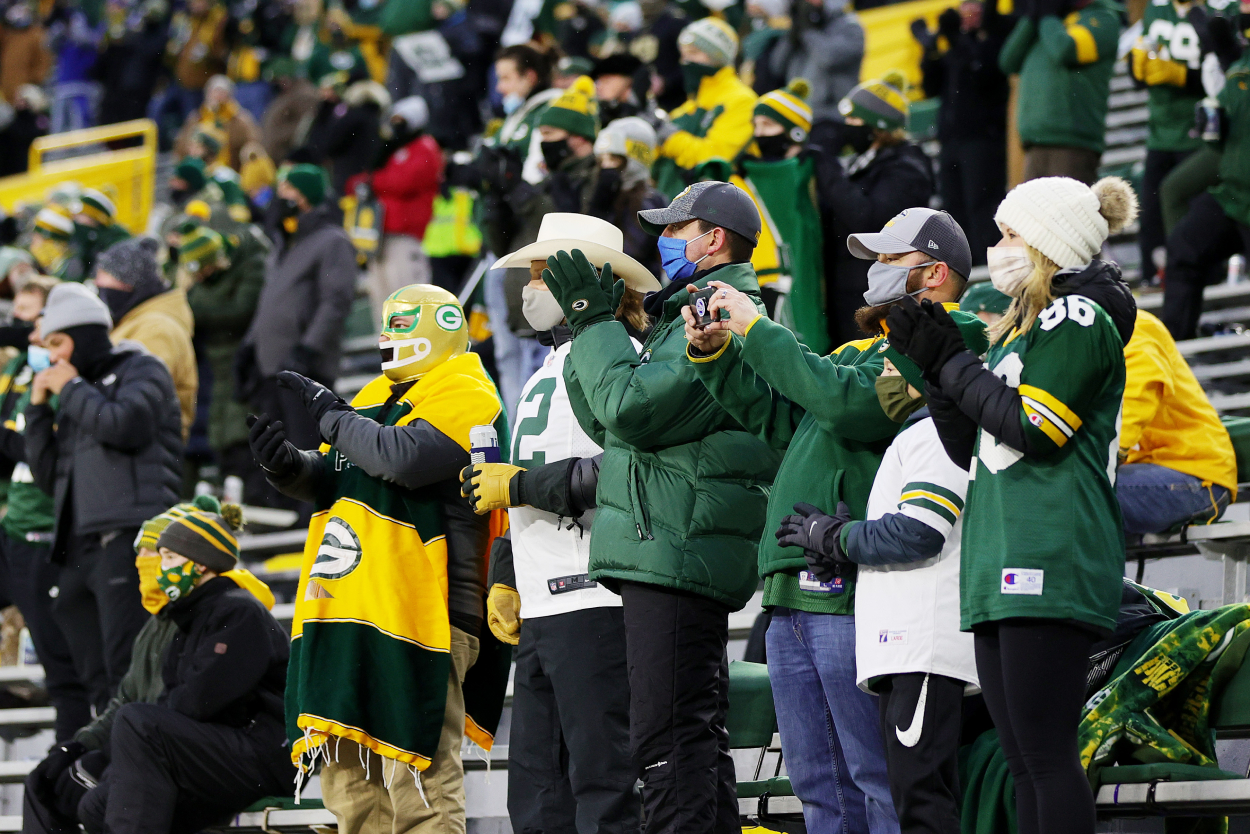 For the second straight year, the Packers found themselves in the NFC title game. And for the second consecutive time, they failed to reach the Super Bowl. The team just hasn't been able to get over the hump. Throw an ugly 2020 draft into the mix, and there are a lot of frustrated fans out there.
It's not just the fans who are frustrated. Clearly, Rodgers is as well, but that's what jacks up the frustration level for the Packers faithful. The team is much better with No. 12 on the field, but he isn't at the mandatory minicamp as he expresses his unhappiness with the team. He has three years remaining on his deal.
Without Rodgers, the team is in camp with Jordan Love, Blake Bortles, and Kurt Benkert as the quarterbacks. The team drafted Love in the first round in 2020, sparking the drama within the Packers organization. Love never saw the field last year. He wasn't even the backup to Rodgers. COVID-19 hampered his time on the field with his new teammates, and when he's been on the practice field, he's struggled.
Packers fans get some good news at camp
Love hasn't been able to convince Packers fans that he can be the guy if Rodgers never returns. This is the first time he's actually been able to be with his team in person for any stretch. Love has struggled early in his professional career until Wednesday. He opened some eyes during Wednesday's camp, showing Packers fans that he, indeed, could be the man if given the chance.
Athletically gifted, Love's problem has been accuracy. According to multiple reports from Packers camp on Wednesday, Love was at the top of his game.
Packers reporter Rob Demovsky reported Tuesday that Love struggled, hitting 12 of 23 passes and overshooting a wide-open receiver. Wednesday was a much different story.
Demovsky and others had nothing but praise for Love on Wednesday when, at one point, he connected on four straight throws of 30 yards or longer. Demovsky also said Love was so hot that tight ends coach Justin Outten was fanning him to cool him down. It's baby steps, but it's the type of news Packers fans needed to hear.
Jordan Love finally speaks to reporters
The Packers hadn't made Love available to the media until Wednesday. Reporters had their first crack at the quarterback, who was poised and confident.
Asked if he felt he would be ready to start the season, if needed, Love responded, "100 percent." He then said that's what he was drafted for and he'd be ready for the opener. "I'm going to take it day by day, but yeah, that's what I'm here for," he said. "I was drafted here to play quarterback so I'll definitely be ready to play Week 1."
Love has been out of the spotlight as all the drama surrounded Rodgers. He said is doesn't worry about things he can't control. "I've just been living my life, trying to do what I can do to get better this offseason," he said. "Obviously, not knowing what's going to happen next, my main thing has been controlling what I can control and do my best whatever the circumstances may become this season."
It's been a struggle for Packers fans, but they have to be feeling a little better about their potential No. 1 quarterback after Wednesday's effort.