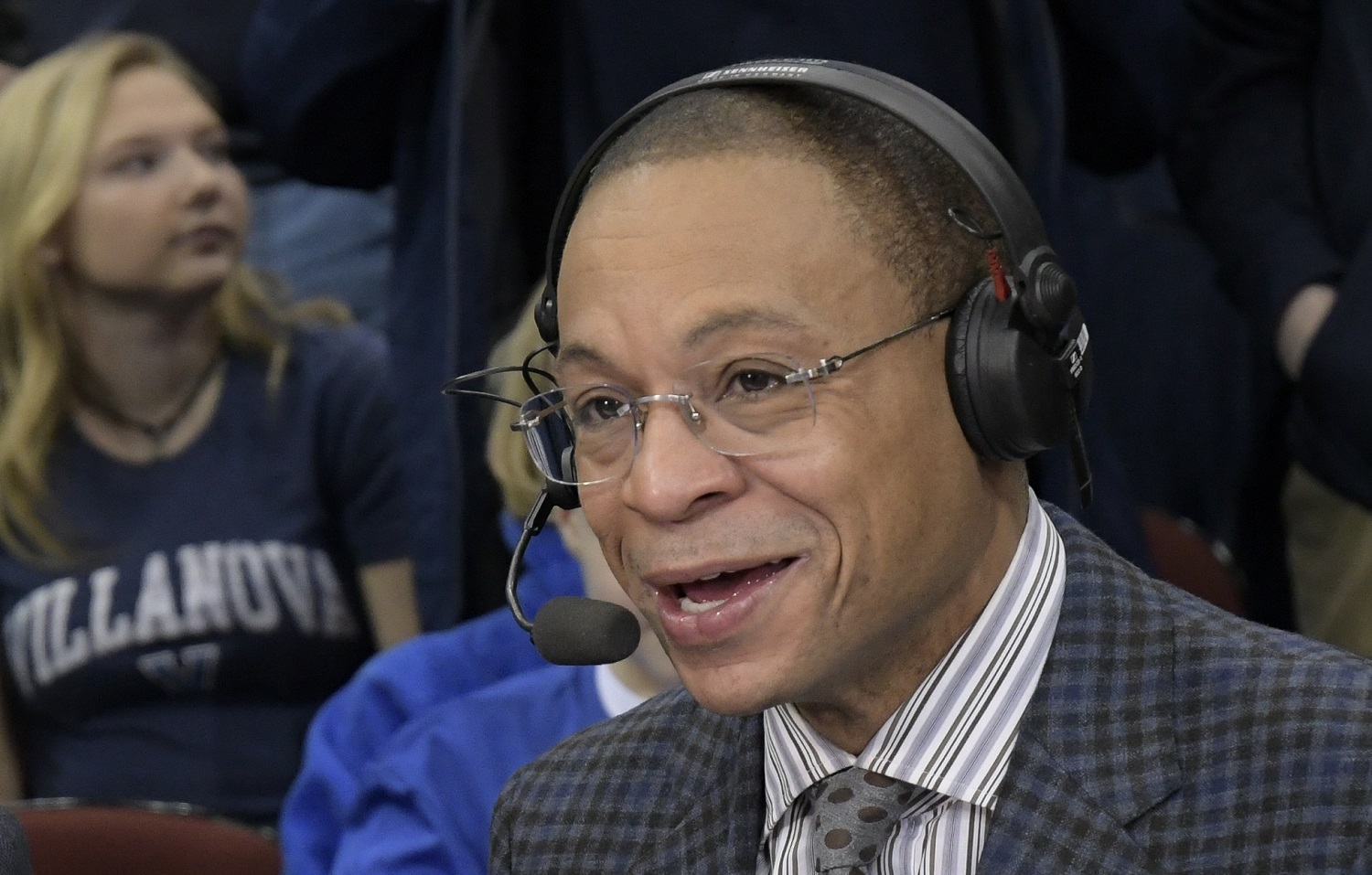 Gus Johnson Punches Another Hole in the NFL 2-Deep at Fox Sports
Gus Johnson anticipates giving up his NFL assignments at Fox Sports, which has already lost Joe Buck and Troy Aikman, this fall in order to go back to school.
Gus Johnson is behaving like a college student who's between semesters rather than a sports media personality. The play-by-play announcer is banking beer and pizza money for the remainder of the year by moonlighting on some NBA coverage for Turner Sports this spring. That's because he'll be burying his nose in books once Labor Day arrives.
It turns out, though, that Johnson really is going back to school in the fall.
Gus Johnson is going from Howard to Harvard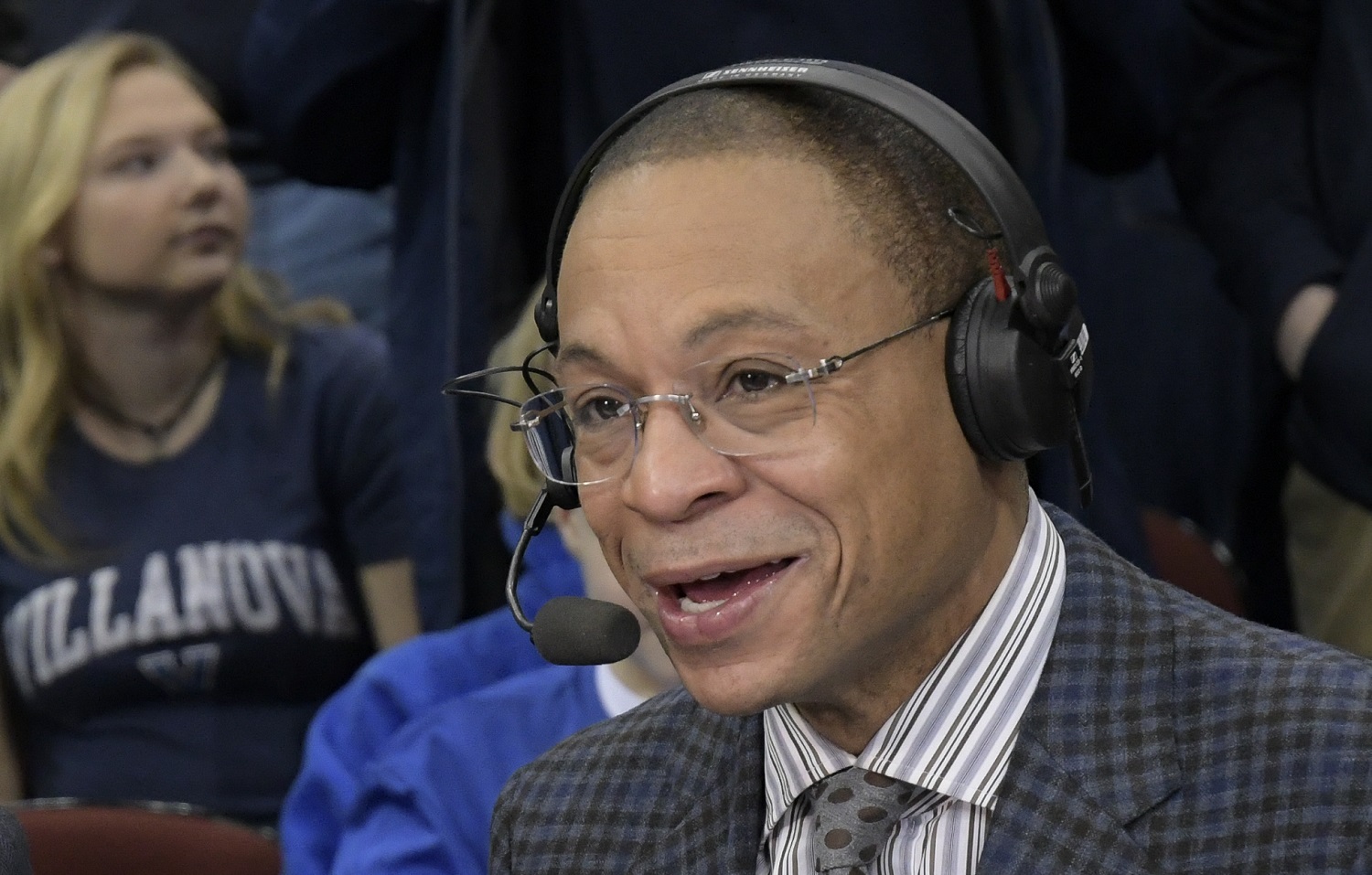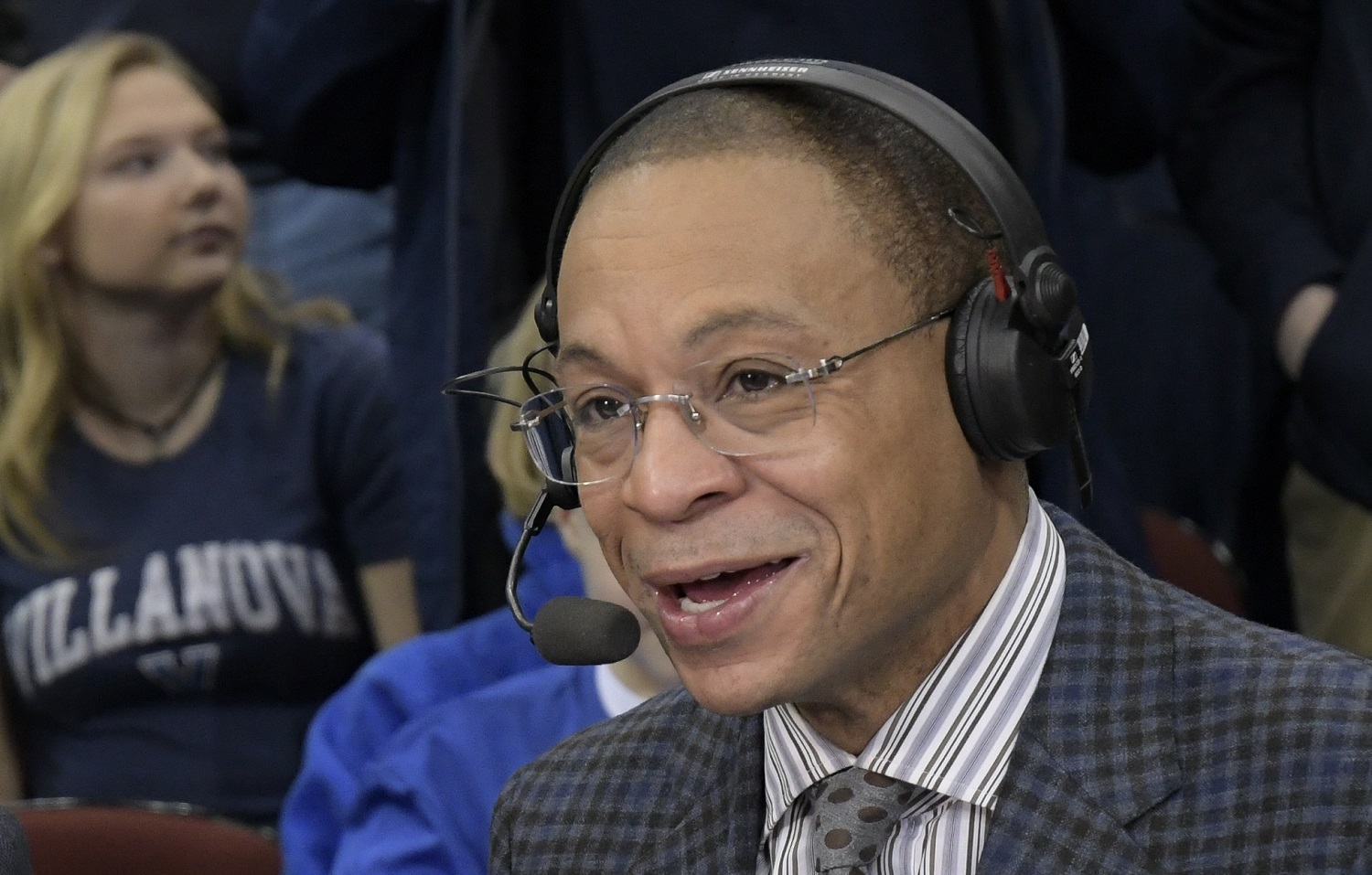 After growing up in Detroit as a multi-sport scholastic star, Gus Johnson went on to play baseball at Howard University, where he earned a degree in political science.
Now, three decades later, Johnson is studying in the Advanced Leadership Initiative program at Harvard. The program guides class members, who are executive-level leaders with 20 or more years of experience, into developing a social impact strategy focused on their issue of choice.
Johnson told writer and podcast host Richard Deitsch that Harvard men's basketball coach Tommy Amaker recommended the program to him after the announcer expressed an interest in doing some college-level academic work.
Fox Sports executive knew that the schedule would require Johnson to lighten his announcing workload, but he supported the idea of entering the Harvard program anyway.
"Eric Shanks is a man that's about growth," Johnson said, according to Awful Announcing. "It's because of him I got this opportunity at Turner. I asked him if I could have permission to do it, and he said yes because he thought it would be good for Fox, and he knew it would be good for me.
"That's one reason that, if I had it my way, I would never leave Fox for the rest of my career."
It's an inopportune time for Gus Johnson to give up an NFL assignment
Veteran play-by-play announcer Gus Johnson has taken himself out of the mix for the network's NFL broadcasts this fall because of the time commitment required by the Advanced Leadership Initiative program at Harvard. He does want to hang on to Saturday college football assignments to stay involved, though you won't find Harvard-Yale or Cornell-Columbia on the Fox Sports schedule.
"My classes are on Mondays, Wednesdays, and Thursdays," Johnson explained. "So, I'm probably going to need to call the college games on Saturday, and it's a good thing they're at noon, so I can call the college games on Saturday and then get a flight and get back. … At my age, the travel and prep work isn't hard, but it's a lot of work so I'm probably going to have to take a timeout on the NFL this year."
If ever there was a year when he would want to be in the network's NFL mix, this would probably be it. With Joe Buck and Troy Aikman jumping to ESPN to do Monday Night Football games, Fox must replace its No. 1 NFL crew.
While there is usually a change or two each offseason among play-by-play announcers or color commentators, losing the team at the top of the depth chart theoretically moves everyone up. Fox has already anointed Kevin Burkhardt as its new play-by-play announcer for the top weekly games, and that likely means Greg Olsen will remain at his side as the analyst.
Johnson and broadcast partner Aqib Talib, who made a good impression in his first full season in the booth, would have moved up at least one notch among the weekly crews and potentially more than that into some decent mid-level pairings.
He's delving into some pretty heady stuff at Harvard
The second semester of the Harvard fellowship begins in September, and Gus Johnson will be analyzing subjects far beyond whether Teddy Bridgewater went through the right progressions on third down or if Falcons coach Arthur Smith should have thrown the challenge flag on a first-quarter play in a scoreless game.
"We'll study race, human rights, mental health," Johnson explained. "We read a bunch of case studies. We hear from some really great professors on lots of different subjects. The opioid crisis, I have a religious class and we talk about cosmic law, collective effervescence.
"It's been a cool process, and I want to finish strong."
Like Sportscasting on Facebook. Follow us on Twitter @sportscasting19.