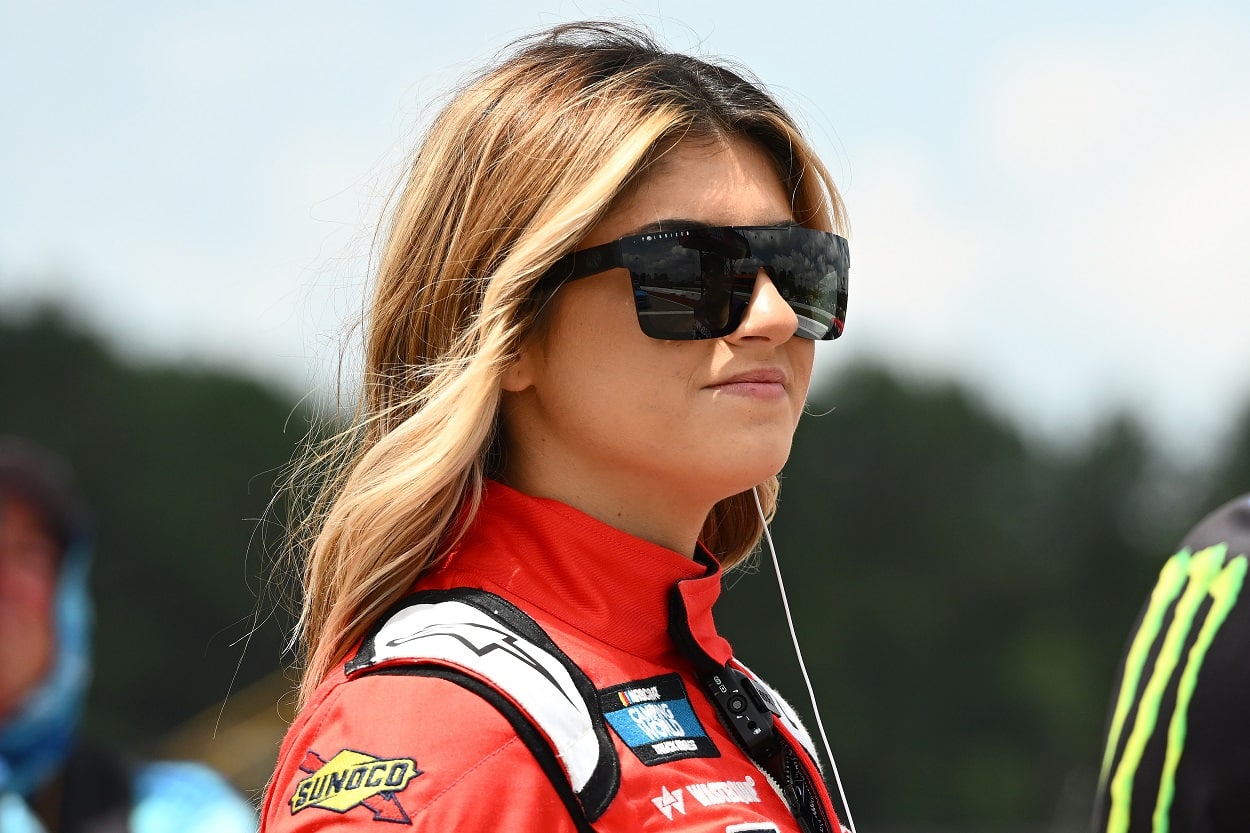 Hailie Deegan Needs More Than Just Her Top-10 Finish at Mid-Ohio to Keep Her Critics Off Her Back
Hailie Deegan is coming off her first top-10 finish in the NASCAR Truck Series.
Hailie Deegan produced her best race of the season and arguably of her career this past Saturday with a 10th-place finish in the NASCAR Camping World Truck Series at Mid-Ohio Sports Car Course and now has a chance to prove it wasn't a fluke.
Deegan started the event 28th but methodically worked her way through the field as several other drivers went off course throughout the event. She kept her No. 1 truck clean and scored her first top-10 of the season and second of her career.
The race had seven caution flags, but Deegan did much of her work under green-flag conditions. She completed 35 green-flag passes and had 15 quality passes, according to loop data from the event.
Hailie Deegan has had an inconsistent start to her NASCAR career
Deegan entered the Truck Series full-time in 2021 with all of the predictable hype of a 19-year-old female driver sponsored by Monster Energy and the daughter of motocross star Brian Deegan.
Her early results were sporadic, at best. She did not finish on the lead lap until the fifth race of her rookie campaign before a stretch of three top-15s in four races in May. She did not finish inside the top 20 again until a 19th-place result in August at Watkins Glen International, which led to her career-best seventh-place finish the following week at World Wide Technology Raceway near St. Louis.
The momentum did not last, however. Deegan finished 29th in her next race at Darlington Raceway and crashed out of the following three events. She ended the year 17th in the points standings.
Her sophomore season in the Truck Series began even worse. She mustered a result higher than 27th in only seven of the first 14 races, including five races she did not finish. She strapped into the No. 1 truck at Mid-Ohio 23rd in the points standings and had crashed out of both of the first two road-course races of the season.
It also hasn't helped her cause her teammates at David Gilliland Racing have run significantly better. Tanner Gray has four top-10s and is 14th in the points standings, while Cup Series veteran Ryan Preece has five top-10s and a win at Nashville Superspeedway through six races in a part-time role.
Danica Patrick-like spotlight has turned toward Deegan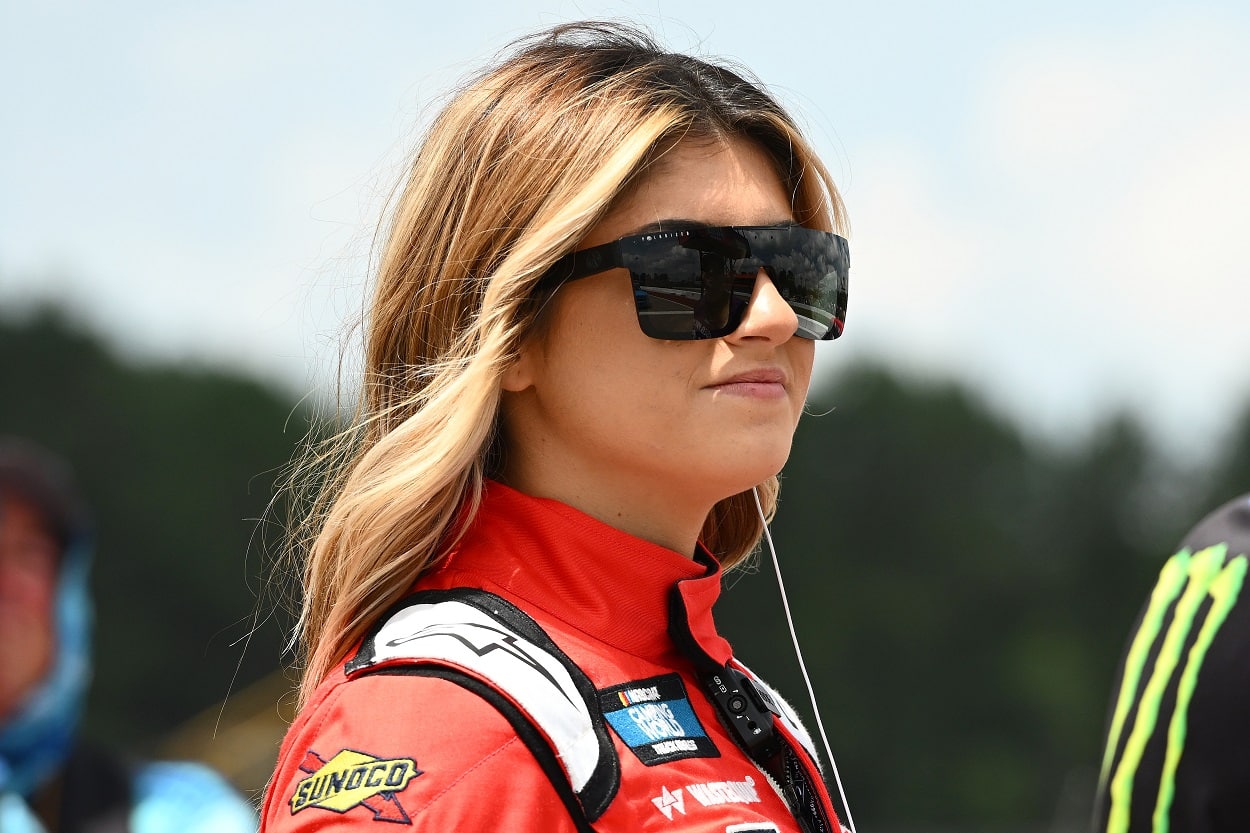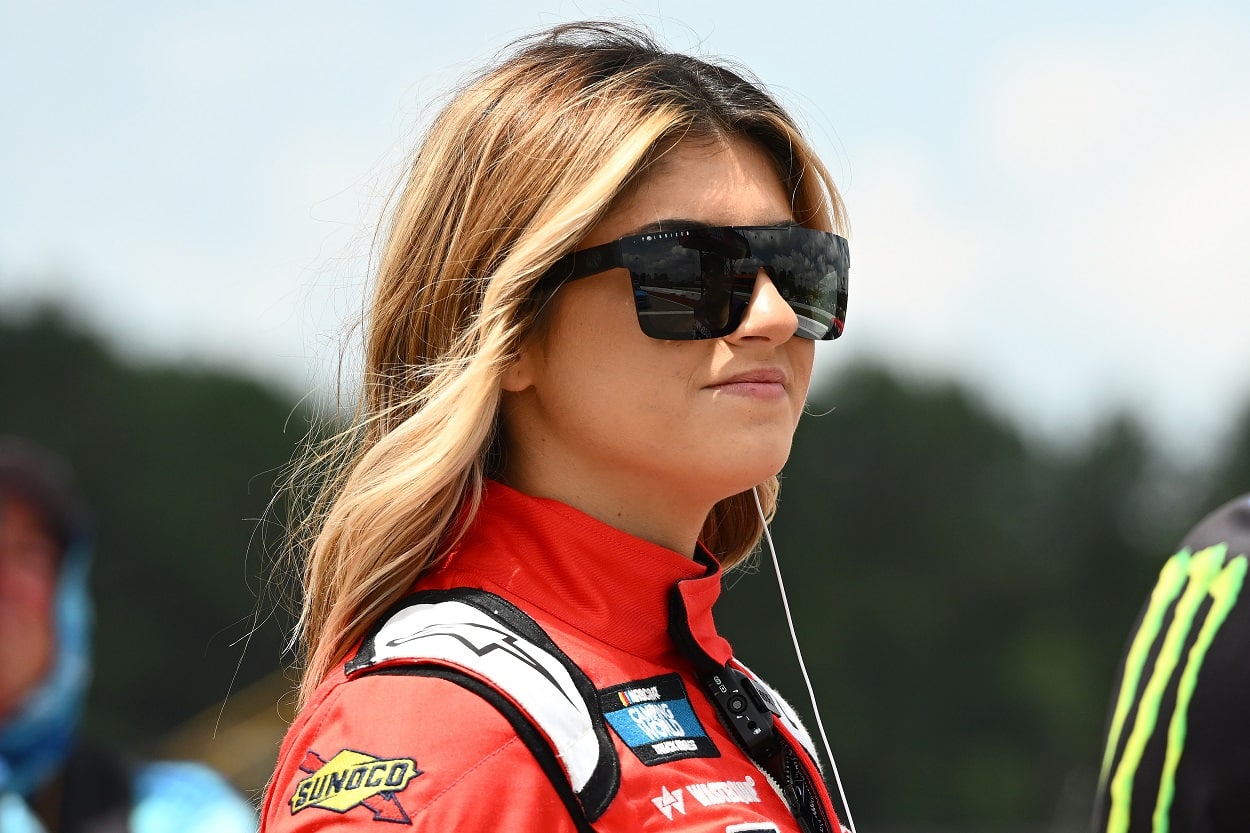 Not surprisingly, the spotlight that could make Deegan a star in NASCAR turned into pressure about whether or not she was worthy of a ride in one of NASCAR's national touring series, and lazy comparisons to Danica Patrick started to sprout.
Patrick also entered NASCAR with a bunch of hype. She moved from the IndyCar Series to NASCAR in 2010 for a part-time Xfinity Series schedule with JR Motorsports and GoDaddy as the sponsor.
She managed a fuel-milage-aided top-five finish in 2011 at Las Vegas Motor Speedway and found herself in the Cup Series part-time in 2012.
Patrick went full-time in the No. 10 car for Stewart-Haas Racing the following year and competed in 191 Cup Series races with seven top-10s but no top-five finishes. She never finished higher than 24th in the points standings.
That could potentially be Deegan's path. Deegan has a sponsor in Monster Energy that would likely stick with her for years despite mediocre results because she will draw attention regardless.
Deegan has entered the sport through its developmental ranks
However, Deegan is working her way up the NASCAR ranks in a way Patrick never did. Patrick was 28 years old when she gave up open-wheel racing for stock cars. Deegan is merely 20 years old. Patrick was part-time in the Cup Series before she had ever completed an entire Xfinity Series season, while Deegan already has two K&N Pro Series seasons, a full ARCA Menards Series season, and Truck Series year in her background.
Deegan also finished third in the 2020 ARCA standings and had 17 top-10s in 20 races, including four top-fives and 86 laps led.
Still, her accomplishment at Mid-Ohio was on a road course, and there are none of those left in the final eight races on the Truck Series schedule. It's now time for her to take the momentum from the Ohio road course to the Pocono Raceway triangle and short tracks at Indianapolis Raceway Park and Richmond Raceway that follow.
Deegan now has an opportunity to move forward with the Mid-Ohio finish and create a career that defines her as more than a popular, marketable driver. A solid final eight races with at least a couple more top-10s would go a long way to help make that happen and keep the naysayers at bay.
Stats courtesy of Racing Reference
Like Sportscasting on Facebook. Follow us on Twitter @sportscasting19 and subscribe to our YouTube channel.