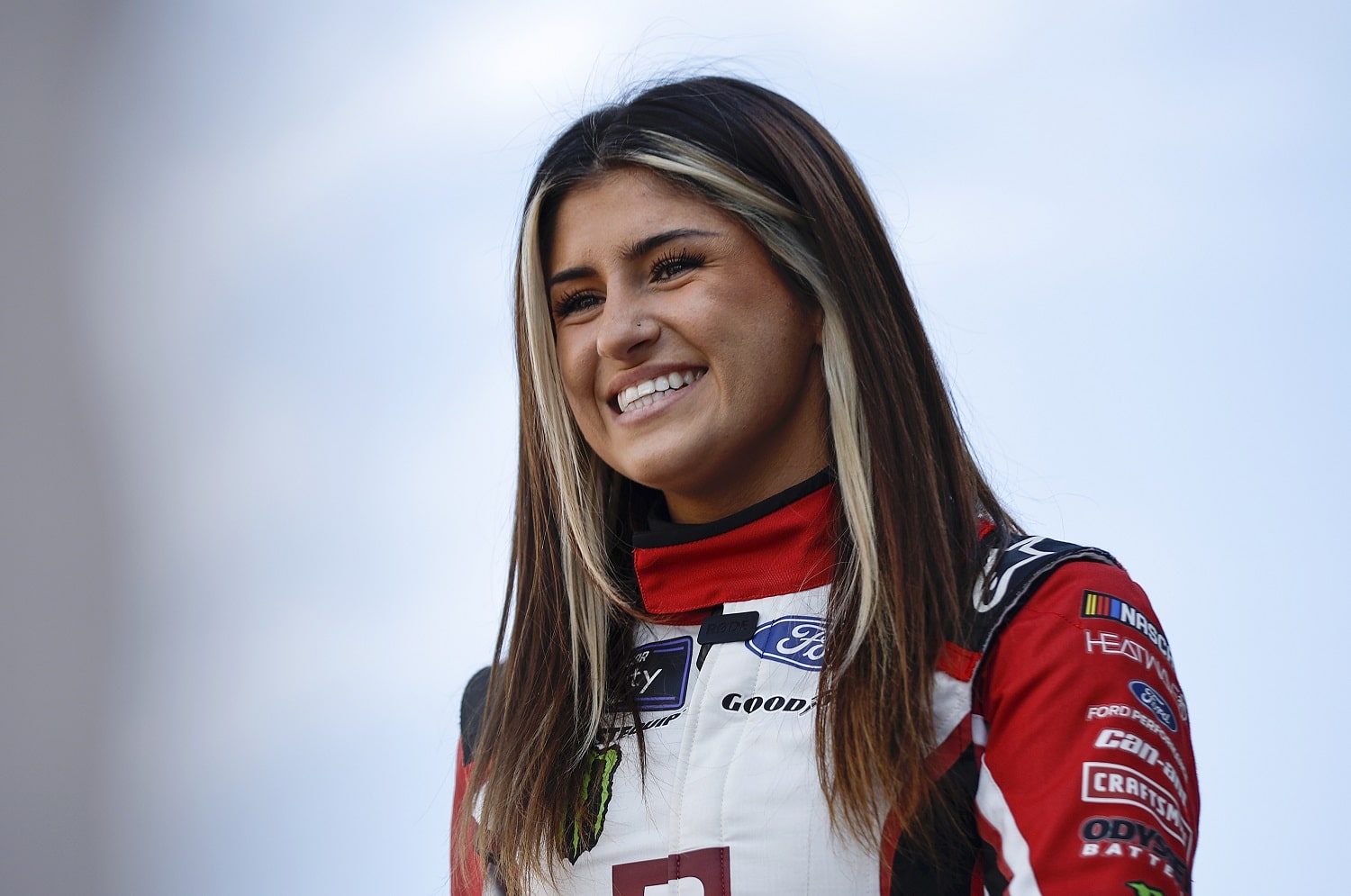 Hailie Deegan Lands in Truck Series Roulette as Xfinity Series Opportunities Dry Up
Manufacturers have been shuffling truck series relationships, and the latest move appears to give Hailie Deegan a landing spot for 2023.
Tyler Reddick put the wheels in motion this summer in the NASCAR Cup Series. They didn't stop spinning until they reached the Craftsman Truck Series, and Hailie Deegan is the latest driver affected. Some announcements are pending, but a flurry of new alliances between teams and manufacturers reportedly will land Deegan in a ThorSport Racing Ford in 2023.
Tyler Reddick and Kyle Busch shook up the Cup Series
Kyle Busch was already heading down the path toward likely free agency when Tyler Reddick made it that much easier. Reddick's announcement that he was leaving for 23XI Racing gave Richard Childress Racing a seat to fill, and Busch ultimately inherited the No. 8 Chevy for next season.
Leaving Toyota behind at the Cup Series level meant Busch would switch the manufacturer deal for his team in the Craftsman Truck Series to Chevy. That left Toyota without a longtime partner for placing top prospects in the series.
Toyota solved that by convincing David Gilliland to change manufacturers, and his team will be the primary choice for drivers in the development program. However, that deal left Ford with no presence in the third-tier series. Now, RacinBoysScoop.com is reporting Ford solved that last week by getting ThorSport Racing to leave Toyota.
Three teams, three manufacturers, three partnerships. It's as though nothing has changed for 2023. Except there's driver roulette taking place, and Hailie Deegan is the latest name affected.
Report: Hailie Deegan will follow Ford to ThorSport Racing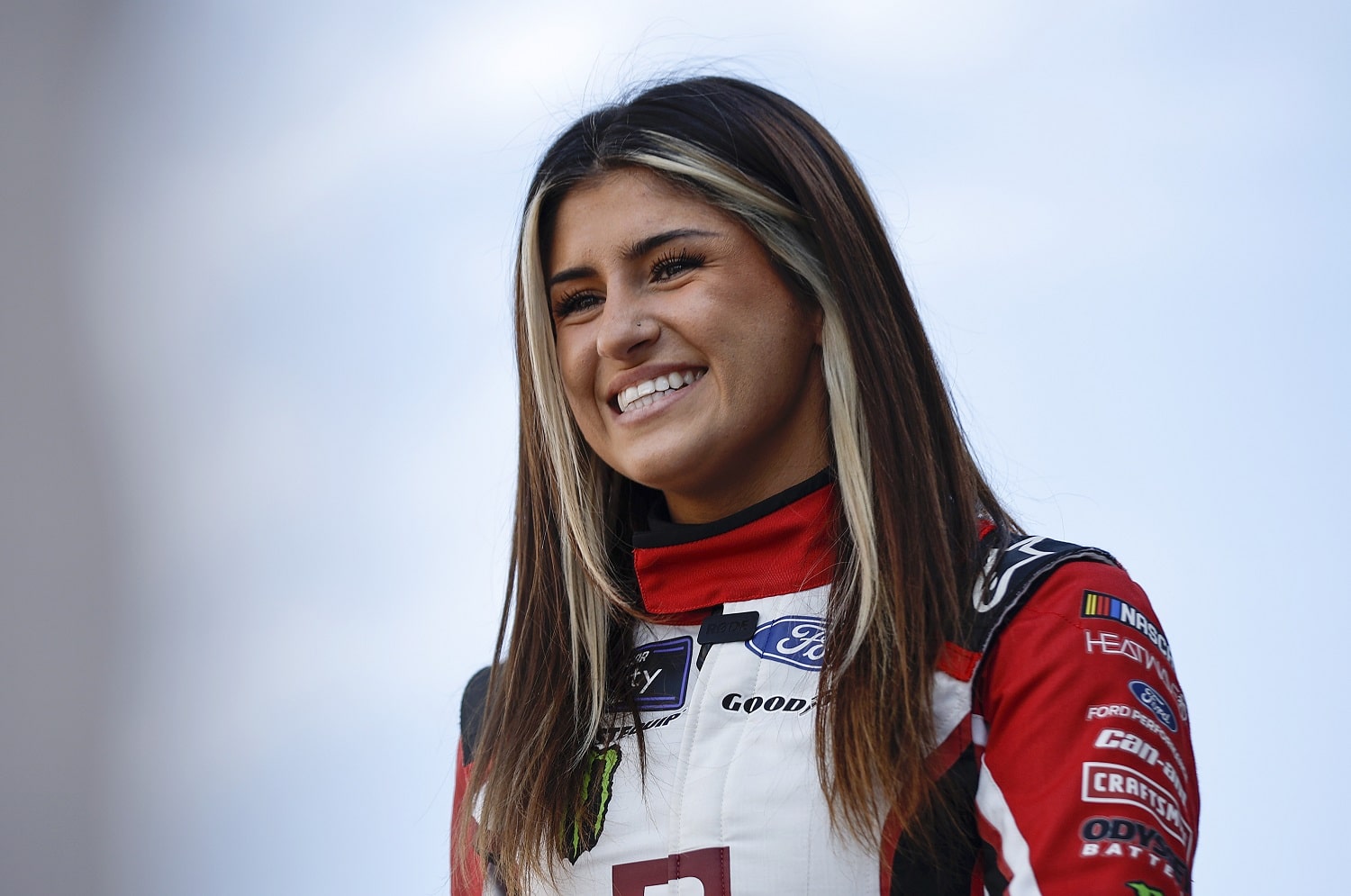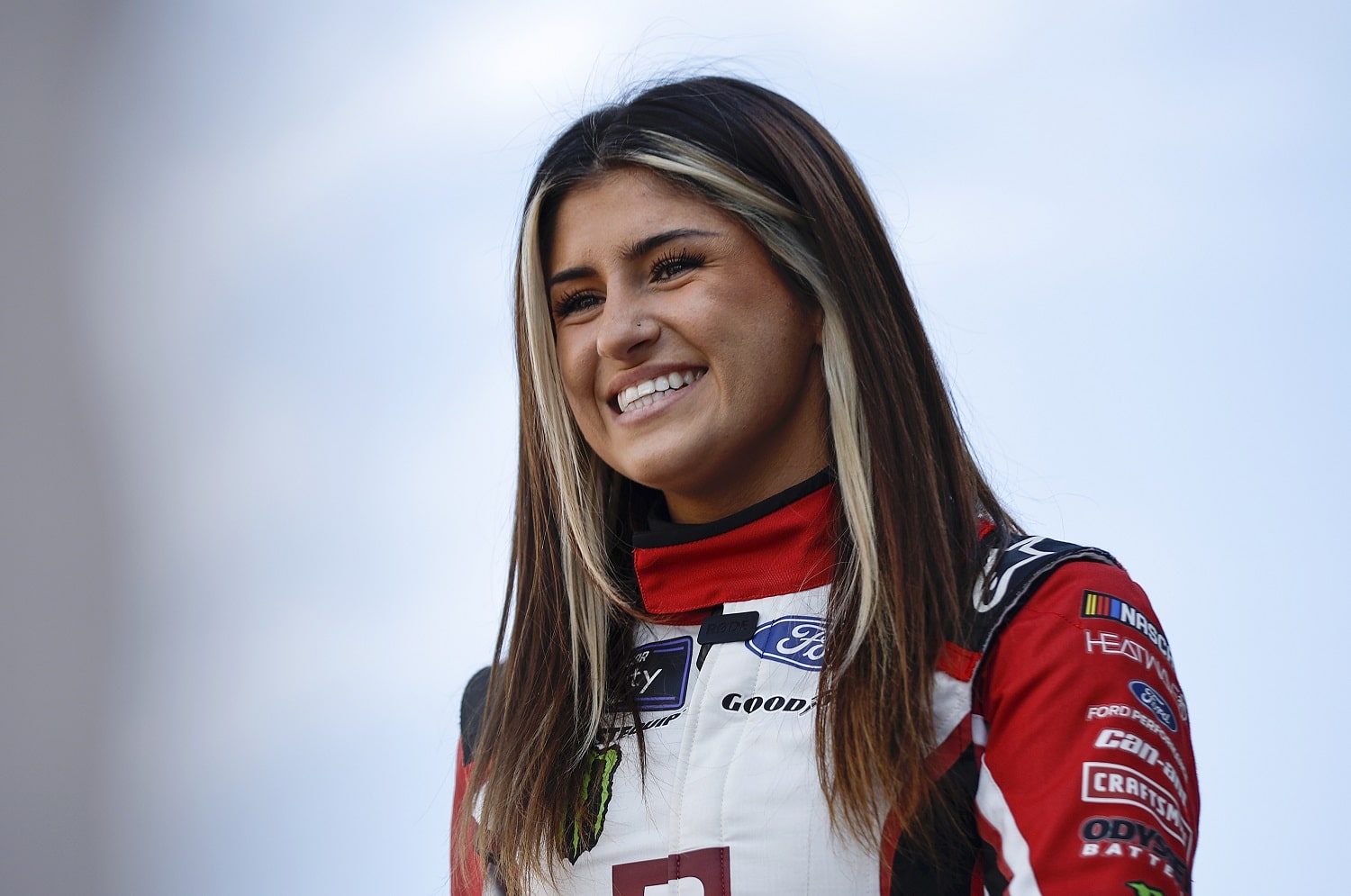 ThorSport Racing has been around a long time and is established as a serious player in the Craftsman Truck Series. This past season, Ben Rhodes and Ty Majeski placed second and fourth, respectively, in the Championship 4 standings. Christian Eckes (eighth in points) and Matt Crafton (ninth) rounded out the lineup.
Eckes made surprising news early this week by moving to McAnally-Hilgemann Racing after two seasons in the No. 98 Toyota. That was a blow to ThorSport but presumably one of necessity because Ford needs a landing spot for one of its development drivers: Hailie Deegan.
Deegan doesn't have much of a resume in two full seasons in the truck series, but she has strong sponsorship backing and considerable fan appeal, as verified by her second consecutive Most Popular Driver Award for NASCAR's third-tier national series. RacinBoysScoop.com reported she is expected to be introduced as the fourth ThorSport driver.
Hailie Deegan was aiming for a spot in the Xfinity Series
Don't be so sure the campaign season ended with Tuesday's U.S. Senate runoff election in Georgia. By all accounts, Haile Deegan is still lobbying for a seat of her own – in the Xfinity Series.
Deegan, 21, raced the past two seasons for David Gilliland Racing, which has rebranded as Tricon Garage following its switch in manufacturers from Ford to Toyota. Deegan is still under contract to Ford, which has nearly no presence in the Xfinity Series other than Stewart-Haas Racing.
If Ford were to place Deegan anywhere other than the truck series, the best bet would have been with SHR's Xfinity lineup since the team is expanding to two cars next season to accommodate Cole Custer's demotion. However, SHR is retaining Riley Herbst.
The other semi-plausible option for Deegan would be S.S.-Green Light Racing, which gave her a car for the Las Vegas playoff race last season. Deegan was a respectable 15th in that outing, but her inability to make any sort of an impression thus far in the truck series makes her goal of moving up in 2023 unlikely, barring a major development in the next two months.
Got a question or observation about racing? Sportscasting's John Moriello does a mailbag column each Friday. Write to him at [email protected].