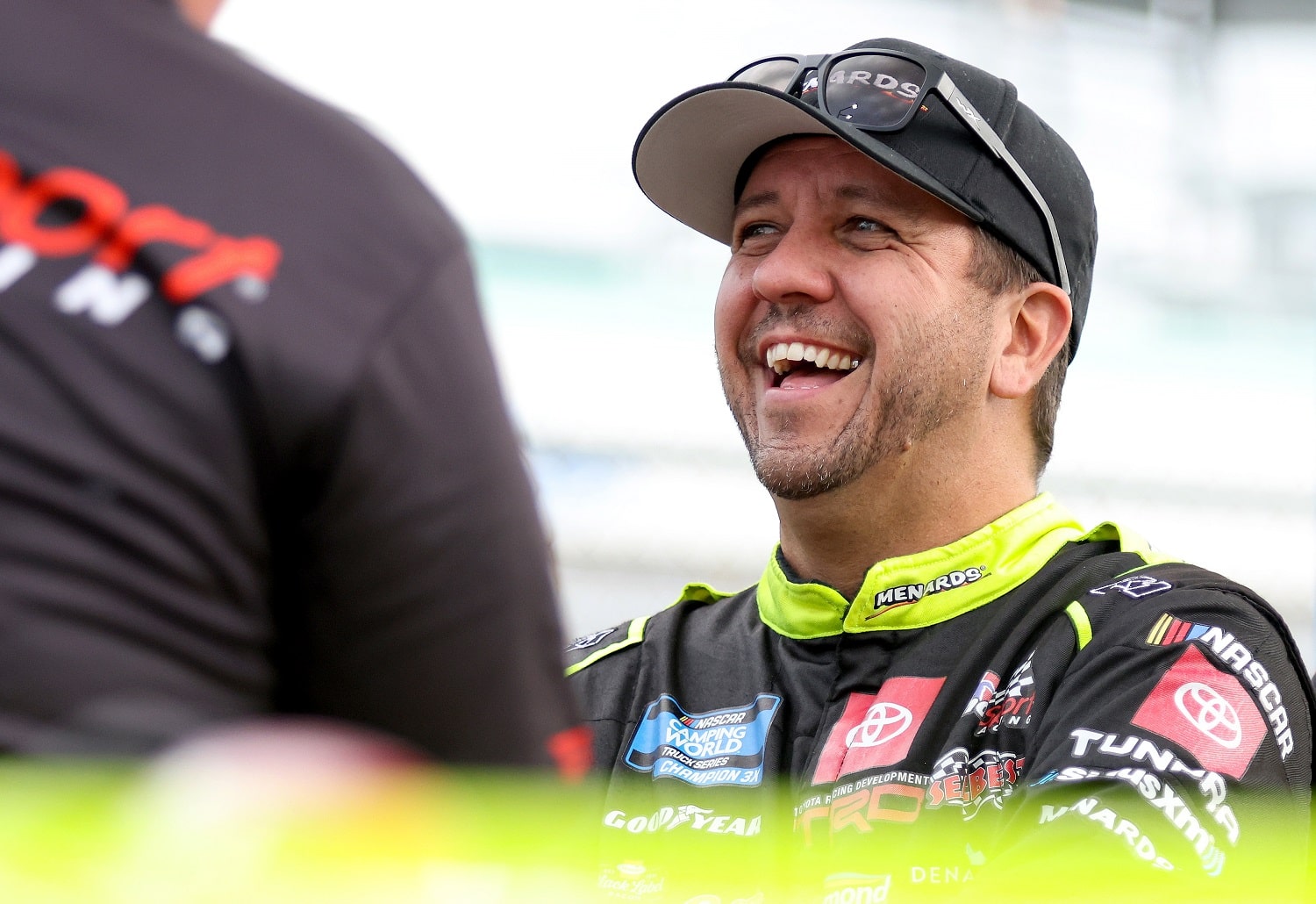 Hailie Deegan Was 3 Months Old When New Teammate Matt Crafton Made His NASCAR Debut
Matt Crafton has been racing in the NASCAR Craftsman Truck Series for almost as long as Hailie Deegan has been alive.
The upcoming season represents a new start for Hailie Deegan, who has changed teams. However, it's merely more of the same for one of the most reliable figures in racing. Matt Crafton, 46, is the Cal Ripken Jr. of the NASCAR Craftsman Truck Series.
Given the differences in their ages and resumes, it barely computes that Deegan, 21, and Crafton will be teammates in 2023.
Hailie Deegan was three months old when Matt Crafton made his debut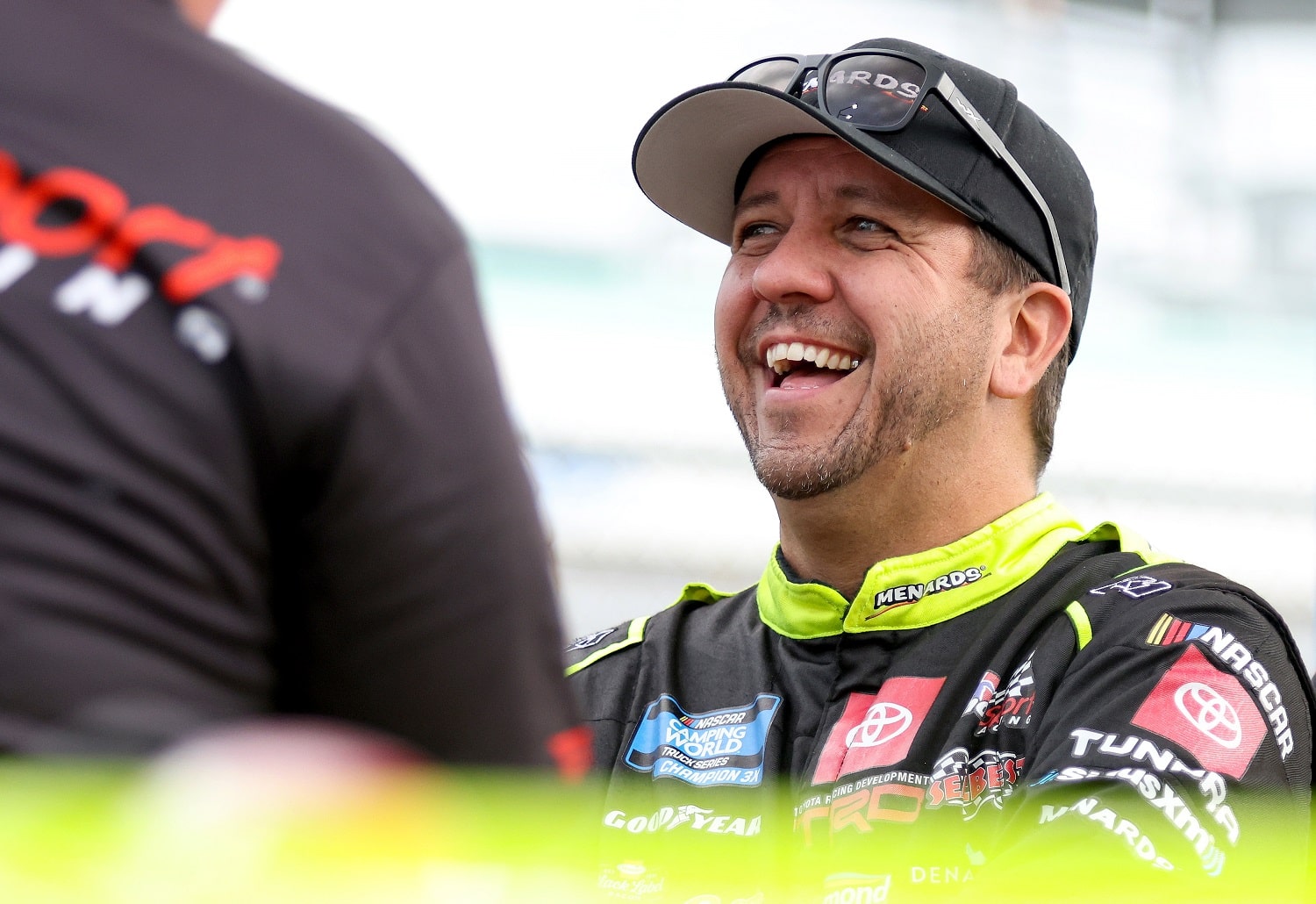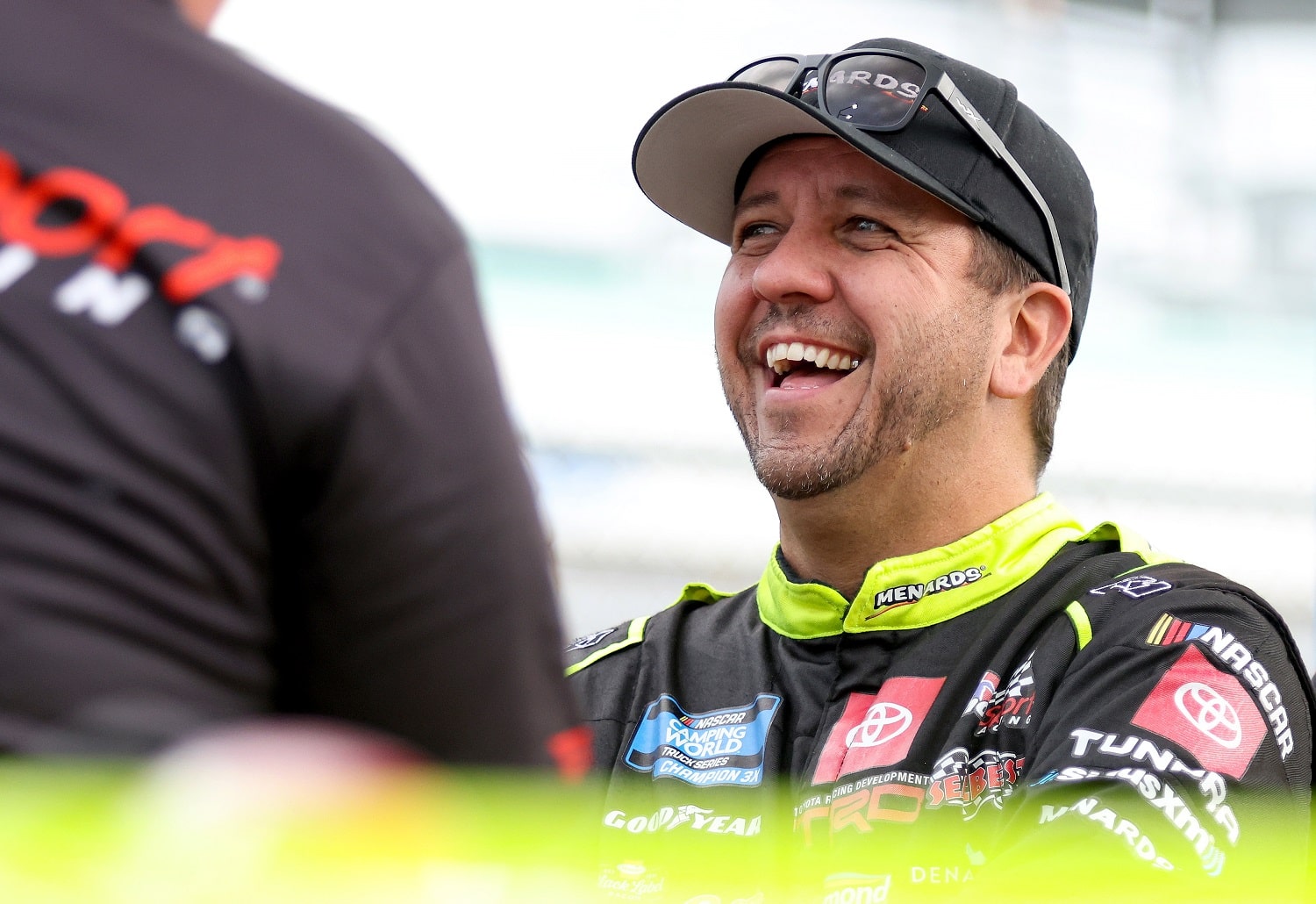 Three races into the 2013 season, Matt Crafton made his 297th consecutive start in the Craftsman Truck Series to set the series record. He hasn't slowed down in the least, and Crafton's appearance at Daytona on Feb. 17 will represent his 522nd start in a row.
Of course, it's not just about showing up for Crafton. He's won three season championships, most recently in 2019. Ninth place in the 2022 standings was the lowest finish since 2006 for the perennial playoff qualifier.
Crafton has been more steady than spectacular, posting just 15 victories but landing in the top 10 in races 312 times, representing 59.9% of all his starts. Still, the tidbit that people will be talking about a lot leading up to Daytona is that he made his NASCAR debut on Oct. 28, 2000, which was 102 days after new ThorSport Racing teammate Hailie Deegan was born.
Hailie Deegan is joining a powerful lineup
Hailie Deegan's chief NASCAR accomplishment thus far has been being selected the most popular driver in the Craftsman Truck Series twice in a row while competing for David Gilliland's team. When Gilliland switched manufacturers this offseason, Ford aligned with ThorSport Racing and brought Deegan along.
She is joining a trio that possesses impressive credentials.
Matt Crafton, the first driver to capture consecutive championships in the series and has finished in the top five 132 times, more than triple the number of races (36) Deegan has completed.
Ty Majeski, 28, is coming off his first full season racing trucks, during which he scored two wins and finished in the top 10 in 15 of 23 starts. He already has had a taste of the Xfinity Series, racing 12 times in 2018 before Roush Fenway Racing left the series. Majeski won at Homestead-Miami this fall to ensure his place in the Championship 4, but he finished 20th in the title race.
Ben Rhodes is only 25 years old but has already logged 164 starts in trucks and has the 2021 championship under his belt. He placed second to Zane Smith in the most recent season's Championship 4 and has six wins and 89 top-10 results.
Matt Crafton and ThorSport Racing have been together a long time
It's rare for a driver and team to hang in together as long as the collaboration between ThorSport Racing and the driver of the No. 88 truck has lasted.
The team started competing in the Craftsman Truck Series in 1996, and Matt Crafton joined forces with the owners in 2001. Crafton moved over to Kevin Harvick's team in 2004 but returned a year later and has stayed since.
The driver finally hit paydirt in May 2008 when Crafton won at Charlotte Motor Speedway. It was his 178th start, setting the series record for most races before scoring his first victory.
Despite registering just a combined three wins, he earned his back-to-back championships in 2013-14.
Got a question or observation about racing? Sportscasting's John Moriello does a mailbag column each Friday. Write to him at [email protected].