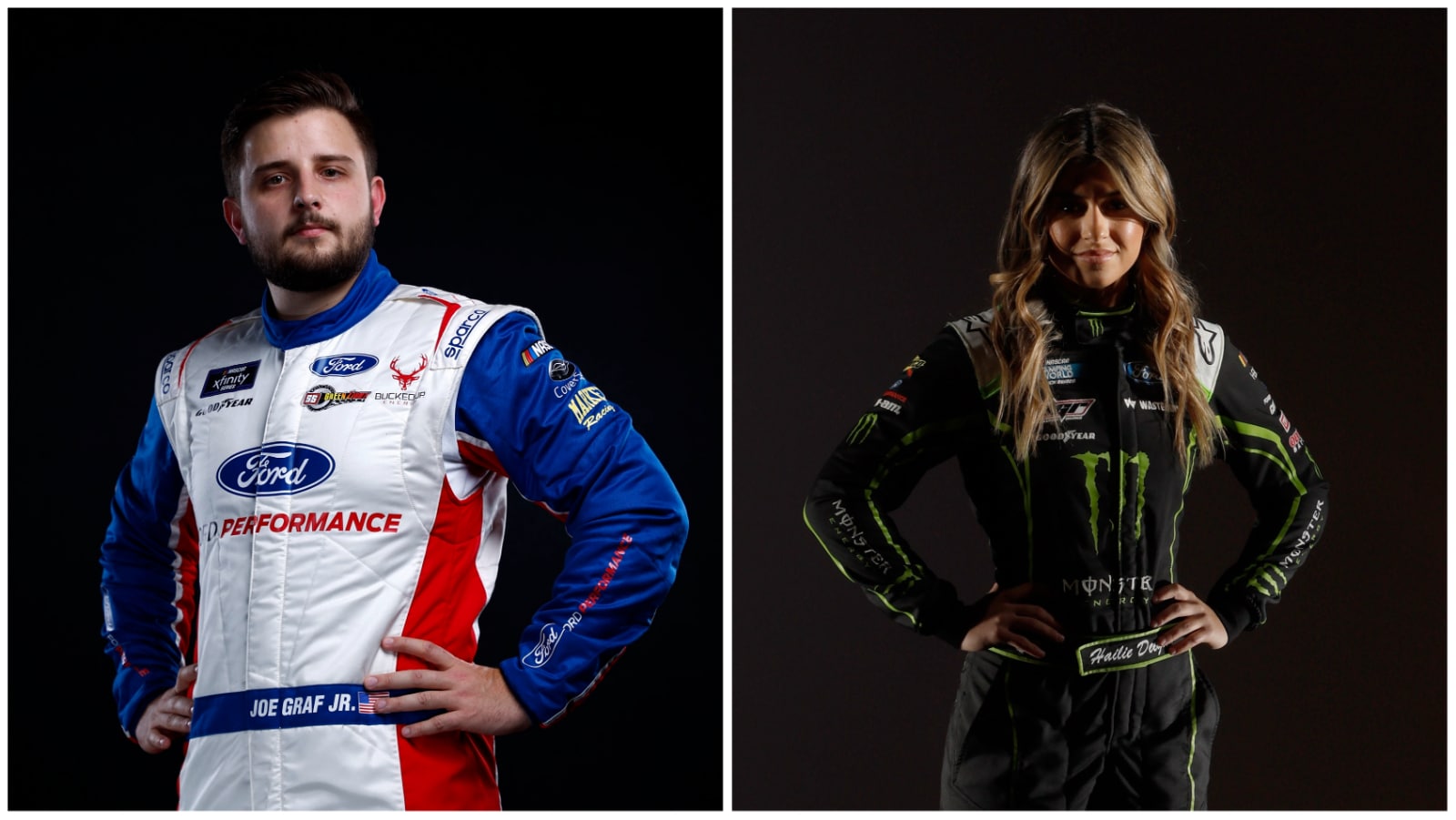 Would Hailie Deegan Still Be in the Truck Series if the Latest Xfinity Series Change Came Sooner?
Joe Graf Jr. is leaving the team that gave Hailie Deegan her break in NASCAR's second-tier series last season.
It's not every day that someone with 95 Xfinity Series starts leaves and the first thought concerns implications for a driver with one race under her belt. Still, Hailie Deegan certainly might be wondering what might have been.
Eager to make the move to the Xfinity Series, Deegan recently settled for locking into a third full-time season in the Craftsman Truck Series. Friday's announcement from SS Green Light Racing potentially opens the door for some guest appearances, but perhaps there could have been much more.
Joe Graf Jr. departs SS Green Light Racing
SS Green Light Racing owner Bobby Dotter posted a holiday greeting message on Friday that included a surprising personnel decision. Dotter announced driver Joe Graf Jr. won't return to the Xfinity Series team in 2023.
Graf, 24, has made 86 of his 95 career starts with the team. He has two top-10 showings at Talladega but nothing else.
"We've had three great years with Joe Graf Jr. and his family," Dotter said in the video. "Can't say enough for him and how happy I was to work with him and how grateful I am for everything they've done for us. But it's time for some new change, so we'll be looking at some different drivers next year."
We don't know what's next for Graf, and Dotter did not elaborate on plans for the team in the 2023 season. SS Green Light Racing ran two cars last season, with Graf and David Starr, 35, the primary drivers. Eight others took turns behind the wheel, with Cole Custer triumphing at Fontana for the organization's first win and Chase Briscoe also scoring a top-10 result.
Hailie Deegan made her Xfinity Series debut with SS Green Light Racing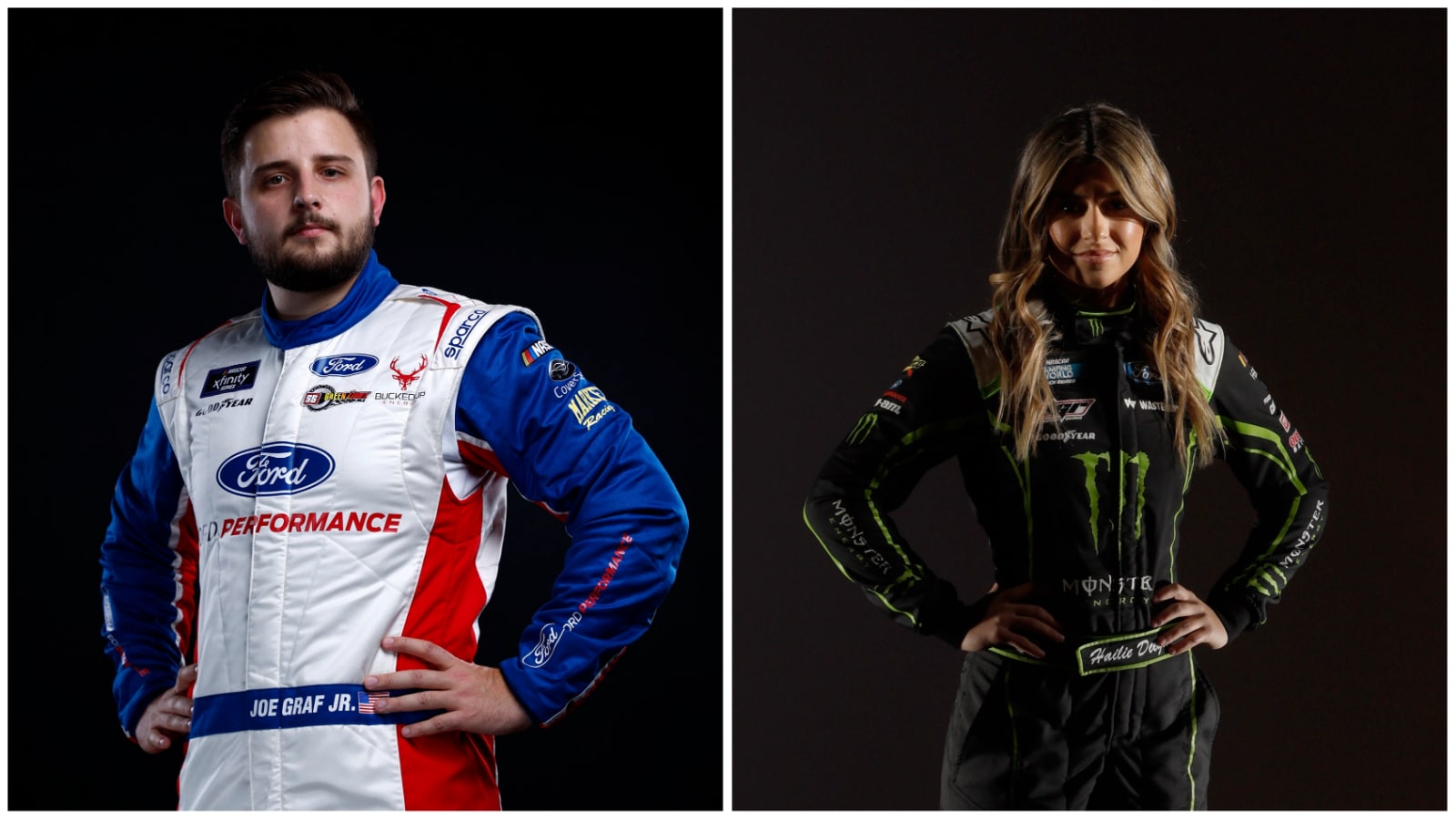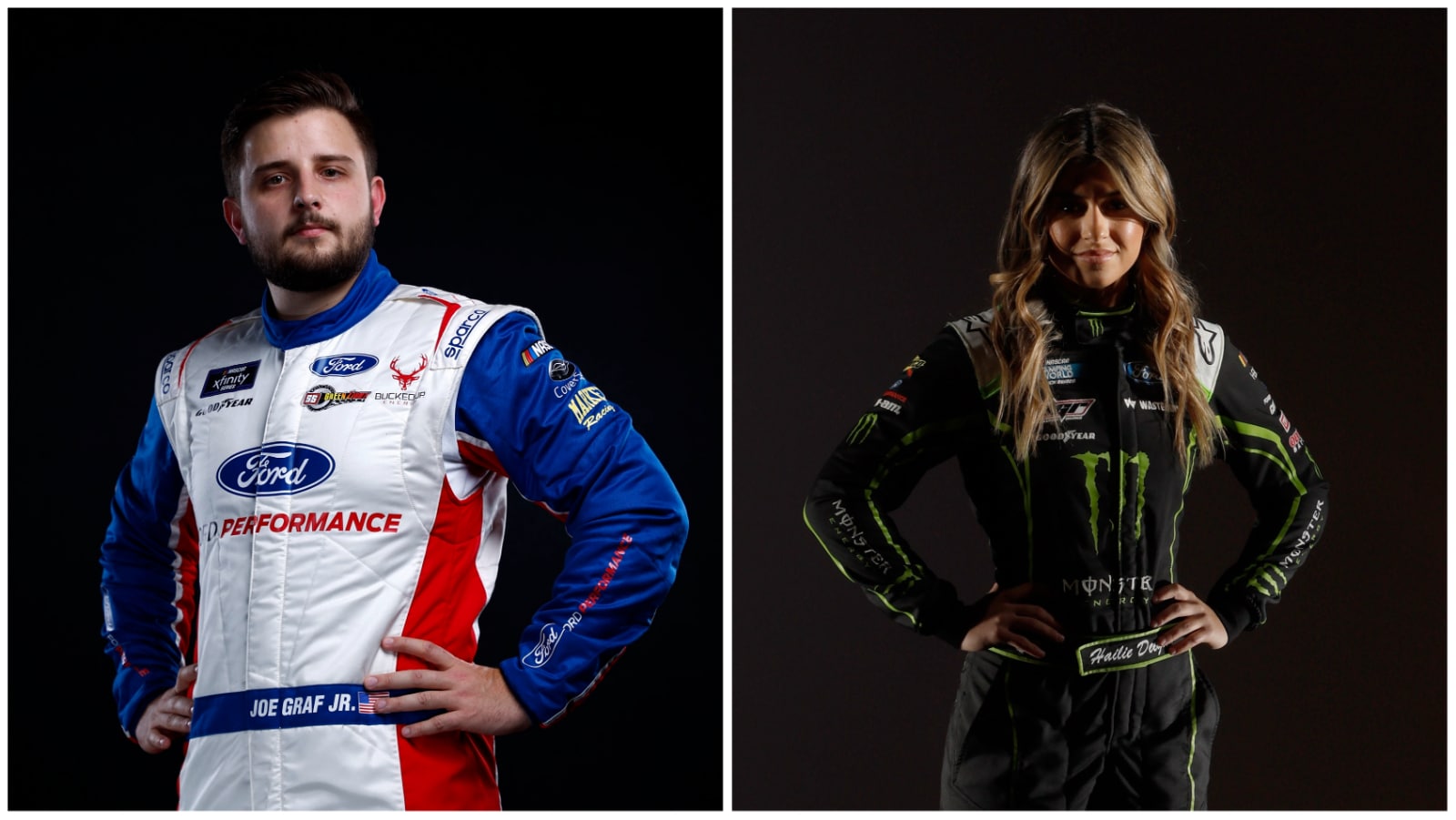 Just like anyone else with big ambitions, Hailie Deegan is in a hurry to get to the Xfinity Series, which would put her one step away from the NASCAR Cup Series. However, Deegan has just three top-10 finishes in 46 starts in the Craftsman Truck Series. On top of that, she's in Ford's driver development program, and the manufacturer does not have many options in the Xfinity Series.
Deegan caught a break last fall when SS Green Light Racing offered her a start in the Las Vegas playoff race. After starting 20th in the field, Deegan had a quiet but productive night and finished on the lead lap of a race won by Josh Berry.
According to NBC Sports. Hailie Deegan's 13th-place finish represented the best result by a female driver in an Xfinity Series debut.
Hailie Deegan will drive for ThorSport Racing in 2023
When David Gilliland Racing switched his team's partnership to Toyota this offseason, it briefly left Ford development driver Hailie Deegan in limbo. Ford found a landing spot for its prospects with ThorSport Racing shortly afterward and announced Deegan would drive for that Craftsman Truck Series team.
There are relatively few Ford teams in the Xfinity Series, and none are heavyweights in the JR Motorsports or Kaulig Racing class. Stewart-Haas Racing is running two cars in 2023. One is for Cole Custer, just demoted from the NASCAR Cup Series, and the other is for Riley Herbst, who came over from Joe Gibbs Racing after the 2020 season.
SS Green Light Racing doesn't have the credentials of ThorSport or Stewart-Haas. But could Deegan have cut a deal with Bobby Dotter for the full-time Xfinity ride she covets had Joe Graf's departure been announced a month ago?
Ford might have balked, but Deegan's sponsors might have liked it. For one, Monster Energy undoubtedly is following Ty Gibbs to the Cup Series and might want to follow Deegan into the Xfinity Series.
At the very least, the door seems open for Deegan to land in a few races this season unless Dotter is dropping down to one car. It might be a path to a bigger role with someone in 2024.
Got a question or observation about racing? Sportscasting's John Moriello does a mailbag column each Friday. Write to him at [email protected].