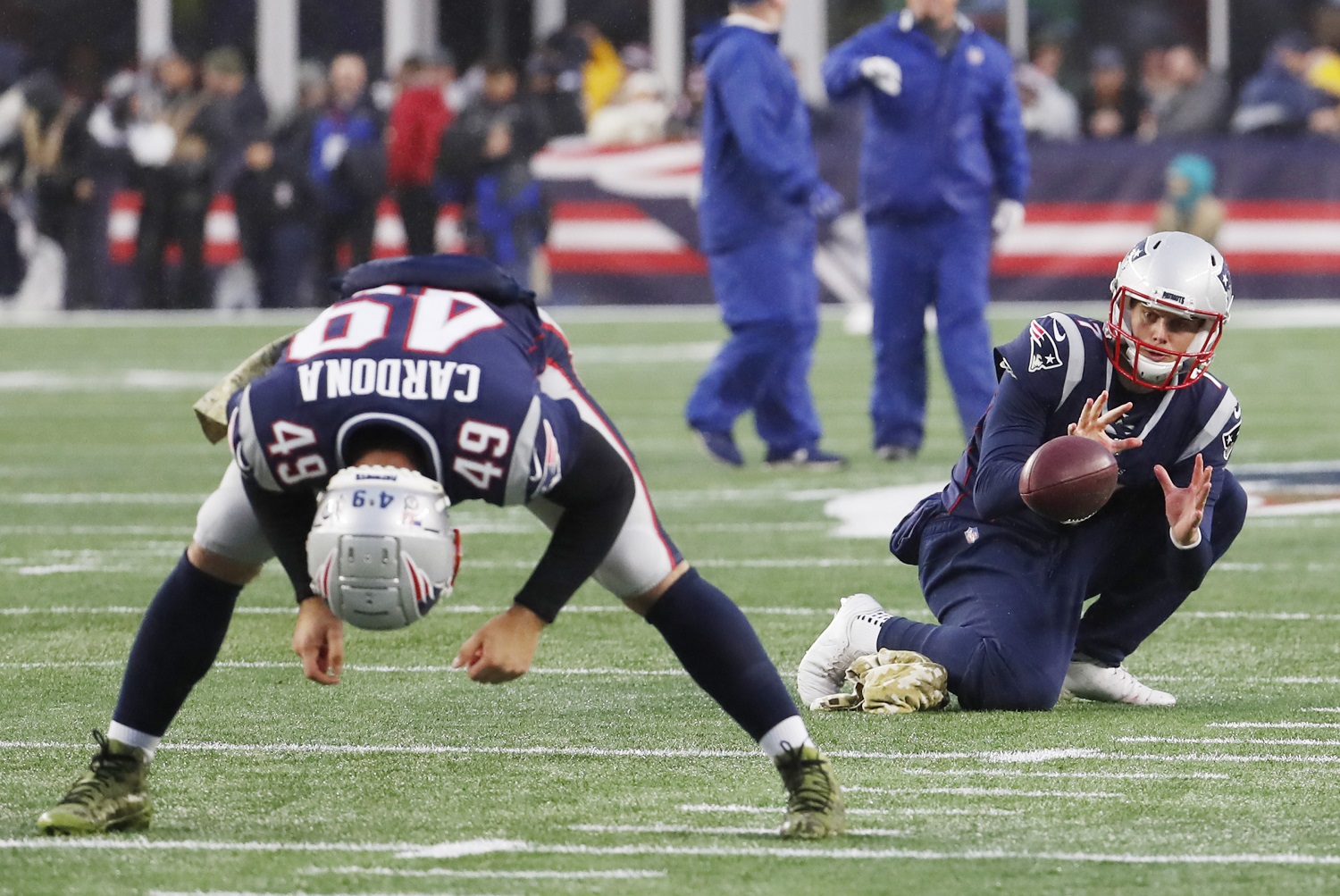 Has an NFL Team Ever Drafted a Long Snapper?
NFL teams rarely select a long snapper in the NFL draft, but that position plays a crucial role on special teams.
Even casual football fans might be able to name Trevor Lawrence and the four other quarterbacks widely assumed to come off the board in the first round of the 2021 NFL draft. But can they name even one long snapper who might hear his name called during the seven rounds this week?
College long snappers have their own award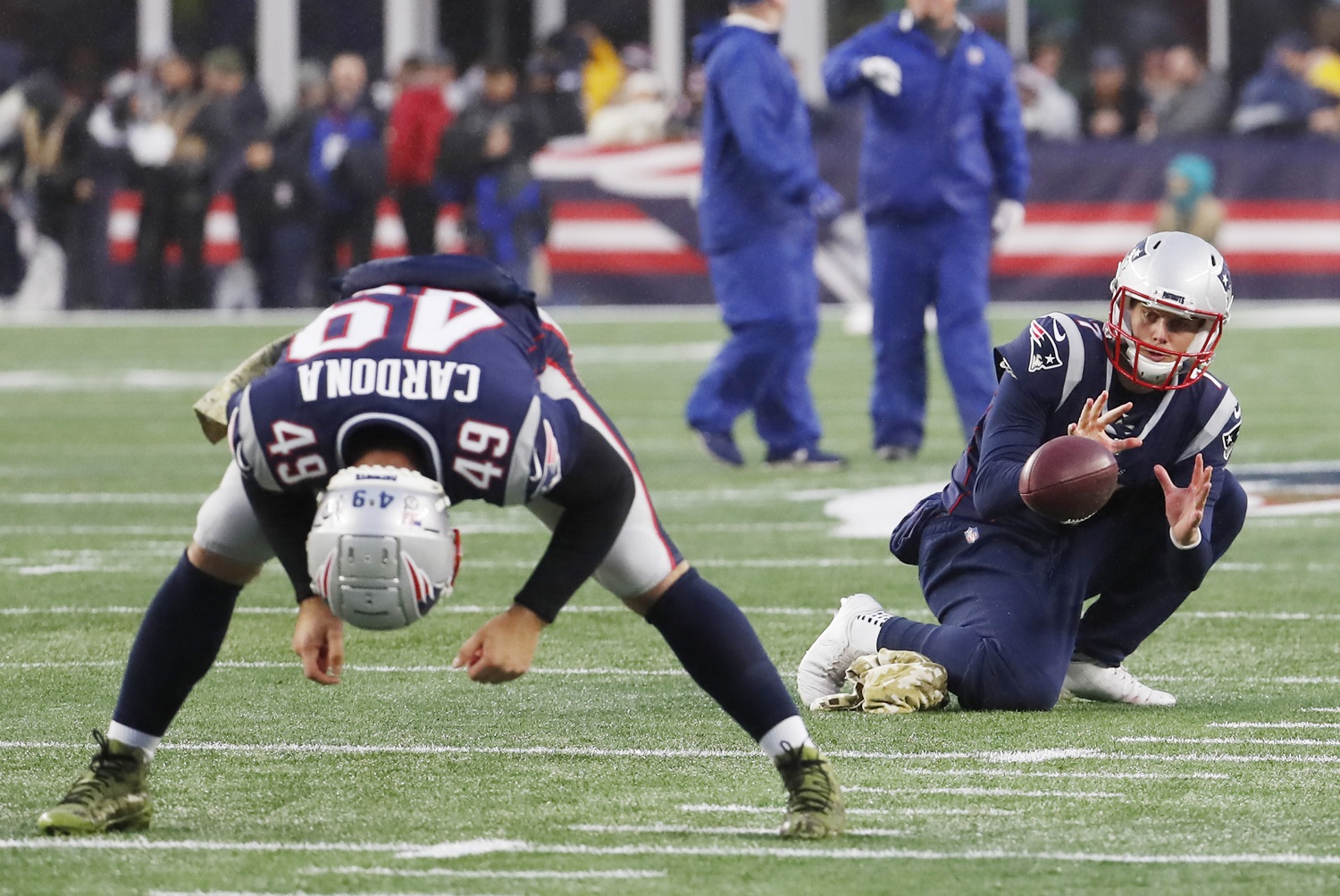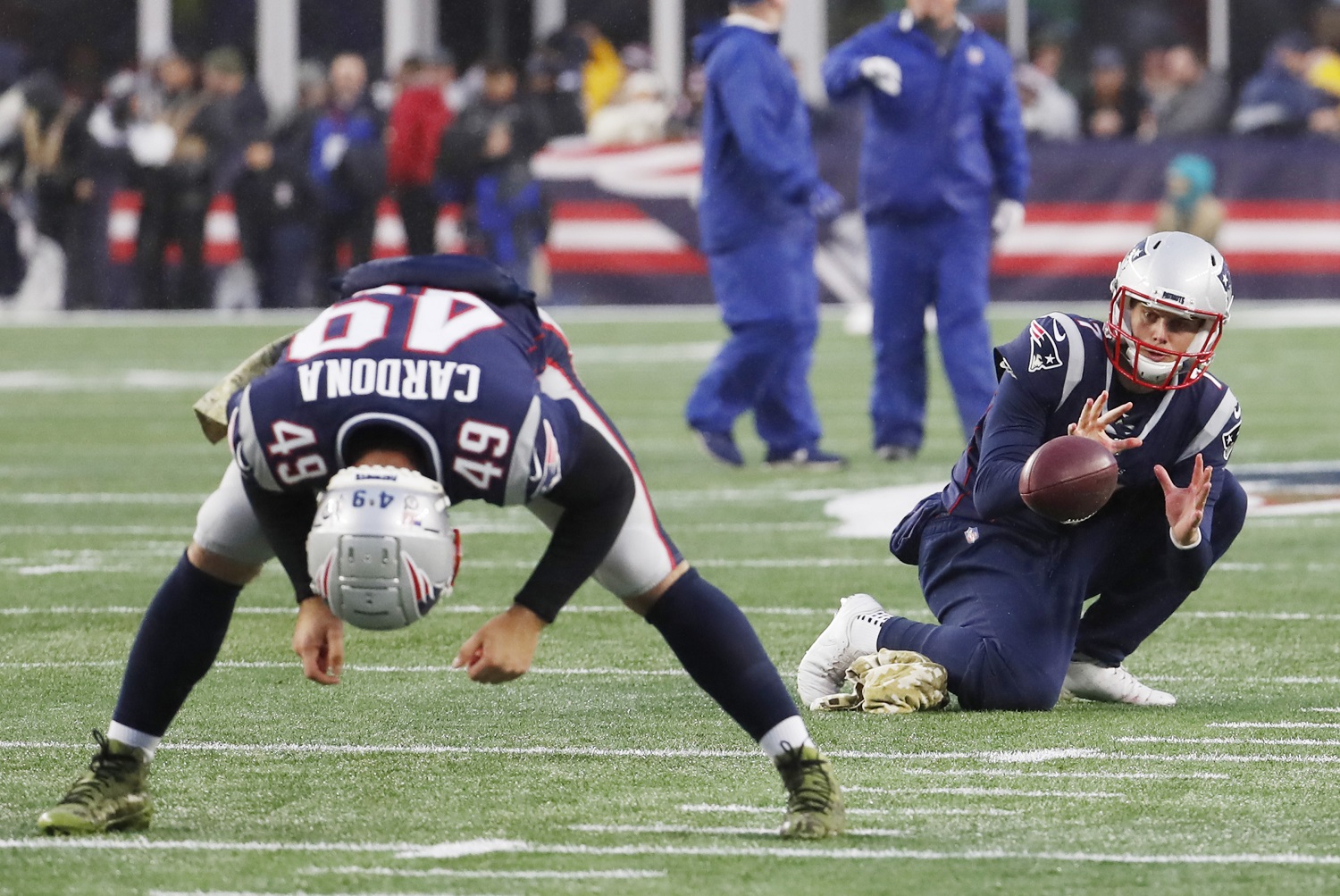 There are three key facts about long snappers:
There's actually a national award recognizing college football's best long snapper.
Despite playing in the middle of the line for perhaps 10 snaps a game, their size is relatively immaterial.
NFL teams do occasionally draft long snappers, but almost all of them enter the league as undrafted free agents.
NFL teams have drafted every winner of the Heisman Trophy as the best player in college football, though some had to wait longer than others. Ohio State quarterback Troy Smith went as a fifth-rounder in 2006, Gino Torretta lasted until the seventh in 1993, and Doug Flutie didn't hear his name called until the 11th round in 1985.
Long snappers winning the Patrick Mannelly Award are batting .000 on draft day so far, though there is a huge asterisk. The Mannelly Award, recognizing the best performer for the specialized position, was only established a year ago.
Notre Dame senior John Shannon captured the 2019 honor and began pursuing a career in law enforcement shortly afterward. Alabama's Thomas Fletcher recently accepted the second annual award, a 55-pound trophy.
Reliability beats size at this specialized position
The long snapper is the specialist who replaces the center to put the ball in play on punts and place-kicks. With the kicker farther from the line of scrimmage than where a quarterback stands, there's a premium on delivering the ball accurately and quickly. In that regard, size is relatively inconsequential. Also, defenders cannot line up directly in front of the long snapper in college or pro football, so he does not have the same blocking responsibilities as bulkier linemates.
Although playing a dozen snaps in a game would constitute a full day for the average long snapper, proper execution is so important that it has evolved into a specialist's position on NFL rosters. George Allen was the first coach to carve out a roster spot for a player (George Burman with Washington in 1971) based primarily on his ability as a long snapper.
The Seattle Seahawks were the first NFL team to draft a long snapper
Although long snappers are considered important special-teams players, general managers generally ignore them in the seven-round NFL draft, instead choosing to bring them to camp as undrafted free agents. However, seven NFL teams have used draft currency to acquire a snapper.
The distinction as the first to be drafted belongs to Tyler Schmitt. The Seattle Seahawks picked him out of San Diego State in the sixth round in 2008, and he signed a four-year, $1.8 million contract but never played a regular-season down.
Interestingly, teams went the next six years without drafting a snapper but have now grabbed one in six straight drafts beginning with Joe Cardona of Navy to the New England Patriots in the fifth round in 2015.
Most recently, the Miami Dolphins selected Blake Ferguson of LSU in the sixth round last spring.
Like Sportscasting on Facebook. Follow us on Twitter @sportscasting19.