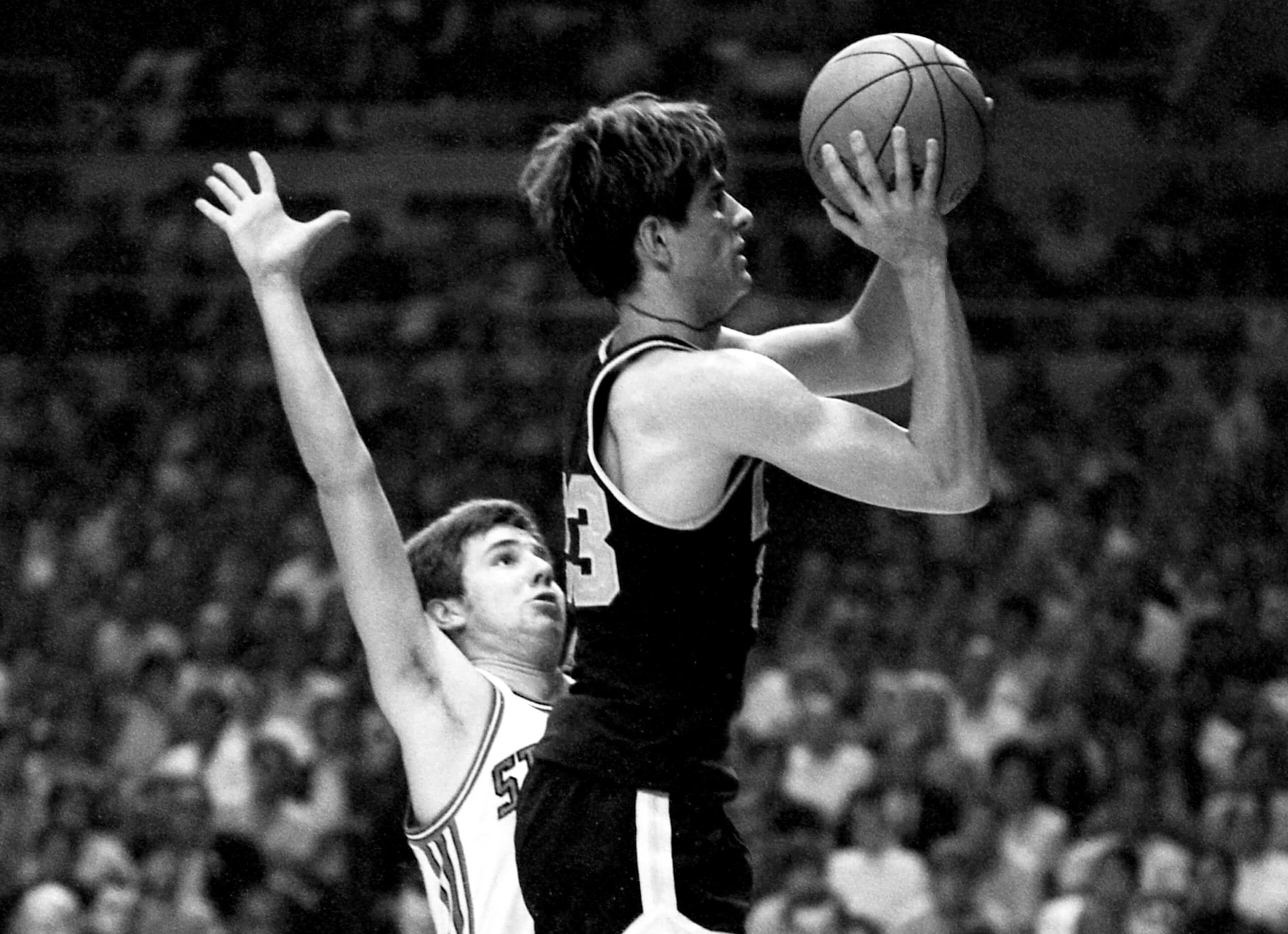 Here's How Pete Maravich's Father, Press, Eliminated the 'Evil Temptations' of Baseball and Football From His Son's Life
Pete Maravich never really got the chance to explore baseball or football because his father wanted it that way.
Press Maravich was a basketball guy, and he helped mold his son into one. Pete Maravich grew up with a basketball in hand, and that's the way his father wanted it. Together, the two went to LSU, where Pete played for his father and became arguably the greatest NCAA basketball player ever.
Pete Maravich, however, had the same desires as most athletic kids while growing up. He explored other sports. He played baseball and football. That didn't go over so well with Press, who found a way to steer his son away from those two sports.
Pete Maravich turned around an LSU program and became the NCAA's most prolific scorer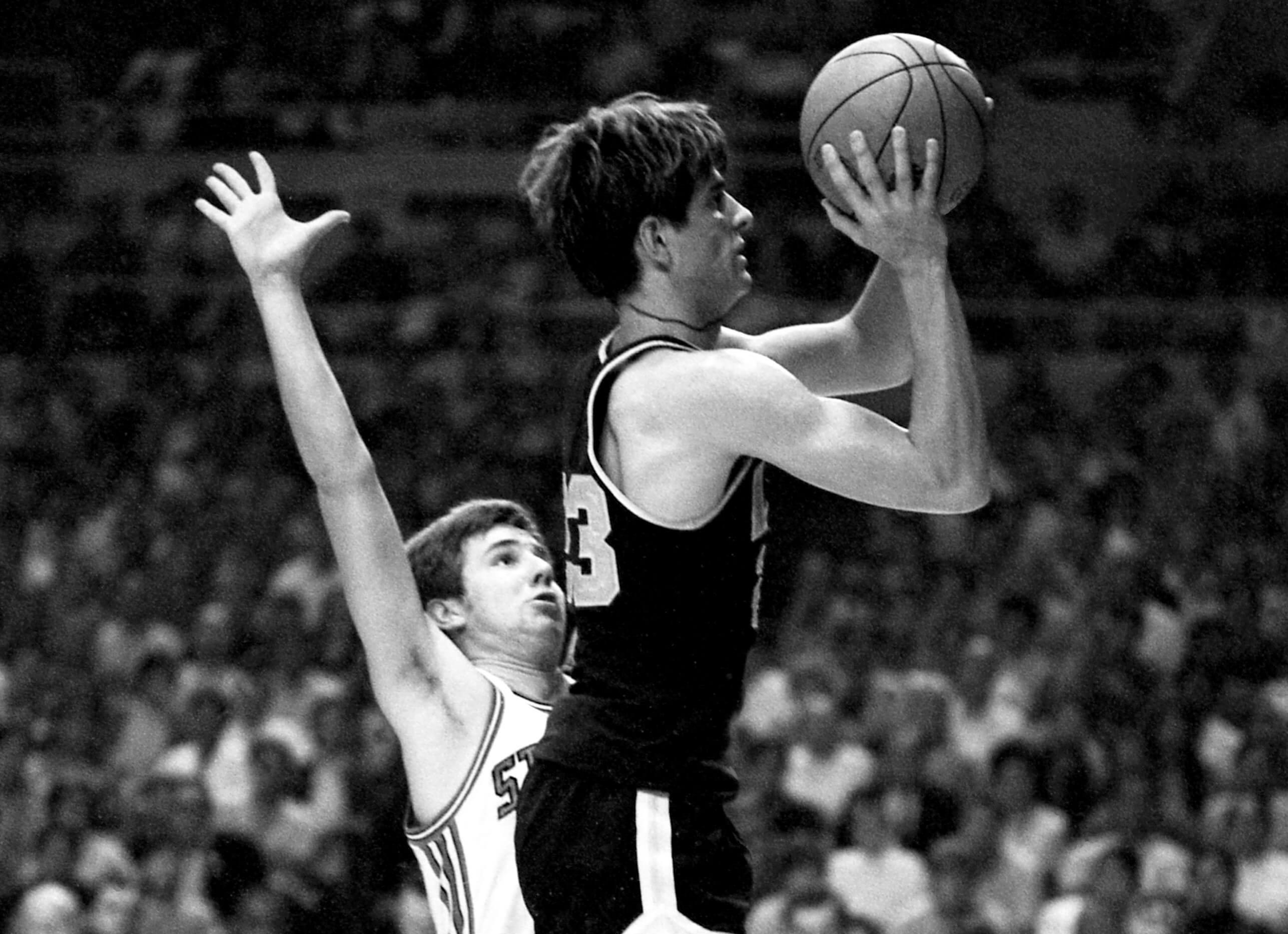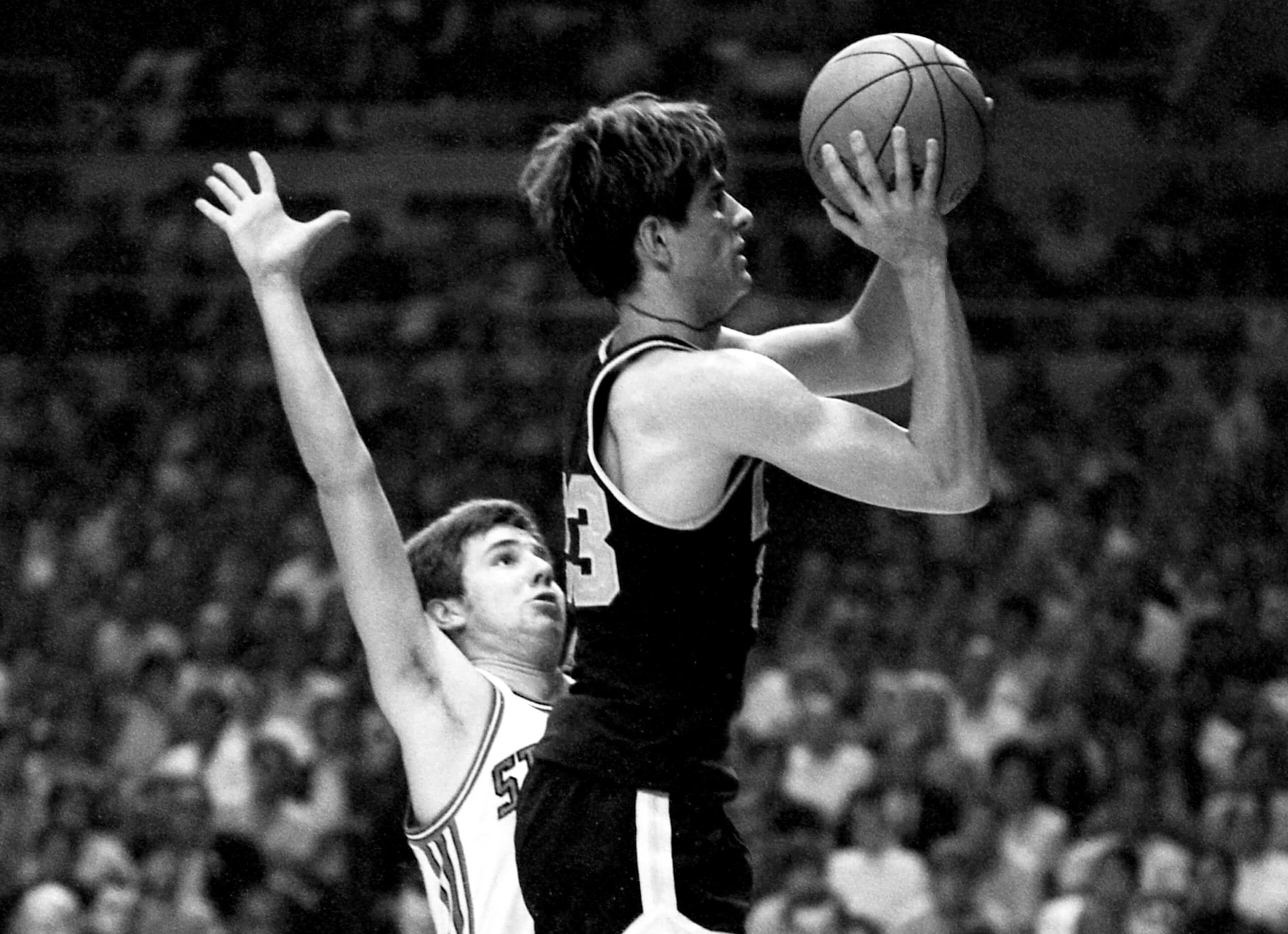 Pete Maravich and his father went to LSU as a package deal in 1966. The first year didn't go so well as the Tigers went 3-23, although Pete wasn't on the team because freshmen weren't yet allowed to play on the varsity.
With "Pistol Pete" on the court as a sophomore, the Tigers finished 14-12 for their first winning season in six years. Maravich became the talk of the town with his scoring and his flashy passing. He averaged 43.8 points in his first college varsity season. He racked up 1,138 points in 26 games. The 6-foot-5 guard also pulled down 7.5 rebounds and dished out 4.0 assists.
The show continued for the next two seasons. Maravich put up nearly identical numbers, compiling 1,148 points as a junior. LSU went 13-13.
As a senior, Maravich became the NCAA Division I men's basketball all-time scorer after averaging 44.5 points and recording 1,381 points. LSU finished fourth in the NIT and ended the season with a 22-10 mark.
Maravich finished his college career with 3,667 points, a record that still stands 53 years later. It's an impressive feat considering he accomplished it all without the benefit of a three-point line or a shot clock. Maravich, who died in 1988 during a pickup game at age 40, was the third pick in the 1970 NBA Draft by the Atlanta Hawks. He played 10 seasons in the NBA, earning five All-Star appearances and leading the league in scoring during the 1976-77 season.
Press Maravich made sure he steered Pete away from baseball and football
Press had Pete in basketball mode at an early age. While Pete explored other sports, Press did whatever he could to keep things all basketball.
In Mark Kriegel's book PISTOL: The Life of Pete Maravich, the author writes: The other sports, in Press's estimation were evil temptations. Pete's adventure in baseball lasted until he was about nine.
"The sun was bright and directly over our heads," Press recalled, according to Kriegel, about hitting fly balls to Pete. "I began hitting him some fungoes, trying to get the ball as high as I could. Well, he was running back and forth, catching the ball, a big smile on his face.
"Then it happened. He misjudged one or lost it in the sun. Anyhow, it hit him smack on the forehead. He started crying, and by the time we got home, he had a welt on his head the size of an egg. Neither of us mentioned baseball again."
Discouraging Pete from football took a little more work. Maravich was a thin kid and usually played quarterback. He played for the Mighty Mites, organized football for those weighing under 90 pounds. Before things got serious between Pete and football, Press secretly intervened.
"He had the eighth-grade coach put me in a vulnerable quarterbacking situation," Pete said of his father, per Kriegel. "The secret orders were to cream the quarterback. After one pileup and several late hits, I retired my cleats."