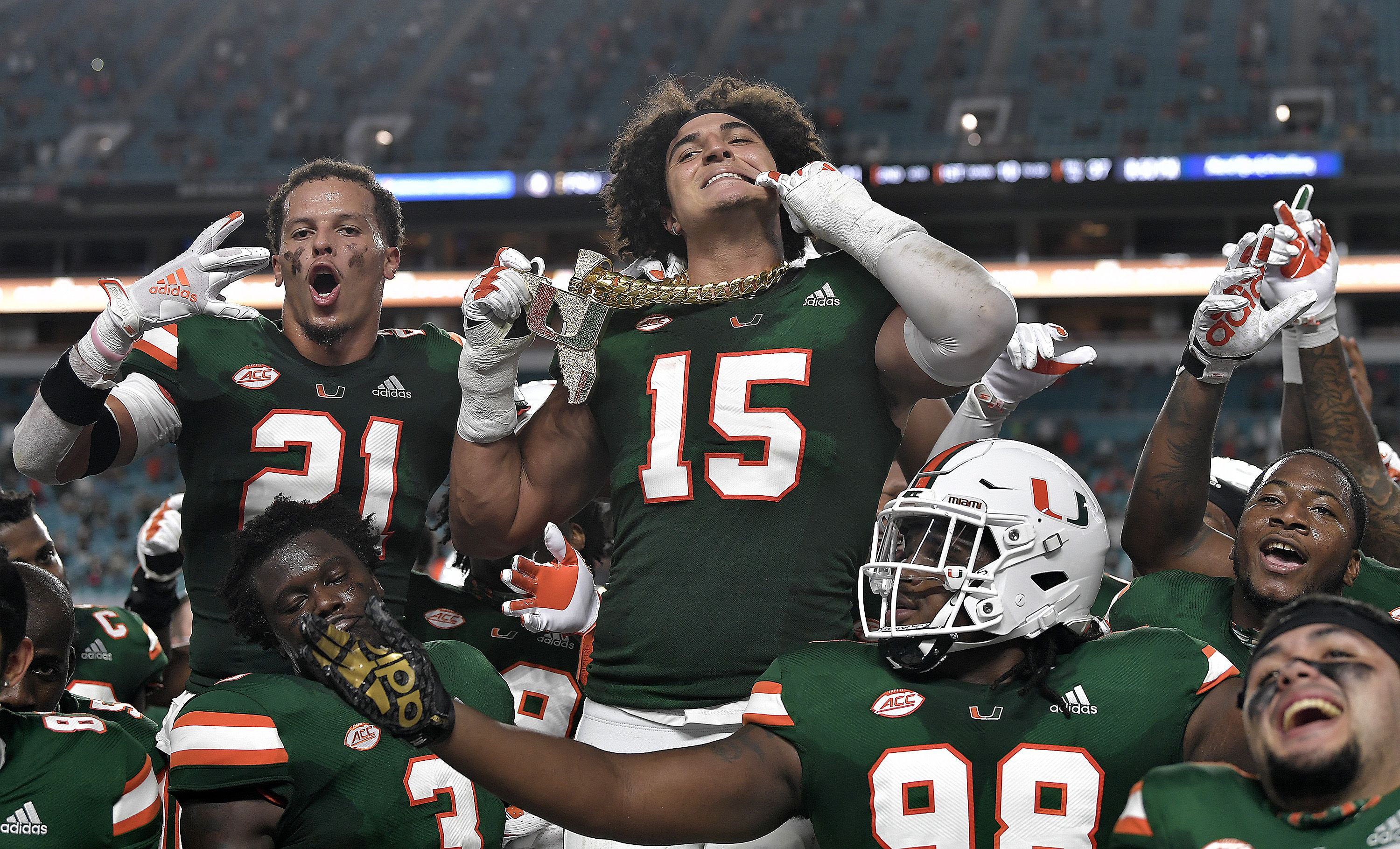 A Hit and Run Was the 1st Step on Jaelan Phillips' Road From Football Retirement to the NFL Draft
NFL draft prospect Jaelan Phillips started as a top recruit, retired from football, and made it all the way back to be a first-round pick.
During the 2021 NFL draft, you'll undoubtedly hear a lot of human interest stories. Some will be sad, some will be inspirational, and some will be funny. However, one NFL draft day story that you'll hear will be nothing short of amazing.
This is the story of Jaelan Phillips, a defensive end from the University of Miami. Phillips will come off the board somewhere in the middle to the end of the first round. This isn't shocking for a talented player like Phillips, but the way he got to this point is truly incredible.
Jaelan Phillips goes from No. 1 recruit to retired from football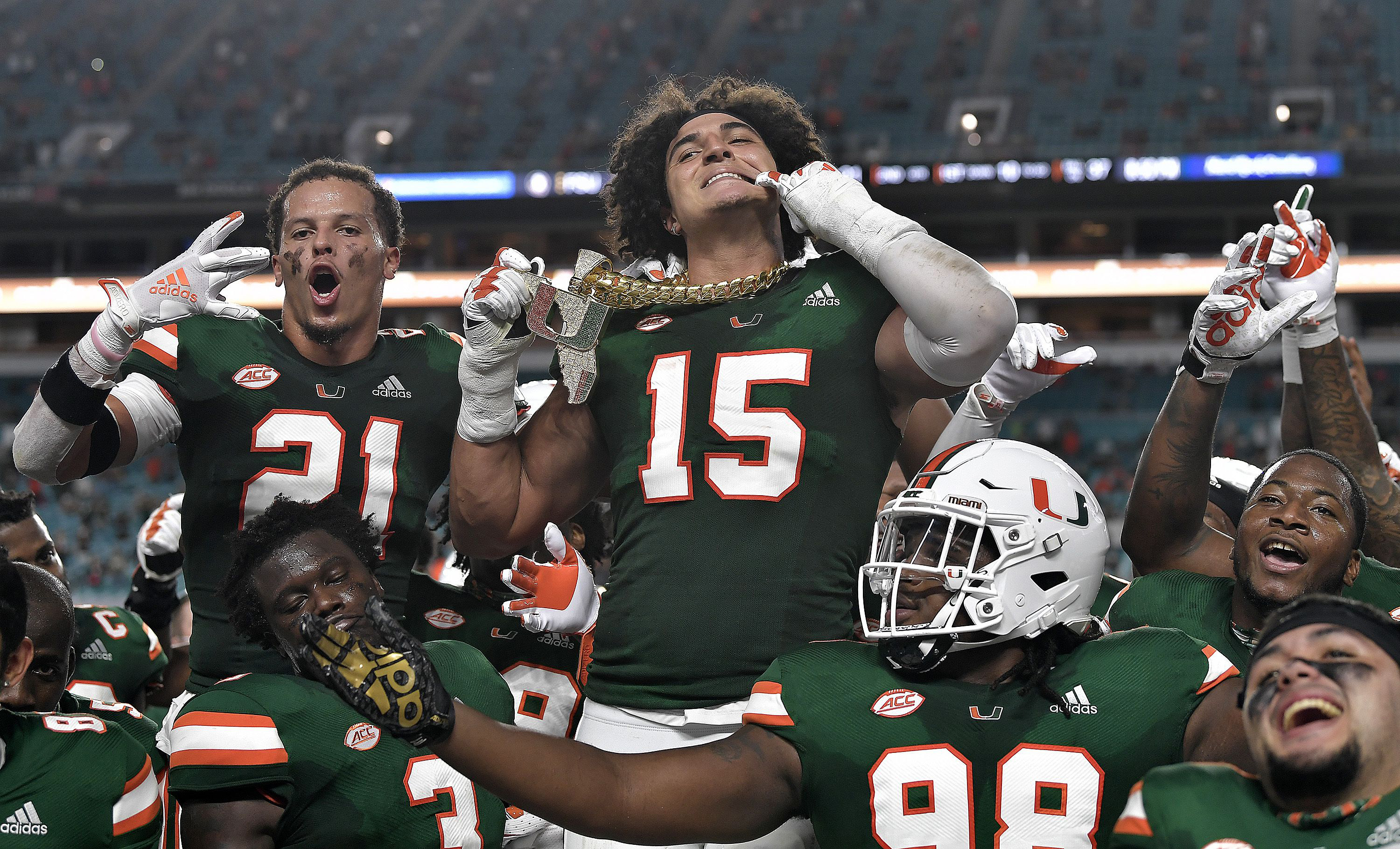 Phillips' story begins at Redlands East Valley High School in Redlands, CA. Here he was a five-star college prospect and the No. 3 overall recruit in the country on the ESPN 300 list. He signed to play college football at UCLA, just 80 miles west of where he grew up.  
At UCLA, under then-coach Jim Mora, Phillips's career never got off the ground. He played in 10 total games in two years recording 41 tackles and 4.5 sacks. Injuries marked his career, including a 2018 hit-and-run accident. While riding a moped back to campus after a workout, a car swerved into Phillips' lane and sent him crashing off his scooter.
According to The Athletic, the resulting injury required three screws in his severely damaged wrist. While Phillips was able to rehab his wrist injury and get back in time for the 2018 season, his next injury would prove to be too much. A few games into that season, Phillips suffered his third concussion and UCLA's medical staff advised him to stop playing football. At the age of 19, Phillips retired from the game.
Crashing on a friend's couch, a chance encounter got Phillips back to football
For a time, Phillips became a normal college student after his football career seemed over. He enrolled at Los Angeles Community College and earned a certificate in audio engineering while pursuing his other passion in life: music.
During this time, Phillips was crashing on a friend's couch in Los Angeles that he caught the eye of the Miami Hurricanes coaching staff. Head coach Manny Diaz and his staff were in town visiting the resident of the apartment, a UCLA football player who was considering transferring to Miami, when they noticed his rather large friend.
They left that night without speaking to Phillips but later made contact. Phillips had been thinking about getting back to football and this chance encounter was the spark he needed to resume his career.
Phillips is now a first-round NFL draft pick
Phillips came to Miami for the 2020 season and was thrust into the starting lineup when the presumed starter, Gregory Rousseau, opted out due to COVID-19-related concerns. It didn't take long for Phillips to regain his five-star form. Phillips finished the season with 45 tackles, 15.5 of them for losses, and 8.5 sacks. He even snagged an interception for good measure.
Now, Phillips is a sure-fire first-round pick in the 2021 NFL draft. Scouts consider the 6'5″ defensive end the most gifted pass rusher available this year. There are still concerns from NFL personnel about Phillips though. They worry his love of music will take his attention away from the game. There are also concerns about his history of head injuries.
All that said, the natural talent is just too immense to pass up and that is why he will be a first-round pick. No matter how his career turns out, the journey that it took to get Phillips to the NFL draft is a story worth remembering.
All stats courtesy of Sports Reference