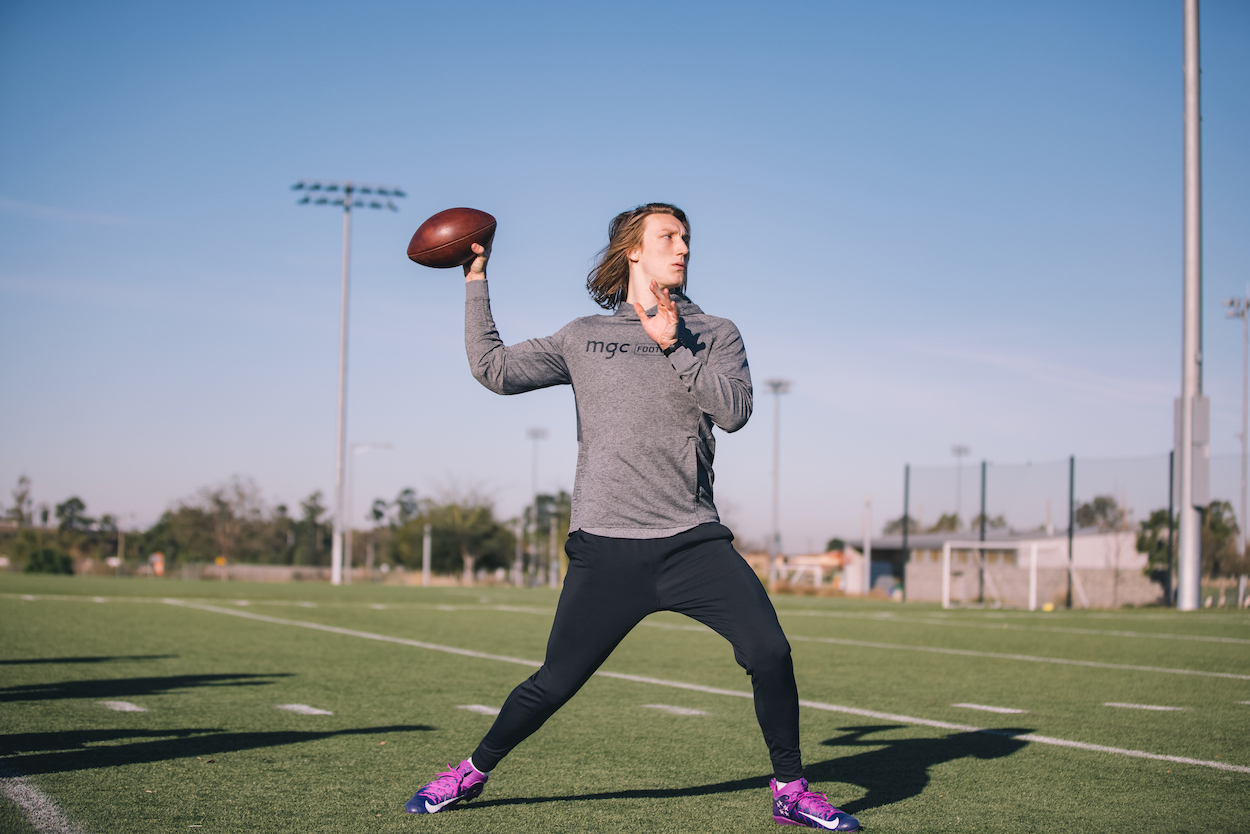 Trevor Lawrence Was Kicked Off the Soccer Field as a Child for Scoring Too Many Goals
Trevor Lawrence is about to be the No. 1 pick in the 2021 NFL draft, but maybe he should've stayed on the pitch to pursue a soccer career.
Trevor Lawrence is a few days away from hearing his name called by the Jacksonville Jaguars as the No. 1 overall pick in the 2021 NFL draft. This moment has been a long time coming for Lawrence, who's been considered the best prospect in the 2021 class ever since his freshman season at Clemson.
But according to Lawrence's mother, he also had a bright future on the pitch growing up in Cartersville, Ga. When he was a child, Lawrence was such a dominant soccer player that coaches had to kick him off the field because he was scoring too many goals.
It was then that Lawrence's mother knew he was destined for greatness.
Trevor Lawrence was born to be a No. 1 NFL draft pick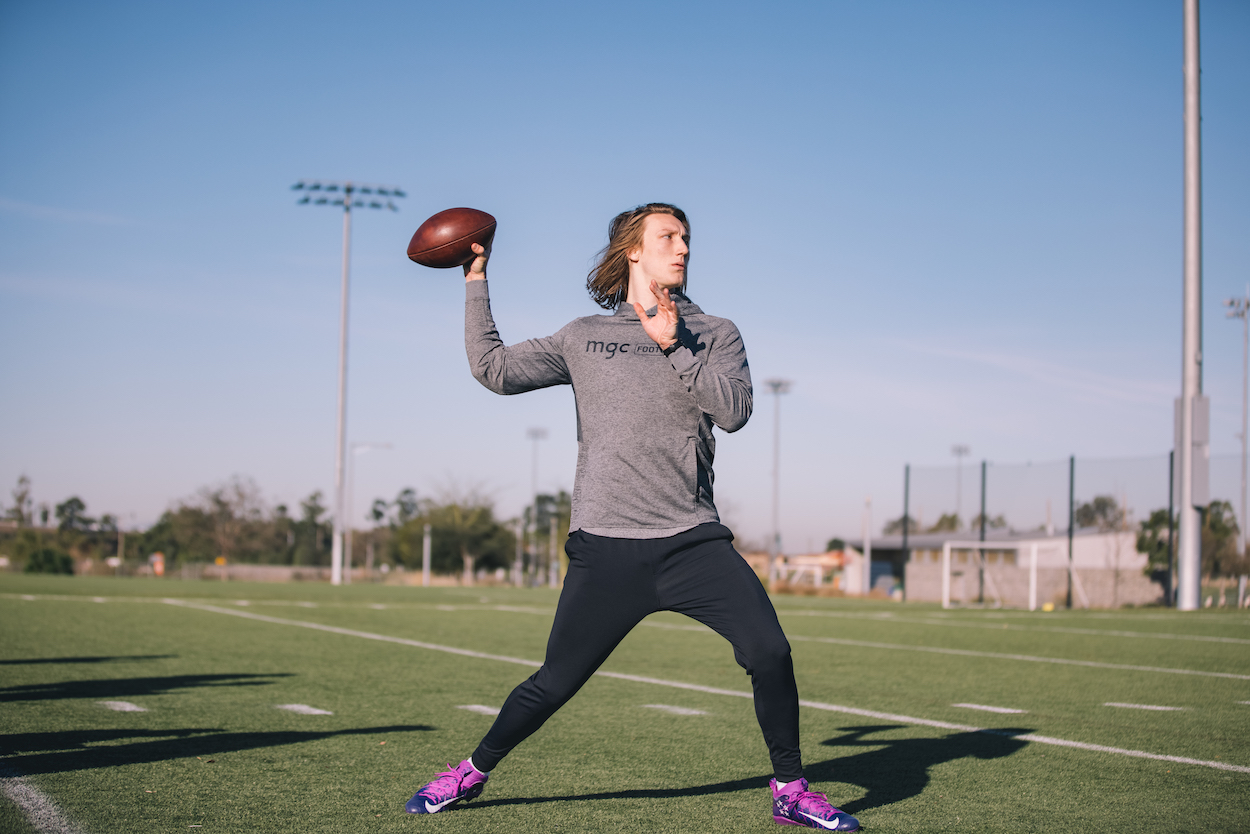 It normally takes aspiring football players years to establish themselves as top NFL draft prospects. That wasn't the case for Lawrence. The generational quarterback prospect was considered a future NFL star from the moment he stepped on the football field in high school.
As a four-year starter for Cartersville High School in Cartersville, Ga., Lawrence threw for 13,902 yards and 161 touchdowns, breaking both Georgia high school records previously held by Deshaun Watson in the process.
The 6-foot-6, 208-pound QB was dubbed a five-star recruit and one of the best prospects in high school football history. He took his talents to Clemson and led the Tigers to a 15-0 record and a national championship in 2019 as a freshman.
In a few short days, Lawrence will become the No. 1 overall pick in the 2021 NFL draft.
Lawrence was kicked off the soccer field as a child for scoring too many goals
Football has always been Lawrence's best sport, but the superstar athlete was dominant in every sport he tried his hand at growing up. During his brief soccer career as a child, Lawrence was so dominant that coaches had to pull him off the field so other players could even have a chance to score.
Lawrence's mother, Amanda, recently told the story of his fútbol prowess on the Move the Sticks podcast.
"When he was 5, he was on the soccer team because he wasn't able to play football yet. He wasn't old enough. He didn't meet the age requirement," Lawrence's mother said. "So, he would just get the ball and score. Finally, the coach of the other team was like 'listen, you've got to take him out because he is just making all the goals.' It was on a rec team, a church-league team so they didn't really keep score that much anyway. But every time the ball was tapped, Trevor would go get it and go score. And they're like, 'OK, you've got to take him out.'"
Lawrence ready to score in the NFL
Lawrence might've been forced off the soccer field as a child, but in the NFL, there's no such thing as a mercy rule. He'll have every opportunity to dominate from day one with the Jaguars, and you can bet he'll be scoring at will in Jacksonville.
"Football is where my heart's at. It's what I love to do. It's what I've loved since I was 6 years old," Lawrence said during an appearance on ESPN's First Take last Friday. "This has been my dream forever and I really believe no one works harder than me. So I think you can have both. I think people want to be one or the other. But I think, for me, that's been one of the healthiest things is realizing that this isn't the only thing in the world, you know? There's more to it. But also, football's been the biggest priority in my life, even since I can remember."
But hey, if football doesn't work out for Lawrence, he'll always have soccer to fall back on, right?