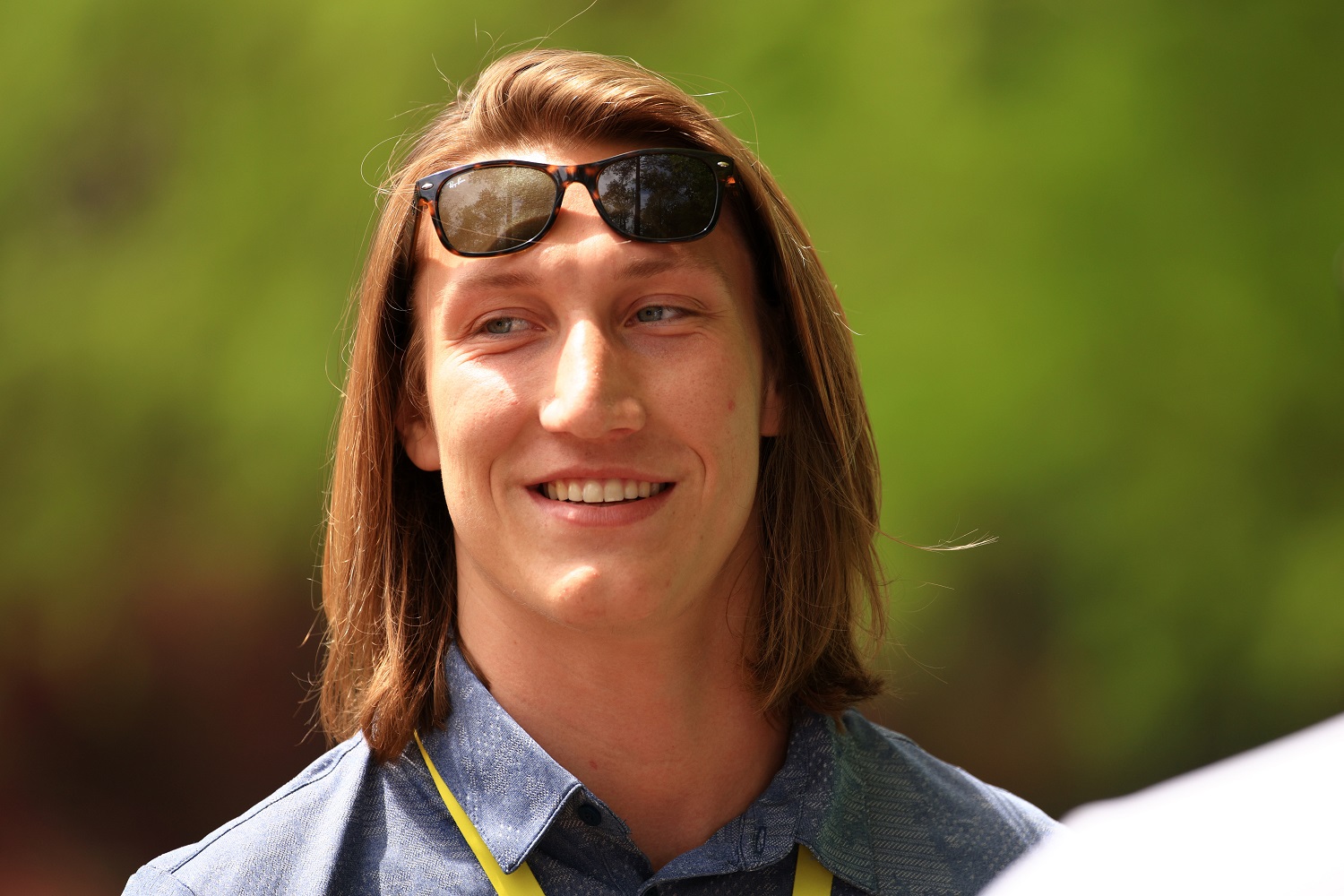 Trevor Lawrence Just Got Married and Is Already Caught up in Another Love Affair Days Before the NFL Draft
Clemson quarterback Trevor Lawrence, the likely No. 1 pick in the 2021 NFL draft, and his new bride are showing their gratitude to Jacksonville Jaguars fans by donating to area charities.
Trevor Lawrence is already familiar with the concept of living in a fishbowl. After all, you cannot be an award-winning quarterback in the ACC and expect to maintain any semblance of privacy.
That was true while he starred at Clemson and is even more apparent heading toward his seemingly inevitable selection by the Jacksonville Jaguars to open the 2021 NFL draft on April 29.
Lawrence was already adored by Jaguars fans before they took it to a new level by getting involved in his wedding. Now, the quarterback and his new bride are paying their generosity forward.
Trevor Lawrence got married three weeks before the NFL draft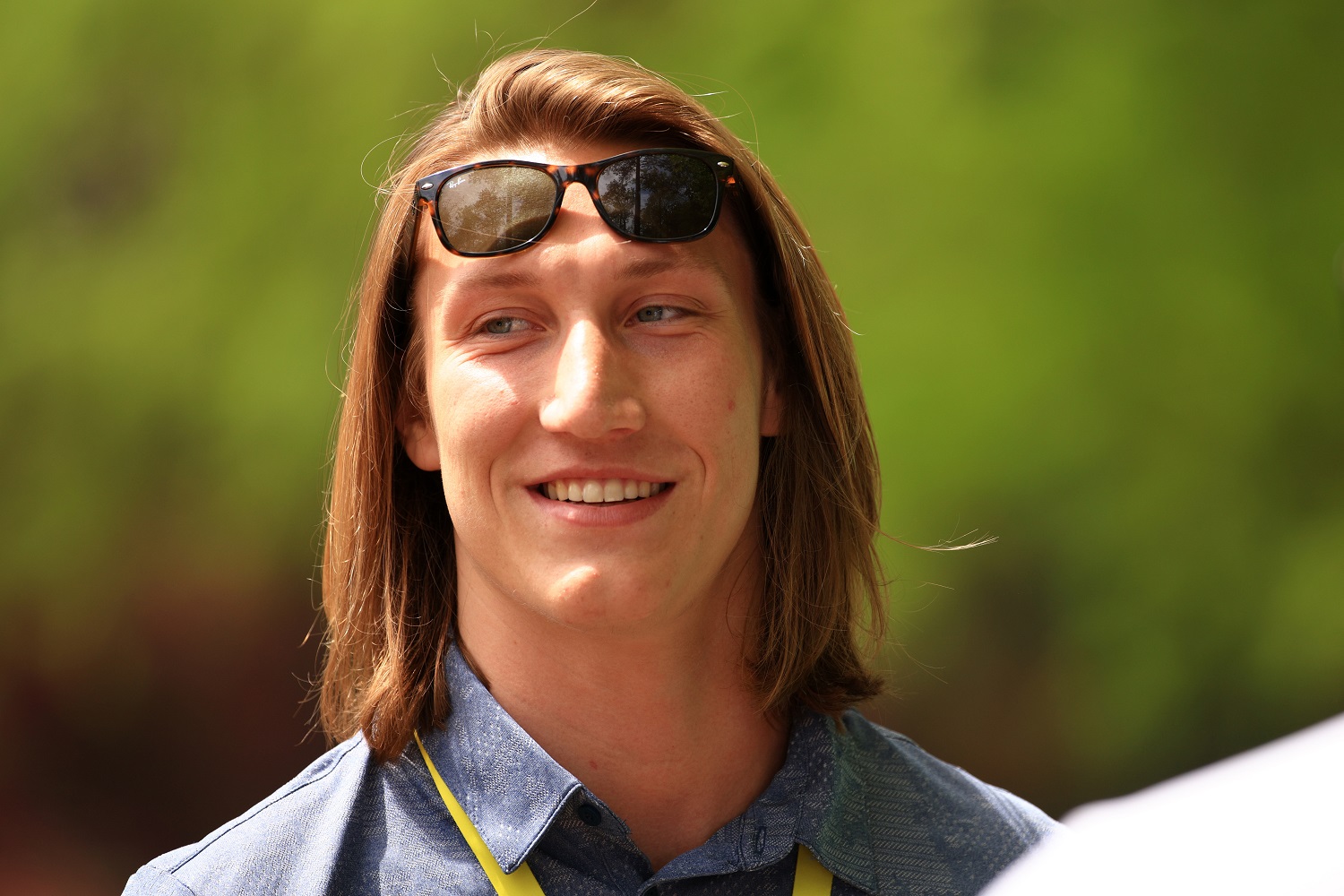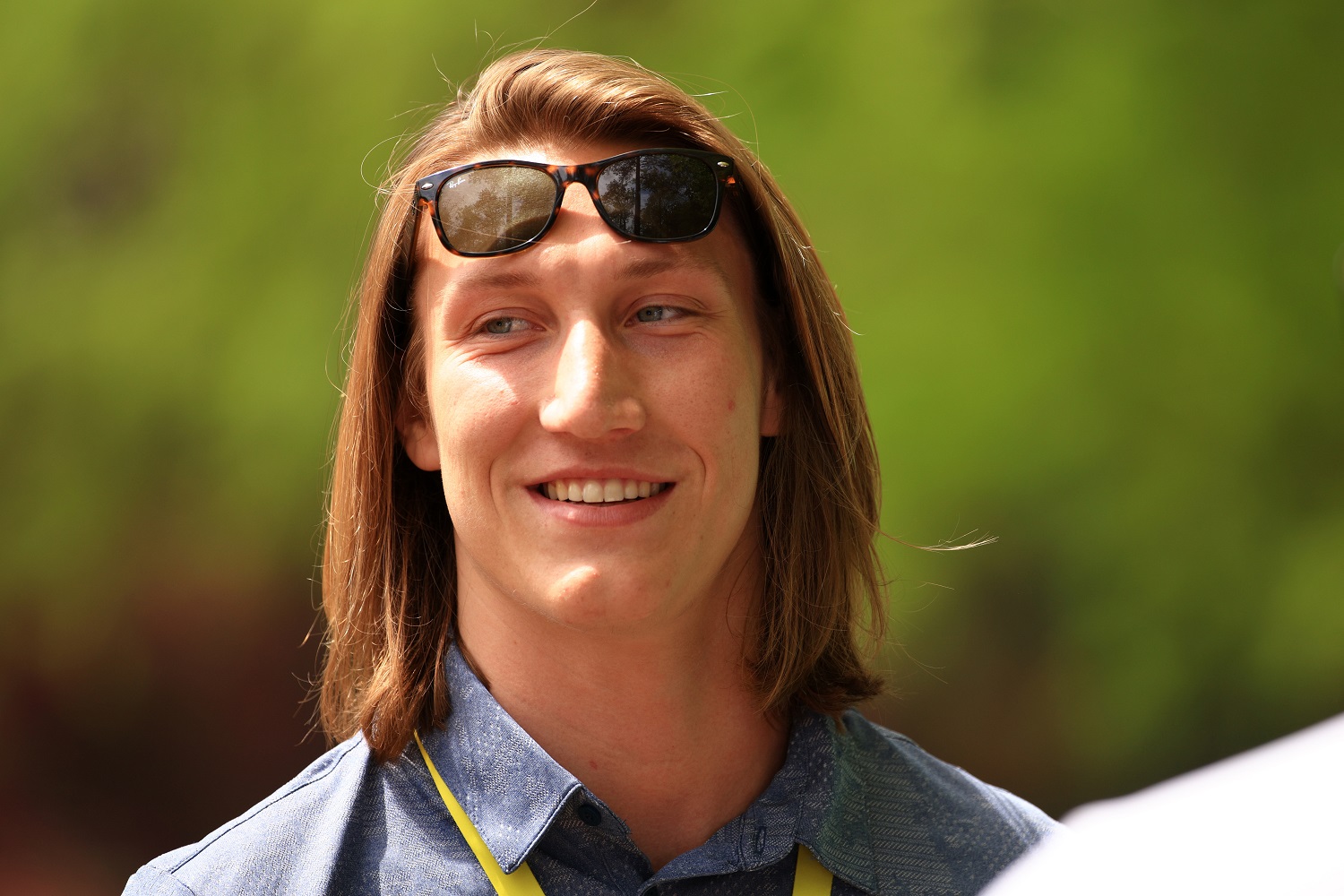 Clemson quarterback Trevor Lawrence and longtime girlfriend Marissa Mowry were married on April 10, 2021. It was the same day that the presumptive No. 1 selection in the draft should have been undergoing his NFL medical exam.
Their engagement made news last summer but was hardly a surprise. Mowry and Lawrence attended high school in Georgia and remained close in college. While Lawrence continued his football career at Clemson, Mowry played soccer at Anderson University, half an hour away.
The couple managed to have a relatively low-key ceremony this month. However, there was a spotlight on them ahead of the wedding as someone unearthed their online gift registry and posted the details online.
That's where the fun began for Jacksonville Jaguars fans.
The couple's wedding registry is still online
The moment that the Jacksonville Jaguars make Trevor Lawrence the No. 1 pick of the 2021 NFL draft, the countdown begins toward him signing for more than $34.7 million over four years. That's on top of his endorsement deal with Adidas and whatever other offers come along.
For now, though, Lawrence and new bride Marissa Mowry are just getting settled. Like many couples, they had set up a wedding registry, a common practice. After all, stuffing $300 in an envelope at the reception is kind of futile when the groom is about to pull down a $22.6 million signing bonus.
By the time word had leaked out in the media, many of the gifts in the registry had already been purchased. Among them were the $999.95 Breville "The Barista Touch" coffeemaker, a Roomba wi-fi robotic vacuum ($349.99), and the Breville Juice Fountain ($179.95).
There were still some low to moderately priced items available, and a few enterprising Jacksonville Jaguars fans took it from there. A fan by the name of Eric Dillard got the ball rolling by suggesting that the Jaguars faithful pool their money for a $300 toaster on the registry.
Trevor Lawrence is caught up in another love affair
Predictably, Jacksonville Jaguars fans responded to the idea of buying Mr. and Mrs. Trevor Lawrence the $300 toaster. However, the donations kept arriving in fan Eric Dillard's Venmo account from people wanting to get in on the joke.
"I quickly jumped back on Twitter, opened a poll with the idea of donating the rest after purchasing the toaster and maybe the vacuum," he told Sports Illustrated. "I thought it was important to float the idea first because I had already collected $2,250 at this point and wanted people to be okay with where their money was going. I believe the poll ended around 87% in favor of donating the rest to charity."
They hit $5,000 in less than half a day, and Dillard said on Sunday that the figure had reached $11,000. Touched by the charitable aspect, Lawrence went on social media to announce a donation of his own.
"Thank you @Jaguars fans," Lawrence wrote on Twitter. "We really appreciate the wedding gifts and donations for charities of our choice! In addition to the donations, Marissa and I will also be donating $20K to charities in Jacksonville. Thanks again, we hope to be a part of your community soon."
It sounds like a happy ending for all … unless the first words out of commissioner Roger Goodell's mouth on April 29 turn out to be "Zach Wilson."
Like Sportscasting on Facebook. Follow us on Twitter @sportscasting19.
[Correction: An earlier version incorrectly identified the conference in which Trevor Lawrence played.]