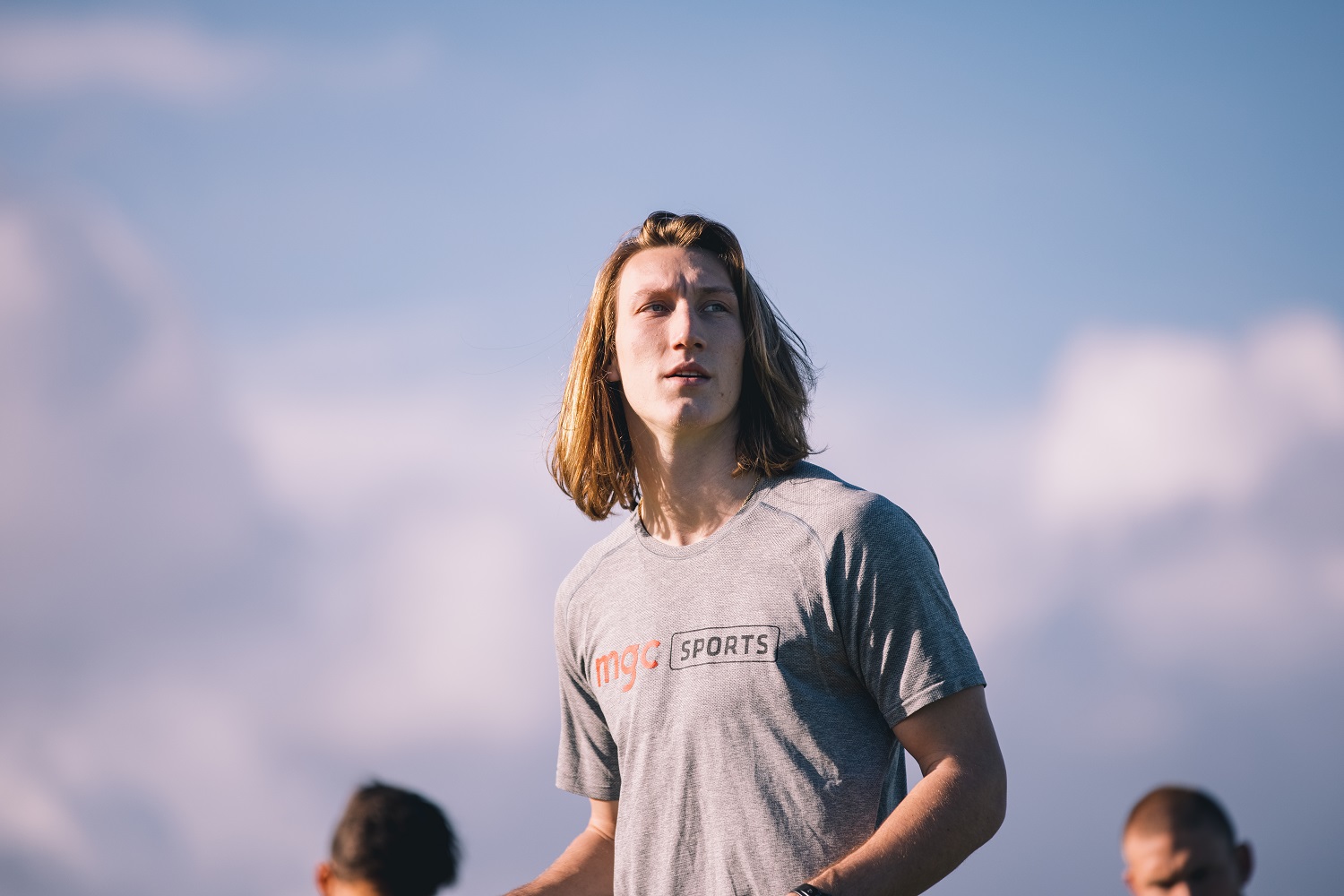 Trevor Lawrence Has Already Learned a Valuable Lesson From Cam Newton
Trevor Lawrence has signed a deal with Gatorade ahead of the 2021 NFL draft, making him the first quarterback to endorse the sports drink since Cam Newton in 2012.
At first glance, Trevor Lawrence and NFL veteran Cam Newton have nothing in common other than being quarterbacks. That changes a bit on April 29, when they will both have had the distinction of being a No. 1 overall selection in the NFL draft.
They may be two styles of quarterback, but Lawrence has already learned how to follow in Newton's footsteps. That will prove valuable as the Clemson great awaits the signing of his first pro contract.
Cam Newton has been an effective dual-threat quarterback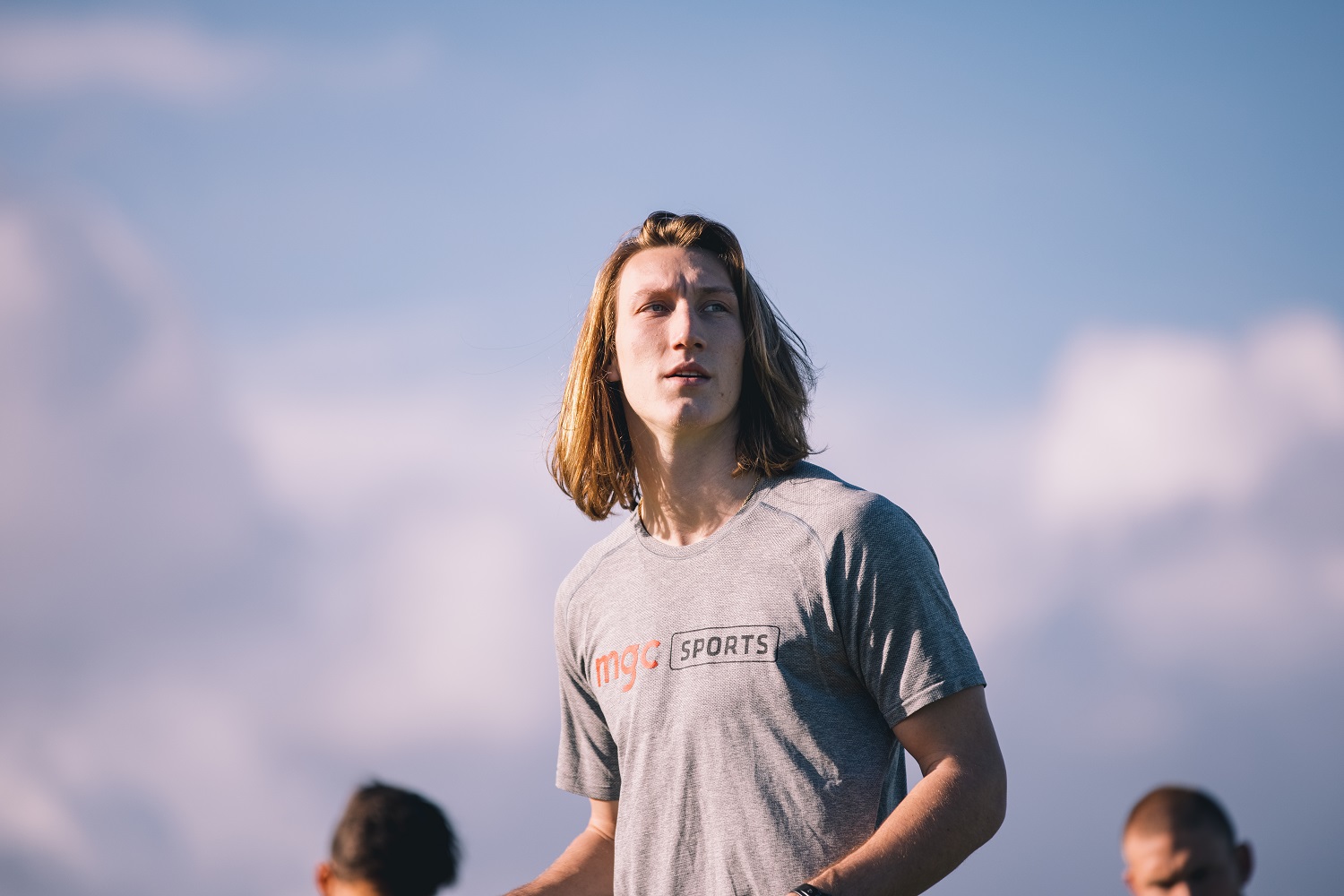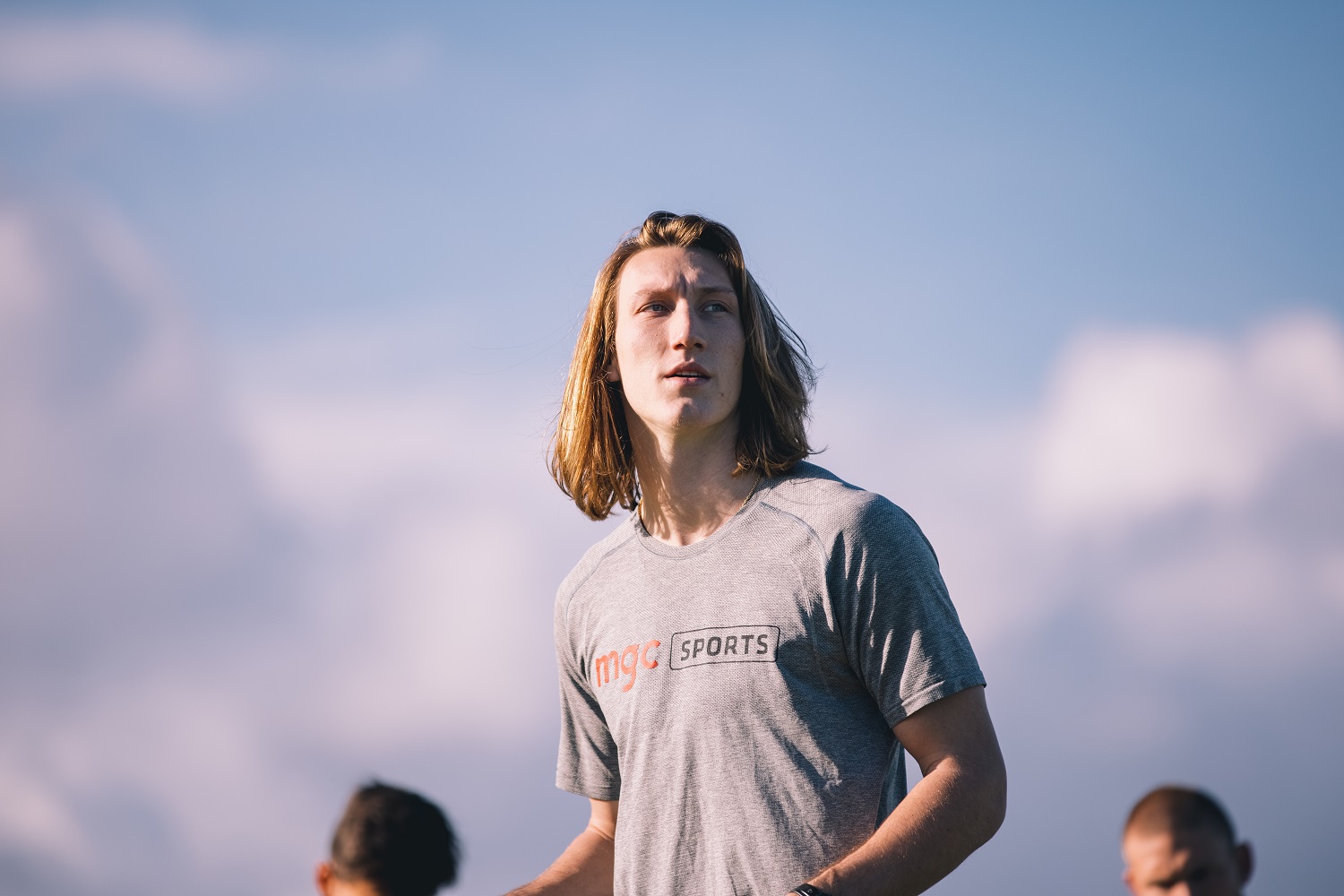 Cam Newton will turn just 32 years old early next month, but he is clearly in the latter stages of his football career. Selected No. 1 overall by the Carolina Panthers in the 2011 NFL draft, Newton has played 140 regular-season games but has posted winning records as a starter in only three of his 10 seasons.
Concerned by the injuries that limited him to two games in 2019, the Panthers let Newton go before last season. He signed with the New England Patriots for a bare-bones salary and went 7-8 as a starter for a team in transition following the departure of Tom Brady and with multiple players opting out during the pandemic.
Newton stands 6-foot-5 and has a bulldozing physique. In addition to throwing for 190 touchdowns in his career, he has rushed for 70 – an NFL record for a quarterback. He is also second in league history in rushing yards by a quarterback with 5,398. Newton has never posted better than a 99.4 passer rating in a season, and his career figure is 85.8, so the ground-game dynamic is an important part of his success.
Trevor Lawrence has more in common with pocket passers
Although he is adept on his feet and weighs 220 pounds, Trevor Lawrence is a gangly 6-foot-6 and won't be making a habit of calling his own number for the Jacksonville Jaguars other than the occasional third-and-inches situation.
Lawrence did rush for 943 yards and 18 touchdowns in 40 games at Clemson, but his build is closer to that of Peyton Manning than Cam Newton. And after throwing 90 TD passes, with just 17 interceptions, his job with the Jacksonville Jaguars for Urban Meyer will be to keep the ball moving through the air.
That requires a healthy QB, and 6-foot-6 scramblers make easy targets in a league where even linebackers have near-sprinter speed.
"I don't know what the predictions are for Jacksonville, how many games they're going to win, but whatever the prediction is, they'll exceed that, as long as he stays healthy," Clemson coach Dabo Swinney told TigerNet.com. "And that's the other thing. He's a guy that's always available. And we all know as football coaches, the best ability is availability. And he's been available."
Trevor Lawrence has already learned a valuable lesson from Cam Newton
Trevor Lawrence landed an endorsement deal with a major sports brand without having thrown his first NFL pass. Lawrence signed a multi-year contract this week with Gatorade, according to Jeff Kearney, the sports drink company's global head of sports marketing.
An industry observer told Front Office Sports that the deal is likely worth up to $2 million a year to Lawrence. The same source said the quarterback, who has a shoe deal with Adidas, is already so well known that a series of additional endorsements could net Lawrence another $5 million in his first year.
According to the website, Lawrence is the first quarterback Gatorade has signed since Cam Newton in 2012. Certainly, other quarterbacks have done deals with rival brands, but Lawrence is joining forces with the company that owns two-thirds of the market.
Lawrence is wise to follow Newton's model and lock up the easy money while he can. After earning $120 million in salary in nine seasons with the Carolina Panthers, Newton found no market for his services last year until striking a late deal with the New England Patriots. Newton settled for a base salary of $1.05 million – far below the going rate for starting QBs – but nearly quadrupled it with incentives.
Being able to sock endorsement money away over the years made New England's offer more tolerable as Newton fought to stay in the league. As a result, he's on a new one-year deal worth at least $5.4 million, according to Spotrac.com.
All stats courtesy of Pro Football Reference.