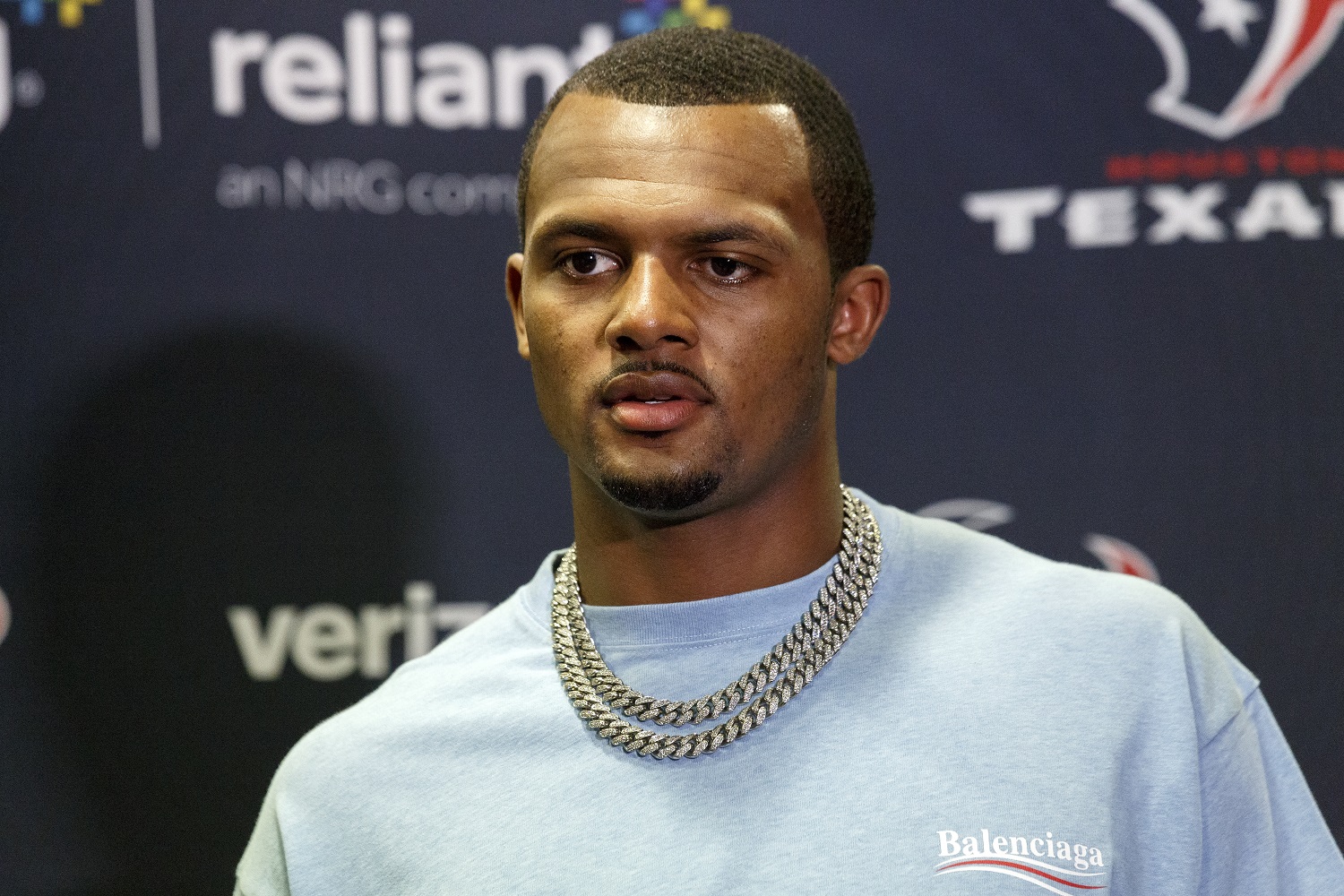 The Houston Texans Have Issued an Important Update on Deshaun Watson
The Houston Texans have issued their most elaborate statement regarding the numerous allegations and 22 civil lawsuits against quarterback Deshaun Watson.
Score one for the Houston Texans, a franchise that has fumbled every aspect of its existence for an entire year. With Deshaun Watson now embroiled in a messy civil case that could turn criminal, Texans chairman Cal McNair successfully walked the tightrope in his most extensive comments about the star quarterback.
With five months to go before the 2021 opener, McNair still has no idea who his quarterback will be this fall. But he made it clear that he understands there is more on his mind than a win-loss record, which is the right tone given the circumstances.
The gravity of Deshaun Watson's situation grows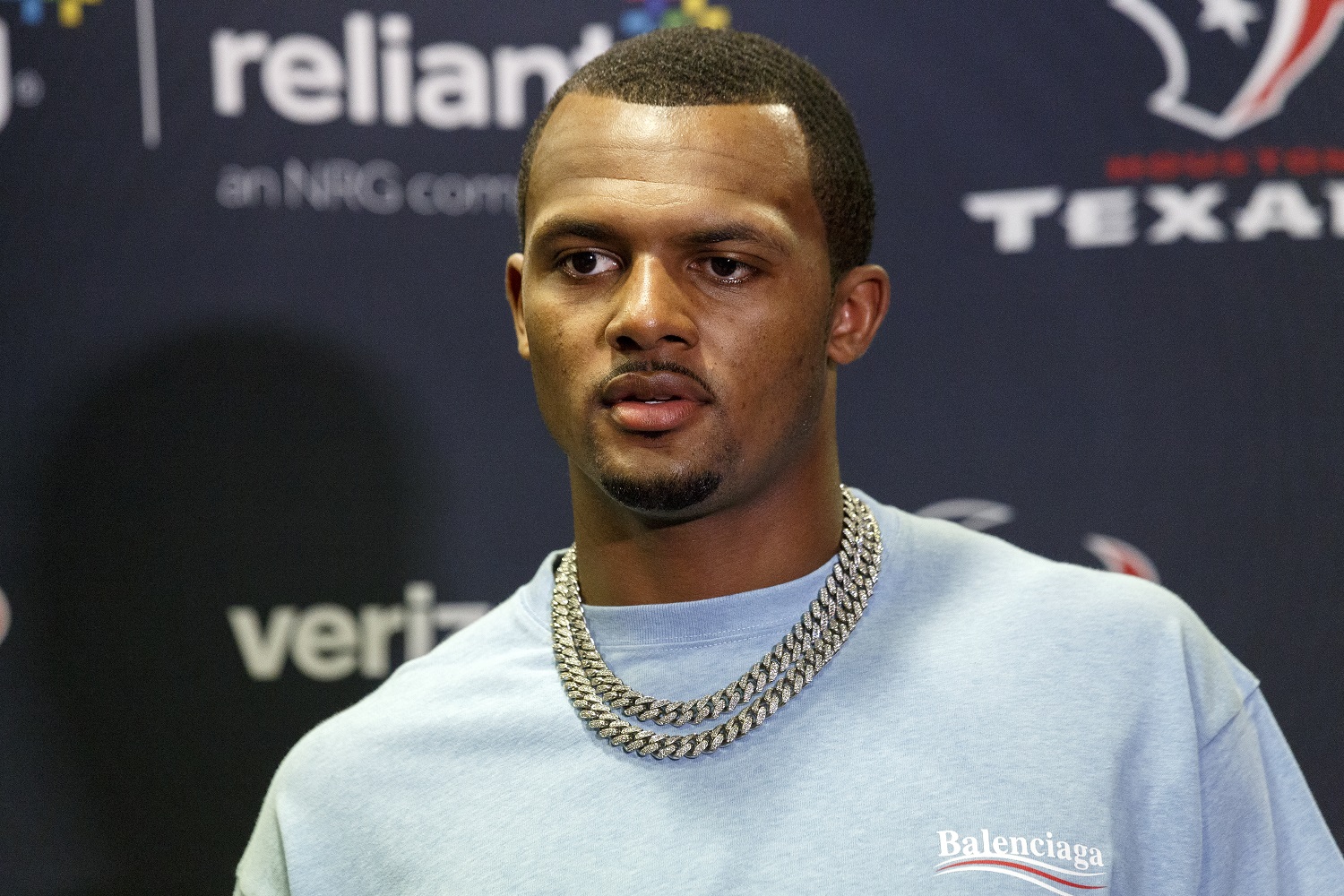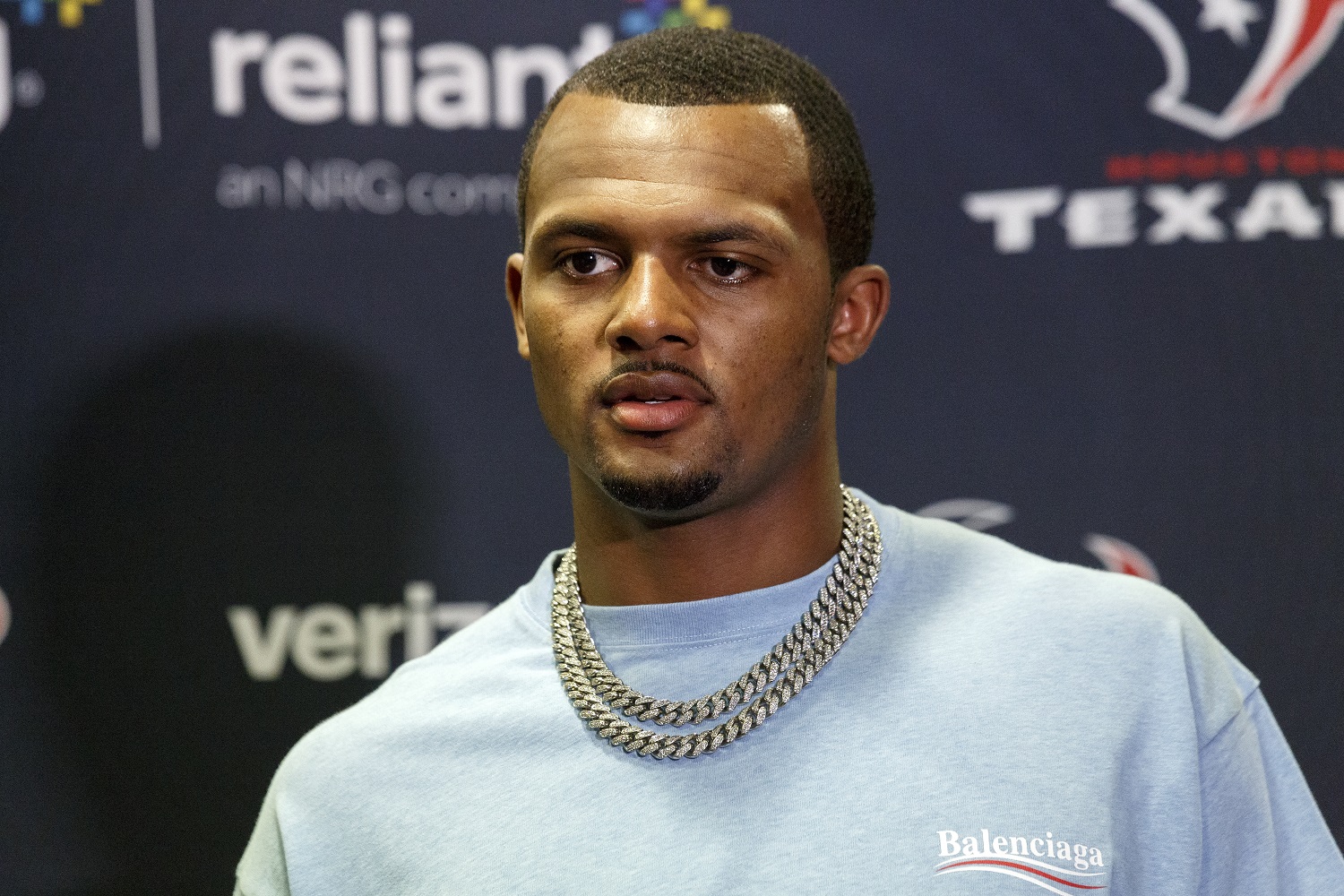 Until Tuesday, Deshaun Watson's accusers were nameless and faceless. That changed when two women identified themselves as plaintiffs in sexual assault and harassment lawsuits against the Houston Texans quarterback.
Sports Illustrated identified them as Ashley Solis and Lauren Baxley, massage therapists who are among the 22 plaintiffs to file civil lawsuits against Watson. They revealed their identities through statements from Houston attorney Tony Buzbee.
"I am a survivor of assault and harassment. Deshaun Watson is my assaulter and my harasser," Solis said in her statement. "Watson assaulted and harassed me on March 30, 2020, in my own home, doing what I love most: massage therapy."
Solis said she can no longer work with patients without her hands shaking. She said the profession that "I love so much has been forever tainted."
The numerous lawsuits Watson faces cite events between March 30, 2020, and March 5, 2021. Watson denied the account from the initial lawsuit against him on March 16 but has not commented recently.
The Houston Police Department disclosed on April 2 that it has begun an investigation.
The Houston Texans issued an important update
On Monday, local media reported that Houston Texans owner Cal McNair wrote to season ticket holders to break a long period of silence by stating the organization takes allegations of assault against Deshaun Watson seriously and that the matter is "deeply personal to our family and remains a priority."
After initially resisting the trade Watson had demanded, the Texans appeared willing to consider options last month. And then the first allegations surfaced, putting a dent in the quarterback's value. This, then, was the right time to face the public and remind Texans fans there is more at stake than trade value.
"As reported, HPD and the National Football League are conducting investigations and we will cooperate fully," McNair wrote. "We respect the legal process and will continue to monitor the situation closely.
"While we await the conclusion of these investigations, we express our strong stance against any form of sexual assault. Our family and the entire Houston Texans organization are deeply troubled by any form of abuse and we condemn this type of behavior. We will continue to commit resources to help prevent abusive behaviors from occurring in our community and ensure respect for all."
What will happen to Deshaun Watson?
Pro Football Talk has floated the possibility that Deshaun Watson could miss multiple seasons while dealing with nearly two dozen civil suits, saying there's already a good chance that 2021 is already off the table.
The idea of the NFL imposing a suspension beyond the upcoming season feels like a reach, particularly if the player's representatives are successful in fending off at least some of the allegations and settling other lawsuits.
However, the involvement of Houston police raises the possibility of criminal charges, which would be an entirely different matter. At a minimum, Watson would need to throw all of his focus into the combination of the civil and criminal proceedings that would likely last into 2022. Obviously, incarceration would put what, to this point, has been a stellar NFL career on hold indefinitely.
Realistically, the 32 NFL owners might deem him unemployable, even after a short prison sentence, if Watson is convicted of a crime that is sexual in nature. It would be yet another blow to the Texans, who went from playoff contenders to a joke of a franchise in just one year, but football is secondary – in fact, a very distant second – in the big picture.
Like Sportscasting on Facebook. Follow us on Twitter @sportscasting19.