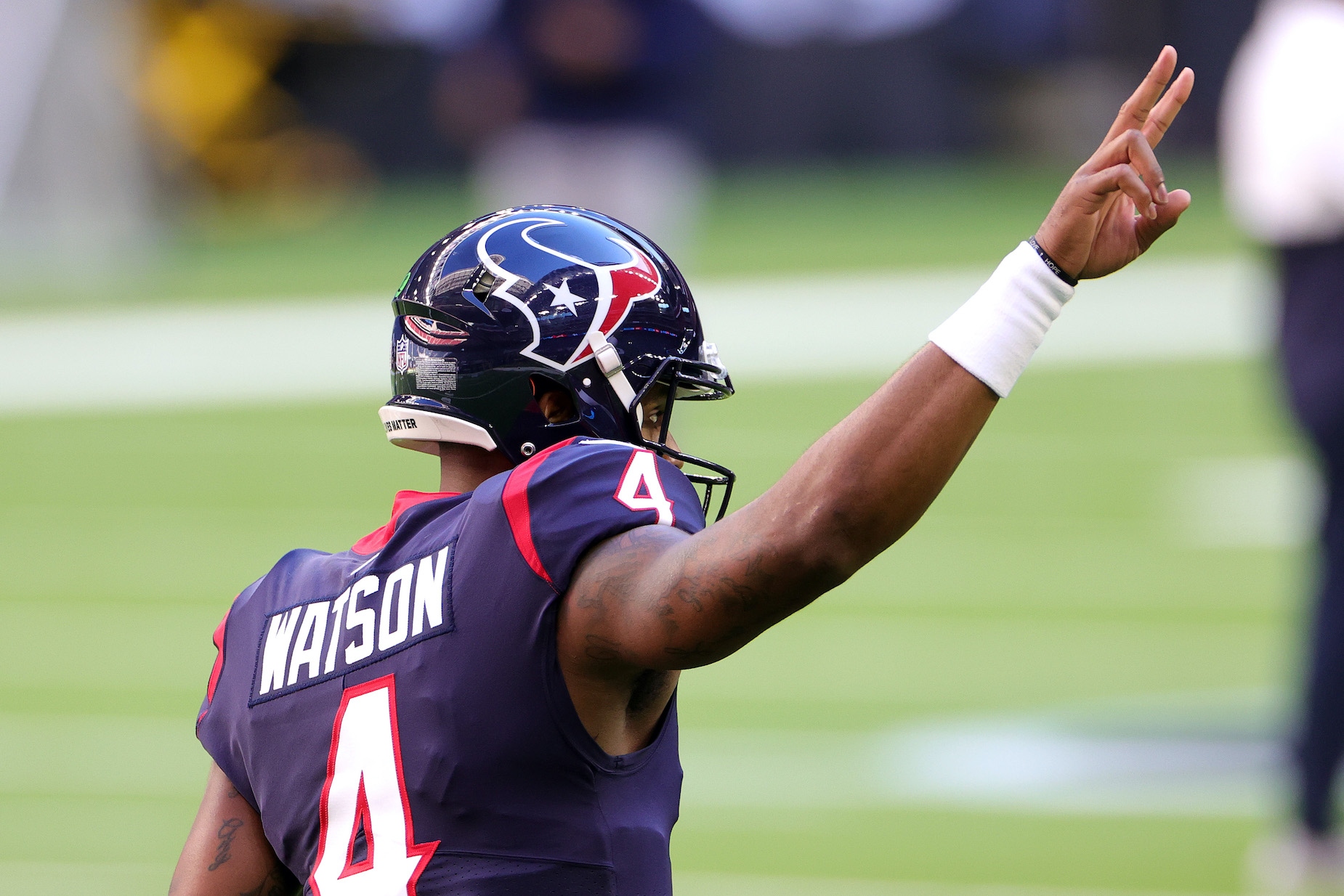 Houston Texans QB Deshaun Watson Is Reportedly Willing to Waive His No-Trade Clause to Join 3 Specific Teams
Deshaun Watson has made it clear: he wants to leave the Houston Texans. According to a recent report, he'd be willing to join three specific teams.
In the modern NFL, every serious contender needs to have a talented quarterback on their roster. While the Houston Texans have one in Deshaun Watson, there's also a major problem: the signal-caller wants out ASAP. The team, however, isn't prepared to pull the trigger, setting up an awkward offseason standoff.
While it's not clear which side will get their way in the end, we may have a clue about Deshaun Watson's future. According to a recent report, the quarterback is prepared to waive his no-trade clause to join three specific teams.
Deshaun Watson has become a star with the Houston Texans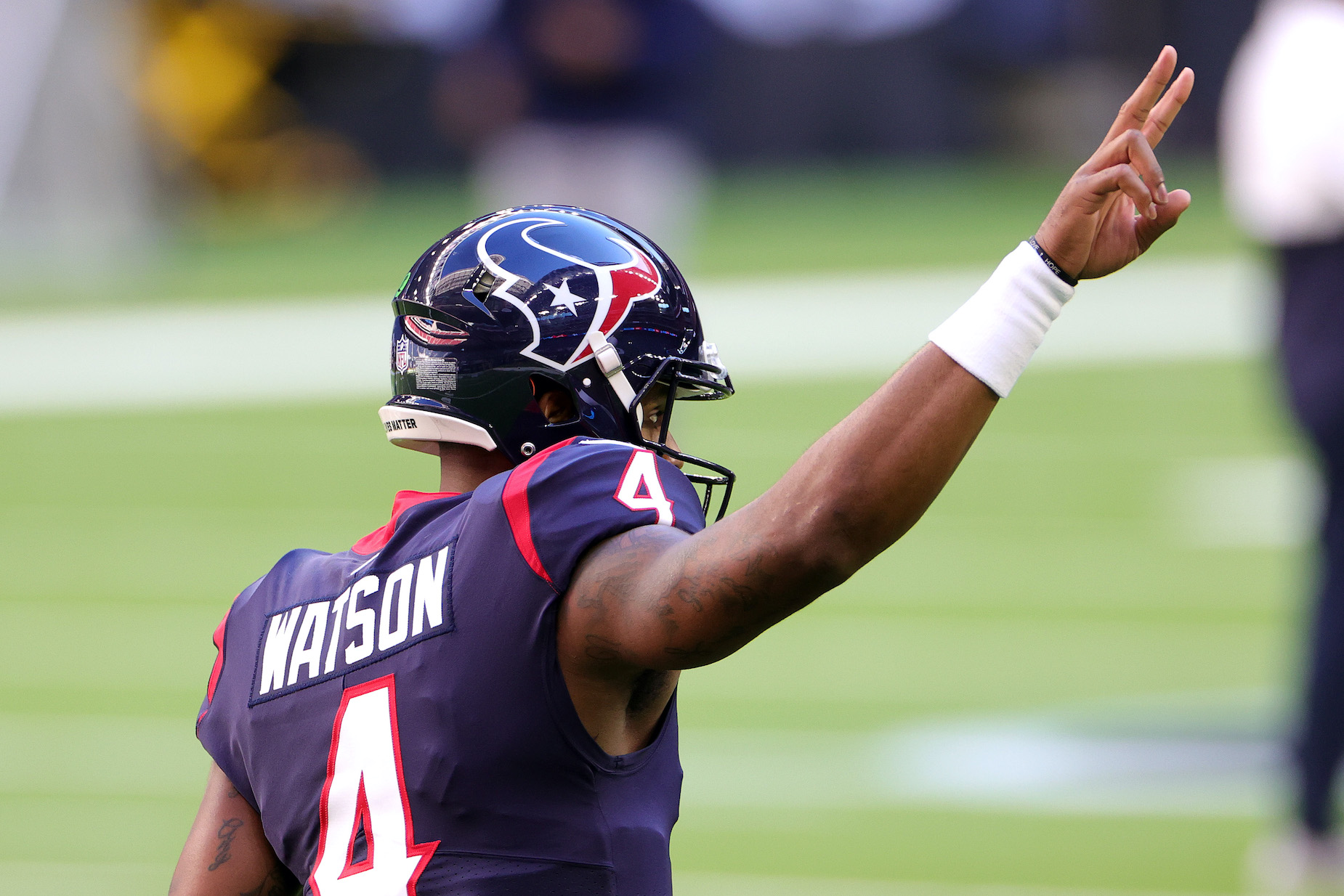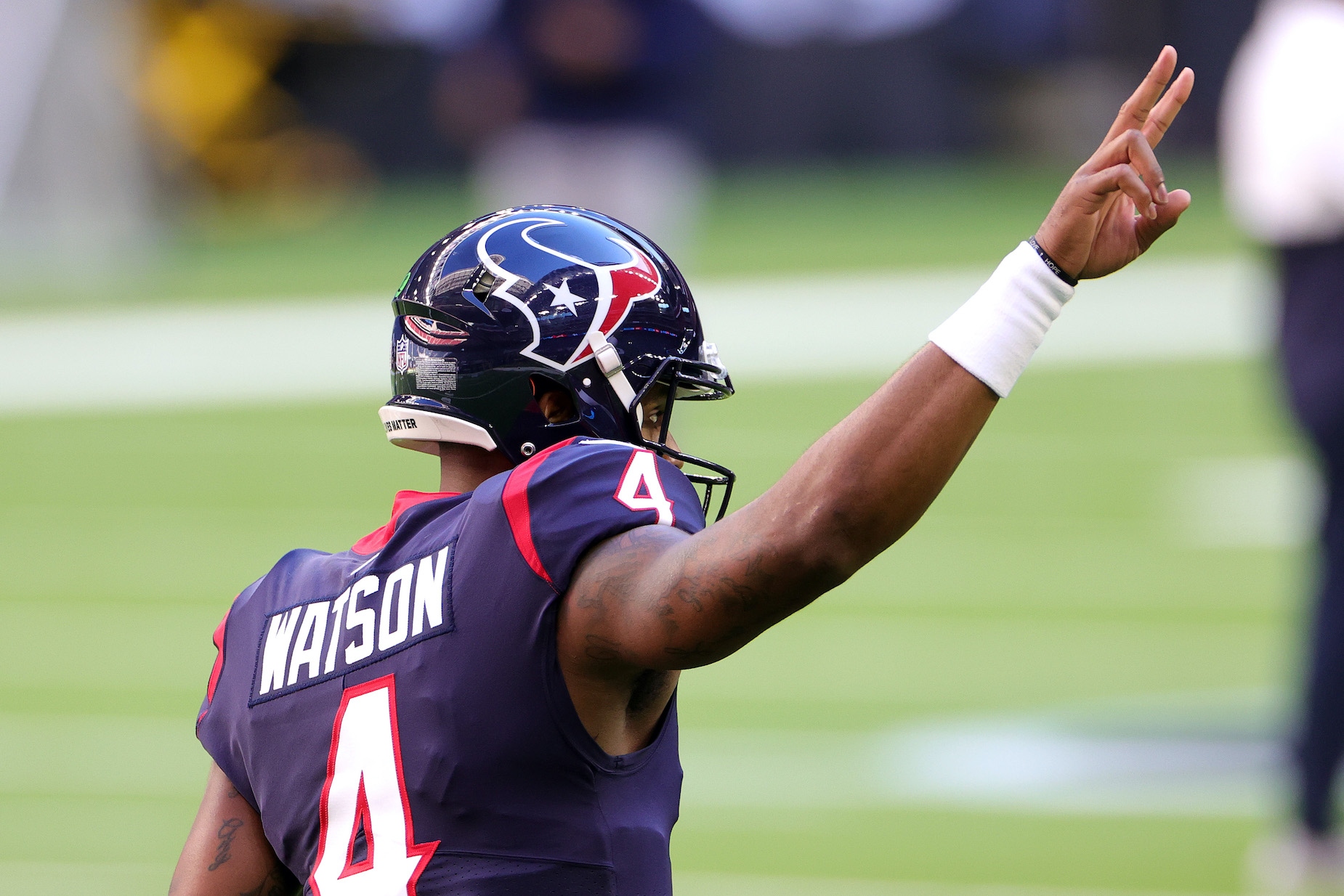 In the grand scheme of things, Deshaun Watson hasn't been a member of the Houston Texans for too long. During his four years with the franchise, though, he's proven himself to be quite the quarterback.
Watson played his college ball at Clemson, where, after some injury issues as a freshman, he grew into a legitimate star. He threw for 4,109 yards and 35 touchdowns as a sophomore, leading the Tigers to the National Championship game and earning Heisman Trophy runner-up honors; the following season, his stats improved across the board, and Clemson managed to win the big game.
On the back of that success, Watson entered the 2017 NFL draft and joined the Houston Texans as the 12th-overall pick. Similar to his time in college, the quarterback's first season would be curtailed by injury; once again, though, he'd return better than ever.
Since then, Watson has started 47 of the Texans' 48 regular-season games. Even as the team has declined, he's still put in impressive performances; during a tough, 4-12 2020, for example, he still threw for 4,823 yards and 33 touchdowns.
The Houston Texans' quarterback wants to be traded
As mentioned above, Deshaun Watson has emerged as one of the NFL's top quarterbacks, despite playing for a struggling Houston Texans team. That reality, as you might imagine, isn't a recipe for a happy marriage.
Despite signing a sizable contract ahead of the 2020 campaign, Watson now wants out of Houston. The team, however, isn't exactly rushing to grant his wish. In fact, new general manager Nick Caserio has publicly said that he has no interest in trading his starting quarterback.
Those comments have, understandably, set up a bit of a standoff. From the team's perspective, Watson is under contract; they're within their rights to refuse to trade him or, at the very least, holdout for an offer that they deem acceptable.
On the quarterback's side of things, his options are limited. Without knowing what's really happening behind the scenes, Watson can either be a good soldier and hope that the Texans will eventually move him or chose the nuclear option and make such a public stink that the team simply can't keep him around. Neither of those plans, however, comes without some risk.
At this point of the offseason, though, the drama probably won't end anytime soon.
Deshaun Watson is reportedly willing to join three specific teams
As a star player, Deshaun Watson does have an additional ace up his sleeve: a no-trade clause. Should the Texans try to pull the trigger on any deal involving their quarterback, he'll have to agree to it.
While nothing is set in stone as of now, there are reports that Watson would waive his no-trade clause for three specific teams. According to an ESPN Upstate report, the quarterback would be willing to join the New York Jets, the Miami Dolphins, and the Carolina Panthers.
Although that's not exactly groundbreaking news—the Jets haven't been blown away by Sam Darnold, and both the Dolphins and Panthers have already been linked to Watson—the report does start to connect the dots. If the quarterback isn't willing to join those teams, talks would be dead before they even started.
While there's still a long way to go before Deshaun Watson (potentially) leaves Houston, we now have a bit more clarity on what his future could hold. If nothing else, fans of the Dolphins, Jets, and Panthers will have something to dream about during a long, cold offseason.
Stats courtesy of Sports-Reference and Pro-Football-Reference