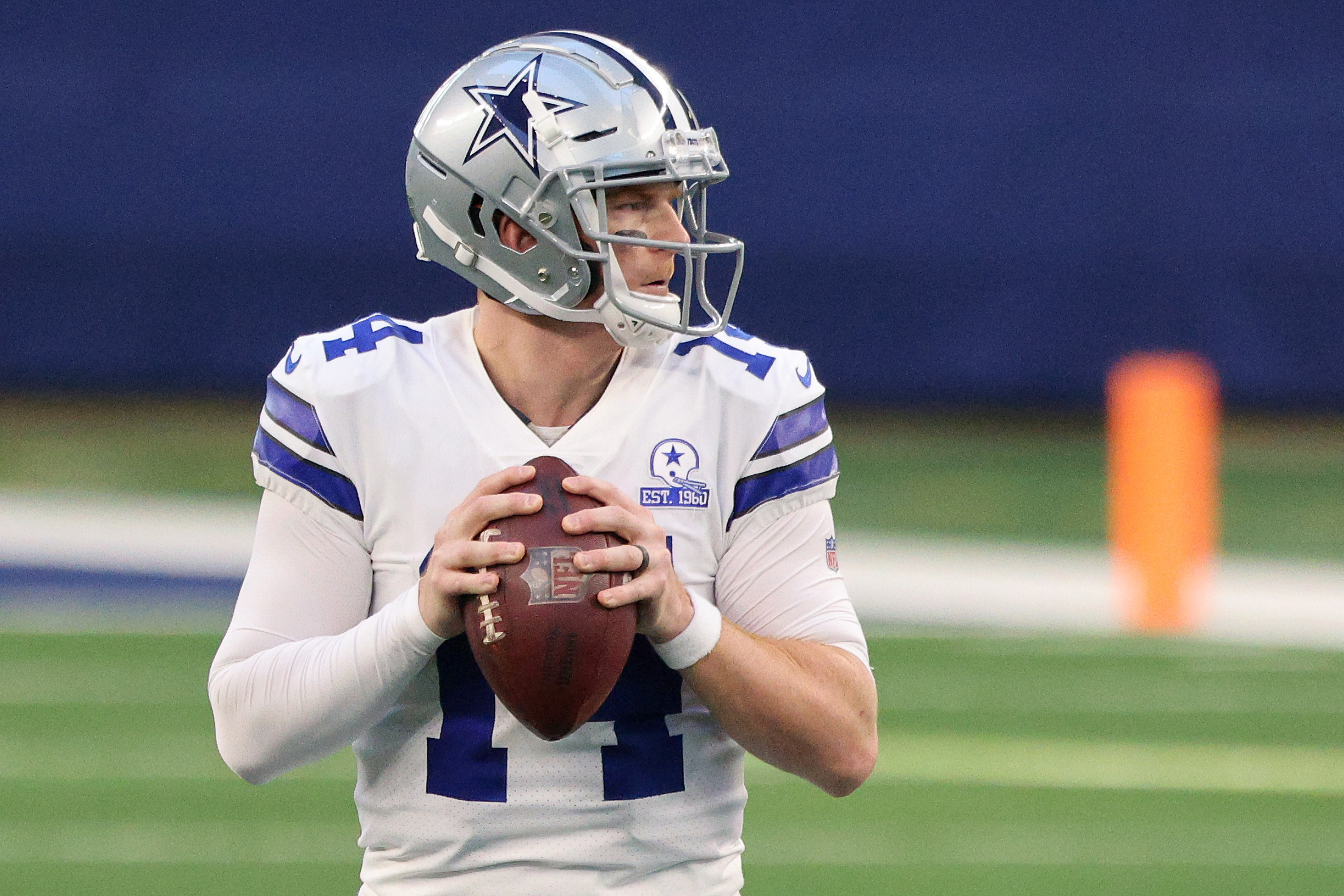 How Dallas Cowboys QB Andy Dalton Could Unbelievably Pocket an Extra $1 Million This Sunday
A look at how Dallas Cowboys quarterback Andy Dalton could earn an extra million dollars if a few different things play out in Week 17.
Only a few weeks ago…well, actually longer than that…it was thought that the Dallas Cowboys had no chance to make the NFL playoffs. Dak Prescott had gone down with an injury in Week 5. Andy Dalton was forced to miss time with a concussion and COVID-19. Two virtually unknown quarterbacks in Ben DiNucci and Garrett Gilbert were thrown in the mix. The defense was on pace to be the worst in NFL history and the Cowboys were sitting in last place in the NFC East, easily the worst division in football in 2020.
Yet here we are heading into Week 17 and Andy Dalton has the Cowboys on a three-game winning streak with a chance to sneak into the postseason, although Dallas will still need some help from the Philadelphia Eagles, who they just manhandled on Sunday. As for Dalton, he'll have a bit of extra incentive on Sunday when the Cowboys face the Giants as he can earn himself an extra million bucks if things play out the way he'd like them to.
Andy Dalton has been fantastic for the Dallas Cowboys since returning from his concussion and COVID-19
When the Dallas Cowboys signed Andy Dalton to a one-year contract ahead of the 2020 season, they were obviously hoping not to have to use him. But when Dak Prescott went down in Week 5 against the New York Giants with that gruesome ankle injury, the three-time Pro Bowler stepped right in and helped the team to victory that day.
Just two weeks later, however, Dalton himself went down with a concussion after taking a dirty hit from Washington linebacker Jon Bostic and was then forced to miss more time when he was diagnosed with COVID-19 just as he was about to return. But since he's returned to the lineup, he's been absolutely fantastic in leading the Cowboys to four wins in six games, including three straight heading into Week 17.
Over the last six games, Andy Dalton has completed 67.2% of his passes for 1,474 yards with 13 touchdowns against just four interceptions. In Sunday's win over the Eagles, he had his best game with a star on the side of his helmet, completing 22 of 30 passes for a season-high 377 yards with three touchdowns, and has Dallas in position to win the NFC East, which most people didn't think was possible even a week or two ago.
"America's Team" still has a chance to win the NFC East
With Andy Dalton leading the Dallas Cowboys to a 37-17 win over the Eagles on Sunday and the Washington Football Team losing to the Carolina Panthers, 20-13, "America's Team" can actually still slide in and win the division despite being in sole possession of last place just a few weeks back.
If the Cowboys can go to New York (well, New Jersey) on Sunday afternoon and knock off the Giants and the Eagles can defeat Washington in Philadelphia on Sunday Night Football, Dallas would win the NFC East and host a wild-card game as the No. 4 seed in the NFC. But if Dallas loses or Washington wins, the Cowboys are going home for the year, which Andy Dalton certainly doesn't want to see as he stands to earn a $1 million bonus if the Cowboys get into the playoffs.
Andy Dalton earns a $1 million bonus if the Dallas Cowboys make the playoffs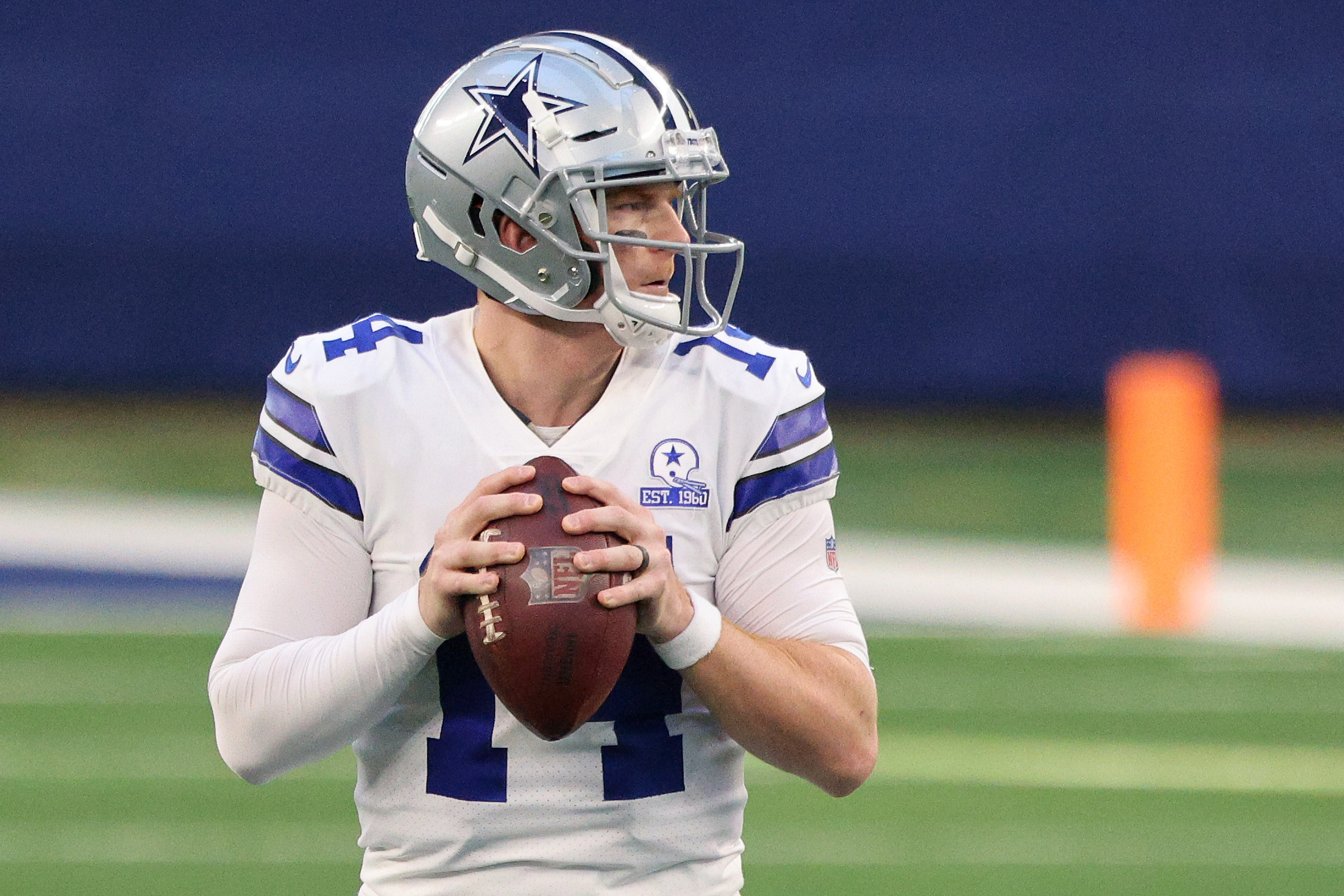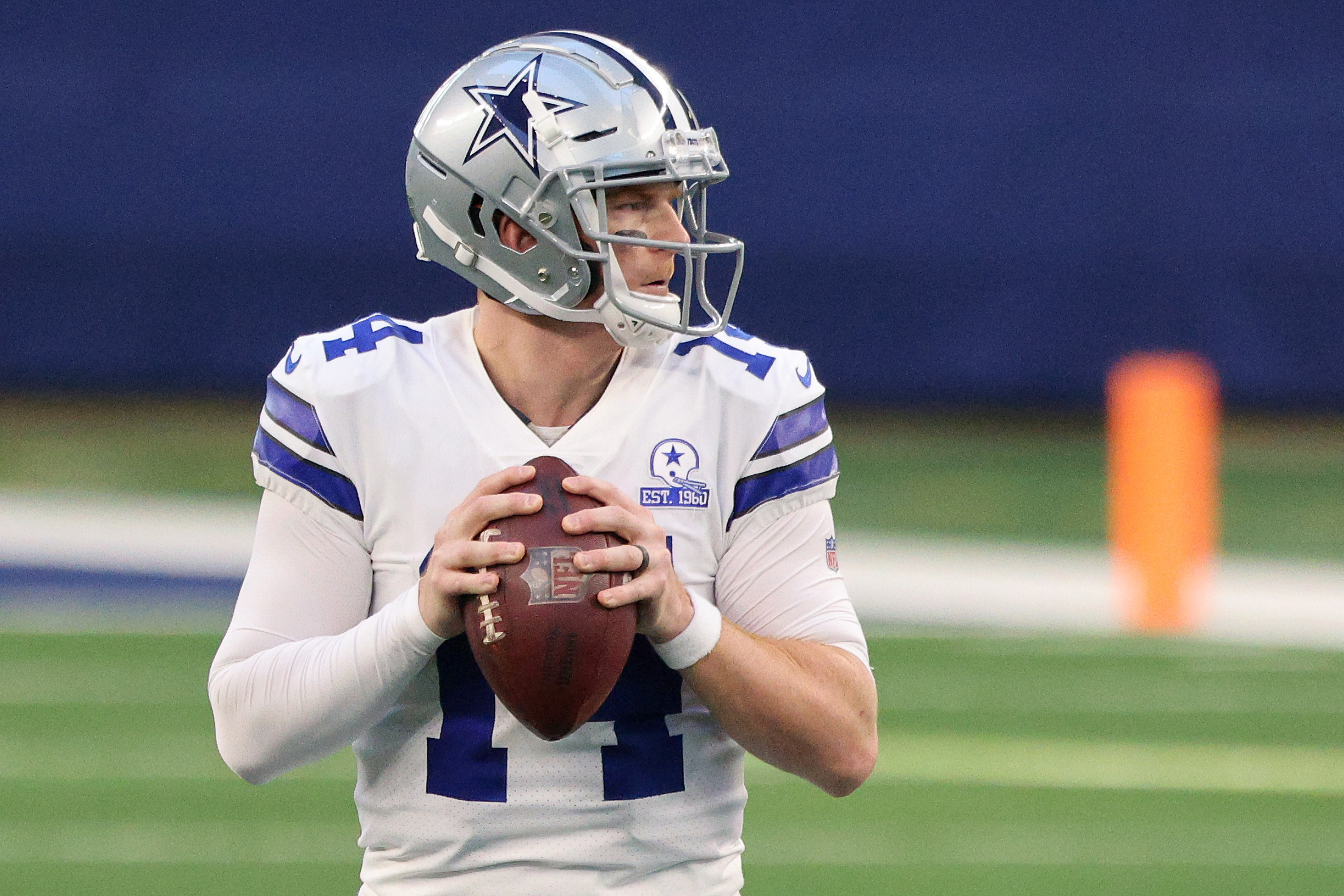 When Andy Dalton decided to sign with the Dallas Cowboys to back up Dak Prescott, he signed a very team-friendly deal. It was a one-year contract that included $3 million in guaranteed money ($2 million base salary + $1 million signing bonus) with a chance to earn up to $4 million more in incentives.
One of those incentives is worth $1 million if the Cowboys reach the playoffs, provided he plays at least 50% of the offensive snaps for Dallas during the season. Heading into Week 17, Dalton has taken part in 533 of 1.059 offensive snaps for the Cowboys in 2020, which comes out to 50.3%. Assuming he plays at least half the game for Dallas on Sunday against the Giants and the Cowboys somehow win the NFC East, Andy Dalton will be a million bucks richer.
In addition, again assuming the Cowboys even get into the postseason, Dalton can earn $500,000 if Dallas wins in the wild-card round, another $500,000 if they can win in the divisional round, $750,000 for an NFC Championship Game victory, and $1.25 million for a Super Bowl win.
While the rest of those bonuses sound unlikely, the chance of Andy Dalton collecting $1 million for the Dallas Cowboys reaching the postseason isn't far-fetched at all given how he's been playing.
Stats courtesy of Pro Football Reference — Contract info courtesy of Spotrac