How Defensive Lineman David Carter Was Scared Into Becoming a Vegan: 'Our Black Men Are Dying'
We're always interested in seeing what NFL players do in retirement, especially when they develop totally new looks, interests, or side hustles. Any big changes, including extremes in weight fluctuation, aging, and style are certain to catch our attention. Such has been the case with former defensive lineman David Carter. 
David Carter's NFL highlights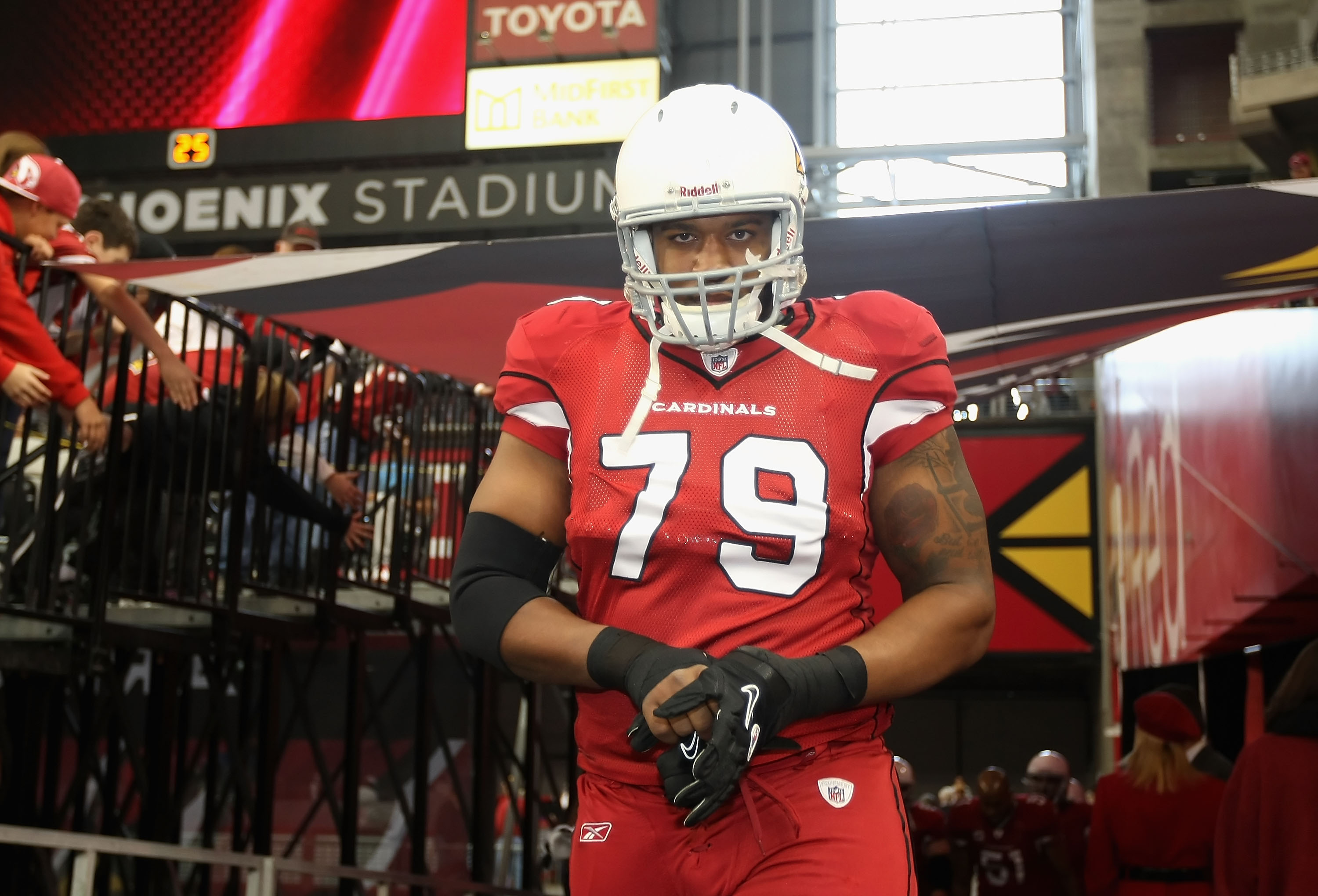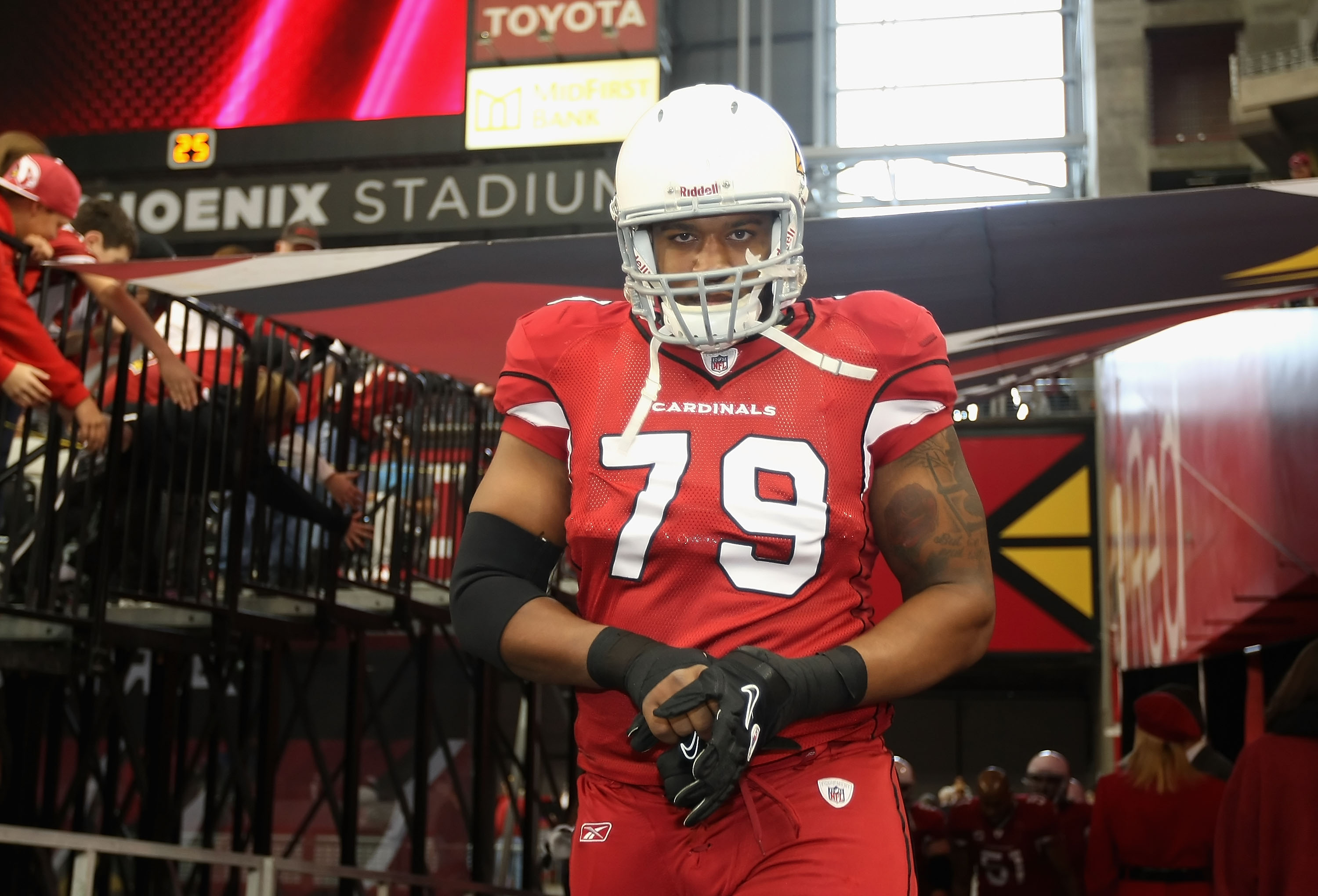 Carter's NFL career isn't the focus of this story. But we'll review it anyway. In 2011, Carter was drafted by the Cardinals. In his two seasons with Arizona, he racked up 17 tackles and one sack in four games. Then, in 2013, he signed with the Dallas Cowboys to bolster a then-weak defensive line. He played three games. From there, he signed to the Jacksonville Jaguars, and then to the Chicago Bears. 
It was around this time, reports Fontana Herald News, that Carter began pursuing veganism: "The Bears and the Olivet Nazarene University staff took the best care of me during camp … They were up for the challenge from day one and prepared delicious off-menu vegan items for me every single day."
Why did Carter go vegan?
While playing in the NFL, Carter kept up his 300-pound frame with a steady diet of red meat and high-calorie foods. This became hard for him long-term. According to a piece Carter wrote for Blavity, his unhealthy diet combined with his career and his body's unique issues led to him feeling aches and pains typically expected in old age. Carter wrote:
"At 23 years old, lifting myself from my tub was almost impossible, excruciatingly painful. Active in the NFL, I played for the Cowboys, Cardinals, and the Jaguars. Along with tendonitis, my blood pressure was off the charts; anti-inflammatories and painkillers were essential components of every day."
Carter learned that the average age of death for NFL players is 56; not due to specific football-related injury but due to diet-related complications from heart disease, cancer, strokes, and diabetes. Then, he saw the documentary Forks Over Knives on Netflix. Immediately, Carter switched to veganism. 
Carter's struggles and success
Instead of guzzling milkshakes and eating six double hamburgers in one sitting, Carter eliminated animal-based and processed foods from his diet completely. He made these changes literally overnight. In a matter of weeks, he dropped nearly 40 pounds and was in danger of losing his job. 
As he told Sports Illustrated, "I found out there are vegan bodybuilders and reached out to them for advice. I was basically eating six meals a day and smoothies in between. I was eating every two hours. When I was trying to gain weight, I would wake up in the middle of the night to eat."
Now retired from the NFL, Carter no longer needs to balance the physical demands of his job with his vegan lifestyle. He's become somewhat of an activist, touring the country and educating communities about food-informed eating and healthy lifestyle choices, focusing in particular on communities of color.
Carter wrote for Blavity: "The urgency around dealing with this issue as a community is at an all-time high … our black men are dying … It's time for us to change the narrative by electing to franchise farmer's markets instead of fast food chains."
As one of the first NFL players to openly promote a vegan lifestyle, his message has certainly garnered attention. And there's no shortage of opinions on his choice. Fortunately for Carter, he feels fit and healthy.
Unlike other athletes who lost insane amounts of weight, Carter isn't following some impossible-to-follow diet. He's following a sustainable habit of plant-based eating that other athletes may find beneficial. Boxers and MMA fighters, take note! There's more than one way to cut a little weight.