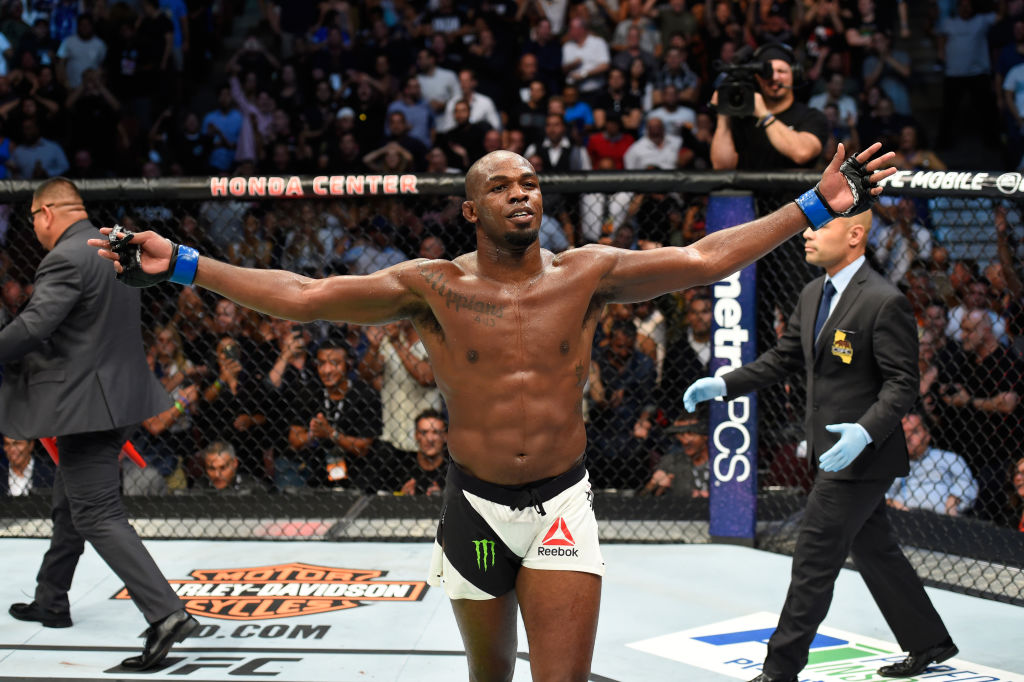 How Does a Fighter Get Into the UFC?
The UFC is a unique sport in many ways. One way that stands out is that there isn't a set path for a fighter to get into the UFC. So how do you get in?
If you want to punch people in the face and make millions of dollars, the UFC may be for you. However, unlike other sports organizations like the NBA or the NFL, there are no drafts or rookie leagues. As a result of that, there are several ways to join the UFC, here's how.
Apply
If you're a fighter who's fought in smaller organizations, then you can apply to be a fighter just like how you'd apply for a regular job. The UFC mainly uses this for recruiting people for its TV shows, such as Dana White Looking for a Fight or Dana White's Tuesday Night Contender Series.
People who were discovered through those shows have made it onto the big stage, too. For example, the funny and exciting Brazilian fighter, Johnny Walker, first fought on Dana White's Tuesday Night Contender Series before he was given a contract to fight in the UFC.
If you get picked for this, then you'll get exposure at the very least as those shows get many thousands of viewers. However, there's no guarantee that you'll fight for the UFC if you apply, but it's still a better shot than not trying at all.
Feeder leagues
The UFC doesn't have a rookie league, but it does have a couple of feeder leagues. These are MMA organizations that have partnered with the UFC and the UFC will, in turn, hire fighters who've fought in those organizations.
The most popular feeder league is probably Invicta Fighting Championships, which is an all-women's MMA organization. The UFC has recruited several of their best fighters, such as Megan Anderson and Angela Hill, to fight in the UFC.
Another popular feeder league is Combate Americas, which is an MMA organization that's geared towards Hispanic and Latin American viewers. Like Invicta, Combate Americas is also partnered with the UFC and the UFC will recruit fighters from there from time to time. 
These feeder leagues are like any other smaller MMA organization and they're relatively easy to get a fight in so long as you already have a fight record. If you want to be noticed by the UFC, then fighting in a feeder league is a good bet. 
Have connections
Like any other job, connections sometimes matter more than merit. Many fighters have joined the UFC because someone already in the UFC knew them and recommended them. 
For example, Khabib Nurmagomedov is a very popular champion whose friends and teammates have also joined the UFC after Nurmagomedov's success. 
Conor McGregor is also similar in that regard. Despite being terrible fighters, McGregor's friends and teammates, Charlie Ward and Artem Lobov, were both in the UFC for some time before they were so terrible that they were kicked out of the organization. 
For reference, Lobov has an MMA record of 13 wins and 15 losses, which is simply not UFC-level. 
There's really no way to have connections other than to just socialize and train at gyms where other UFC fighters are training at. But if you somehow make a friend who's in the UFC and you're a fighter yourself, then you may have an easier time joining the organization. 
Keep winning and hope
This is pretty much the most popular way to join the UFC. The UFC is always looking for new talent and people who fight well and win often will catch the UFC's eyes. 
It helps to be personable too, as the UFC wants to make stars. For example, McGregor wouldn't be where he is today if he didn't keep knocking people out and trash-talking whenever he could. 
But like anything else on this list, this is not a guaranteed ticket into the UFC. There have been many fighters who've beaten everyone in front of them but never joined the UFC. But since this is how most people join the UFC, it may work out for you, too.