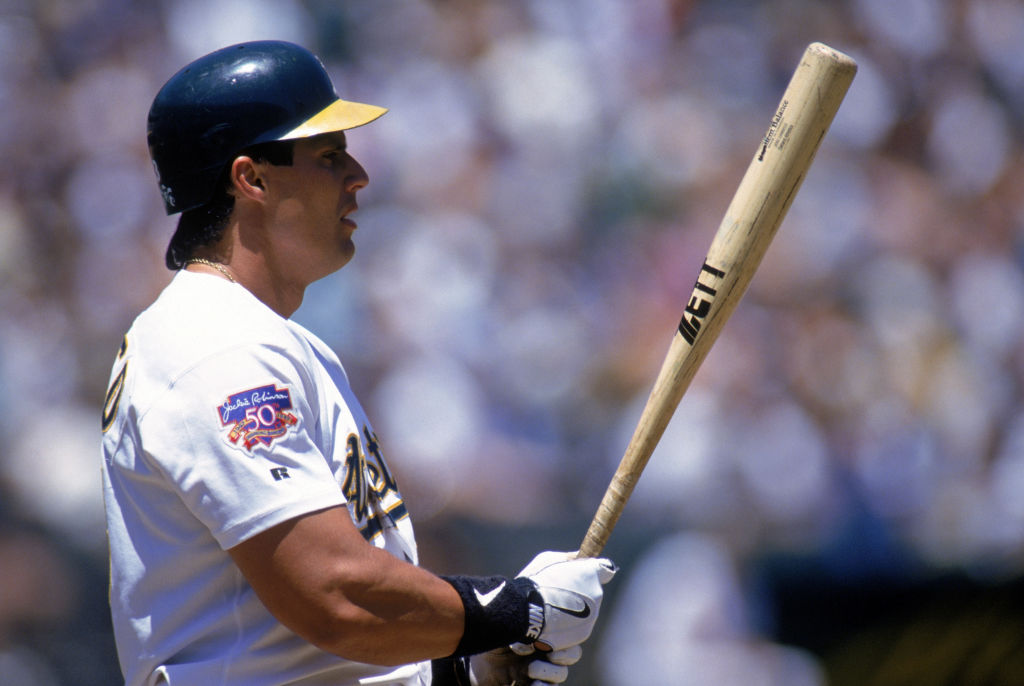 How Jose Canseco Nearly Blew His Finger Off His Hand
Jose Canseco is famous for being the face of the steroid era in Major League Baseball, but the story of his lost finger might be even better.
Jose Canseco is known as one of the most powerful sluggers in the MLB in the 1980s and 90s. He hit 462 home runs in his baseball career. He even won an AL MVP award in 1988 while playing for the Oakland Athletics. Canseco led the league that year with 42 homers and 124 RBIs. He later famously admitted to using performance-enhancing drugs across his entire career.
You probably know about his success on the field and the controversy that followed, but did you know the former slugger almost blew his finger straight off his hand in 2014?
Canseco accidentally shot his finger off his hand in 2014
In October of 2014, Canseco was rushed to the hospital for surgery on an injured hand. It wasn't injured getting hit with a pitch during batting practice, though. It was a bizarre accident that caused the injury.
At around 3 p.m. Canseco was cleaning his gun at the kitchen table while his then-fiancee, Leila Knight carved pumpkins in the kitchen. The next moment a loud bang sounded and Knight turned around to see Canseco's left middle finger "hanging by a string."
Jack Dickey of Sports Illustrated wrote a feature story on Canseco the following year. Canseco explained the incident in detail.
"You know, it's funny," Canseco told SI. "I didn't realize I had shot my own finger off. I just put my gun back on the table and looked to see where the bullet went because I was behind this huge desk. And all of a sudden I see my hand, blood spurting out. I said, 'What the f—? Oh my god, I shot my finger off.'"
Doctors had to decide whether or not to amputate Canseco's finger
Knight said the bleeding was so severe that Canseco almost passed out before the ambulance arrived at their Las Vegas home.
Canseco's finger wasn't blown completely off his hand, but it did lead to a tough decision for him and his doctors. They could either amputate the finger or try reconstructive surgery. Either way, the doctors said Canseco would never have full use of his hand again.
In the end, they decided to attempt to reattach the finger. Doctors were able to do so, but they had to leave out the bone. They later solidified the finger with a bone from Canseco's hip.
Canseco made up fake stories about what happened to his finger
Canseco used the freak accident to have a little fun with his fans. After the incident, Canseco tweeted the reattached finger fell off during a poker game in Las Vegas and that someone had video evidence.
He went into detail about the smell of the wound and how he should've had it amputated in the first place. Canseco also said his finger and the gun that shot it off was going to be sold on eBay. Both stories were fake.
His fake stories were quickly debunked by TMZ, but Canseco had fun with the hoax while he could. At least he had a little humor about it.