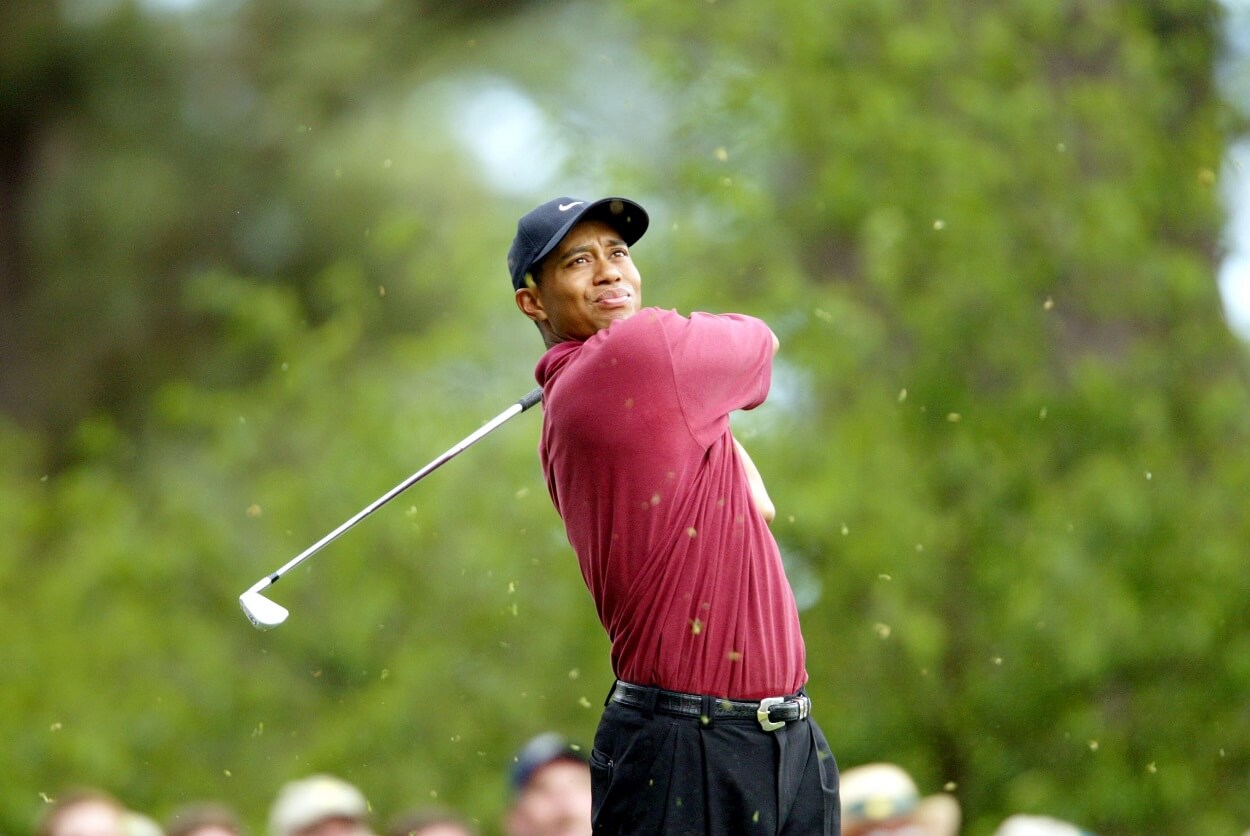 How Many Players Have Won Back-to-Back Masters?
A look at the golfers who've won the Masters two years in a row.
Since the inception of the Masters in 1934, a total of 55 different golfers have been fortunate enough to win the tournament.
Of those 55, just 17 have taken the title at Augusta National Golf Club on multiple occasions. Jack Nicklaus, of course, leads the way with six victories, while Tiger Woods is just behind with five. Nicklaus' longtime rival and friend, Arnold Palmer, sits in solo third with four. Here's a quick look at the entire list.
| Player | Masters Wins |
| --- | --- |
| Jack Nicklaus | 6 |
| Tiger Woods | 5 |
| Arnold Palmer | 4 |
| Jimmy Demaret | 3 |
| Sam Snead | 3 |
| Gary Player | 3 |
| Nick Faldo | 3 |
| Phil Mickelson | 3 |
| Horton Smith | 2 |
| Byron Nelson | 2 |
| Ben Hogan | 2 |
| Tom Watson | 2 |
| Seve Ballesteros | 2 |
| Bernhard Langer | 2 |
| Ben Crenshaw | 2 |
| Jose Maria Olazabal | 2 |
| Bubba Watson | 2 |
That's quite the list, isn't it?
However, there's a far more exclusive club than that. Of the 17 players who've won multiple Masters titles, only three have gone back-to-back.
Jack Nicklaus was the first to win back-to-back titles at the Masters
Six-time champ Jack Nicklaus was the first to win back-to-back Masters titles, accomplishing the feat with his second and third victories.
Two years after his first victory at Augusta National, Nicklaus torched the field at the 1965 Masters, winning by nine shots after shooting 67-71-64-69 to finish at 17-under, at the time the lowest 72-hole score in tournament history.
The Golden Bear didn't have nearly as easy of a time at the 1966 Masters as he needed extra holes to claim green jacket number three. At the end of 72 holes, Nicklaus, Gay Brewer, and Tommy Jacobs were all tied at even par, and at that time, an 18-hole Monday playoff decided the winner.
Jack, of course, won the playoff as he was the only player to finish under par, shooting a 2-under round of 70. Jacobs shot even for the day while Brewer stumbled to a 6-over 78.
Nick Faldo won at Augusta National in 1989 and 1990
When six-time major champion Nick Faldo came to the 1989 Masters, he was just a one-time major winner, having won The Open Championship in 1987. And after a third-round 77 at Augusta, it seemed as if he'd remain as such as he was five shots off the lead heading into the final 18 holes.
But on an exciting Sunday during which six different players held at least a share of the lead, Faldo fired a 7-under 65 to get himself into a sudden-death playoff with Scott Hoch. Each made bogey at the first extra hole, the par-4 10th, moving the action to the tough par-4 11th, which Faldo had bogeyed in each of the first four rounds. But after Hoch pushed his approach and chipped his third shot to about six feet, Faldo made a 25-foot birdie putt to claim his first Masters title.
The following year, Faldo had to come from behind yet again as he trailed by three heading into the final round. But once again, the Englishman never gave up and shot a 3-under 69 to get into a playoff with 54-hole leader and 1976 Masters champ Raymond Floyd. And once again, Faldo ended things on the second extra hole, which was again the par-4 11th, as he made par while Floyd bogeyed.
Faldo, of course, collected a third Masters title in 1996, coming back from a six-shot deficit on Sunday to win by five as Greg Norman suffered one of the worst collapses in major championship history.
Tiger Woods won back-to-back Masters titles in 2001 and 2002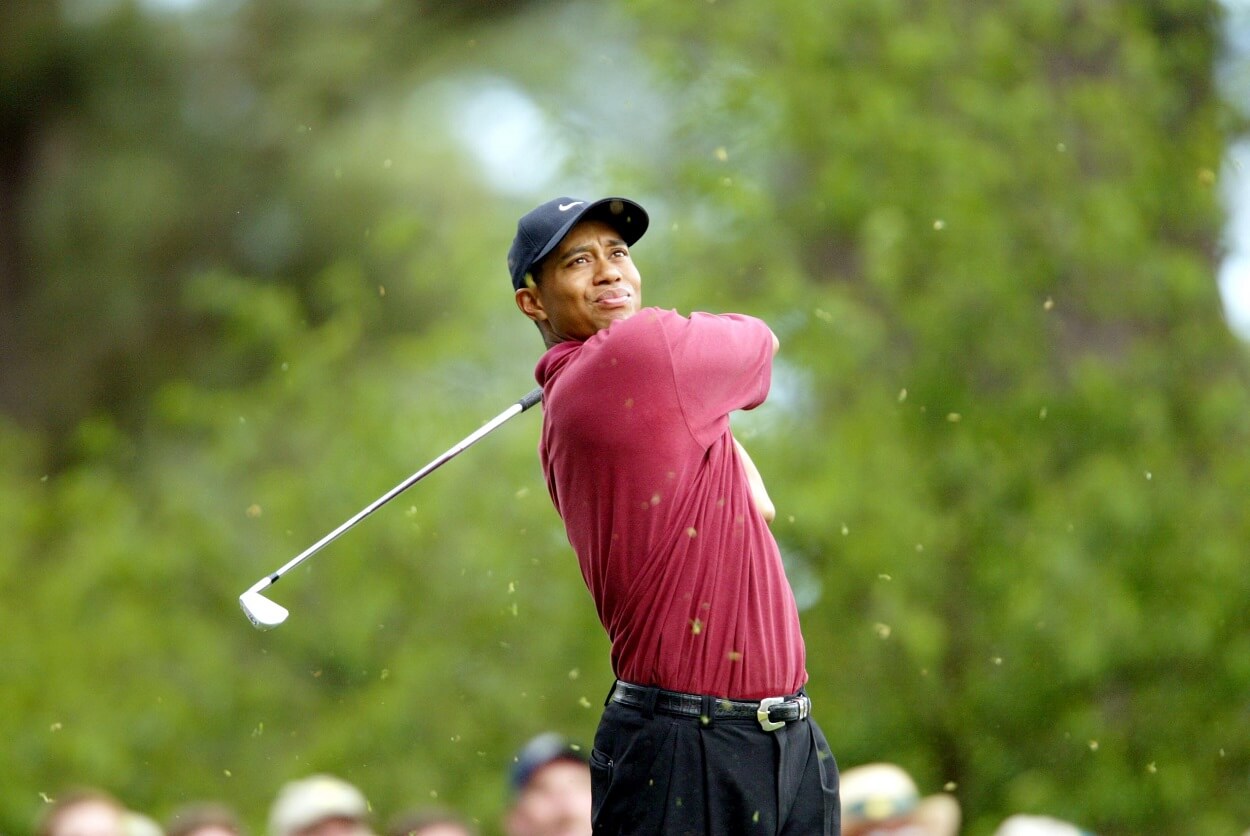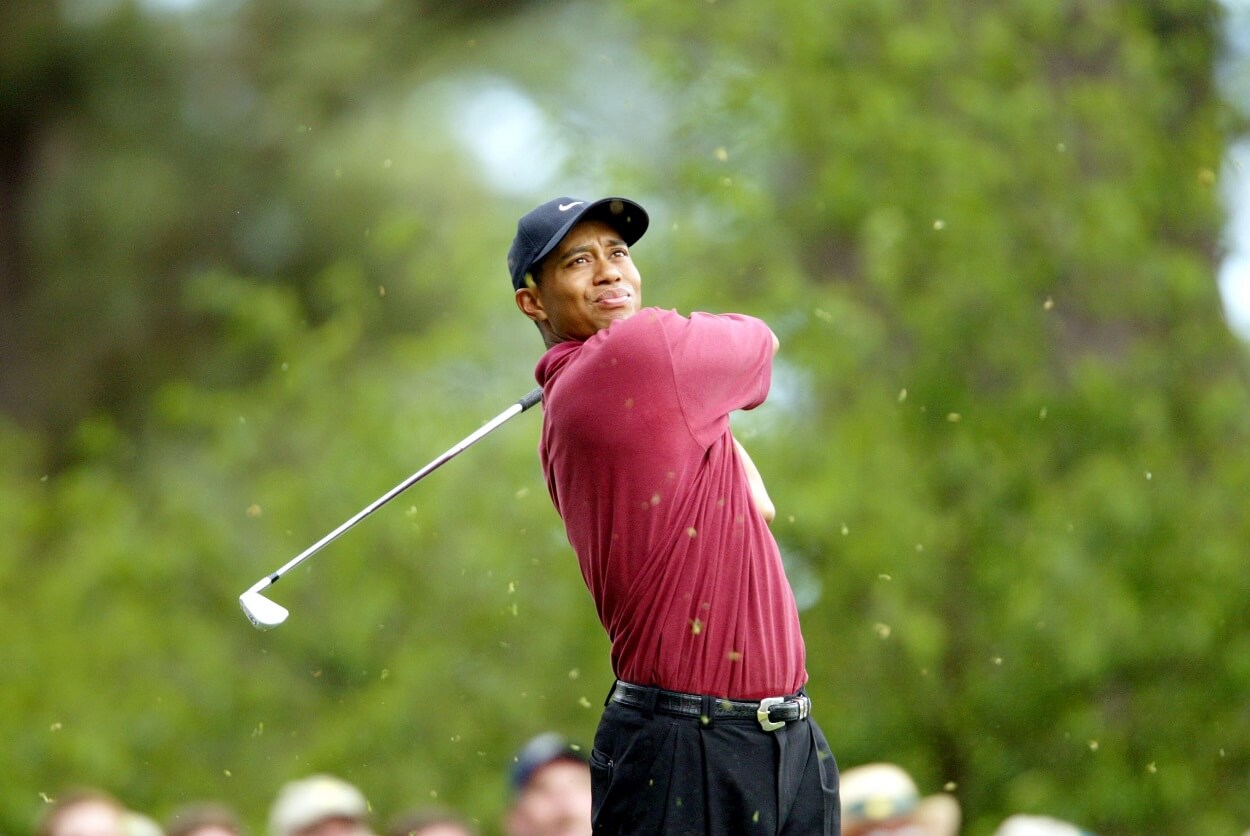 Four years removed from his historic victory at the 1997 Masters, Tiger Woods came to Augusta National in 2001 with more history on the line as he was attempting to complete the unprecedented "Tiger Slam." As he'd won the 2000 U.S. Open, the 2000 Open Championship, and the 2000 PGA Championship, Woods was trying to become the only player to ever hold all four modern major championship titles at once.
And, of course, he did just that, shooting 70-66-68-68 to finish at 16-under, two shots better than David Duval and three better than his final-round playing partner, Phil Mickelson.
In 2002, Woods trailed by four after 36 holes but vaulted into a share of the lead with a third-round 66. And on a tough Sunday in which just one player in the entire field shot in the 60s, that being Shigeki Maruyama, Tiger fired a 1-under 71 to earn a three-shot win over Retief Goosen. Finishing at 12-under, Woods set yet another Masters record for the lowest score by a defending champion.