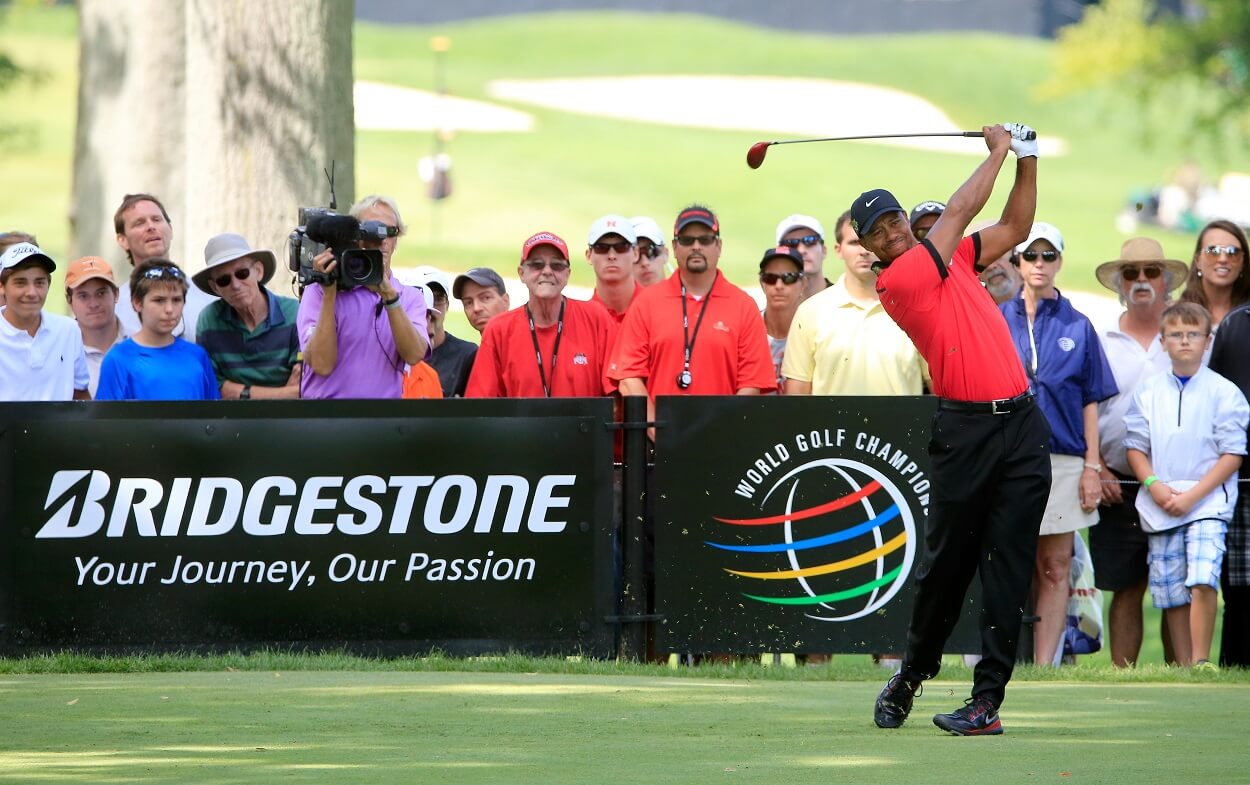 How Many World Golf Championships Did Tiger Woods Win?
A look at Tiger Woods' history in the World Golf Championships.
When discussing Tiger Woods' Hall of Fame career, one could go in several directions when attempting to name his most outstanding achievement.
Many would likely start with his 15 major championship victories, second only to Jack Nicklaus' all-time record of 18. Along that same line, others might go with the "Tiger Slam," the unprecedented feat he accomplished in 2000-2001 when he won four majors in a row.
Perhaps it's just his 2000 season in general, a year during which Woods won nine times, including the U.S. Open at Pebble Beach, The Open Championship at St. Andrews, and the PGA Championship at Valhalla.
And, of course, we certainly can't forget about his 82 overall victories on the PGA Tour, which tie him with Sam Snead for the most in history.
But one thing that doesn't get as much attention as it maybe should is Tiger's history in the World Golf Championships, which were essentially created because of him. At their peak, which coincided with Woods' prime years, WGC events ranked just below the majors, given their strong fields and big purses. And nobody was better in these events than he was.
In fact, of Tiger's 82 official PGA Tour wins, more than one-fifth of them came at World Golf Championships.
How many World Golf Championships did Tiger Woods win?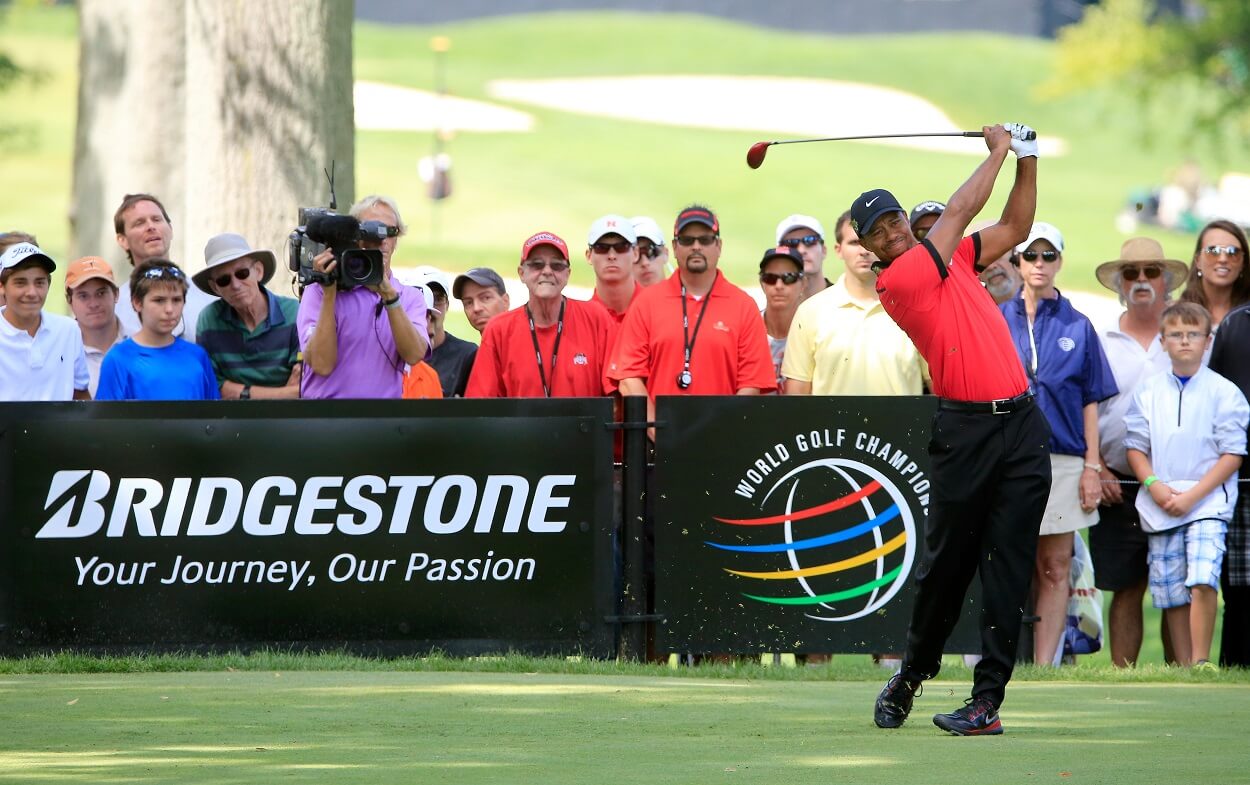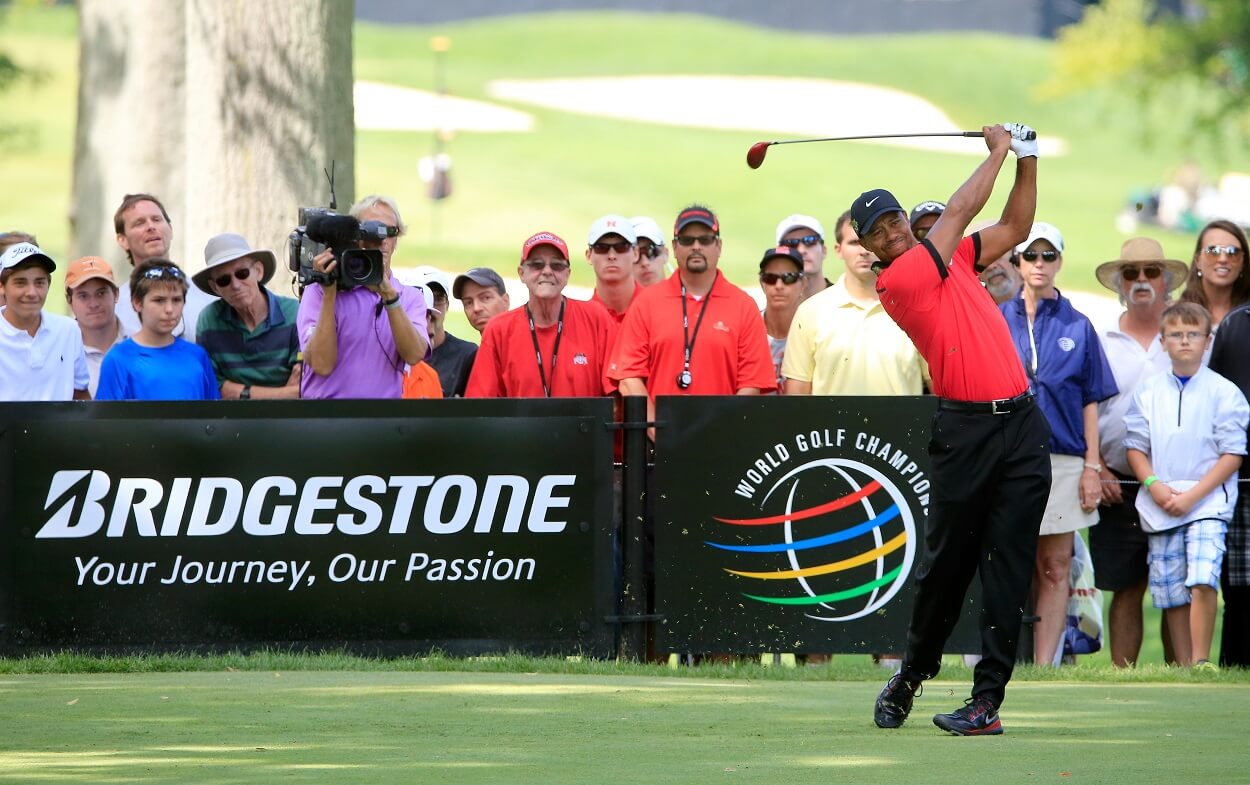 Just how dominant was Tiger Woods in the World Golf Championships? Think about this.
Of the first 32 individual WGC events played after they were introduced in 1999, Woods won 16 of them. And that doesn't include his victory alongside David Duval at the 2000 edition of the WGC-World Cup, the tourney in which teams of two represent their country. While that doesn't count as an official PGA Tour victory, it only adds to his overall resume and that impressive 2000 campaign.
From 1999 to 2009, Tiger won at least one World Golf Championships event every year. Again, that's not including the win at the World Cup. And in five of those years, he won two. He added another pair of wins in 2013.
Overall, Woods made 44 starts in WGC individual events and won 18 of them, which is absurd. Dustin Johnson sits in second place on the all-time World Golf Championships wins list with six. Nobody else has more than three.
That's how dominant Tiger Woods was in these high-profile events.
Every Tiger WGC win
Here's a quick look at every victory Tiger Woods notched in World Golf Championships. And we'll go ahead and include that World Cup victory here.
Year
Tournament
Winning score
Margin of victory
1999
WGC Invitational
-10 (66-71-62-71)
1 stroke
1999
WGC Championship
-6 (71-69-70-68)
Playoff
2000
WGC Invitational
-21 (64-61-67-67)
11 strokes
2000
WGC World Cup
(w/David Duval)
-34 (61-65-60-68)
3 strokes
2001
WGC Invitational
-12 (66-67-66-69)
Playoff
2002
WGC Championship
-25 (65-65-67-66)
1 stroke
2003
WGC Match Play
N/A
2 & 1
2003
WGC Championship
-6 (67-66-69-72)
2 strokes
2004
WGC Match Play
N/A
3 & 2
2005
WGC Invitational
-6 (66-70-67-71)
1 stroke
2005
WGC Championship
-10 (67-68-68-67)
Playoff
2006
WGC Invitational
-10 (67-64-71-68)
Playoff
2006
WGC Championship
-23 (63-64-67-67)
8 strokes
2007
WGC Championship
-10 (71-66-68-73)
2 strokes
2007
WGC Invitational
-8 (68-70-69-65)
8 strokes
2008
WGC Match Play
N/A
8 & 7
2009
WGC Invitational
-12 (68-70-65-65)
4 strokes
2013
WGC Championship
-19 (66-65-67-71)
2 strokes
2013
WGC Invitational
-15 (66-61-68-70)
7 strokes