How Much Money Will NFL Players Get By Winning Super Bowl 57?
When Super Bowl 57 rolls around Sunday, tons of money will be ready to change hands. Betting on the game will be a given. Putting money down on crazy props will also take place. It's the biggest single day for sports gambling.
There's also money to be had for the players on the Kansas City Chiefs and the Philadelphia Eagles. Players on both teams will get a good chunk of change, but how much will each player on the winning team receive?
Winning Super Bowl 57 gets each player $157,000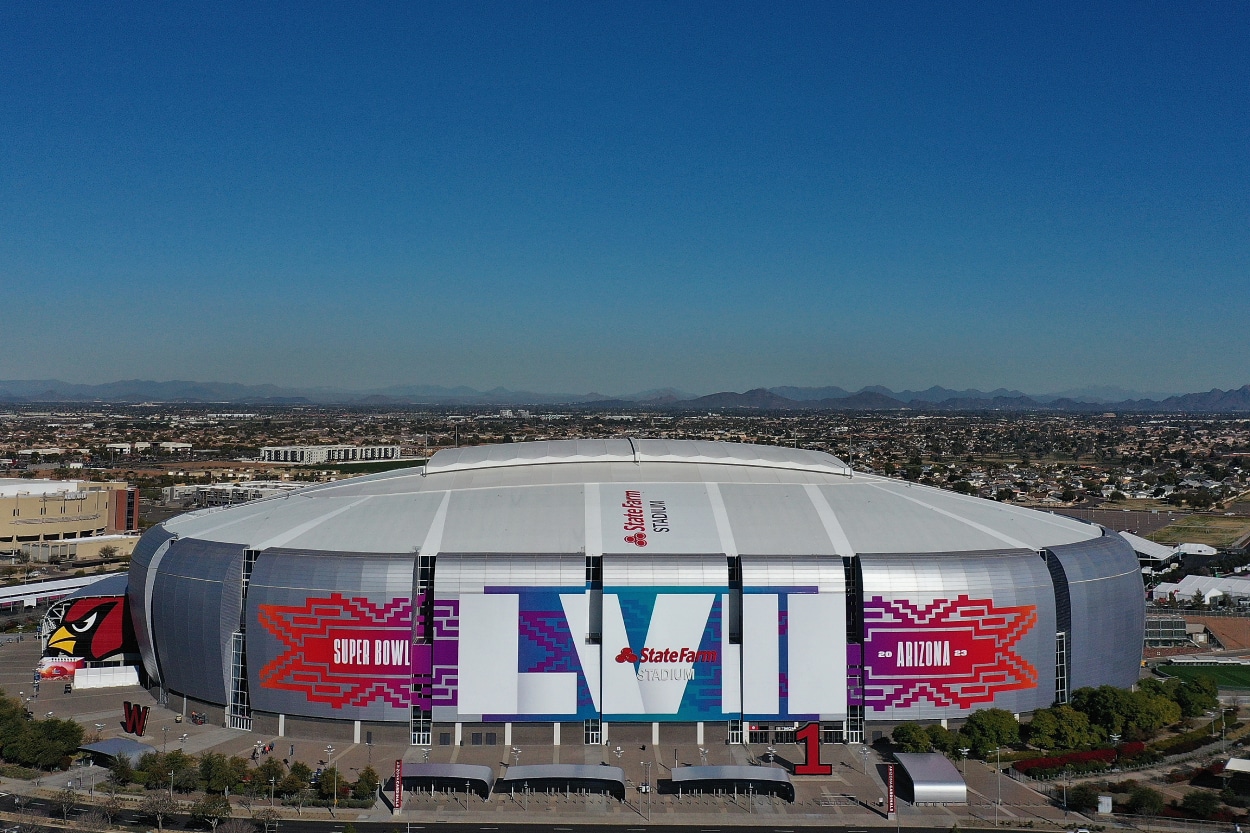 By NFL standards, it's not a lot of money. For NFL players, it's not about the money at this point.
Each player on the winning Super Bowl 57 team will collect a bonus of $157,000. For players like Chiefs quarterback Patrick Mahomes, whose contract is worth nearly a half-billion dollars, it's chump change. The euphoria of winning and etching out a place in history is much more important to the players than cashing that check.
Members of the losing team will bring home $82,000.
It's not just the Super Bowl where players get paid the bonus. With each victory in the postseason, they receive an additional check. Winning players in the divisional round this year took home an extra $46,500. Winning the conference championship brought home $69,000.
Super Bowl winners will see a significant raise in the future
The $157,000 the Super Bowl 57 winners will receive is a small raise from last year. Members of the Los Angeles Rams took home $150,000 after beating the Cincinnati Bengals in Super Bowl 56. The previous season, each member of the Tampa Bay Buccaneers collected $130,000 after they shut down the Chiefs in Super Bowl 55.
In the NFL Collective Bargaining Agreement that was signed in 2020, there's an outline for payment to Super Bowl winners through 2030. Next, season, a member of the winning Super Bowl 58 team will receive $164,000, followed by $171,000 in 2024, and $178,000 in 2025.
From then, it will increase by $10,000 through 2030. In 2030, each winner will take home $238,000, with the loser claiming $153,000.
According to the CBA, players receive their payment within 15 days of the event taking place.