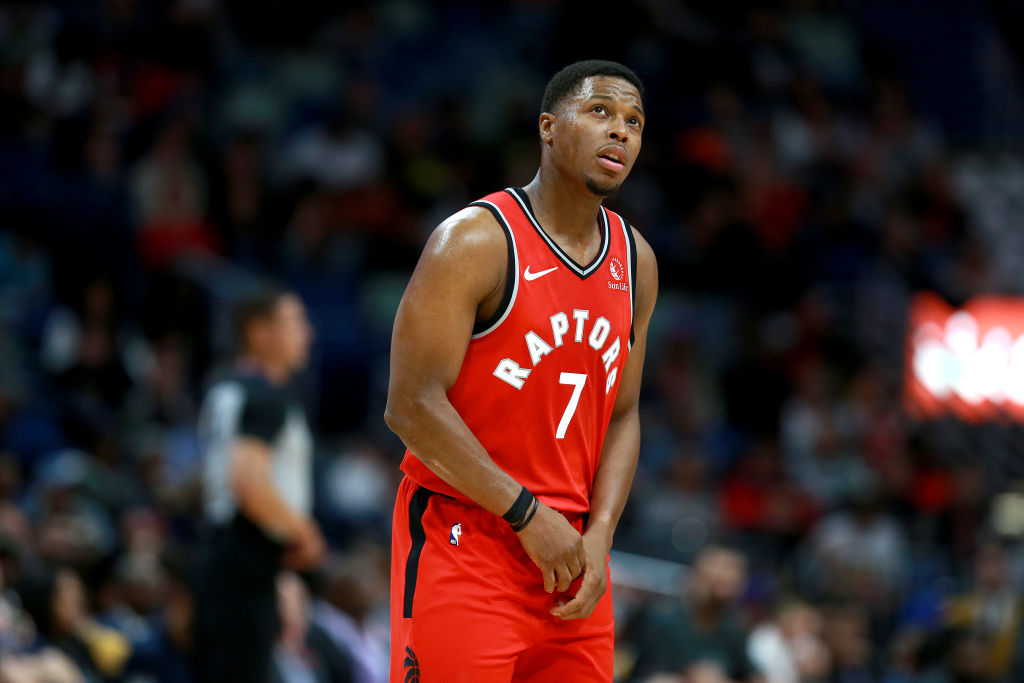 How Will the Toronto Raptors Cope with Kyle Lowry and Serge Ibaka's Brutal Injuries?
The Toronto Raptors might be defending NBA champions, but they lost Kyle Lowry and Serge Ibaka to injury. How will the team adjust?
Every team, regardless of their sport, is going to have to deal with some injuries during the season. The severity of those injuries, however, comes down to luck. While some squads might only get hit by a few smaller bumps and bruises, others could lose multiple key players at once. The Toronto Raptors are firmly in the latter camp, as they've lost both Kyle Lowry and Serge Ibaka.
No one is going to take pity on the former champions, though. How can head coach Nick Nurse and the Toronto Raptors cope with these two brutal injuries?
The Toronto Raptors life without Kawhi Leonard
After helping the Raptors claim their first NBA title, Kawhi Leonard returned home to Los Angeles. While Toronto has been adjusting to life without Leonard, not everything has been going smoothly.
The Raptors have gotten off to a 7-2 start, which is the second-best record in the Eastern Conference. Pascal Siakam, who signed a max contract extension during the offseason, has lived up to his new deal and seems to be blossoming into a legitimate star; the young forward is averaging just over 27 points and 9.4 rebounds per night.
For all of Siakam's production, however, the Raptors lack scoring depth. The team, who formerly boasted a strong "bench mob," doesn't have many reliable players beyond their starting five. Serge Ibaka has been playing well this year, but he's primarily been covering for a slumping Marc Gasol. Once you move beyond the Raptors' top six players, no one is averaging more than a handful of points each night.
Lowry and Ibaka's injuries
While the Raptors' depth was already a major concern, that issue is now at the forefront. In Friday night's win over the Pelicans, both Kyle Lowry and Serge Ibaka suffered brutal injuries.
Lowry has a fracture in his left thumb; while it's not related to offseason surgery he had on the same finger, the guard is still going to have to spend at least a couple of weeks on the sidelines.
Ibaka sprained his ankle while contesting a Brandon Ingram lay-up. Nick Nurse said the injury was severe, and the big man left the arena in a walking boot. He's since flown back to Toronto in order to start his rehabilitation and has been ruled out indefinitely.
How will the Toronto Raptors adjust?
With their starting point guard and sixth man both out injured, the Toronto Raptors will have to make some adjustments. Don't expect anything too dramatic, though.
Ibaka will be the two injuries to deal with, as the forward usually replaces Marc Gasol. While the Spaniard has been struggling this season, he'll have to reassume a more prominent role; when he needs a breather, Chris Boucher will probably be the next big man up. Dewan Hernandez has also been called up from the G-League, but he shouldn't see too much action.
Replacing Lowry will be trickier, given the Raptors' lack of a proper point guard. Fred VanVleet will be cast into the starting role with Norman Powell playing alongside him. Toronto could also shift Siakam into a ball-handling role, and allow OG Anunoby to hold down the wing; while Spicy P is far from your traditional point guard, he would create plenty of mismatches.
The Raptors are in the midst of a five-game road trip; they've won the first two contests, against the Pelicans and the Lakers, and will face Kawhi Leonard's Clippers tonight. At this point, Nick Nurse's options are limited; his best bet is to simply ride Siakam and VanVleet as far as he can. If they were good enough to trust in the NBA Finals, albeit with Kawhi on their side, they're good enough to keep the team afloat for a few weeks.