If You're a Collector Looking to Cash In on Tom Brady's Retirement, You Better Act Fast
If you're into sports cards and memorabilia, you know it can be like the stock market with serious peaks and valleys. The market has been all over the place, especially with young stars like San Francisco 49ers rookie quarterback Brock Purdy. Established veterans like Tom Brady have a little more stable place in the hobby.
Brady's retirement, however, may drive up the prices of his memorabilia, but if you want to cash in, you probably should act quickly.
Tom Brady's retirement could make waves in the sports memorabilia market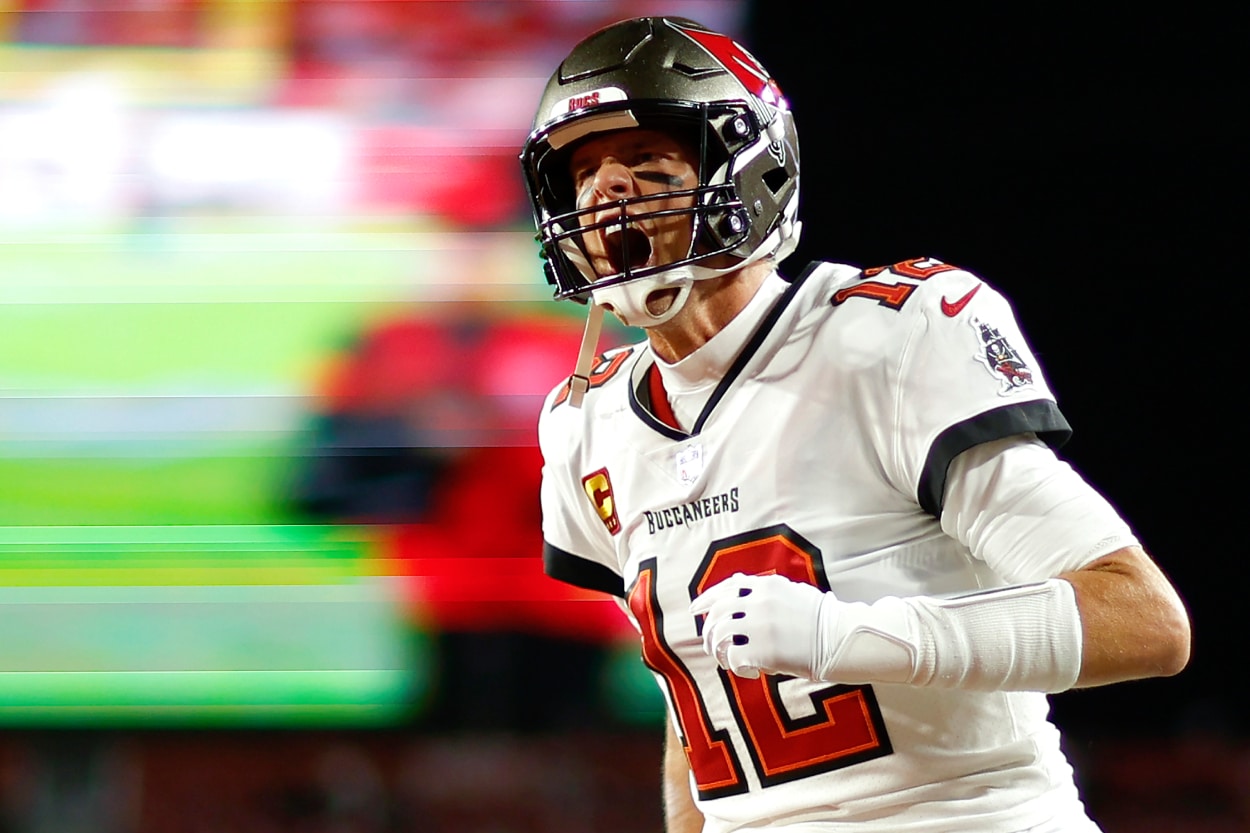 The sports card market certainly has the what-have-you-done-for-me-lately reputation. For seven weeks, Purdy items were one of the hottest among collectors. A UCL injury that sidelined him for the NFC Championship Game quickly put a halt to the collecting hype.
Brady's stuff has always been strong. Seven Super Bowl championships will do that. The longtime Patriots quarterback who ended his career with the Tampa Bay Buccaneers called it quits on Wednesday. It's the second time he's announced his retirement, but he said this time it's for good.
There was no press conference this time. He just recorded himself on his phone and posted his announcement on social media.
"I'll get to the point," Brady said in his social media video. "I'm retiring, for good. I know the process was a pretty big deal last time, so when I woke up this morning, I figured I'd just press record and let you guys know first.
"I won't be long-winded. You only get one super long retirement essay, and I used mine up last year."
With Brady's announcement, collectors should see a little movement with his memorabilia.
Ken Goldin believes Brady's memorabilia will spike — for now
Ken Goldin, the executive chairman and founder of Goldin, the leading marketplace for collectibles, believes there will be a short surge in Brady's stuff before leveling off again.
"When Tom Brady retired last year, prices and interest for his memorabilia and trading cards experienced a spike," Goldin said in a press release Wednesday. "I expect that in the short term that prices for Brady items will rise again, but given this is his second retirement, that spike will be abbreviated and lessened."
Goldin said he believes only a certain type of Brady items will jump up in value and stay there.
"To me, game-used Tom Brady items are going to be more in demand and valuable," he said. "These are items that are personal to Tom, that tell the story of his career, and of which there is a limited supply. I expect these items will go up in value immediately and continue to rise throughout the years in a similar manner to Michael Jordan, as Brady has achieved that same status as the greatest of all time, or simply the GOAT."
If you've been holding on to Brady memorabilia for the purpose of cashing in, now just might be the perfect time to unload it.