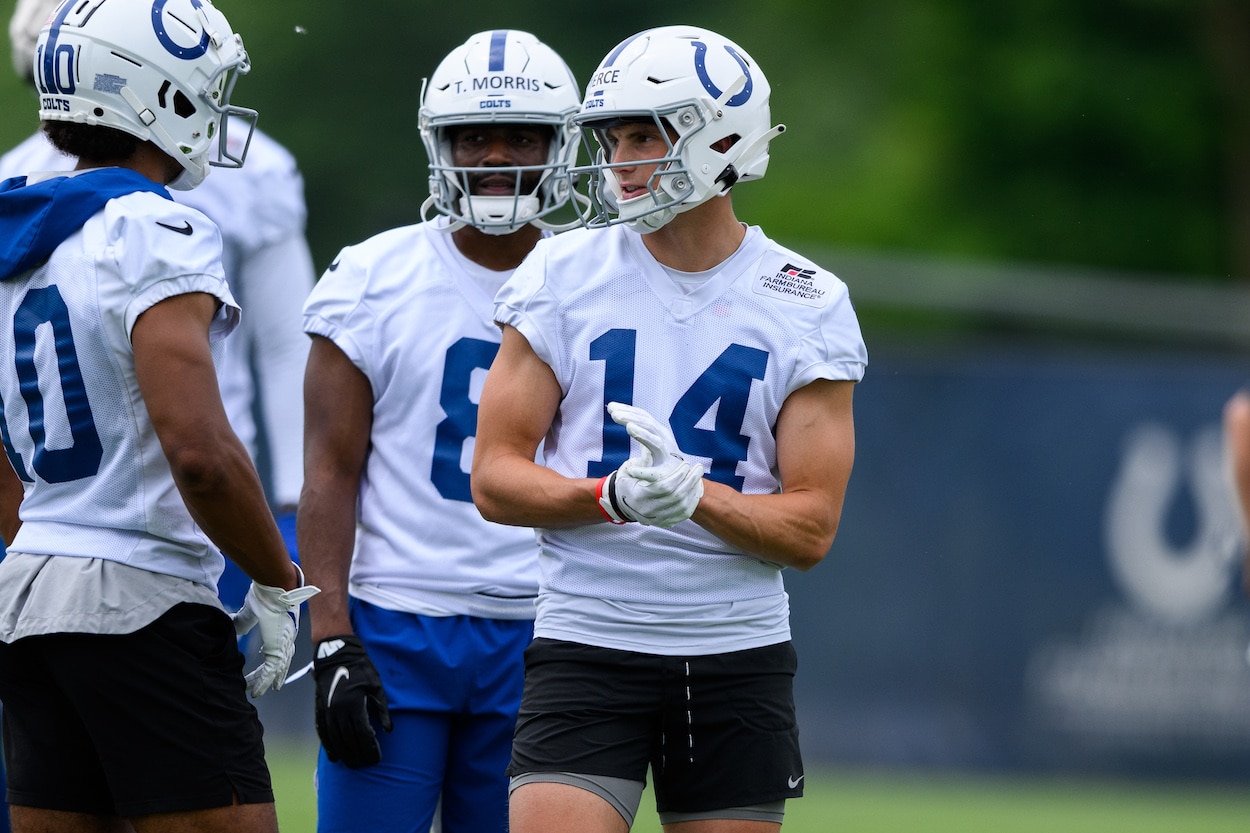 Indianapolis Colts Training Camp: 3 Position Battles to Watch in 2022
As the Indianapolis Colts training camp opens ahead of the 2022 NFL season, here are three camp battles to keep a close eye on.
All the Indianapolis Colts needed to do to get into the 2021 playoffs was beat the lowly Jacksonville Jaguars in the last week of the season. The team couldn't get it done, though, and it cost Carson Wentz his job. Now Matt Ryan is at the helm for 2022. Which players will be around him in crucial positions will soon be decided. As Indianapolis Colts training camp gets underway, here are three positional battles to watch closely.
Indianapolis Colts Training Camp Info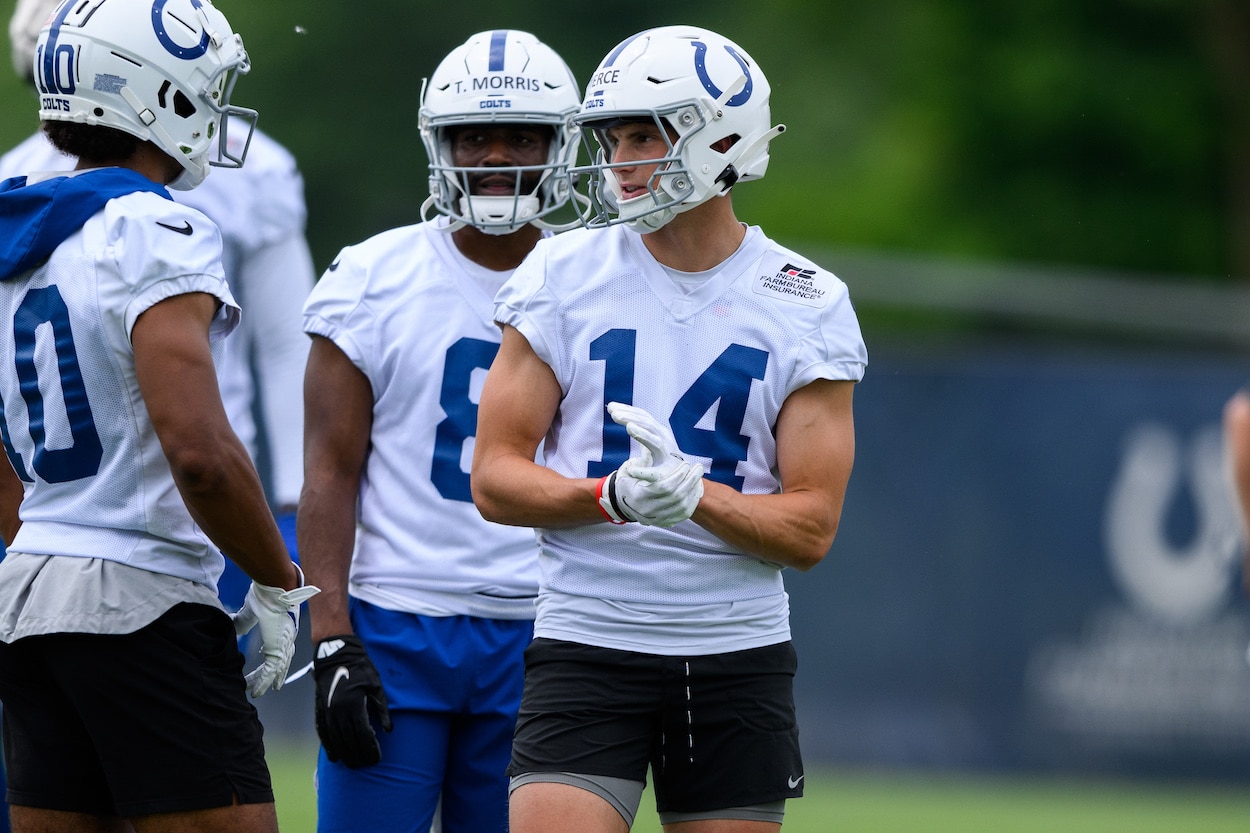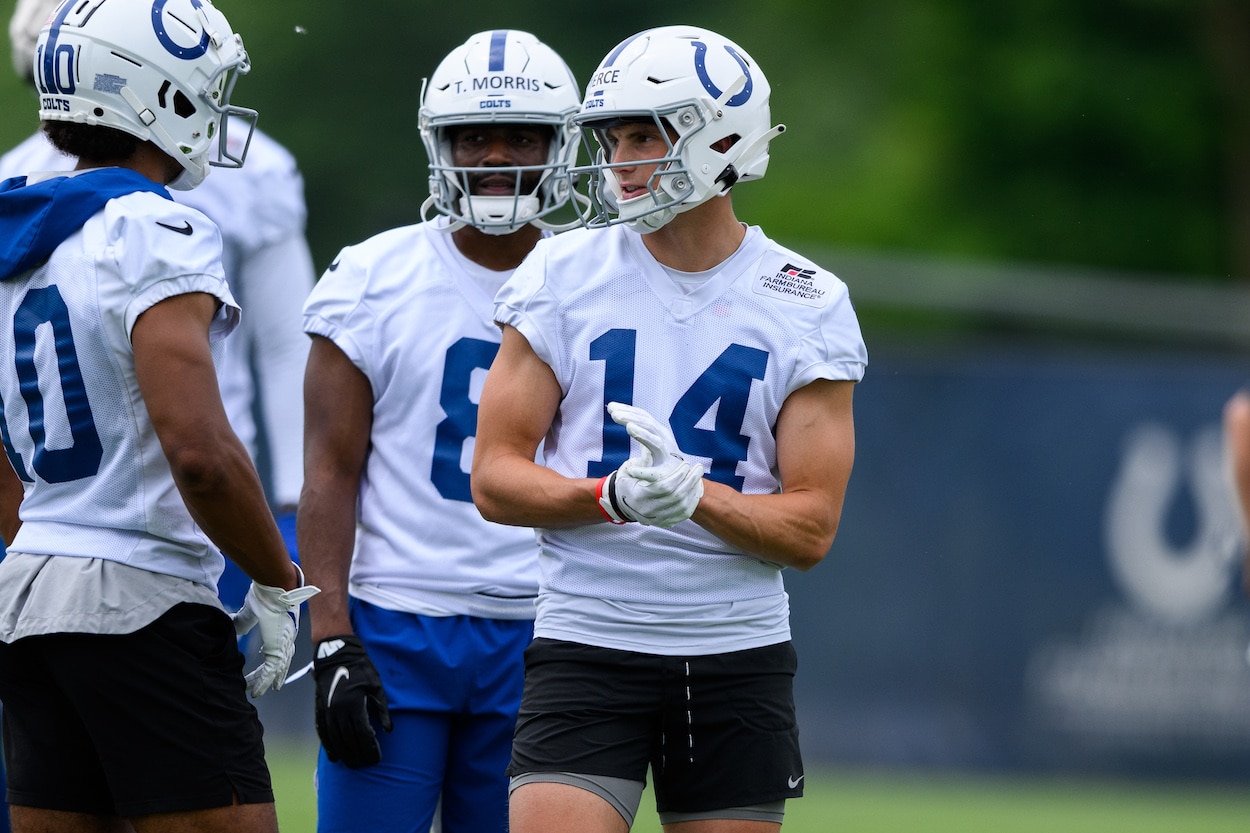 Location: Grand Park, Westfield, Indiana
Rookies report: Saturday, July 23, 2022
Veterans report: Tuesday, July 26, 2022
First game: at Houston Texans, Sunday, September 11, 1:00 p.m. EST
Battle No. 1: WR2 — Parris Campbell vs. Keke Coutee vs. Alec Pierce vs. Ashton Dulin vs. Mike Strachan vs. Dezmon Patmon
Michael Pittman Jr. will be Matt Ryan's No. 1 target in 2022. After that, your guess is as good as mine (or Frank Reich's). 
Ashton Dulin, Mike Strachan, and Dezmon Patmon will all get looks for playing time, but the trio has 22 catches, 290 yards, and three touchdowns between them in the NFL. 
The two starting spots will be a battle between Parris Campbell, Keke Coutee, and Alec Pierce. 
Campbell is a former second-round pick who hasn't broken out yet in his three NFL seasons. He had a nice start to the 2021 season, but a broken foot in Week 6 cost him most of his season. Coutee is in the same boat. He's incredibly dynamic when on the field. He's just never played more than nine games in a season. 
Cincinnati Bearcats rookie Alec Pierce is the likely winner of the competition as first-year wideouts have made their mark all around the NFL in recent years. The 6-foot-3, 211-pound pass-catcher will be a big, speedy target and a perfect complement to Pittman. 
Battle No. 2: LT — Matt Pryor vs. Bernhard Raimann 
With Eric Fischer a free agent, one of the top priorities in Indianapolis Colts training camp will be figuring out who will protect Matt Ryan's blindside. The two candidates Frank Reich will choose from is fourth-year veteran Matt Pryor and 24-year-old Austrian rookie Bernhard Raimann. 
Pryor has 15 starts in his career, but only two at left tackle. Despite the relative inexperience, the Colts at least know that Pryor is an NFL-caliber lineman, which means they'll give him a look at the position. 
The other option is Colts third-round pick, Bernhard Raimann, out of Central Michigan. The 6-foot-6, 303-pound Austrian grew up playing American football in Europe before coming to the states in high school. He went to Central Michigan as a tight end but filled out to be a tackle. 
Raimann is incredibly athletic but also massively raw. He is the future and could even become the LT this season, but look for Pryor to start in Week 1. 
Battle No. 3: SS ­— Rodney McLeod vs. Nick Cross
In a similar situation to the LT competition, strong safety Khari Willis retired this offseason, so veteran Rodney McLeod will compete for the job with Maryland rookie Nick Cross. 
McLeod is a 32-year-old veteran with 123 career NFL starts under his belt. He is a solid starting option but not a game-breaker by any means. 
On the other hand, Cross jumps off the screen with his dynamic athleticism and big-hitting ability. However, the Colts' Week 1 game is the day after his 21st birthday. Will he be ready for prime time at that age? 
Much like the LT battle, the Indianapolis training camp competition for the starting SS spot will likely end in the experienced veteran winning out. Cross is too talented to keep off the field for long, though, and could play in a small selection of sub-packages to start the year. 
All stats courtesy of Pro Football Reference