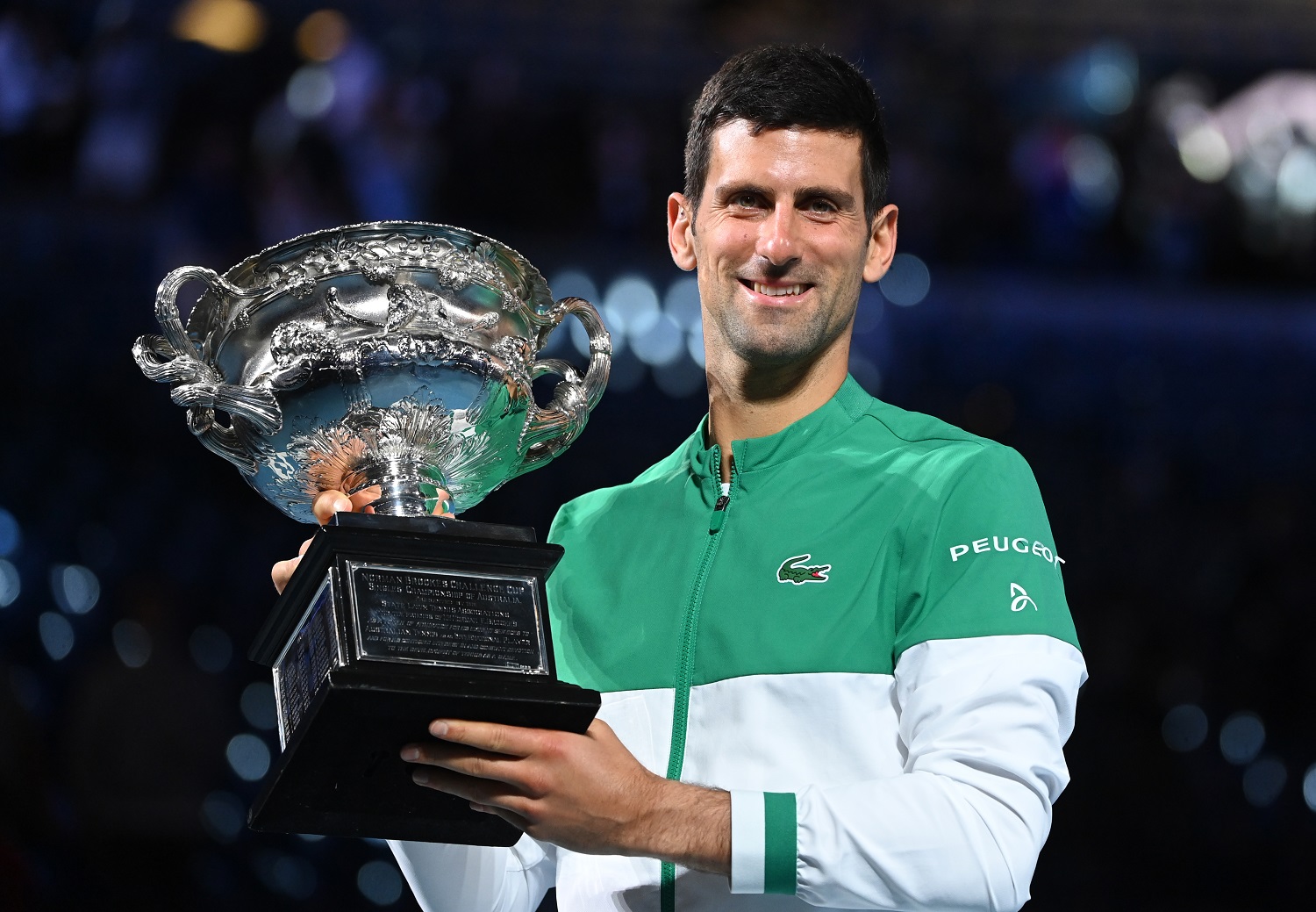 An Instagram Model May Have Just Saved Novak Djokovic's No. 1 World Ranking
Novak Djokovic purportedly was the target of an extortion plot revealed by a woman who was approached to seduce the tennis star.
Finding an athlete who is dominating a major sport the way Novak Djokovic has been ruling over men's tennis players the past three years would be a tall order. Luckily for the 33-year-old native of Serbia, finding a woman to tear him down is challenging, too.
In a plot straight out of a Carl Hiaasen novel or the Steele dossier, Djokovic allegedly was being set up for an episode that could have damaged his marriage and his career.
Novak Djokovic is the world's No. 1 male tennis player
Roger Federer and Rafael Nadal hold the men's record for grand-slam event victories at 20 apiece. Right behind them is Novak Djokovic at 18 trophies and climbing quickly.
When Djokovic won the 2008 Australian Open at the age of 20, it marked the first time in three years that one of the major championships didn't belong to Federer or Nadal. His haul of titles now includes nine Australian Opens, five Wimbledons, a French Open, and three U.S. Opens.
Djokovic has won six of the last 11 grand slams, and he fell to Nadal last season in Paris after reaching yet another final. With such a magnificent run, he holds the No. 1 spot in the ATP world rankings by a comfortable margin over Daniil Medvedev.
As of March 22, 2021, Djokovic has spent 313 weeks during his career holding down the No. 1 ranking, which is the ATP record.
An Instagram model may have just saved Novak Djokovic's No. 1 world ranking
A Serbian model is claiming that someone sought to hire her to seduce Novak Djokovic so that their sexual encounter could be taped. It had the potential to subject the world's best men's tennis player to extortion that could have torpedoed both his marriage and his No. 1 ranking in the sport.
Natalija Scekic told the European magazine Svet & Scandal that she was offered $70,000 to lure Djokovic into bed. She said it was her understanding that the intent was to ruin the tennis star's marriage. Djokovic and wife, Jelena, were married in 2014 and have two children together.
Scekic said she took the meeting believing that it was for a legitimate business matter.
"I felt very offended and humiliated," she said, according to the magazine. "They were really preparing a hell of a plan. I was told to take Novak somewhere to an intimate place and film it all."
Scekic said she hopes her revelation stops the perpetrator from enlisting another woman to attempt to carry out a plot that could have driven Djokovic to distraction, costing him his top ranking.
He has been the subject of reckless speculation before
There have been rumors in the past of marital infidelity on the part of Novak Djokovic, who has consistently denied allegations. The situation was not helped when Djokovic went into a year-long slump in mid-2017, leading tennis analyst John McEnroe to allude to "off-court issues with the family," according to The Sun. McEnroe even drew a comparison to Tiger Woods.
"Woods had the issues with his wife and then he seemed to go completely off the rails and has never been even close to being the same player," McEnroe said. "So, we're starting to say, 'Wait a minute, is this possible with him, Djokovic?'"
Djokovic himself later cited "things that I was going through privately."
In this instance – and assuming that he could have actually been lured into extramarital sex — extortion could have threatened Djokovic's marriage and subjected him to financial ruin. It's not a great leap from there to imagine him plummeting in the rankings.
Like Sportscasting on Facebook. Follow us on Twitter @sportscasting19.