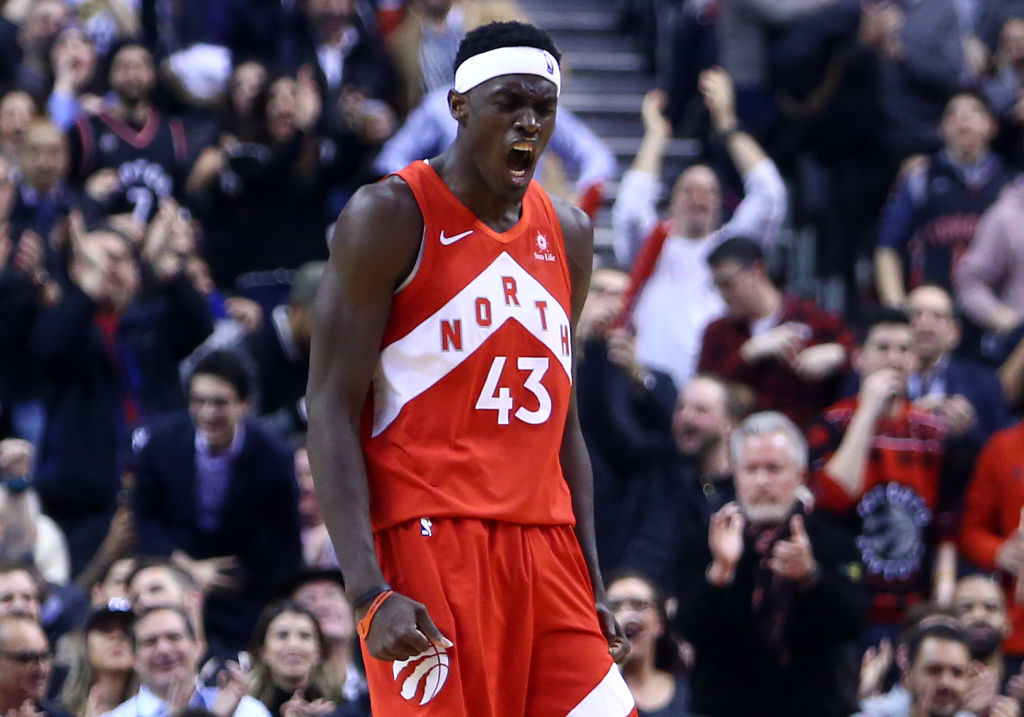 Is Pascal Siakam Ready to Be the Next NBA Superstar?
Pascal Siakam made weaves during his breakout NBA season and playoff run. Without Kawhi Leonard, is it Siakam's time become the next NBA superstar?
Is Pascal Siakam the next NBA superstar? When the Toronto Raptors drafted in Siakam with the No. 27 pick in the 2016 NBA Draft, we don't think they expected him to be as good as he has become.
In just a short amount of time, Siakam has emerged as one of the games most prolific scoring forwards and was a key piece in the Toronto Raptors winning the championship last year.
With the departure of a few key players from the team, it looks like Siakam will be the focal point, but can he live up to the challenge? Is he destined to become the next NBA superstar? Keep reading to find out what Pascal Siakam's needs to do to get that designation.
Winning a championship
When the Raptors traded for Kawhi Leonard, it was a gamble that the franchise needed to take. LeBron James had just left the Eastern Conference for Los Angeles, so a trip to the NBA Finals with Leonard at the helm wasn't out of the question.
Kyle Lowry's game is always questioned during the playoffs, and Siakam became the team's No. 2 option as the season progressed. Siakam fit that mold perfectly, going from averaging seven points per game as a sophomore to over 17 points and nearly seven rebounds per game in his third year.
He was as good as advertised in the playoffs and had a 30 point outing during the NBA Finals against the Golden State Warriors.
Pascal Siakam's play style
Looking at current players in the league, Siakam could be viewed as a lite version of current MVP Giannis Antetokounmpo. Their third-year numbers are strikingly similar, with Giannis having the edge in rebounds (7.7 to 6.9), but Siakam was a much better 3-point shooter. Like Giannis, Siakam is active on both sides of the floor and has a high basketball-IQ.
Pascal Siakam areas for improvement
The biggest improvements for Siakam can come from his perimeter offense. He shot 36.9% percent from 3-point range last season. Since he will be a key part of the offense this year, it isn't out of the realm of possibility to see him working on that aspect of his game this summer.
On the defensive end of the floor his defensive win shares were at 3.6, but we think those numbers may take a slight hit with Leonard going to the Clippers. Focusing on his post defense and adding a little muscle could do wonders for his game.
The new Raptor's offense
At times last season, Raptors head coach Nick Nurse gave Siakam the green light when he was on the floor. This happened a fair amount, as Kawhi Leonard often sat games for load management.
Siakam had 12 games with 25+ points, including a career-high 44 point game. This season, he should be the No.1 option in this offense. That being said, Siakam could easily put up 24 and 10 this upcoming season.
What Siakam needs to do to become a superstar
In order for Siakam to reach that elite level of recognition given to the games' best players, he will have to make the All-Star team this year. The Raptors will also need to make another deep playoff run with him at the helm. Plus, he will likely need to get named to one of the three All-NBA teams.
Marketing himself will also be the key, as Raptors games are rarely going to be on prime time television (even with them winning the NBA championship). For example, getting some endorsement deals with companies well known in the U.S. will go along way in terms of name recognition.