It Took 2 Months for People To Discover the Dallas Mavericks Aren't Playing the National Anthem and Mark Cuban Is Under Fire
Mark Cuban is under attack after it was discovered this week that the famed owner of the Dallas Mavericks stopped playing the national anthem before games at the American Airlines Center.
But it's not as if Cuban just came to this decision. No, the Mavericks haven't been playing "The Star-Spangled Banner" all season long but people are just now finding out about it and while some are supporting the choice, a large number of folks are taking Cuban to task on social media, which certainly isn't a surprise given the divisive nature of the national anthem at sporting events topic that really didn't start until Colin Kaepernick began his peaceful protests back in 2016, which Cuban supported.
Mark Cuban supported Colin Kaepernick's right to protest the national anthem
Mark Cuban certainly hasn't had a problem speaking out on the national anthem prior to his decision to not play it ahead of Dallas Mavericks games. But that shouldn't be a surprise as Cuban really doesn't have an issue speaking his mind on anything, which is one of the reasons so many people love him…well, not NBA referees but you get the point.
Back when Colin Kaepernick first began his protest of sitting/kneeling during the national anthem ahead of San Francisco 49ers games in 2016, Cuban publicly supported him and later said that if he were an NFL owner, he'd have no problem signing him as long as he could play.
And just last summer, as people were criticizing NBA players for kneeling during the national anthem in the bubble in Orlando, Cuban spoke out on the matter yet again (h/t The Athletic).
"The National Anthem Police in this country are out of control. If you want to complain, complain to your boss and ask why they don't play the National Anthem every day before you start work."

Mark Cuban
Mark Cuban made the decision not to play the national anthem at Dallas Mavericks games at the beginning of this NBA season
Heading into the 2020-2021 NBA season, the league allowed teams "to run their pregame operations as they see fit" given the "unique circumstances of this season."
Therefore, Mark Cuban made a decision all the way back in November to not play the national anthem before Dallas Mavericks games at the American Airlines Center. Between the preseason and regular season, the Mavs have played 13 games at home and "The Star-Spangled Banner" hasn't been played before any of them.
However, nobody really noticed until Monday night, which just happened to be the first game the Mavericks have had fans in the stands. Cuban confirmed things to The Athletic on Monday but declined to comment further, just as the Dallas Mavericks organization as a whole declined to comment on the matter on Tuesday.
The news spread like crazy on Wednesday morning and, as expected, people are divided on Cuban's decision.
People are unsurprisingly divided on his decision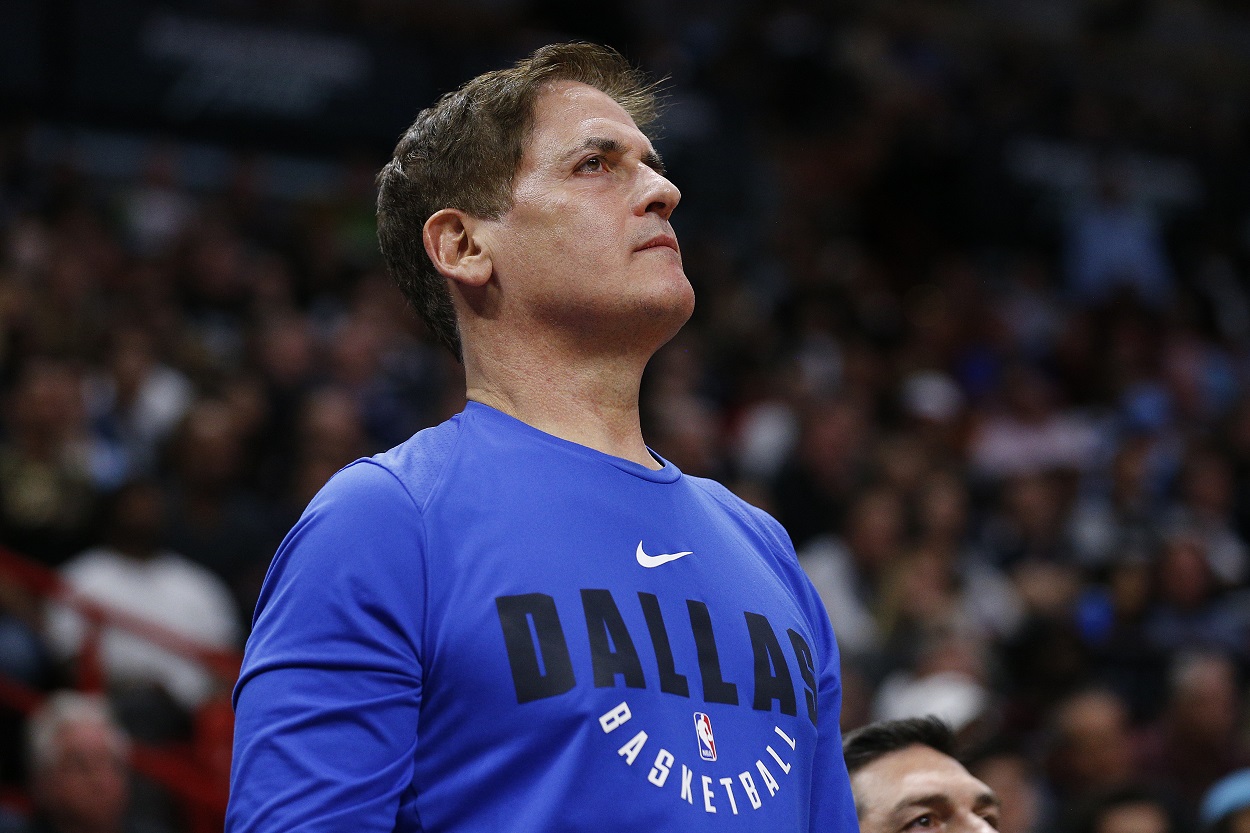 As you can imagine, Twitter went crazy as news of Mark Cuban's decision to not play the national anthem ahead of Dallas Mavericks games came to light. And, as you can also imagine, people are divided on the controversial topic as some are bashing him while others are praising him. Here are just a few of the thousands upon thousands of posts that came flooding in.
Trust us. These were some of the clean ones we could post here. Arguments will no doubt continue to happen on this divisive topic whether Mark Cuban ever changes his mind or not, although it doesn't seem like that's going to happen.