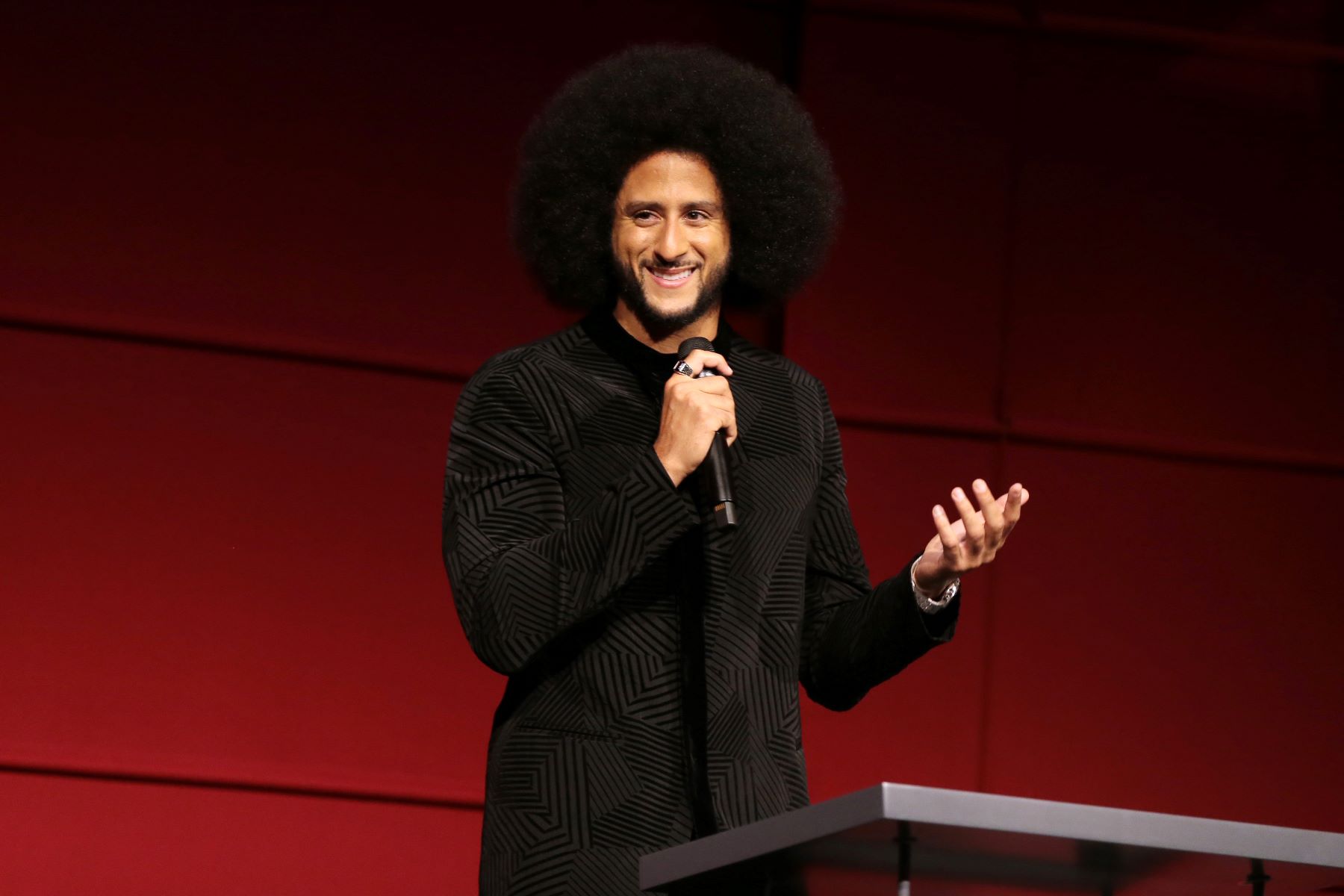 Colin Kaepernick's Birth Mother Supports His Cause But Has Scolded Him on Twitter on Numerous Occasions
Heidi Russo, the biological mother of Colin Kaepernick, says she supports his causes but has repeatedly attacked him on social media.
Who are Colin Kaepernick's parents? Colin Kaepernick has never met his birth mother, Heidi Russo, and says he has no desire to do so. Still, that hasn't stopped her from chiming in on his protests over the years. Russo, now in her early 50s, gave birth to the former San Francisco 49ers quarterback in Milwaukee, Wisconsin, in 1987 when she was just 19. Kaepernick's birth father left the picture before Colin was born, and Russo didn't have the means to support a child on her own. Five weeks after Colin was born, she handed him over to Rick and Teresa Kaepernick, who already had two children, daughter Devon and son Kyle, but were looking to adopt another boy as they'd lost two to heart defects.
The Kaepernicks moved from Wisconsin to California when Colin was just four years old. Russo, now a married mother of three and working as a nurse in the suburbs of Denver, Colorado, stayed in touch with Teresa Kaepernick over the years but has never met the child she gave up in 1987, a decision made by Colin. As so many others did, Heidi Russo watched as Colin Kaepernick became a star quarterback at the University of Nevada. She then saw him progress in the NFL to help lead the Niners to the Super Bowl in the 2012 season. Later on, she followed along with the rest of the sports world when he refused to stand for the national anthem in 2016.
Russo says she supports what Kaepernick is doing and believes in his cause. However, soon after his initial protests, she took to social media to shame her biological son for what he had done, believing he should have done things differently.
Heidi Russo says she's always supported what Colin Kaepernick fights for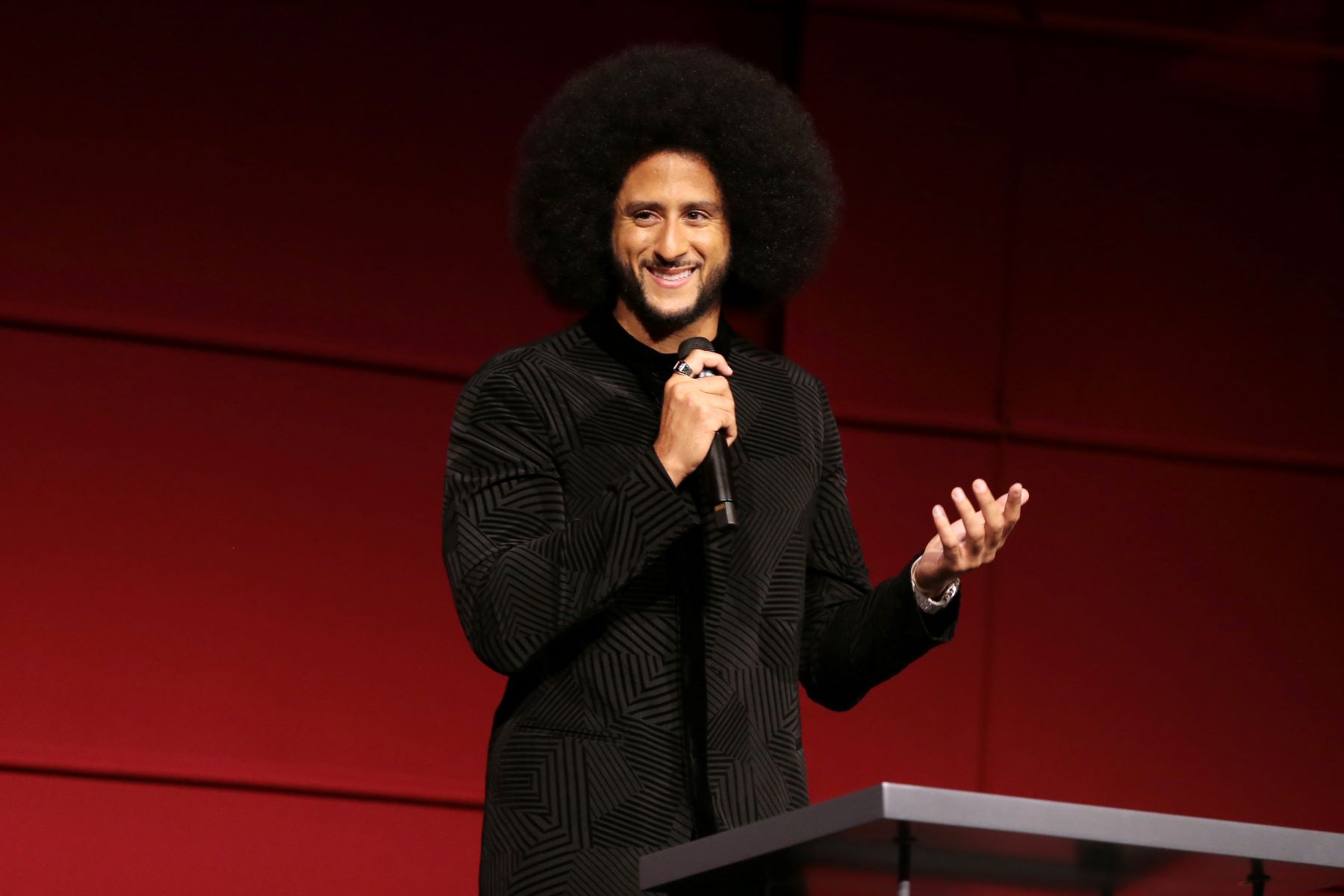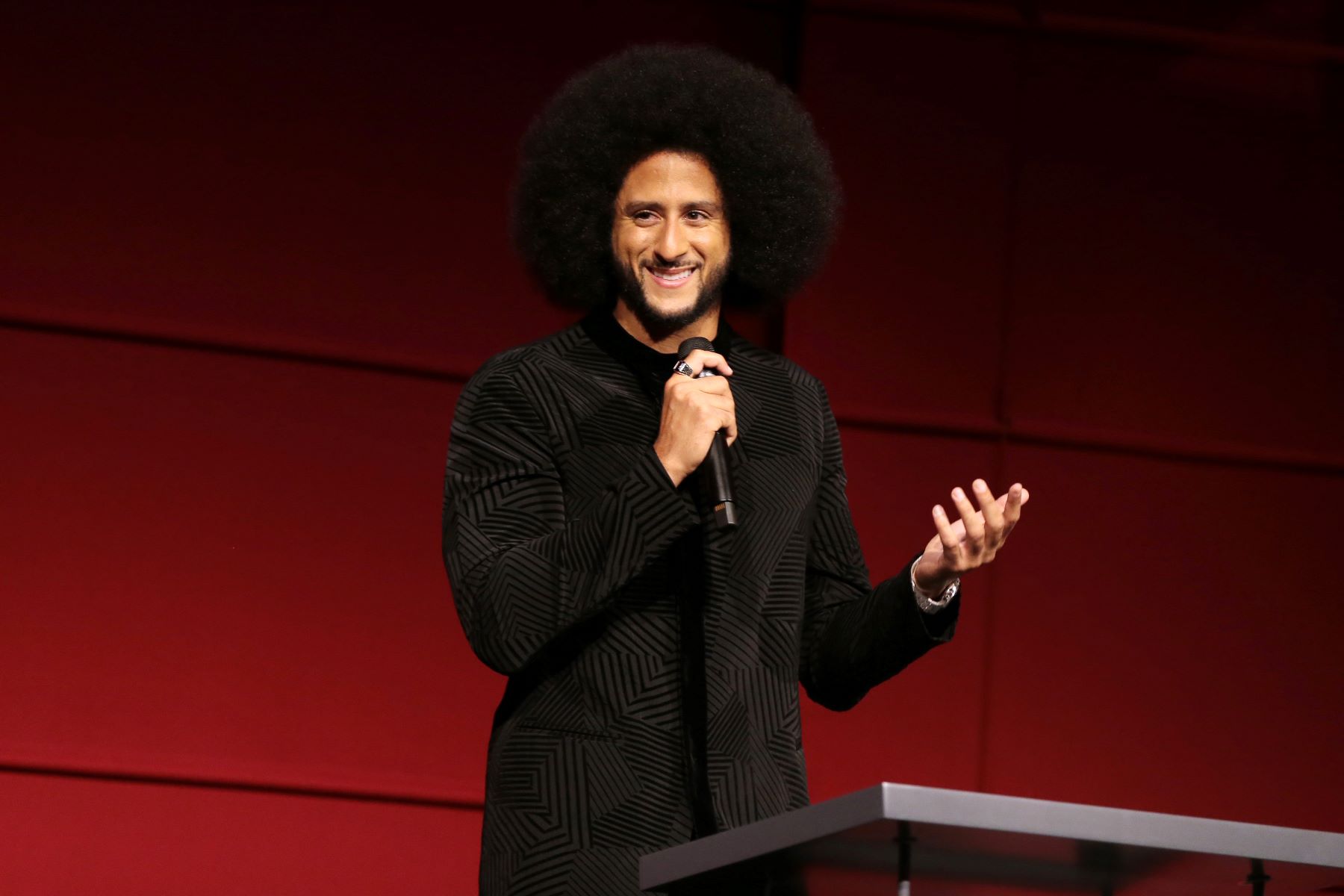 Soon after the death of George Floyd, Heidi Russo spoke with Westword, an independent publication based in Denver, and spoke on a variety of topics. She discussed the pain she still feels to this day about giving up Colin Kaepernick and how she still hangs onto the hope of meeting him someday. She also spoke on the death of Floyd, acknowledging that people of color are "pissed off" and that she hopes it's a turning point in the fight against injustice.
Naturally, the conversation steered toward the protest that Kaepernick began in 2016. Russo says she's always supported the cause for which he fights but believes he could have done it another way.
"I completely support and agree with what his protest is all about, and I always have. I just never agreed with the manner in which he chose to do it. There are other ways he could have done it instead of kneeling while he was playing football. It's like no other job that anyone else has. I know people who are famous have this whole other platform, and I get that. And I get that it's not about the national anthem and the flag. But if I were to go to the hospital and protest about something I believed in, I would no longer have a job."

Heidi Russo on her biological son Colin Kaepernick
That's certainly a different way to put it than how she did on Twitter just after Kaepernick began his protests.
Heidi Russo slammed her son on Twitter when he first took a knee during the national anthem
Not many people knew that Colin Kaepernick had refused to stand during the national anthem before the San Francisco 49ers' first two preseason games in 2016. It wasn't until the third game, an NFL matchup against the Green Bay Packers, that the media caught on, and the news spread like wildfire.
While many took Kaepernick's side on the matter, millions were opposed to his actions, including then-presidential nominee Donald Trump and Heidi Russo, who took to Twitter to slam her biological son. As it's been with anything involving his biological mother, Colin Kaepernick chose not to respond to the comments. Still, that hasn't kept his birth mom from continuing to tweet at him, which just keeps happening.
She tweeted Colin Kaepernick again for his decision to raise money for protestors' lawyers
Soon after protests started in Minnesota following the death of George Floyd, Colin Kaepernick formed the Know Your Rights Camp Legal Defense Initiative, a fundraiser designed to raise money for defense attorneys for those arrested while protesting. Once again, Heidi Russo took to Twitter to give her opinion on the matter. Again, Colin Kaepernick chose not to respond.