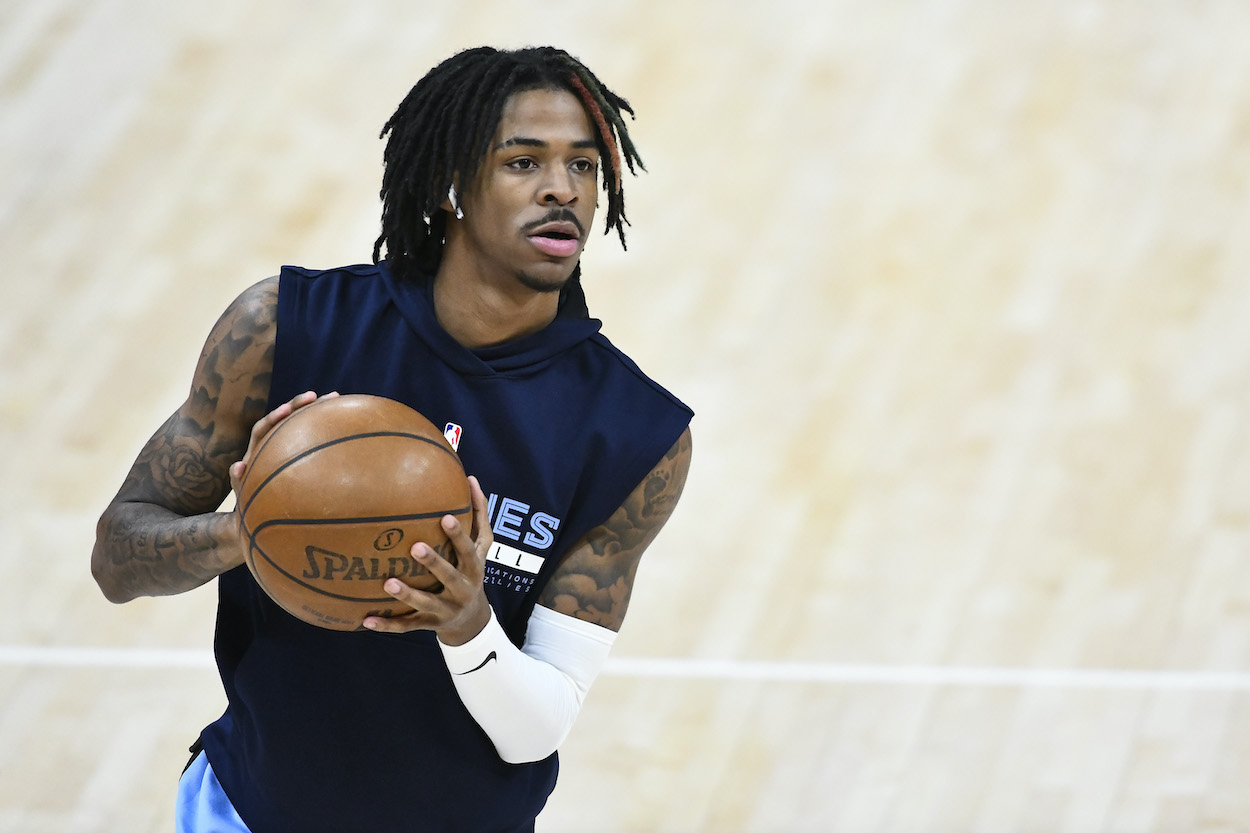 Ja Morant's Father Is and Always Will Be His Biggest Hater: 'Good Job, You Still Suck'
Ja Morant wouldn't be where he is today without some tough love from his father, Tee.
Ja Morant has already built a large army of haters early on in his young NBA career. That's just the price talented atheltes have to pay when they eventually make it to the big stage. And the bad news for Morant? The more success you have in the NBA, the more haters you'll get.
But Morant isn't fazed by any of his critics. In fact, he uses them as motivating factors to become the best basketball player he can be and prove every last one of them wrong. The Memphis Grizzlies star actually learned that killer mentality from his very first hater — who also happens to be his best friend and father, Tee Morant.
Ja Morant admitted his father was his first hater
Most basketball players don't experience their first hater until they reach the NBA and the spotlight is finally on them for the first time, but that wasn't the case for Morant. Growing up in Dalzell, S.C., Morant had to deal with a ruthless hater inside his own household.
Tee Morant, Ja's father, helped him train as a child and into his teenage years. But all the while, he was showing his son tough love to prepare him for the next level.
"I really like the negative energy," Morant told reporters before the 2019 NBA draft. "The 'he hasn't played against nobody, he's too small, he can't shoot.' I love negative energy. It motivates me. It really doesn't bother me because my dad was my first hater, so if I can take it from him I can take it from anybody."
Morant's father is still his biggest hater, but also his best friend
Instead of folding under the pressure his father placed on him growing up, Morant used his first hater as motivation to make it to the NBA. After doing just that in 2019, he was named Rookie of the Year in 2020 and led the Grizzlies to the playoffs in 2021 in just his second season as a pro.
Even with all the success he's achieved so far in his young career, Morant says his father is "100%" still one of his biggest haters.
"I think when I won Rookie of the Year his message after was, 'Good job, you still suck,'" Morant said on the most recent episode of Barstool Sports' Pardon My Take podcast.
The 21-year-old said that his father used to dominate him on the basketball court, but he stopped playing after Morant got good enough to beat him.
"He won't play me no more," Morant said. "I beat him last time. We had this kids versus adults game and I hit the game-winner on him… Once I got a little taller and more athletic, he would never play me 1-on-1.
"He ran from the smoke."
Morant wouldn't be where he is today without some tough love from his father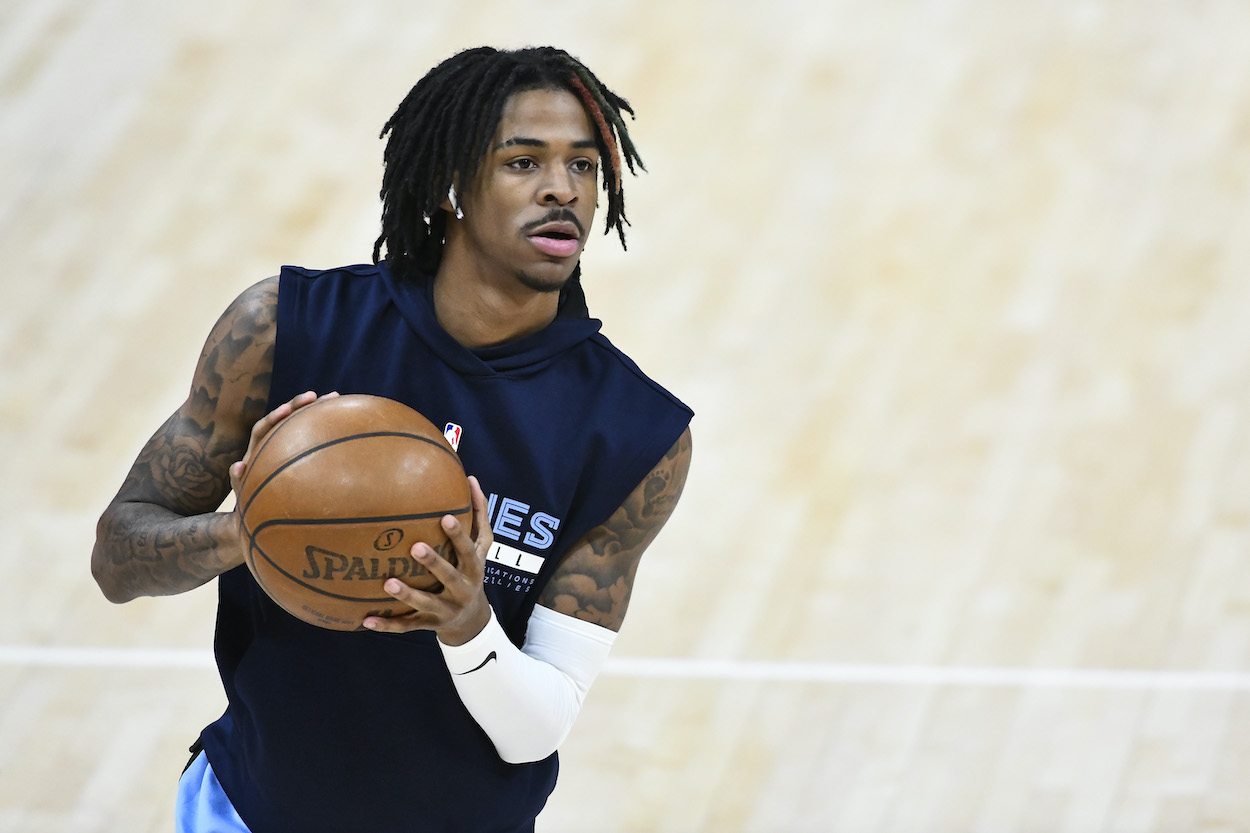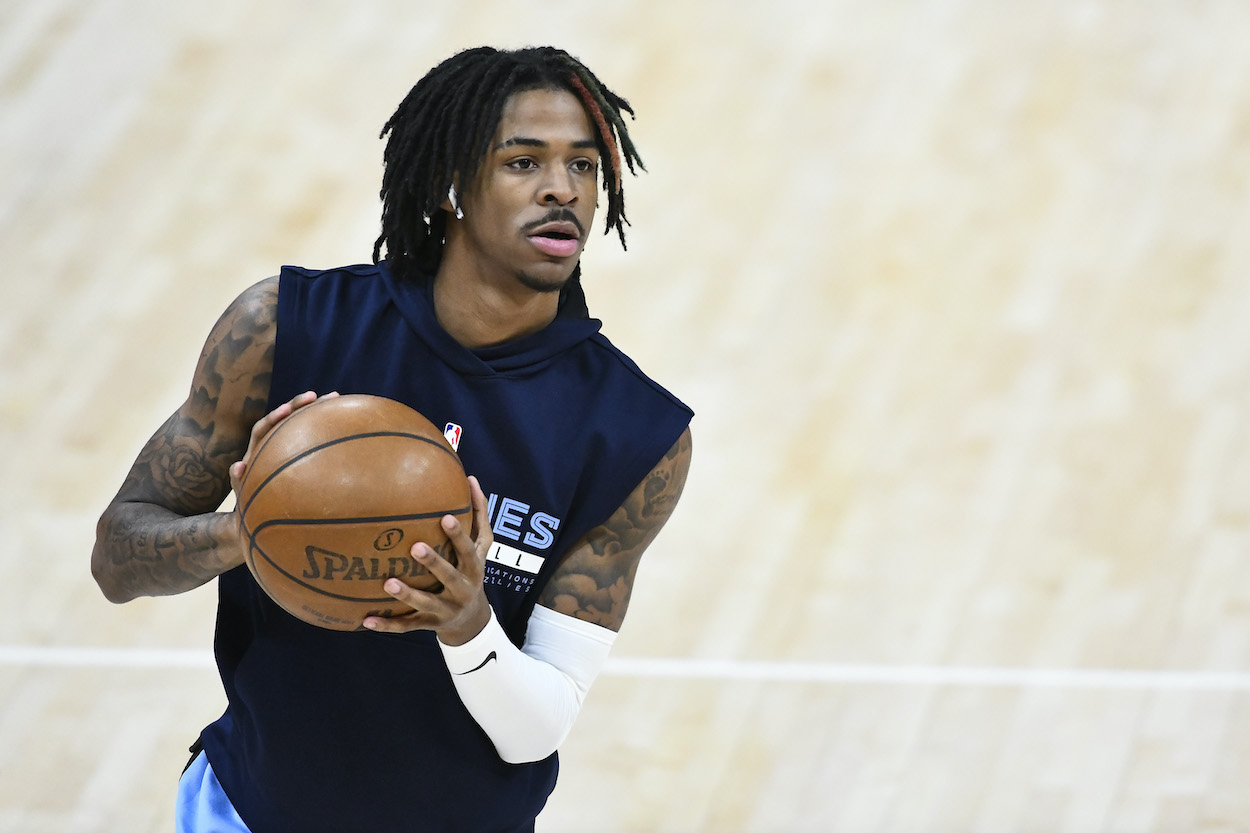 Some might look at Tee's parenting style as too harsh are harmful to his son's development, but Morant credits his father for making him the man and basketball player he is today. Without his first hater constantly giving him tough love growing up, Morant might've never even made it to the NBA.
Morant's father still doesn't like to compliment his son because he's constantly teaching him there's always a way to improve. But what if Morant leads the Grizzlies to an NBA title? Would his father finally ease off the gas then?
No chance, says Morant.
"He probably would be hype, and then he would be like, 'You still suck, but congrats.'"