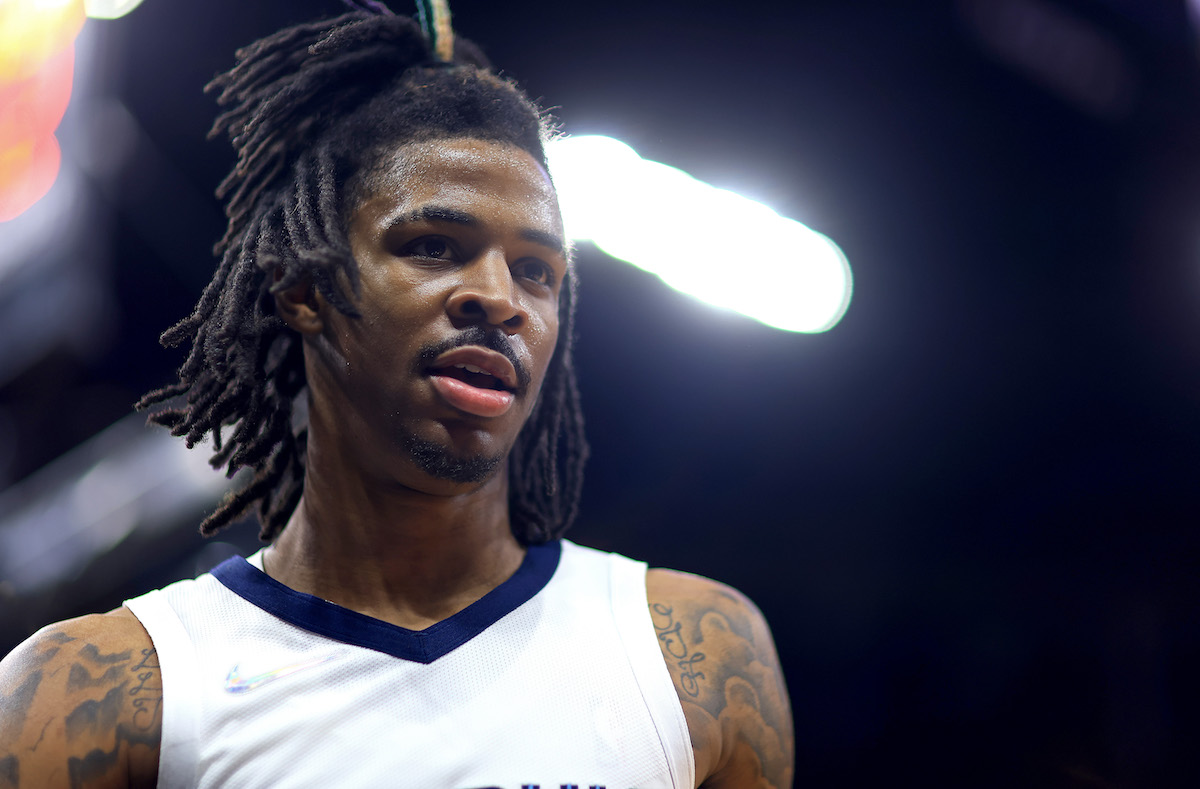 Ja Morant Sure Seems to be the NBA's Choice as the Next Face of the League
The NBA sure seems to be positioning Ja Morant as the next face of the league. Plenty of other reasonable candidates exist, but the league itself is aware of his surging popularity.
Plenty of young stars are worthy of becoming the next face of the NBA whenever the league moves fully into post-LeBron James/Kevin Durant/Stephen Curry mode.
Giannis Antetokounmpo, already a two-time MVP and still improving at just 27 years old, should be considered a leading candidate. Nikola Jokic could join him as a two-time winner of the league's most prestigious individual award. Luka Doncic, Trae Young, Zion Williamson (if he ever gets healthy), Joel Embiid, Jayson Tatum, Devin Booker, and a handful of others are all reasonable options — admittedly with varying degrees of reasonableness.
But the Association itself sure seems like it's leaning into the Ja Morant fervor, and for good reason.
On March 2, the official NBA Communications account on Twitter shared some mind-blowing engagement stats that emerged in the aftermath of the Memphis Grizzlies point guard's 52-point destruction of the San Antonio Spurs two days earlier:
The account didn't share which two players had generated more than 385 million views on NBA social channels during the 2021-22 campaign, but a reasonable guess would include James and Curry. Their highlights are still pushed frequently and engaged with in a voracious manner by large sections of the NBA fandom.
But Morant's popularity is skyrocketing rather quickly.
That buzzer-beater to close the first half against San Antonio is one of the most difficult shots ever converted during an NBA game given the length of Steven Adams' pass, the contested nature of the catch, and the complications created by both the game clock and the ensuing angle as he fell to the floor during his shooting motion:
It also wasn't Morant's only mega-highlight from that 118-105 victory over the Spurs:
Poor Jakob Poeltl.
And those highlights — really, we need a stronger word for plays of that caliber — are coming on the heels of a popularity surge for Morant that has already manifested in multiple ways.
The Ja Morant popularity surge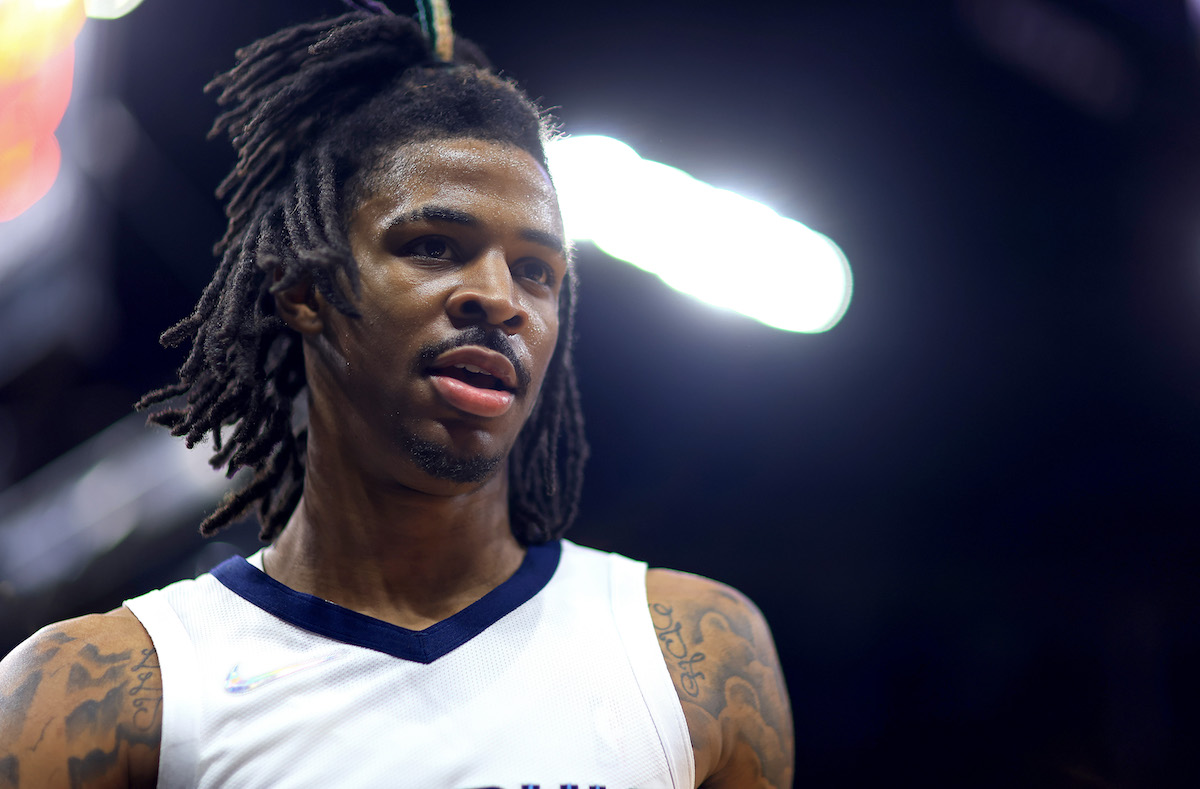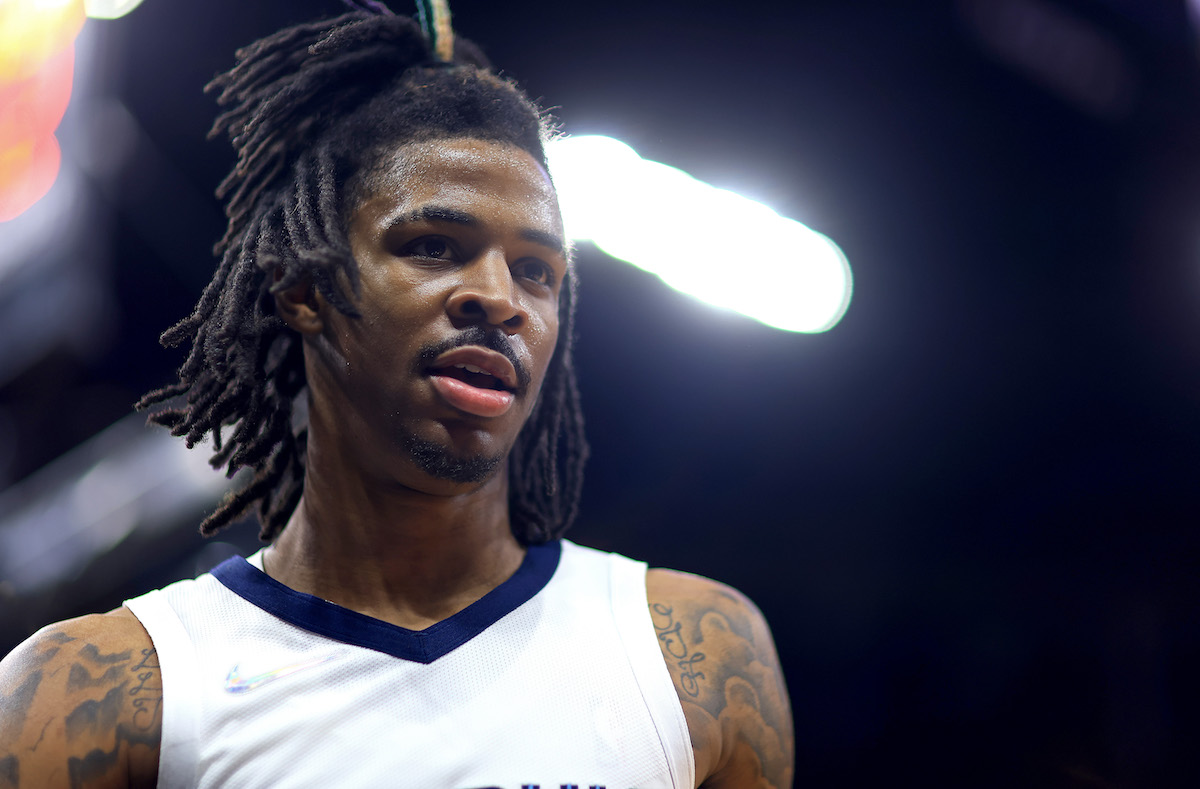 When NBA.com released its jersey-sales leaders on Jan. 12, Morant had risen into the top 10 for the first time in his career. He finished at No. 7, behind more established contributors in LeBron James, Stephen Curry, Giannis Antetokounmpo, Kevin Durant, Luka Doncic, and Jayson Tatum.
Also per NBA.com, he thrived in the fan-voting portion of the All-Star balloting. With 3,571,695 votes collected, the Memphis superstar finished behind only Curry, James, Nikola Jokic, DeMar DeRozan, Joel Embiid, Antetokounmpo, and Durant. That's not too shabby for any up-and-coming player without a prior All-Star selection on his resume, much less such a player who suits up for a city with the league's smallest local television market, per Sports Media Watch.
That market size still makes it harder to compile fan votes without K-pop assistance because of the largely tribal nature of sports fandom, but it no longer serves as a disqualifier in a face-of-the-NBA conversation. Highlights are so easily shareable — take note, MLB — that players transcend markets more easily than ever before, allowing for all sorts of new opportunities.
Since the latest release of jersey sales on Jan. 12, Morant has averaged 31.8 points, 6.2 rebounds, and 6.5 assists for a Memphis squad that has gone 14-6 and risen to No. 3 in the Western Conference on the back of his remarkable play.
Is it any wonder that his popularity, already on the rise, has only continued to soar?
After the Murray State product's annihilation of the Spurs, the NBA's official Instagram account had made him the central figure in 13 of its 15 most recent posts — the lone exceptions reserved for a Caleb Martin posterization of Nikola Vucevic and a clutch Karl-Anthony Towns bucket. That doesn't just happen. It's a calculated decision designed to maximize engagement and capitalize on superstardom growing ever-stronger by the day.
Morant may not be the face of the league right now. He may never achieve that lofty status, which is typically gained organically through on-court success, captivating personality, compelling narrative elements, and jaw-dropping highlights.
But the NBA sure seems to be positioning him for such a rise, and justifiably so. He doesn't so much check all the boxes as dunk checkmarks into them with unmatched ferocity and gravity-defying athleticism.