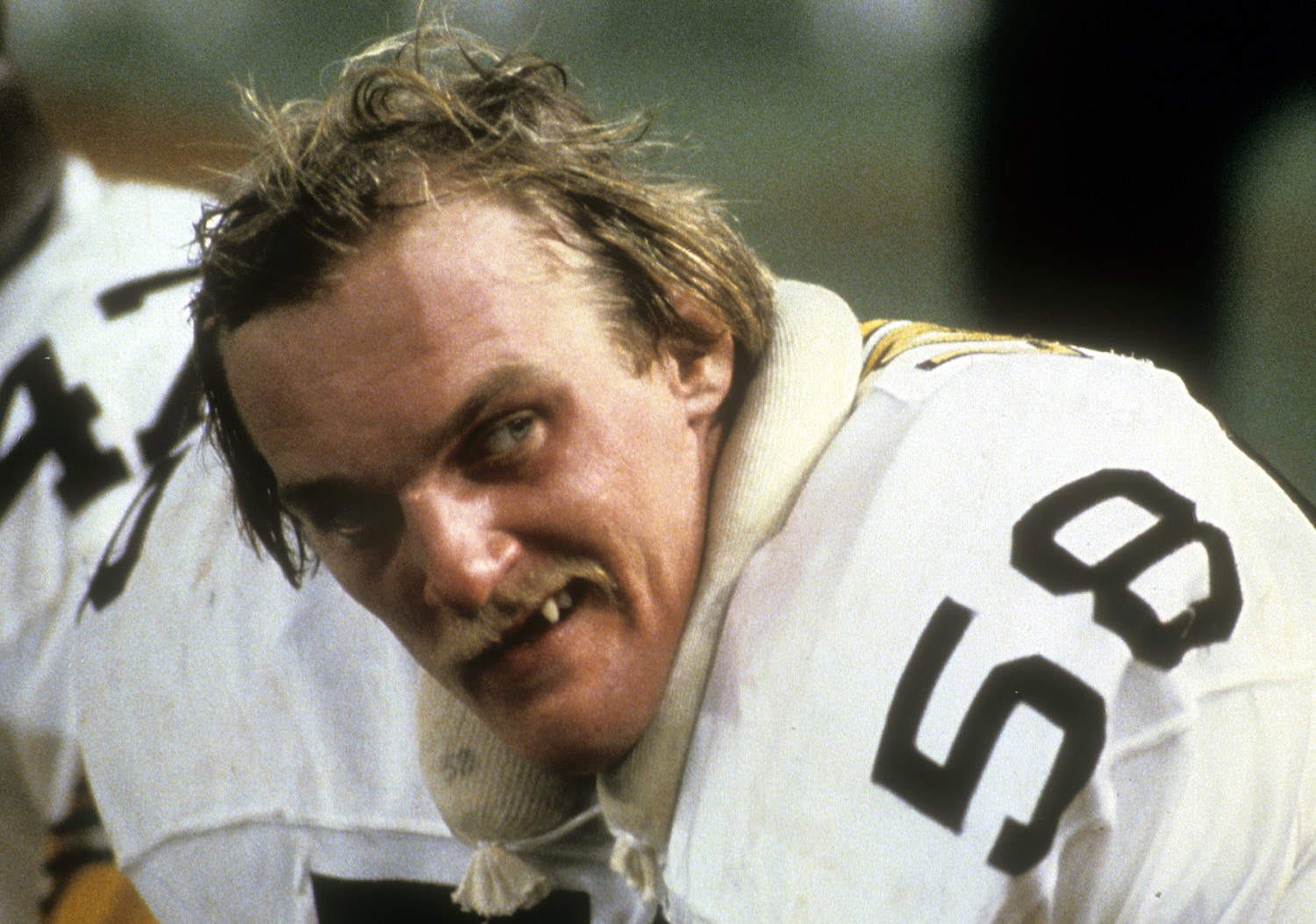 Jack Lambert Is Auctioning off Possessions That Pittsburgh Steelers Fans Can Sink Their Teeth Into
Pittsburgh Steelers linebacker Jack Lambert, an intimidating figure on the field, has placed much of his memorabilia up for auction.
Hall of Fame linebacker Jack Lambert gave Pittsburgh Steelers fans plenty of lasting memories as a mainstay of the Steel Curtain defense that led the franchise to four Super Bowl victories.
Lambert gave his heart to the team, making in 138 starts over 11 seasons. Now, he's giving Steelers fans pieces of his past. One item in particular has some bite to it.
Jack Lambert was essential to the Pittsburgh Steelers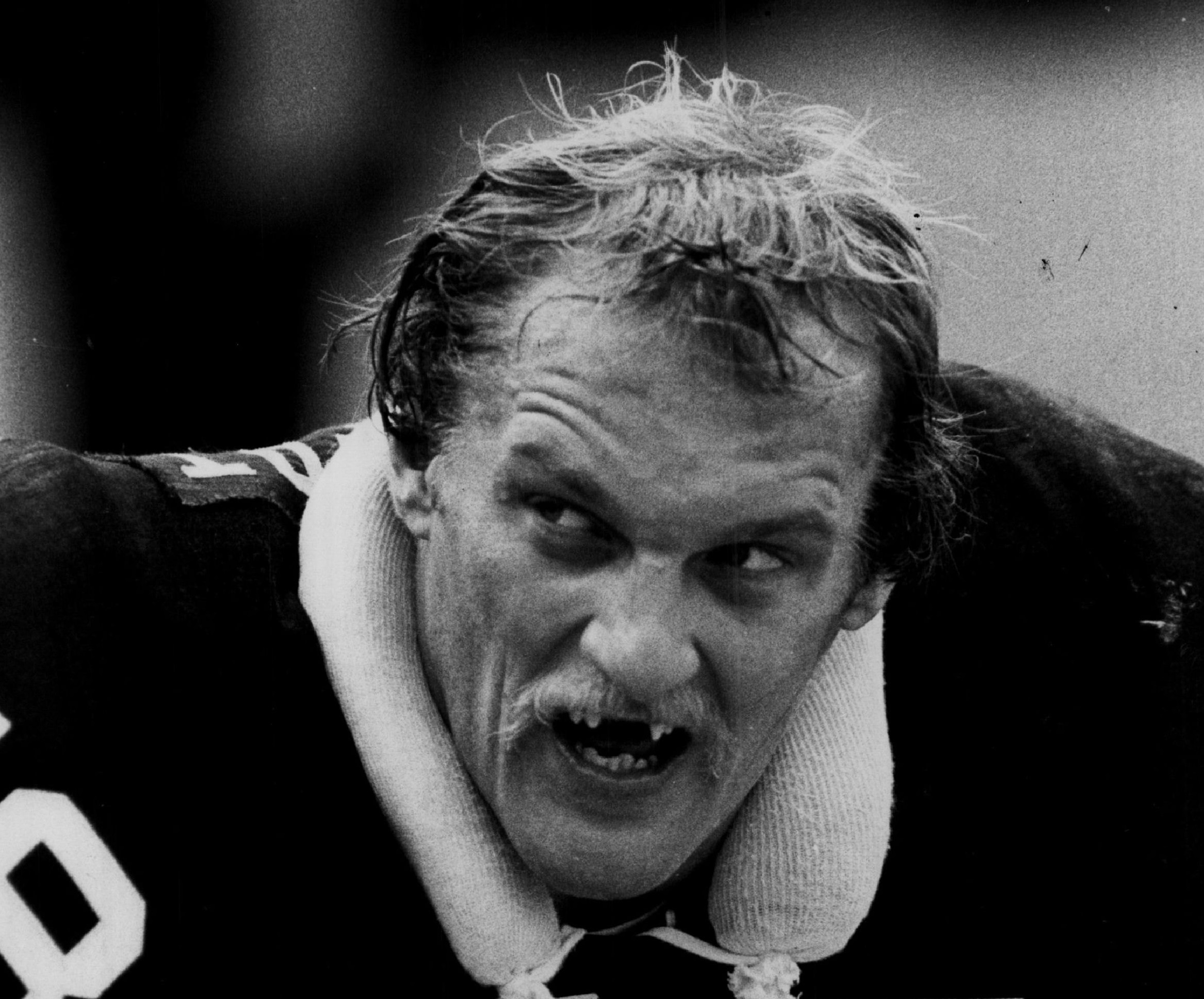 The Pittsburgh Steelers' defense finished in the top five in yardage allowed seven times from 1974-84. If a running back made it past Mean Joe Greene or L.C. Greenwood at the line of scrimmage, the odds are the pay ended abruptly immediately afterward in the arms of linebacker Jack Lambert.
Lambert arrived in the pro ranks as a second-round pick in the 1974 NFL draft – which was an all-time bonanza for the Steelers. Besides Lambert, Pittsburgh landed Lynn Swann and John Stallworth, and center Mike Webster. They went to a combined 24 Pro Bowls, and all earned enshrinement in the Pro Football Hall of Fame in Canton, Ohio.
Of the bunch, Lambert was the most distinguished with six selections to first-team All-Pro to go with his nine Pro Bowl nods. Lambert made eight fumble recoveries in a single season and finished his 11-year career with 1,479 tackles and 28 interceptions.
Lambert was the NFL Defensive Rookie of the Year in 1974, when the Steelers won their first of four Super Bowls in the 1970s, and Defensive Player of the Year two seasons later.
Jack Lambert was an intimidating figure on NFL fields
A recurring case of turf toe sent Jack Lambert into retirement after the 1984 season, but honors continued to roll in for the Pittsburgh Steelers' middle linebacker.
Lambert's No. 58 jersey remains unofficially retired by the Steelers. Any player fortunate enough to wear it would have big shoes to fill. Aside from his 1990 induction into the Pro Football Hall of Fame, Lambert was selected to the Steelers' 75th Anniversary team.
In a 2008 episode of NFL Top 10 on the NFL Network, Lambert was selected the eighth most-feared tackler ever, putting him alongside the likes of Dick Butkus, Deacon Jones, Ray Lewis, and Dick "Night Train" Lane.
Lambert even looked ferocious on NFL playing fields as a result of something that happened to him as a teen. Playing basketball in high school, Lambert was struck in the mouth by an elbow and lost four upper front teeth. Though he had a partial denture that he wore off the field, Lambert didn't wear it while playing.
Pictures of his toothless scowl while glaring at quarterbacks epitomized the toughness of the Steel Curtain defense.
The Steelers great is auctioning off his memorabilia
Jack Lambert, now 68, retired after the 1984 season and has mostly maintained a low profile while residing about 50 miles northeast of Pittsburgh other than occasional appearances at card shows and other events to sign autographs.
His name popped up in the news last week when Lelands, a New Jersey auction house, put several lots of the Pittsburgh Steelers legend's memorabilia on the auction block. Most of the items are conventional – including a game-worn helmet from his first Pro Bowl, a ball from Super Bowl 14 (in which he intercepted a pass), and the linebacker's college letterman jacket.
And then there's this: Lambert is auctioning off the container in which he stored his denture plate in the locker room during games. The description on the Lelands website is precious:
"Some of the most recognizable photos of Lambert on the gridiron are of his menacing grimace, missing his front teeth; this is where those teeth resided until after the games were over. Light blue plastic container has '58' in bold black marker on the top and on the front, on one side Jack has written 'Teeth Holder in Locker' and on the other side he has signed and inscribed with his number 58 and 'HOF '90' in black Sharpie. Teeth not included."
Bidding on the container began Feb. 25 and runs through April 2. The suggested opening bid was $300.
All stats courtesy of Pro Football Reference.