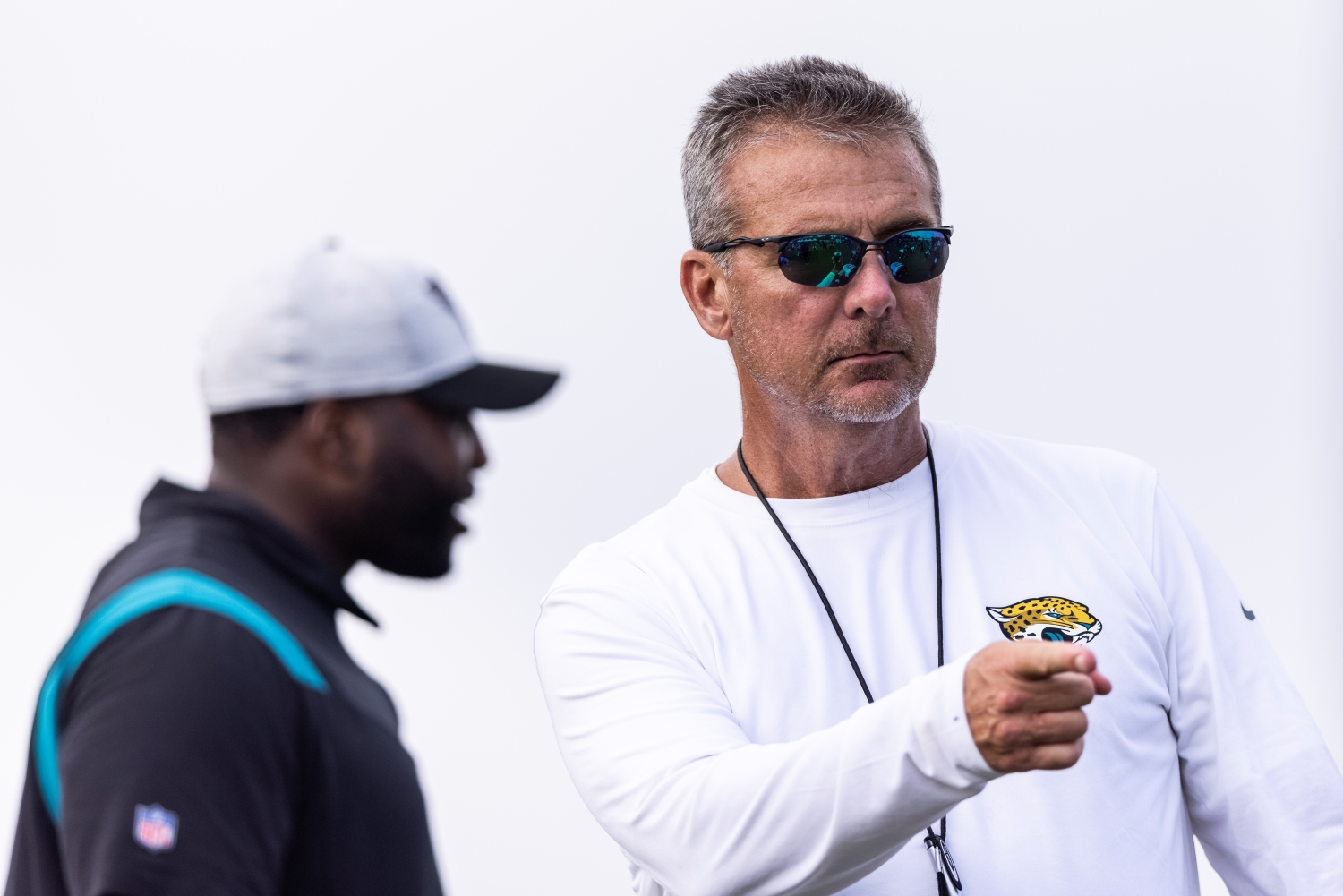 The Jaguars Are Reportedly Considering a Franchise-Altering Move That Proves Urban Meyer Has No Idea What He's Doing
The Jaguars are reportedly considering making a franchise-altering move with one of their recent draft picks that proves Urban Meyer has no clue how to run an NFL team.
The Jacksonville Jaguars made a bold decision to hire a head coach with an impressive track record of success and an equally concerning history of making questionable decisions and dealing with scandals. But by hitching their wagon to Urban Meyer, they clearly believe he has what it takes to turn things around in Jacksonville.
While the presence of promising rookie quarterback Trevor Lawrence obviously gives the Jaguars hope for a brighter future, it's becoming abundantly clear that Meyer has no idea what he's doing. After raising eyebrows by signing Tim Tebow, the Jaguars are reportedly considering a franchise-altering move that makes no sense at all in light of their new head coach's recent admission about taking a "win-now" approach.
Urban Meyer has already made a few controversial moves since he became an NFL head coach
Let's just say the Urban Meyer era has not gotten off to the smoothest of starts.
First, he upset quite a few fans by hiring controversial strength and conditioning coach Chris Doyle. Ultimately, it didn't take long for Meyer to realize having the former Iowa coach on his staff wasn't worth the headache. However, even though Doyle and the Jaguars parted ways amicably, the fact he got brought aboard in the first place raised concerns about Meyer's future in Jacksonville.
How he handled the 2021 NFL Draft also deserves some criticism. Nobody should question the Jaguars taking Trevor Lawrence with the No. 1 overall pick. On the other hand, taking a running back 24 picks later made little sense given the presence of promising second-year pro James Robinson, who ran for 1,000 yards after making the team as an undrafted free agent.
Of course, Meyer's most controversial personnel move involved none other than Tim Tebow. Even though the 33-year-old hasn't played an NFL down since 2012, that didn't stop his college head coach from giving him a chance to resurrect his pro football career. Signing Tebow exposed Meyer to further criticism and created a distraction that Jaguars players have had to deal with for months.
Unfortunately for Jacksonville fans, the first-year NFL head coach seems poised to make another major mistake.
The Jaguars are reportedly considering a franchise-altering trade that proves Meyer has no clue what he's doing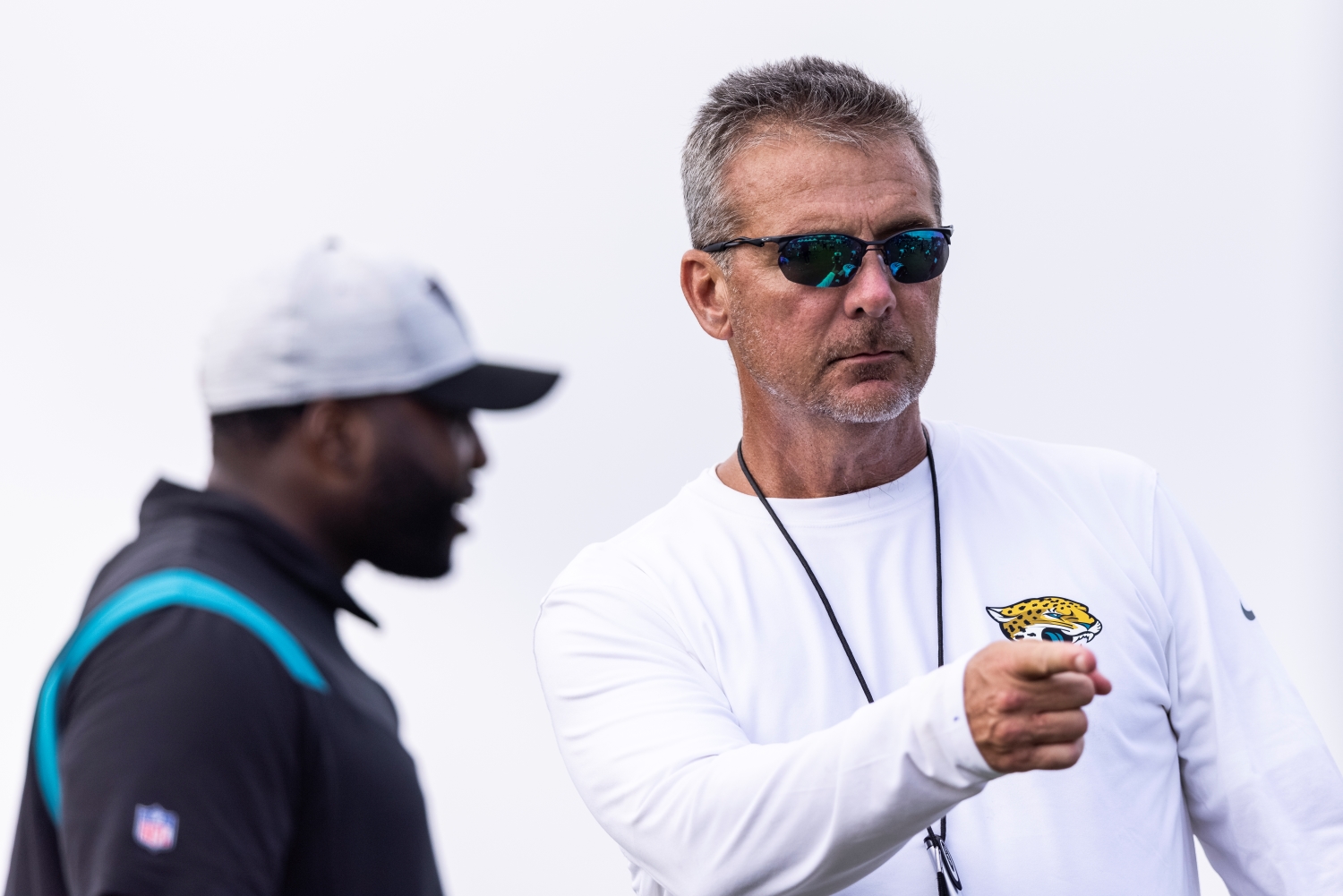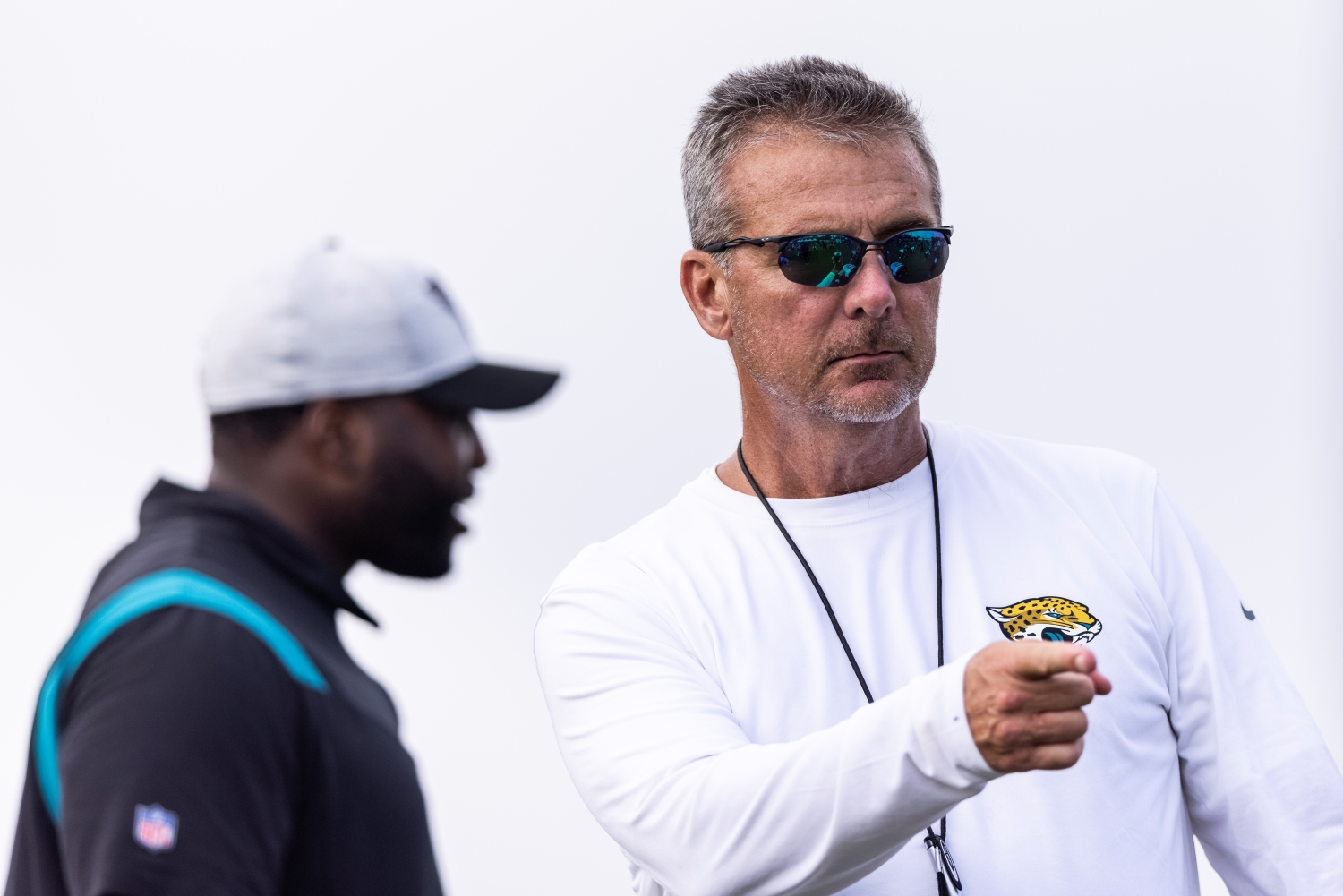 Need further proof that Meyer has no clue what he's doing?
On Sunday, ESPN's Jeremy Fowler delivered a shocking report on a potential franchise-altering move involving one of the Jaguars' most talented players.
"A surprise: Multiple team execs believe #Jaguars corner C.J. Henderson — the ninth overall pick in 2020 — is available via trade. Jacksonville has given impression in some league circles that it's shopping Henderson, a high-pedigree player one year into rookie deal," Fowler tweeted.
He further added, "A source says things are good with the team and Henderson, who just returned from the Covid-19/reserve list. So maybe they hold onto him. But the team likes its corners and Henderson would have interest."
That plan doesn't make any sense at all for the Jaguars. Why trade away a player who you took with a top-10 pick in last year's draft? Jacksonville clearly valued Henderson enough to select him over blue-chip prospects like Tristan Wirfs, Jerry Jeudy, and CeeDee Lamb. Plus, they could have traded down to accumulate picks. Dealing Henderson after one season (which was impacted by COVID-19) seems incredibly foolish given their investment and his talent level.
Moreover, how can Meyer and his staff feel comfortable about the corner position? Shaquill Griffin signed a big-money deal, but he has to prove he can play at a high level outside of Seattle. Rookie second-round pick Tyson Campbell's Pro Bowl upside doesn't take away from the fact that he's never played an NFL down. Meanwhile, veterans Tre Herndon and Sidney Jones surrendered a combined seven touchdown passes in 2020.
Not exactly a stacked secondary, right?
Jacksonville's history of handling top NFL draft picks should give fans major concerns about the future of the franchise
Somehow, Meyer thinks getting rid of a young, high-upside player at a critical position will make his team better. Ultimately, though, C.J. Henderson being on the trade block should make Jaguars fans nervous about the future of the franchise.
After all, a look at the past reveals an organization that has a disturbing history of making foolish decisions.
For all of the times the Jaguars have held a top-10 pick, they have a stunningly bad roster. Then again, when you look at how they've handled the draft, it's easy to see why.
From mistakenly betting on Blaine Gabbert and Leonard Fournette to selecting and subsequently trading Dante Fowler and Jalen Ramsey, Jacksonville has mismanaged so many premium draft assets over the years. Once again, Henderson seems destined to become the Jaguars' latest first-rounder to leave before his rookie contract expires.
Perhaps Urban Meyer knows something we don't. But given his history of making questionable moves and the organization's penchant for botching personnel decisions, it looks like the Jaguars will continue to suffer the consequences of poor leadership.
Like Sportscasting on Facebook. Follow us on Twitter @sportscasting19.