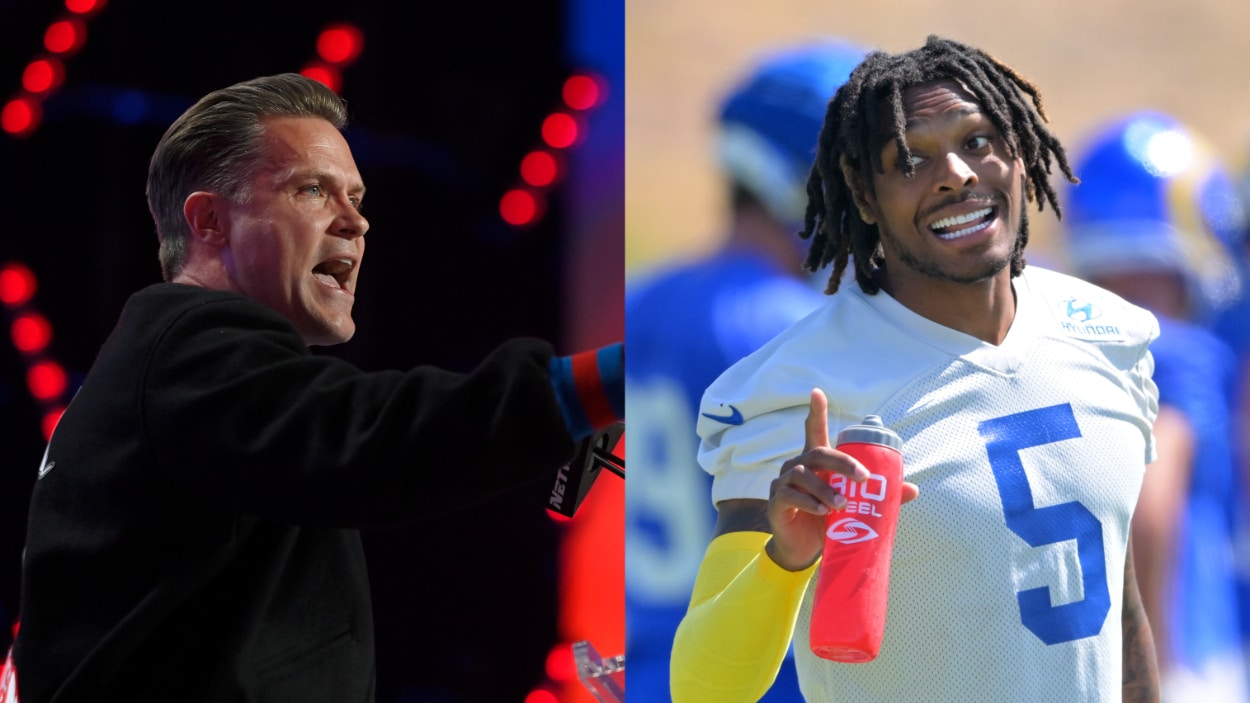 Jalen Ramsey Deletes Tweet Criticizing Kyle Brandt's Deshaun Watson Rant
Jalen Ramsey called out Kyle Brandt for his takedown of Deshaun Watson and the Cleveland Browns but eventually took down the tweet.
Los Angeles Rams defensive back Jalen Ramsey didn't take kindly to NFL Network host Kyle Brandt blasting Deshaun Watson and the Cleveland Browns on Good Morning Football. The All-Pro defender fired off a tweet questioning why Brandt didn't have "that same energy" during the Ben Roethlisberger sexual assault allegations and subsequent suspension back in 2008-10.
After calling out Brandt, Ramsey decided to delete the tweet. In its place, he cryptically tweeted about one day emptying his drafts folder and sharing all his all his thoughts with the social media world.  
Kyle Brandt blasts' woefully tone-deaf' Browns after Deshaun Watson suspension
On Thursday, the NFL and Deshaun Watson's camp settled on a suspension of 11 games and a $5 million fine for his role in the 20-plus allegations of sexual misconduct against him by female masseuses.
After the suspension came down, Watson seemingly reneged on his first apology for his actions just a few days earlier. Additionally, Cleveland Browns owner Jimmy Haslam vehemently defended Watson and the organization's deal to bring him to Cleveland.
Neither of these actions sat well with Good Morning Football Host Kyle Brandt.
Using Watson's own defiant words (and his brief, woeful apology), Brandt concluded that Watson's "flailing contradictions are the actions of a liar."
As for Haslam and the Browns, Brandt noted that the owner kept mentioning the need to give people second chances. However, he also pointed out that Watson says he didn't do anything wrong. So, why would he need a second chance?
Brandt also crushed Haslam and the Browns as "woefully tone-deaf" for saying supporting Watson doesn't mean the organization doesn't care about women.
It was quite a takedown and one that many people applauded on social media, including former NFL long-snapper Matt Overton. And that's when Jalen Ramsey got involved.
Jalen Ramsey compared Watson's situation to Ben Roethlisberger in a now-deleted tweet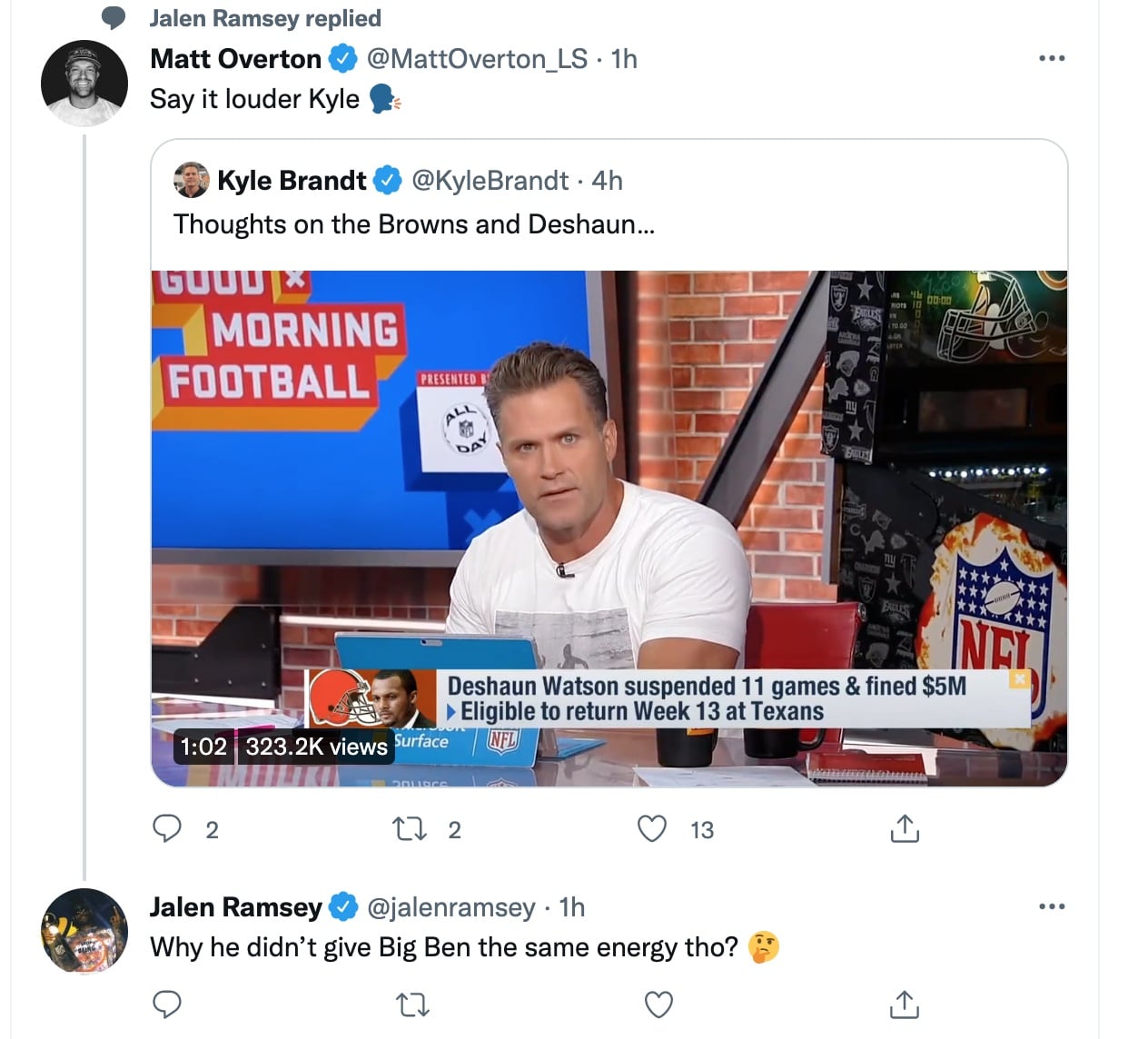 After Kyle Brandt's passionate rant, former NFL long-snapper Matt Overton retweeted the video, writing, "Say it louder Kyle," with a speaking emoji.
This tweet caught the attention of LA Rams All-Pro Jalen Ramsey, who was teammates with Overton in 2017 and 2018 with the Jacksonville Jaguars.
Ramsey responded to Brandt's words, tweeting, "Why he didn't give Big Ben that same energy tho?" followed by a curious face emoji.
Ramsey deleted this tweet shortly after tweeting it for unknown reasons. However, after he took down that tweet, Ramsey posted a message about one day sharing all his true thoughts on social media.
"I always think one day, Imma actually tweet everything I have in my drafts," Ramsey wrote before thanking God and wishing his followers a "Happy Friday."
It's still unclear why Ramsey deleted the original tweet, but there were plenty of good reasons to do so.
Ramsey missed the mark criticizing Brandt for his Watson comments and bringing up Roethlisberger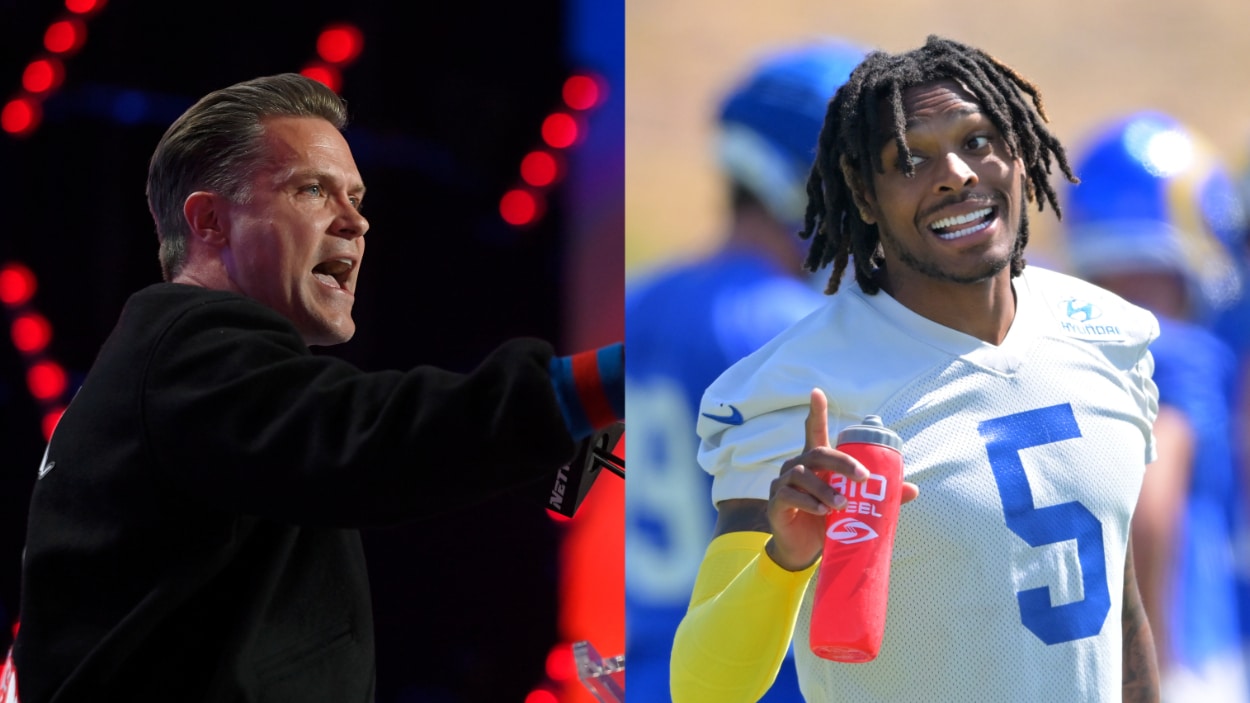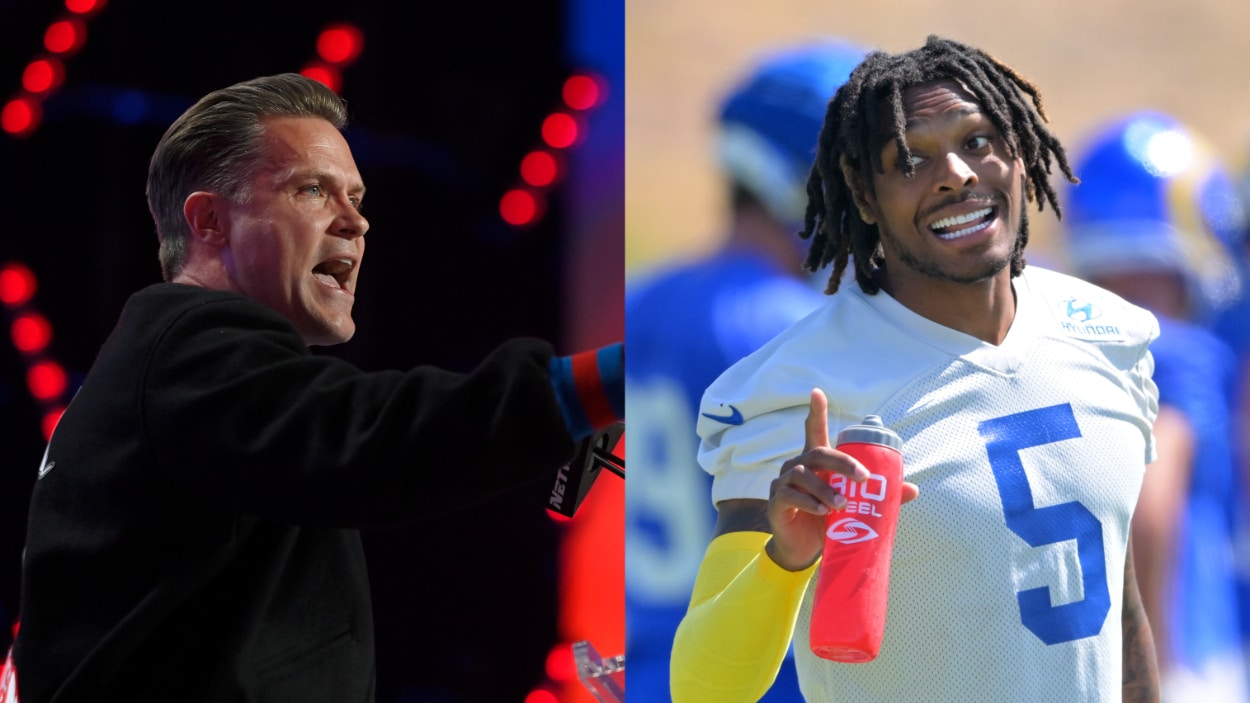 It's up to the individual to decide whether they believe the two allegations of sexual assault against Ben Roethlisberger in 2008 and 2009 are not quite as bad, worse, or the same as the two dozen allegations against Deshaun Watson for sexual misconduct.
Either way, the two situations are different and Jalen Ramsey trying to hold Kyle Brandt accountable for not making the same noise about the Steelers quarterback isn't right either.
The implication from Jalen Ramsey's now-deleted tweet seems to be that Brandt (and others) didn't make as much of a stink about Roethlisberger or the Steelers keeping the QB back in 2010 when his suspension came down because Big Ben is white and Watson is Black.
As far as Brandt's reaction, it's completely unfair to ask where he was on the Big Ben situation because he didn't have the platform then that he does now. The former Real World and Days of Our Lives star was a year into his job as a producer and writer on The Jim Rome Show back then.
He didn't even become a regular sports talk radio fill-in until 2011, a year after the end of the Roethlisberger situation. And as for having the massive national TV platform he does now, GMFB didn't premier until 2016.
It's also hard to compare the national reaction to Roethlisberger and Watson and decide how much (if anything) race has to do with it. Yes, the reactions are stronger now, but that has so much to do with things like the "Me Too" movement and how we react to violence against women in 2022 vs. the late Aughts.
Maybe Ramsey realized these things and deleted the post. Perhaps his agent or coach saw it and told him to take it down. No matter what happened, it's too bad Rasmey deleted his tweet. Right or wrong, it is a fascinating conversation starter.
How to get help: In the U.S., call the RAINN National Sexual Assault Telephone Hotline at 1-800-656-4673 to connect with a trained staff member from a sexual assault service provider in your area. 
Like Sportscasting on Facebook. Follow us on Twitter @sportscasting19 and subscribe to our YouTube channel.